AVIATION, TOURISM AND CONSERVATION NEWS from Eastern Africa and the Indian Ocean islands.
A weekly roundup of breaking news, reports, travel stories and opinions by Prof. Dr. Wolfgang H. Thome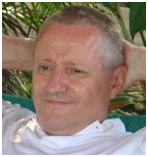 You can get your daily breaking news updates instantly via Twitter by following @whthome, join me on www.facebook.com/WolfgangHThome where the articles also 'cross load' or read the daily postings on my blog via www.wolfganghthome.wordpress.com which you can also 'follow' to get immediate notification when a new article is posted.
Third edition January 2013
Uganda News
ROUTES PUBLISHES 2013 MEETING PROGRAMME BRINGING ROUTES AFRICA TO UGANDA
Routes has just published the calendar of regional and global events taking place in 2013 across the word, bringing together the who is who of the aviation industry. Airlines, airports, tourism boards, regulatory agencies and authorities meet under the Routes banner to discuss opening new connections, partnering through code shares and commercial agreements and generating new traffic.
Routes Africa this year will take place in Kampala / Uganda after the best ever attended African conference held in July last year in the Seychelles, and the Pearl of Africa's Uganda Civil Aviation Authority will be the main host between July 07th– 09th inclusive.
Routes America will kickstart this year's series in Cartagena / Colombia from February 10th to 12th, before Routes Europe will launch in Budapest / Hungary from March 12th to 14th, followed by Routes Asia held in Mumbai / India between March 17th – 19th.
The annual highlight will be World Routes which meets in Las Vegas between October 05th – 08th.
Make sure you do not miss the event nearest to you and I look forward to meeting the participants coming to Uganda in July of course.
LEAVE MABIRA ALONE CONSERVATION FRATERNITY TELLS PRESIDENT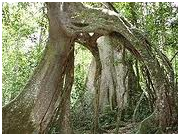 (Picture courtesy of Wikipedia)
Media reports in Uganda suggest that President Museveni, while addressing a retreat of members of parliament a few days ago, appears to have raised the issue of the Mabira Forest give away again, reopening, if correct, a long standing saga. Opposed by civil society, conservation groups and thought to be broadly illegal anyway as the government has entered into a deal with the World Bank to leave Mabira intact, in turn for financing the Bujagali hydro power plant the story has raised opposition once again in radio phone in programmes with unusual candour while at least one daily paper has made the story the centre piece of its web edition. (http://www.monitor.co.ug/News/National/Mabira–Activists-dare-Museveni/-/688334/1665636/-/f7p93r/-/index.html). Subsequently have a number of individuals already stood up publicly opposing any attempts to revive the giveaway idea and vowed to use all legal means to prevent that from ever happening.
The Mabira Forest is understood, by all with some level of understanding of environmental mechanics, to be the green lung of Kampala, where greenhouse gases are emitted as if there is no tomorrow, with no catalytic converters mandatory in vehicles to reduce green house gases besides greenhouse gas spewing industrial plants. Mabira plays a major role in absorbing those emissions besides acting as a crucial water tower for the country and plans to convert a quarter of the forest into a sugar cane plantation border the ludicrous.
Having written main feature articles on forests in the region, including Mabira, in recent years, it is clear that the forest is a major resource for clean air and fresh water, has the potential for a wide array of medicinal plants and related research and of course supports eco tourism, now centered around the RainForest Lodge and a community centre which offers basic but clean accommodation at the starting point of several forest trails.
In comparison has Rwanda a strict policy to protect forests and increase forest cover to 30 percent by 2020, up from the present 23+ percent, fully appreciating and understanding the role of the forests in the future survival of mankind.
Media reports have suggested that bringing up Mabira is a mere smokescreen to divert from more pressing problems the ruling party has with rebel members of parliament who have raised a number of issues vis a vis the executive they are in disagreement with and want answers for. Should that be so, Mabira is the worst possible choice though since this forest can truly be called the life line for future generations in Uganda, important enough to protect it and nurture it and not dissect it for short lived profit, something the sugar company has singularly failed to declare for ages. The other predictable outcome of this all is that Uganda has again gone into the environmental bad books in an instant at a time when promoting tourism – National Geographic has named Uganda as the must visit country of 2013 – should showcase a broad range of conservation measures and not once again get into the headlines by proposing the exact opposite. Mabira must not die – just like the Serengeti must not die, both cases today as relevant and pertinent as ever before. Watch this space.
VOLCANOES SAFARIS EARNS GLOBAL TRAVEL AWARD
The Travel and Leisure Magazine has in its 7th edition of the Global Vision Awards named the Kyambura Gorge Lodge, owned and operated by Volcanoes Safaris, as Africa's best in terms of eco friendly and sustainable operations. Volcanoes owns 4 lodges in total one of them in neighbouring Rwanda, and is globally recognized as one of East Africa's leading safari operators specialized in primate tourism.
The magazine has a range of categories in which it awards prized but for a green destination like Uganda it is particularly important that efforts towards sustainability and environmentally best practice are recognized.
The other areas are community building, conservation, preservation and leadership.
All available categories were hotly contested and judged by a team of experts brought together for this purpose. Besides Volcanoes were India's ITC Hotels named, as was Alaska Airlines and the Song Saa Island in Cambodia, all of whom were single out for not just one off efforts but their long term commitment to achieve operating sustainability in their field of work.
First held in 2005, the Global Vision Awards recognize the outstanding efforts of individuals and organizations that are working to preserve the world's natural and man-made treasures.
Congrats to one of our own, evidence that Uganda, named by National Geographic as a must visit destination in 2013, has what it takes to be ranked among the top global adventure and safari destinations. Visit www.volcanoessafaris.com for more information on their operations in Uganda and Rwanda.
Kenya News
KWS ANNOUNCES FEE RISE FOR SAFARI WALK

Come February will the cost of visiting the Nairobi Safari Walk at the KWS headquarters and entrance to the Nairobi National Park go up for students and children from the present 50 bob to 100 Kenya Shillings, a result of risen cost and the need to generate additional income. The source in Nairobi however confirmed that a separate agreement with the Wildlife Clubs of Kenya assures members, normally drawn from among school pupils and students of institutions of higher learning, that their entrance fee remains at 50 KShs.
The same fee structure will also come into effect for the Impala Sanctuary in Kisumu it is understood.
Last year over 400.000 visitors came to the Nairobi Safari Walk, making it one of the most visited tourism and wildlife attractions in the whole of Kenya while the Impala Sanctuary in Kisumu recorded just over half that number, i.e. slightly over 200.000 visitors. Understanding the logic but financially painful nevertheless for school groups and individual visits from families, where every single shilling today matters.
NOW DUSIT JOINS THE HOSPITALITY THRONG IN NAIROBI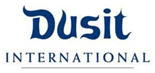 Usually reliable information from Nairobi speaks of the arrival in Kenya of yet another internationally top rated hospitality group, Thai based Dusit International Hotels, which is due to take over the management of a new 5 star boutique styled property before the end of the year under its dusitD2 brand of luxury city hotels.
Details availed to this correspondent speak of a mixed development of offices, retail outlets, serviced apartments and the hotel itself, located on 14 Riverside and owned by Tiles & Carpets.
The management contract was reportedly signed earlier this week between the proprietors and the hotel group, adding yet more glamorous hospitality names to the long list of global hotel and resort giants setting foot into Kenya or else about to join the throng this year and next year.
This will be Dusit's second African property after opening a top of the range hotel in Egypt's capital Cairo in 2009.
The news come hot on the heels of Kempinski taking over the Olare Mara Kempinski | Masai Mara on Tuesday, a precursor of opening the Villa Rosa Kempinski | Nairobi in May this year.
Other global 'giants' like Marriot and Hyatt, present elsewhere in the region already are also said to be keenly seeking to establish a foothold in Kenya, which is East Africa's strongest economy and leading in MICE business across the region if not the continent. Kenya going places for sure, so it is a warm Karibu Sana to the new comers from this correspondent and looking forward to see Thai hospitality in action in Nairobi sooner rather than later.
THE ARK EARNS TOP TRIPADVISOR RATING AS WEBCAM TAKES GAMEVIEWING GLOBAL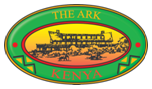 The Ark, Kenya's own version of Noah's original refuge for wildlife, which from its large terraces and lounges offers superb game viewing across a forest glade and large waterhole in the middle of the Aberdare National Park's forest, has double reason to celebrate this week.
First did a newly installed webcam go 'live', now broadcasting 24 / 7 the images real visitors can experience close up and personal, scent and sound included there of course, giving a global audience a chance to see the same in 'virtual real time' from the comfort of their home or office. A click on the following link will allow anyone, free of cost, to watch the daily spectacle of game coming to the waterhole, lick the salt from the soil and at times fight, mockingly but often all too realhttp://www.thearkkenya.com/live-webcam-feed.
The elusive Bongo, rhinos, elephant, buffalo, plains game but even predators like leopard or hyenas are on the 'visitor log'the lodge keeps as evidence that coming to the Ark will always be worth one's while, best of course experienced in person.
The second reason for the celebration is TripAdvisor's publication of The Ark being the 2013 Travellers' Choice as among Kenya's Top 20.
The Ark, as has sister property The Aberdare Country Club, underwent a multi million US Dollar refurbishment programme last year and as personally seen during a visit in September, just as both re-opened the doors to the public, that was money very well spent and visibly improving the comfort and atmosphere enjoyed by guests. Owned and operated by Uganda based Marasa Africa Ltd., the hospitality arm of the Madhvani Group, the two lodges form, besides the Mara Leisure Camp, the core of the group's expansion plans into Kenya, aiming at more locations to offer a complete safari experience in both Kenya, and of course Uganda too where Marasa owns and operates four top of the range lodges in the key national parks. Visitwww.marasa.net for more information on the Ark and the Aberdare Country Club.

LIKONI FERRY SUFFERS ANOTHER BAD DAY

A regular source from Mombasa related the latest mishap which struck the Likoni ferry yesterday, when one of the newly purchased ferries, MV Likoni, reportedly came in too fast for landing and then got stuck on the ramp way above the water level.
The Kenya Ferry Services were last year plagued by a series of mechanical failures, on some occasions leaving not a single ferry operating, besides running into labour problems when staff went on slow go and repeatedly resorted to full scale strikes, stranding hundreds of thousands of commuters and thousands of cars, including tourist busses and safari vehicles in the process.
Estimates are that some 5.000 vehicles and as many as 200.000 passengers per day use the ferry to cross from the island of Mombasa to the southern mainland and following incidents like yesterday calls are regularly getting louder again to speed up the construction of the bypass road from the Nairobi highway and the airport to connect directly to that part of the coast, or else consider constructing a bridge or tunnel to relieve long suffering commuters and the business community.
Embattled KFS Managing Director Musa Hassan Musa tried to explain in vain that a sudden change in water levels due to an 'ebb tide' was responsible for the grounding as most other sources blamed the crew for coming in too fast and sliding up the ramp, getting the vessels stuck until the next high tide refloated the ferry.
A construction programme is underway to add more ramps on both sides of the Likoni channel to permit more ferries to dock at the same time during rush hours but completion, previously expected last year already, has been delayed due to problems caused by the terrain on both sides.
KENYA AIRWAYS STICKS TO DREAMLINER – FOR NOW

Kenya Airways, aka The Pride of Africa, has downplayed the current hullabaloo about Boeing's B787 Dreamliner, of which the airline has 9 such aircraft on firm order, plus an additional 4 on purchase options.
A statement from the airline, while expressing concern over the current spate of mishaps plaguing the revolutionary new aircraft made largely from composite materials and featuring an entirely new range of electronics and controls, points to the ongoing review of the aircraft by the FAA. The US aviation regulator has taken the lead, but is fully supported by Boeing, to get to the bottom of the current problems with the B7878 and has urged the public to wait for the outcome of the investigation into each and every case of fuel leaks, battery malfunctions and engine problems recorded over the past weeks before jumping to premature conclusions.
This reaction is in line with KQ's past stand on the aircraft, which entered service years later than initially expected, causing a range of problems for customers in need to replace ageing B767's or planning for fleet and network expansion. Here too Kenya Airways stuck to Boeing and decided to rather wait for the aircraft to become available than opt for other currently available aircraft types. The first of the 9 Dreamliners is due by the end of the first quarter of 2014 with the remaining deliveries spread up to 2016, according to information previously confirmed by the airline. Watch this space for regular and breaking news from East Africa's aviation scene.
RENEWED CRITICISM TOWARDS TOURISM MINISTRY HEAPS MORE BLAME ON MWAZO

Senior stakeholders in Kenya's tourism sector are increasingly outspoken now about the performance of the Ministry of Tourism in recent months, but are still stopping short of publicly repeating what is being whispered behind closed doors, that they hold the minister personally responsible for the sorry state of affairs the industry is faced with. 'Even a useless minister like this one still got powers and can make life miserable until his is finally out of office. But we know why he is there and who brought him. Honourable Balala was a blessing to the industry and his removal by his party a crime against our sector. Mwazo failed to accomplish getting KTB a bigger budget share, then almost messed up KTB. His public utterances are often completely wrong in fact and he embarrasses the sector by such displays of incompetence. We cannot wait for him to go and some better person take over from him' said a regular source from Nairobi when discussing emerging reports, that the Chairman of KATO had gone on public record expressing concerns and dissatisfaction with the ministry's performance. Equally in the firing line is the ministry overseeing wildlife in the country, which is being blamed for failing to amend the wildlife act to cater for heavy fines and long prison terms for poaching, which has seen a sharp increase in the recent past. 'Lack of tightening that law is inexcusable. MP's were busy awarding themselves huge benefits and wasted time discussing drinking before the elections but failed to introduce amendment to the wildlife act to help KWS against poaching. It shows that the ministry failed to make an impression on the urgency of this menace and that our MP's got their priorities all wrong. Now it may take another year or longer even during which poachers get bail, get out, poach again and if found guilty get small fines or short prison terms' did the source then add when expanding the discussion to the various elements impacting on the tourism industry's performance last year. Another source said last night on the phone: 'You don't expect us to go head to head in public with him [Tourism minister Danson Mwazo] after what he tried to do to Ndegwa [CEO of KTB whom Mwazo unsuccessfully tried to purge from
office]. There are ways and means and I think he knows that his performance is lacking. He hardly faces us to interact. That way he thinks he is insulated from critique. Far from it, there are ways and means and we use those. If he really stands for Senator as he said he would he will anyway be out of government and that gives rise to hope for a more competent minister when a new government comes into power'.
The underlying factors of concern however remain, being a limited budget to embark on a much needed marketing blitz in core, emerging and new markets ahead of the elections in March to assure potential customers that it is safe to travel to Kenya, besides countering a negative campaign by some competing destinations attempting to lure tourists to their shores by suggesting Kenya was heading for trouble. And here the failures of the past may well come home to roost, when a lack of funds will make it impossible to blanket Kenya's markets overseas with commercials, goodwill missions and more to set the sector on a growth path again, inspite of the admittedly difficult weeks ahead. Best of luck to my Kenyan friends and for sure you deserve a minister who is on your side and not a brake shoe or obstacle to the industry. Watch this space.
KENYA CUSTOMS SEIZE TWO TONS OF BLOOD IVORY AT MOMBASA PORT
Customs, security and KWS officials have yesterday seized two tons of blood ivory, containing some 600 tusks and pieces of ivory, said to be worth over 1 million US Dollars on the open market.
Information from Mombasa indicates that the container was labeled as containing ornamental stones from Tanzania, destined for Indonesia, which is however thought to be only an intermediate destination en route to the real consumer markets in either Vietnam or China.
No arrests have been announced though persons mentioned on the shipping documents are now high on the wanted list to answer questions, as are the clearing agents of the cargo.
Kenya, like all other safari destinations in Eastern and Southern Africa, has been under assault by organized international crime syndicates targeting elephant and rhino for ivory and horns and CITES sources estimated as many as 30.000 elephant having been killed last year alone. Kenya Wildlife Service CEO William Kiprono, who was appointed in October last year, has made anti poaching operations the centre piece of his organization and has recorded several positive results in recent weeks taking out poachers gangs, but as seen here, also set backs as the menace has taken deep roots which require more than just good will or good fortune.
The use of sniffer dogs and advanced screening methods has however led to making exporting through Kenya a huge risk now as in particular transit passengers from other African countries often get nabbed at Jomo Kenyatta International Airport as their luggage is checked for contraband, but as a recent major seizure of blood ivory from Kenya and Tanzania in Hong Kong shows, still not enough is being done.
The upcoming CITES meeting in Bangkok will arguably be one of the most contentious in the recent history of the organization as more and more national are now advocating for a total ban on trade, processing and possession of illegal ivory. Watch this space as congratulations go to the vigilant officers who confiscated this shipment.
KEMPINSKI TAKES OVER THE OLARE MARA CAMP

The day has finally dawned on Kempinski's entering Kenya's hospitality industry proper, when the formal handover by the owners Simba Colt of the Olare Mara Camp took place earlier today to global hospitality giants Kempinski. Now known at the Olara Mara Kempinski | Masai Mara, the 11 Deluxe Suites under canvas measure an astonishing 80 square metres, while the Honeymoon Suite, which comes with its own private plunge pool, measures 110 square metres, larger than many apartments in a European city and testament to the luxurious nature of the latest Kempinski property coming on line in their global collection.
Located on the Olare Mara Conservancy, one in a string of such private partnerships between investors and the Masai communities along the main boundary of the Masai Mara Game Reserve extending from Ol Kinyei to Enonkishu, the new Kempinski in the Bush offers their clients privacy and as exclusive a game viewing and safari experience as is possible in this day and age, as across the 8 sprawling conservancies only a very small number of very small camps are located. On the Olare Orok Conservancy for instance, by contract the investors are limited to an overall number of 72 beds, spread over 4 camps, giving visitors that priceless feeling to having game, birds and nature to themselves. Unlike inside the reserve itself, there will be few if any encounters with other tourists and seeing a pride of lions is normally a one on one encounter and not the cause of a traffic jam as regularly seen inside the reserve and other parks, where drivers are jostling for the best viewing positions.
Mini busses are not permitted into any of the conservancies and the camps use purpose built, often open top 4×4's when going out on game drives. The experience in vastly enhanced by being able to explore on foot, as well as do night game drives, both of which inside the reserve are not allowed, adding a unique perspective of how safaris were done in the olden days before the onset of mini bus fleets. The Olare Orok Conservancy was founded in 2006 by among others tourism visionary and guru Jake Grieves Cook who also managed the nearby Ol Kinyei Conservancy besides the Selenkai Conservancy outside Amboseli National Park.
It was such pioneers who showed the Masai that their land, turned to conservation instead of being overgrazed by cattle, is a lot more valuable to them in terms of job creation – literally all staff in the camps are from the clans nearby – revenue through royalties and additional income and support from projects like schools and hospitals initiated by the conservancy managers and generously assisted by donations from clients.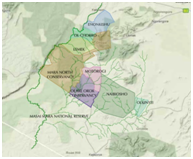 'Adventure in the Masai Mara is the latest Kempinski experience we're proud to offer sophisticated travellers' said Reto Wittwer, CEO and President, Kempinski Hotels on the occasion of the takeover. 'Exceptional scenery, intimate dining and the opportunity to interact with nature can all be enjoyed, together with Kempinski's style, comfort and service'.
Accessible by road, or easier still twice daily by air on the scheduled services of for instance Safarilink from Nairobi's Wilson Airport and through a daily flight from Mombasa, Olare Mara Kempinski is hidden in a grove of woodland on the banks of the Ntiaktiak Rover and accommodates a total of maximum 24 guests at any one time. Each tent is furnished in the classic style of the grand African safaris with four poster or twin beds, outdoor and indoor showers with oversized old fashioned claw foot bathtub and a teak deck spread over a generously large area.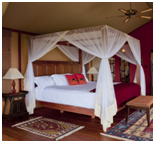 Designed for active adult travelers, the Olare Orok Camp presents a wide variety of on-site and off-site activities including game drives in 4X4 landcruisers with knowledgeable safari guides, night game drives, escorted bird, game and nature walks, Masai village visits, bush breakfast at a hippo pool, an early morning balloon safari over the Masai Mara National Reserve. All trackers, rangers and guides have a minimum of Bronze Level KSPGA qualification with some holding the coveted Silver qualification.
The Olare Mara Kempinski prides itself on being an eco-friendly resort that believes in taking care of the environment. From growing its own fresh produce in the largest organic garden in the conservancy to sourcing solar power for 70% of its energy needs, the camp ensures that it does not harm the fragile ecosystem of the grasslands.
For more information visit reservations.olare
KENYA AIRWAYS GETS REPRIEVE FROM COURT OVER REINSTATEMENT ORDER

Information received from Nairobi indicates that the Industrial Court in a change of mind granted an application by Kenya Airways to hold off the ordered reinstatement of over 400 staff who left the airline last year under a voluntary retirement scheme. In September last year was Kenya's national airline left with few choices but start to reduce staff cost on a serious scale, after the first half results came in with a sharp downturn of financial fortunes and a major half year loss.
When the Industrial Court ordered the airline to re-instate the nearly 450 staff of the almost 600 who left at the time, KQ opted to lodge an appeal at a court of higher instance to 'prevent lasting financial damage and prevent a precedent which could be applied against any other company too in the future' as a regular source close to the carrier commented a few weeks ago.
A different Industrial Court judge yesterday issued an order of stay of execution, until the appeal has been heard and ruled upon.
It is understood that the airline has also outsourced certain functions to keep rising cost under control.
In a related development it was also confirmed that Jambo Jet, Kenya Airways' lower cost airline 'baby', did not launch as was often suggested in 2012 and no new date could be ascertained when, if at all, this launch will eventually take place. Watch this space for regular and breaking aviation news from Eastern Africa.
SAFARILINK TURNS 9 AS MARKET LEADER FOR SAFARI FLIGHTS

When Safarilink started operations in January 2004, a total of 7 staff worked with CEO John Buckley, including Anu Vohora who was tasked with selling and marketing the new airline's services.
That month Safarilink flew 29 passengers with two leased aircraft but 9 years down the line and going into the 10th anniversary year, it is a very different picture. John now has 77 staff to look after, Anu still being at the core of things as it was 9 years ago, the fleet grew to 11, mostly owned state of the art planes ranging from 13 to 37 seats, and in a busy months Safarilink carries up to 13.000 passengers from Nairobi's Wilson Airport to the national parks and the Kenya coast, in scheduled and charter operations.
It is little surprise that Safarilink is today recognized as the leading safari airline in Kenya, safe, reliable and punctual, connecting tourists from around the world to, from and in between the country's key national parks. Operating out of the ALS building where not only the offices are located but check in counters and a cafeteria too, passengers are checked in there before being transported to the KCAA security checkpoint from where all passengers are now being processed.
Being the first scheduled safari airline in East Africa to go carbon neutral, Safarilink in addition to their extensive tree planning programme with the Bill Woodley Mt. Kenya Trust supports the Colobus Trust in Diani where for every passenger flown to Ukunda a donation is given to the trust to continue with their work to protect the habitat of the various troops of Colobus monkeys residing in the remaining patches of coastal rainforest along this stretch of beach. The same support is extended to the Lewa Downs Wildlife Conservancy where again, for every passenger a donation is given to the conservancy for their day to day work. These and other one off support to conservation has earned Safarilink the EcoTourism Society of Kenya's Eco Warrior Award for the third year running in late 2012, received by both John and Anu as shown in the picture below. Happy 9th and continued Happy Landings.

Tanzania News
PRECISION LAUNCHES MBEYA FLIGHTS AMID DEMANDS TO HAVE FUEL AT SONGWE

Precision Air on Wednesday launched the long awaited scheduled flights to SongweAirport, which serves Mbeya and the wider region of the Southern Tanzanian highlands.
The inaugural flight carried among others the Founder and current Chairman of Precision Air Mr. Michael Shirima, and the Director of Transport Services in the Ministry of Transport who officiated on behalf of government at a function held at Songa Airport.
The scheduled flights will for the time being operate every Sunday, Monday, Wednesday and Friday, until demand justifies daily services. A regular aviation source from Dar es Salaam said on the occasion of passing the details: 'This is a good day for Tanzanians now that they can fly from Mbeya to Dar and everywhere else in the country and further abroad. Precision is the only airline with enough planes and the financial strength to open such new routes. They are connecting Tanzania for Tanzanians across the country and not just look at the routes between Dar and Arusha or Mwanza which is what others without a vision for a better Tanzania do. But the first flight also showed that our government has still not understood completely what aviation is about. Because of no fuel available at Songwe that aircraft could only take 50 passengers and invited guests instead of the 70 seats it got. When you have to bring fuel for a return flight along, you restrict passenger and cargo capacity which makes the operation more expensive. When government rehabilitates our secondary airports and aerodromes in regional centres, they should ensure that there is a fuel facility in place when they launch, not wait to have airlines suffer the financial burden for such oversights. Those responsible for this should wake up and perform FastTrack now and remember this when the next aerodrome is returned to service'.
The cost of a return ticket between Dar es Salaam and Mbeya has been given as 249.000 Tanzania Shillings with a one way fare of 165.000 TShs. Happy Landings to passengers and crew on this new route.
BRITISH AIRWAYS SET TO PULL OUT OF DAR ES SALAAM

Information was just confirmed from a regular aviation source in Dar es Salaam, that British Airways appears set to leave Tanzania's commercial capital come March this year. The respective booking systems do not show any flight availability beyond March either, adding a further confirmation to the particulars given from Tanzania.
The departure of BA, though in today's competitive aviation environment less significant considering the daily flights by Emirates, Qatar Airways, Turkish Airlines, KLM and others, will nevertheless be a blow to Tanzania's efforts to promote the country abroad as a preferred tourism and trade destination. The move also comes at a time when discoveries of major oil and gas deposits along the southern coast line of Tanzania are making waves and bring a whole new range of investment opportunities for companies from overseas, potentially flying with BA.
Tourism stakeholders were clearly stunned by the announcement and several contacted in fact had not heard about the development by the time the question was posed to them, news however certain to spread overnight and tomorrow when the daily newspapers are expected to carry the stories.
No immediate reasons were available from any known BA sources in Eastern Africa why the airline was pulling out from Tanzania but considering that Virgin left Nairobi a few months ago it surely raised questions what British airlines are up to in the medium and long term vis a vis flights to Eastern Africa. Watch this space.
Rwanda News
MAKE HOSPITALITY TRAINING A GREATER PRIORITY SAYS RWANDA PRIVATE SECTOR

The Tourism Chamber, part of the Private Sector Federation in Rwanda, has recently completed a field study aimed at establishing service levels and competence among staff encountered in off the books, off the record and incognito visits by the consultants' staff.
The Rwanda Development Board, for the past years involved in an intensive campaign to create better skills through improved and advanced industrial and vocational training, has taken the survey results as a confirmation that their policy of attracting hospitality training institutions was and remains valid and has equally called on employers to take advantage of available refresher courses for staff in contact with clients.
Rica Rwigamba, Head of Tourism and Conservation at the RDB, was quoted of having said 'The government is happy that the private sector is taking the lead in looking for solutions to the challenges facing our hotel industry. It is through such initiatives that we can solve our problems', a clear signal that the deficits in customer care have been recognized and will be addressed in private public partnership.
Key among the issues raised in the report was the need of a changed mindset among workers, calling for greater dedication and embracing the spirit of service without servility.
Among the recommendations made in the report for the Tourism Chamber was a call for a national platform of dialogue and exchange of views how best to fast track training interventions, how to teach hotel owners and managers about better HR practices in their establishments to create a conducive work environment and the setting up of a fund from which training can be financed via a small add on to hotel and restaurant bills. Watch this space
AKAGERA FENCE COMPLETION NOW EXPECTED BY APRIL


The fencing work to separate the park from the farms of neighbouring communities bordering, which has been carried out by African Parks, the joint venture partner of RDB Tourism and Conservation managing the national park, is now expected to be complete by the end of March or early April this year.
An area of previously intense human / wildlife conflict, a fence was seen as the only viable solution to protect small scale farmers from buffalo and hippos often straying outside the park boundaries, and in many cases causing crop destruction and even injuries, at times death to people, the most recent only two weeks ago.
Presently just over 81 kilometres of the 110 kilometre long fence are complete, leaving open however nearly 30 kilometres of open boundaries where game still roams at will. The delay in completion of the fencing is largely attributed to boundary issues with local communities which needed fresh demarcation and lengthy processes of community consultations which are now, according to a Kigali based source, concluded. Akagera is Rwanda's only savannah national park located in the East of the country offering a complete safari experience after visiting the Parc de Volcanoes near Ruhengeri for the tracking of gorillas or the fabled 'enchanted' forest national park of Nyungwe in the South of the country. Visit www.rwandatourism.com for more information about the parks and how to get there, but also about the tourism attractions outside the parks like birding trails and the increasingly popular Congo-Nile Trail.
RWANDA'S NATIONAL CUSTOMER CARE & SERVICE DELIVERY TASK FORCE TAKES AIM

Rwanda's efforts to further improve service delivery and customer care across the country, not just for foreign tourist and business visitors but for Rwandan too, have gained further momentum last week when the national customer care and service delivery task force visited a number of hotels across Kigali.
Some 20 hotels were singled out for further improvements to meet the standards set by Rwanda Development Board's Tourism and Conservation Department following visits by members of the task force to their premises.
RDB had in recent years accelerated training and refresher courses for staff in the tourism and hospitality industry with some significant progress but sources from Kigali have conceded that the country needs to redouble its efforts to support the growing sector with competent and well skilled personnel. The opening later this year of the region's first Marriott Hotel in Kigali will be a litmus test of sorts to establish how these efforts will pay off. Marriott already has a number of Rwandans working in some of their Gulf properties while others are undergoing training within Rwanda, learning the trade in private vocational institutions or by attending courses at Kenya's Utalii College or the Hotel and Tourism Training Institute in Jinja / Uganda.
'Tourism is now Rwanda's number one business. It is not enough to have hotels and resorts and lodges like you find them in the other countries in East Africa. The staff have to be at par with those too, the food quality and presentation must match what tourists get there. We have made a lot of progress but more needs to be done to retrain staff who have been on the job for a while and give them a new outlook how to serve guests. Service is as much a mentality as it is a practical skill' said a regular source from Kigali when discussing the ongoing initiatives and activities by the task force and from RDB. Training the next generation for the future – well done to the Land of a Thousand Hills.
Ethiopia News
HIGHWAY LINK BETWEEN SUDAN AND ETHIOPIA COMMISSIONED
A Chinese built and financed highway link between Ethiopia and The Sudan was declared open and operational during the week, when officials in Addis Ababa made the announcement.
The new highway, over 100 kilometres in length, connects the Ethiopian town of Asossa with the Sudanese town of Kumruk, making trade and visits considerably easier for traders and travelers.
The cost of over 27 million US Dollars was underwritten by China and opens up another route permitting landlocked Ethiopia to trade within the region and her direct neighbours.
Ethiopia is also part of Kenya's LAPSSET project which is set to build a new deep sea harbour near Lamu and then link Kenya with Ethiopia and South Sudan by highway and railway, at last giving Ethiopia a reliable and safe route for imports and exports distant from hostile neighbours.
Mauritius News
AIRPORT MAURITIUS ANNOUNCES PROFITS FOR LAST FINANCIAL YEAR

With nearly 2.7 million passengers arriving, departing and transiting through the Sir Seewoosagur Ramgoolam International Airport in 2012, the parastatal company announced a dividend to be paid to the Mauritius government of 460 million Rupees from a combined operational pre-tax profit of nearly 1.4 billion Rupees.
The airport, located near Mahebourg, is currently undergoing a major expansion with a new terminal building at the core of the works being carried out, as previously reported here. An additional Freeport and extra cargo processing facilities will be added too after the land acquisition has been completed with the payments finally made to affected residents, an issue which held up the construction start.
The source in Port Louis also confirmed that a new VIP section is being added to the newly constructed terminal building to cater for visiting Heads of State and Government and other VIP arrivals in an altogether state of the art setting.
Added the source: '2.69 + million passengers is a new record for our international airport. Now that Air Mauritius has stabilized and seems on the way to financial recovery all is left is for MTPA to do their job properly. They have to attract new tourists from new markets and lobby for airlines to be allowed to fly to Mauritius more often, using bigger aircraft and even bring new carriers to fly here. But with their mindset, who knows what they do to get new airlines come here. If they could have done a better job, we would not have lost our status as number one destination in the Indian Ocean to Maldives and have Sri Lanka breath down our necks. We would not have seen tourist numbers to fall below the 1 million mark. We would have added visitors and our airport could have reported even 3 million passenger movements and an even bigger profit because airport taxes would have given them more income'.
As true as that might be, fodder for thought for sure and all the more important to watch this space for future news.
Seychelles News
SEYCHELLES TOURISM ACADEMY SIGNS MOU WITH OMAN'S TOURISM COLLEGE
As often said here before, the Seychelles Tourism Academy is turning into an Africa Centre of Excellence, supported along this path by a strong commitment from government as well as the private sector across the archipelago. Ongoing reconstruction of classrooms, application facilities, of a restaurant, meeting facilities, a small application hotel of 30 rooms, a four and a five star villa as well as of a fully fledged Spa will offer trainees facilities second to none on the African continent. But it is not the facilities alone, but the leadership of the academy, which years ago set the course of action by engaging with the Ireland based Shannon University College, a cooperation from which the Seychelles have since benefitted in many ways. Students are able to finish their degree courses in Ireland and course results in the Seychelles are certified accordingly by Shannon too. Added cooperation is in place with hotels in Mauritius but also the Gulf and EU member states, where students will acquire their practical skills, or hone them even further, before returning to the archipelago to take up managerial positions
It is therefore no surprise that the Seychelles Tourism Academy has now signed a new MoU with the Oman' Tourism College, following earlier agreements dating back to 2002. The updated and upgraded MoU now permits students at STA to attend courses in Oman while STA lecturers will be able to participate in lecturers' exchange programmes which will provide the latest teaching contents and curriculum insight, applied when back home at the La Misere campus.
The visit of the Seychellois delegation to the Omani capital of Muscat, led by Principal Flavien Joubert, also resulted in an invitation to the Seychelles Minister for Tourism Alain St. Ange and the CEO of the Seychelles Tourism Board to visit Oman and also discuss improved bilateral collaboration. Seychelles, truly Another World.
SHERIN RENAUD APPOINTED NEW PRINCIPAL SECRETARY FOR TOURISM

Mrs. Sherin Renaud, for long the successful CEO of the Seychelles Investment Board, was yesterday appointed as the new Principal Secretary in the Ministry of Tourism and Culture.
The move is seen to further strengthen this Ministry's ability to spearhead the island nation's most important economic sector, which in 2012 established yet another visitor record, to ensure a bright future for the tourism industry in an increasingly competitive global environment.
It was also confirmed that the President's Chief Press Secretary Ms. Srdjana Janosevic, a key source on factual information from the Seychelles, has now also been put in charge of the Department of Information, adding a greater ability to spread good news about the archipelago abroad.
Congratulations to both ladies on their new appointments and widened scope of responsibilities.
IS MAURITIUS TRYING TO RAIN ON SEYCHELLES' CARNIVAL PARADE?

Preparations for the 3rd edition of the fabulous Carnaval de Carnivals, aka Carnival International de Victoria in the Seychelles, are in high gear it was learned from a source on Mahe. Rehearsals have taken place, the floats, kept in secret locations, are being build up and the tailors are putting final touches on a range of colourful costumes to be worn by the local participants.
More floats, more sponsorships and more corporate participation than ever before will mark the upcoming festival when the centre of Victoria will resemble a giant party ground with food stalls, musical performances and impromptu displays which is only possible with the magical spirit the islands seem to bestow on Seychellois and visitors alike.
On board this year is once again the French Indian Ocean island of La Reunion which has experienced a significant increase in enquiries and visitors for holidays on the volcanic island, following a close partnership with the Seychelles last year for the carnival, extendending to trade fairs as well as the Vanilla Island Cooperation, which is now headquartered on La Reunion. New this year as a partner is Zimbabwe, which in May will co-host the UN WTO General Meeting with Zambia in the twin cities of Victoria Falls and Livingstone and which is also banking on priceless publicity generated by STB's juggernaut for the event and the partners. Wrote one source from Zimbabwe met last year: 'Our tourism is picking up again after some time of downturns. We want to partner with a destination like Seychelles. They offer twin centre holidays, where tourists come here for safari and then spend time on their islands for the rest of the vacation. Zimbabwe tourism is quality tourism. Seychelles tourism is also quality tourism. We make a good match and being part of the Carnival Festival is a great opportunity for Zimbabwe to be seen and heard'.
Meanwhile is Mauritius still pondering if to send a team to participate and display a float or two or else, like in past years, excel by absence, leaving the Mauritius' presence once again to a large contingent of media personnel invited to cover the event.
In a related development and altogether more sinister if true, going by one source from Port Louis, are apparently close to the chest talks going on within MTPA and the Mauritius' Ministry of Tourism over the Seychelles bid to become a member of the UN World Tourism Organization's Executive Committee. There seems to be growing apprehension over the success of the Seychelles marketing approach and successes, now translating into seeking a greater and more assertive role in Africa and the world for the Creole Paradise as the islands are often dubbed. Supported by a growing number of African countries and fellow Indian Ocean islands associated under the Vanilla Island Cooperation, appreciating the open format the Seychelles have chosen to cooperate, discuss and assist, as well as being impressed by the Non Visa regime from which in particular African countries have tried to learn for their own benefit, many were more than happy to throw their support behind the Seychelles' bid to be elected at a meeting in mid year, a development which must have alarmed at least some key players in Port Louis. 'There seem to be some discussions going on behind closed doors, to avoid leaks, but some are not happy to see St. Ange becoming a key mover and shaker at UNWTO's Executive Council. The man breeds success in all he touches and with our own failures here in Mauritius, they fear him a lot. That is the reason they pushed the participation fee into the papers trying to derail Seychelles. They should have known St. Ange would simply explain what that money is for and not otherwise react. That move failed and they are looking for other areas where they can make things difficult for him. At least that is what is quietly making the rounds here' said one regular and usually reliable source from Mauritius. True or not, it would reflect an altogether familiar mindset from the merry men running MTPA, where envy and copy catting now seem the rule rather than going back to the basics of marketing and making use of the magnificent resorts and their beaches along the sun-drenched shores of Mauritius to creatively market the island. Time will tell as usual, so watch this space.
AND with Gill on a field trip into Namibia, there will be lots of stories when she returns but no reads from 'further down south' today.