TOURISM, AVIATION AND CONSERVATION NEWS from Eastern Africa and the Indian Ocean islands
A weekly roundup of breaking news, reports, travel stories and opinions by Prof. Dr. Wolfgang H. Thome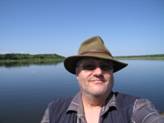 Get daily breaking news updates instantly via Twitter by following @whthome or read the daily postings on my blog via: www.wolfganghthome.wordpress.com Many of these articles then also appear on the Africa Travel Association web magazine and of course via the global industry leaders for travel, tourism, aviation and hospitality news, eTurboNews, on www.eturbonews.com or www.eturbonews.com/africa. Subscription to their daily mailings are FREE of charge and come highly recommended.
First edition January 2012
BAHRAIN AIR SHOW 2012 THE NEXT BIG STAGE FOR AIRCRAFT MANUFACTURERS


The worlds leading aircraft manufacturers are gearing up to showcase their latest models, improvements and show off future aircraft designs, amongst many other presentations of keen interest to the aviation industry, during the upcoming Bahrain Air Show 2012. The second edition of BIAS is due to be held at the Sakhir Air Base, right next to the Bahrain Formula 1 Grand Prix circuit between 19th and 21st of January.
Generally considered one of the smaller aviation showcases BIAS 2012 seems to go along with the slogan small is beautiful while professing to luxurious and exclusive settings and expectations are high that the 1 billion US Dollars in terms of transactions during the inaugural show in 2010 will be exceeded in January, probably substantially.
Bahrain Civil Aviation, together with the UK based Farnborough International and the Bahrain Air Force are the key organizers and promoters of the show while Gulf Air, the national airline of Bahrain is not only the official carrier but also the key sponsor of the event alongside Bahrains leading communications company BATELCO.
Gulf Air, now Bahrains national airline but formerly THE Pan-Gulf carrier with a number of other Gulf countries holding shares, dates back to 1950 and has since the incorporation of other national airlines in the Gulf transformed itself into a relatively smaller compared to the big league from the UAE and neighbouring Qatar but hungry and ambitious airline with the claim to operate the widest network of destinations across the Arabian Peninsula and the Gulf countries, while at the same time also serving key European, Asian and African destinations. Gulf Air on 05th December commenced flights from Bahrain to Entebbe / Uganda four times a week and is due to start flights to Juba / Southern Sudan from late January with initially three frequencies planned for that destination.
This correspondent will report live from the Bahrain Air Show, courtesy of Gulf Air, and cover all the key events, flight displays and media presentations via Twitter and through daily articles from BIAS 2012. Watch this space.
East Africa News
LIBYAN INVESTMENTS IN EAST AFRICA TO BE DECIDED BY AU SUMMIT
Reports are emerging that the forthcoming African Union Summit in Addis Ababa later in January will have Libyas frozen investments on the agenda, as according to findings countries which imposed the freeze have been equally slow to let go of them and return them to the rightful owners, the Libyan people represented by their new government.
In Uganda, it is understood that following a high level mission from Tripoli to Kampala towards the end of December, all systems are now go again and that in fact companies partly or fully owned by Libya have already received new nominations for board members and chairpersons, including the Laico Lake Victoria Hotel in Entebbe, which like the Tropical Africa Bank and Uganda Telecom had come under statutory management by Bank of Uganda or was kept in caretaker mode like UTL, National Housing and a range of other key investments.
Across the border in Kenya Libyan assets in fact never were frozen and remain fully under the control of the owners, including the controversially sold Laico Grand Regency Hotel in the heart of the Nairobi Central Business District.
Notably though, in Rwanda were the Libyan holdings taken down as one source put it, showing the determination of the Rwandan government at the time to help end the cruel regime of Gadaffi when the uprising began to spread, and one of Libyas investments in the tourism industry, the Umumbano Hotel, was in fact put up for sale by Rwanda following an evaluation of the value of the asset. It was therefore no surprise that last week, when the Rwanda Development Boards Tourism and Conservation Department held the first ever Star Rating Award Ceremony for hotels and lodges graded and rated, the Umumbano Hotel was absent from the list altogether.
The United Nations and the European Union have now largely unfrozen Libyas assets and handed them back to what is now a transitional government until elections can be organized and held, and it is understood from comments made in Kampala by Libyas representative that they fully intend to maintain investments across the continent while in fact boosting key sectors with additional funding to get the companies frozen last year back into gear. Questions however remain on the AUs attitude over the entire developments in Libya as the continental block first tried to shield and defend Gadaffi and his murderous goons, then was last to accord recognition to the new government and now drags its feet in returning assets to them. Watch this space.
Uganda News
GOVERNMENT ACCUSED TO TURN A BLIND EYE ON ILLEGAL MABIRA LOGGING
Information came to light that sections of the prized Mabira Forest, a crucial national water tower and green lung for the capital Kampala and its growing metropolitan area, are being indiscriminately logged by unknown individuals, with the National Forest Authority apparently helpless or toothless to do something about it. Last year did President Museveni once again bring up a misguided notion that a quarter of the prime rain forest be converted to a sugar cane plantation, ostensibly to boost the flagging fortunes of the Mehta sugar barons, but a swift and almost Tsunami like reaction swept the plans aside, for now, when politicians, the business community, the conservation and tourism fraternities and civil society at large made it clear that this was a no go area.
It therefore comes as no surprise to many conservationists that other means are now being employed, such as increased illegal logging in sections of the forest previously earmarked for the giveaway, and the absence of any visible reaction by the National Forest Authority sheds also new light on the highly political appointment of a new Executive Director, who is generally perceived to be an ideal man to do his political masters bidding instead of executing his mandate without fear and favour. While he is in all fairness only in office now for a few weeks, this should however not impact on using countermeasures to prevent such widely known activities in sections of Mabira, which should be routine operations not requiring special sanction by the Executive Directors office, unless there is a covert hidden agenda in place as some have swiftly suggested already to this correspondent, when discussing the matter.
Further reports now emerging in the local media also suggest that the illegal encroachers and loggers are well protected by armed guards, raising yet more questions of who is behind the racket and is attempting to create facts on the ground to raze the forest before re-allocating the land.
In the past allegations were made against well connected local politicians, but not without asking whom they were fronting for as they would as best be considered foot soldiers for the real brains behind the criminal activities. A source close to the NFA in fact confirmed that we cannot give anyone permission to log from Mabira because that is a protected national forest reserve. We have in fact been helping areas with some degradation in the past to plant new hard wood trees so as far as I know, no one can legally take timber out of Mabira before insisting on anonymity for fears over keeping the job.
Tourism stakeholders are said to be increasingly worried, considering that Mabiras acclaimed Rain Forest Lodge is now playing a crucial role in the tourism circuits across Uganda and if tourists are confronted with the sorry sights of totally razed areas the negative publicity could seriously impact on the countrys standing as a green destination. The year 2012 is supposed to be Ugandas year, according to the Lonely Planet guide book publishers who have crowned Uganda as THE destination for this year, making the illegal loggers arguably the greatest enemy if not outright economic saboteurs of this dream become reality.
Watch this space in coming weeks to see if the NFA will now, that the matter is going into the public domain, react and how that reaction will unfold.
QATAR AIRWAYS TO BEGIN ADD ON FLIGHTS TO KIGALI IN MARCH 2012




A usually well informed source within Ugandas aviation regulatory system has confirmed that Qatar Airways, since early November coming daily to Entebbe, will as indicated here earlier indeed commence onward flights between Entebbe and Kigali, come 21st March 2012.
The flights will on arrival in Entebbe disembark passengers destined for Uganda before continuing to Kigali, from where then the return journey to Doha, via Entebbe will begin. It is understood that Qatar Airways will have full 5th freedom traffic rights between the two destinations, according to the same source, giving the airline a clear competitive advantage over other Gulf aviation rivals, none of which is yet flying to Kigali. The aircraft used will continue to be an Airbus A320 in a two class configuration of 12 in business class and 132 in economy class. The new add on destination will benefit tourism and trade in Rwanda as The Land of a Thousand Hills will be linked to Qatar Airways global network, through which passengers can reach the capital Kigali with but two stops enroute, in Doha and in Entebbe.
Qatar Airways will in early 2012 also commence flights from Doha to Mombasa and Zanzibar, and the addition of Kigali will round up a comprehensive presence with daily flights, and in the case of Nairobi and Dar es Salaam double daily flights between Qatar and East Africa. Happy landings in 2012 and beyond.

BRUSSELS AIRLINES STARTS PROMOTING BIG APPLE FLIGHTS

The Kampala office of Brussels Airlines must have thought what better to end one year than giving a sneak preview into the next, when they launched their 2012 promotional campaign for New York, New York. The airline will fly under their own flag from Brussels to New York come June 2012 and has put on the market launch fares at US Dollars 1.392 all inclusive from Entebbe via Brussels to the Big Apple.
Until June all present code share arrangements will remain in place, which have in the past seen passengers from SNs East Africa destination networks fly on to the United States under one ticket but on flights operated by Star Alliance partner Continental.
It was in fact learned that these code share arrangements will continue even when Brussels Airlines launches their own daily flights so as to give passengers wider choices of connections and destinations within the United States.
Which in closing reminds this correspondent of those Savoir Vivre days of SNs predecessor SABENA, first flown on in their classic B707, when national airlines ruled the world of aviation and operated route networks based often on political rather than purely economic premises; though until today, the national airline of the Kingdom of Belgium has always had a great affinity to Africa and maintained and strengthened ties in East and West Africa, back in those good old days and even more so today, when the bottom line decides where an airline flies to and how often.
A Happy New Year 2012 and Happy Landings, to my friends at Brussels Airlines and in fact to my friends at all the airlines, especially those coming to Uganda The Pearl of Africa: Air Uganda, our own quasi national airline, Kenya Airways, RwandAir, Precision Air, Fly 540, South African Airways, Egypt Air, Ethiopian Airlines, British Airways, KLM, Turkish Airlines, Emirates, Qatar Airways and our latest addition Gulf Air.
Kenya News
BOAT TRAGEDY HITS LAMU
Update:
2010 was a year tourism stakeholders in Lamu will be swift to forget, considering the two abductions from nearby Kiwayu and Manda Island of foreign visitors and the subsequent near total drop of tourist arrivals. While the annual Lamu Festival in November brought back some numbers and reassured locals and visitors alike that the Kenyan government had finally taken their own assurances of providing safety and security seriously and beefed up deployment of troops, foreign media and in particular embassies through their travel advisories remained skeptical and careful in opening up the destination once again.
With the New Year Eves fireworks smoke hardly settled however fresh bad news have come in from Lamu, where last night a boat, reportedly carrying as many as 80 people, has sunk. Many Kenyans had travelled to Lamu for the holiday period, to either visit relatives or else for a vacation and the ferry boat, according to a source in Mombasa, was allegedly substantially overloaded as passengers tried to make it back to the mainland to catch their busses home in time to resume work on the 03rd of January, after the 02nd of January was declared a public holiday in Kenya.
The Kenya Red Cross, the countrys primary private sector emergency and disaster response agency, has also confirmed through their Twitter account @KenyaRedCross that at present some 20 passengers have been recovered from the waters alive while at least 9 bodies have been found. The large number of unaccounted accident victims leaves the question open just how many will have survived by finding a way to shore somewhere in darkness, waiting for daylight to be discovered. The Kenya Red Cross has in the meantime put up an emergency treatment centre in a tent to be able to attend to anyone found alive when rescue operations resume at 5 a.m. local time to be out at sea searching for survivors and bodies when light breaks in the morning. Watch this space for updates later in the day.
ROWDY POLITICIANS INCITE MASAI HERDERS TO INVADE THE MASAI MARA
This is criminal incitement and government should arrest those responsible immediately, regardless of their status or connections said a regular source from Nairobi yesterday afternoon when discussing reports that Masai herdsmen had driven hundreds if not more cattle into the game reserve. The Ministry of Tourism investigated claims that the contract to introduce e-money through Smart Cards at the gates to the Masai Mara was corrupt. They found that procedures had been followed and in any case, this is the same system KWS use in other parks and it works. Vandalising the gates is a crime and stopping tourists from getting in and out of the reserve is simply stupidity of the highest order. We all make a living from tourism and it was high time that the leakages of cash from the gates was brought under control. Those herdsmen are misguided by politicians who really have no scruples at all to use them after feeding them false information. Some might get injured or even shot if they start opposing the security forces government has now moved to the Mara to safeguard tourism. It is two local MPs in particular, Ole Lankas and Gideon Konchellah who should answer what interest they have in preventing the use of Smart Cards for payment and how they are involved in inciting mobs before worse happens.
It is understood that hundreds of extra personnel have been moved to beef up security in and around the Masai Mara and prevent further incidents, similar to the ones reported here in mid December.
At the stroke of midnight 01st of January 2012 did also come the new fee structures into place with wagenis, aka foreign tourists now paying 80 US Dollars per person per day, up almost a third compared to previous charges, for the prime parks as published by Kenya Wildlife Service. Watch this space.
CONSERVATION SUCCESS AND FAILURE, CLOSE MATES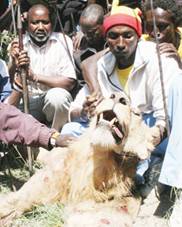 (Picture from the Standards P. Githaiga / 02nd January 2012)
Disturbing news emerged on New Years Eve when it became known that a mob of Masai youths had killed yet another adolescent lion on the Kitengela plains outside the Nairobi National Park, bringing to three such killings over the past few days. Twitter handle @Kenyan4Wildlife had repeatedly tweeted @kwskenya on the issue but sadly no response was recorded, nor were other channels of communication yielding any results according to further interaction with conservation groups in Nairobi.
The lion population in the Nairobi National Park, only recently counted, is critically low and the lion population in Kenya, as in the rest of East Africa, is progressively moving towards the endangered status, as poaching for trophies and relentless killings by cattle herders continue unabated.
2012 is expected to be a watershed year to make far reaching decisions how to defuse the wildlife human conflict, made worse by exploding human populations seeking land for farming and living in areas previously left to the wilderness and the wildlife but now competed over.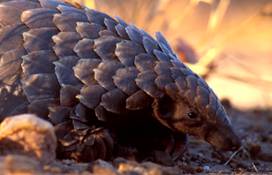 (The Pangolin, aka scaly anteater another endangered species)
On a positive note though did KWS field staff arrest a poacher who had captured a rare male pangolin from the Rimoi Game Reserve in the Kerio Valley, freeing the animal and being able to return it to its habitat, while the poacher spent New Years Eve in the cells. Other suspects reportedly escaped immediate arrest but have been identified and warrants have been issued for their arrest too. Watch this space to find out if and how KWS will respond or else follow @Kenyan4Wildlife on Twitter to get instant updates of future developments on conservation issues in Kenya.
NEW YEAR, NEW FEES FOR KENYAS PRIME NATIONAL PARKS
Effective New Years Day 2012 will Kenya Wildlife Service raise their premium park fees from the present US Dollars 60 per person per day for foreign nonresident visitors to US Dollars 80 per person per day, after making the announcement earlier in the year. Also discontinued are now the lower entrance fees which were in the past charged during the traditional low season, but it remains to be seen in 2012 what impact, if any, that will have on the pattern of park visits by foreign tourists.
The additional income is to help KWS to improve financial self sustainability and lessen the need for the Kenyan government to allocate subsidies to the wildlife management body.
With Kenya being on course for the best year ever in terms of tourist arrivals and revenues KWS is banking on continuing growth and more visitors to the parks, eventually allowing income to match expenditure without financial deficit.
Visits to parks not designated as premium parks will from 01st of January attract a daily fee of US Dollars 65 per person per day. Value for money? Go see for yourself!
NEWS FROM THE ORLY AIRPARK GIVE AN ANNUAL ROUND UP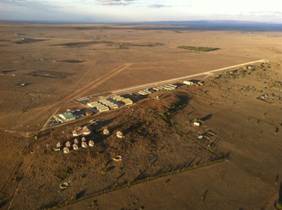 (An aerial view of the Orly Airfield on the Kitengela plains outside Nairobi)
Harro Trempenau, former and almost forever chairman of the Aero Club of East Africa at the Wilson Airport in Nairobi, has since his eventual retirement two years ago from that position been relatively quiet, much to the dislike of, amongst many others, this correspondent. Harro, an aviator through and through and a larger than life personality, was one of the industrys prime sources of information, combative, eloquent and never shy to call a spade a spade, which earned him the admiration of most within the aviation fraternity and, mostly from regulatory nitwits with neither sense of humour nor any affinity to the reality of general and leisure aviation, lasting curses and wishes for swift damnation.
Harro of course moved on to the Orly Airfield he developed, to move leisure and general aviation out of the ever busier and constricted Wilson to the open plains and the news from there, told with tongue in cheek as ever before, are encouraging to read.
And so, as often done before, I am doing a copy / paste job on Harros mail, because only Harro can tell the story as Harro would, notwithstanding my own skills to play with words. But credit where credit is due, including another few broadsides as 2011 wanes and 2012 makes its presence known by knocking on the eternal door of time to be let in Enjoy, and do encourage Harro to continue writing so that we can all have some regular aviation fun when his works of art hit our mailboxes:
Dear Fellow Aviators and Orly Members
The Management of Orly Airpark sends you the compliments of the season and encourages you to use our airfield and its excellent facilities more frequently in 2012. The airport has two excellent runways, an Aero Club Club House for ACEA members, a Lounge, and even an aircraft maintenance facility. Check it out on our website www.orlyairpark.org.
The Outlook for 2012

Plans for 2012 are well advanced at Orly, including the water tower, taxiways, extension of Runway 06, and road improvements. We also keep pushing the Ministry of Transport to re-surface the Kiserian to Ollooloitikosh "Pipeline Road" that has frustrated our members all year. It's a disgrace as travel time to Nairobi has doubled. We are assured by the authorities that the contract to re-build the road has been awarded and construction will start in January 2012. If that comes true, our prayers for 2012 will have been answered. Meanwhile, we are continuing to meet all bureaucratic obstacles that various Government department can think of for investors like us: a new NEMA Environmental Audit, a renewal of our KCAA Aerodrome Licence that requires(amongst other things) a policy manual on hazardous and radioactive goods, County County Rates, security inspections and countless other hurdles. The dream of pursuing the "Freedom of Flight" is a never-ending struggle, as most of us have seen at Wilson Airport. It is not clear why Governments throughout the world seem to all focus on aviation as the greatest threat, when 99% of all terrorist acts and bombings in the world are in fact perpetrated by means of conveyance like pick up trucks, scooters, donkeys and even people in various disguises. It is sad when aviation and air transport could help in making everybody's life a lot easier, there is a push afoot to regulate flying to such a degree that the hassle outweighs the benefits. Flying is not growing at the pace it could, and it is not a good business to be in if the authorities continue to micro-regulate it with an army of bureaucrats that we are feeding. In Kenya we now have some four or five Government employees guarding and taking care of each of our 400 airworthy aircraft. This includes KCAA staff, KAA , KRA, Customs, Police, Intelligence, and who knows who else that are overseeing each flight. Yet, there is no evidence that this intensive "oversight" and mountains of new regulations have made any difference to flight safety. Things just take a lot longer now then they used to and flying now costs us a lot more money. . And we all thought that we fly because it's quicker???

KRA Imposes Inbound Passenger Departure Tax

In a move that took everybody by surprise, the KRA suddenly sent out a circular a few weeks ago, that a Passenger Tax (Shs. 300 per person) will apply at Wilson Airport to aircraft that are "inbound". Up to now, Passenger Departure Tax was applied only to aircraft departing from a number of larger airstrips in the country. The Kenya Association of Air Operators has objected to the new measure. It is not clear how KRA can justify a Passenger Departure Tax from airstrips that are not operated by the Government. For example, Orly Airpark is a strictly private airport that is not dependent on Government funds and, as such, it seems spurious if the Government charged a tax for departures from such private airports.
KCAA Weight-Distance Formula Has Teething Problems

Pilots will have noticed that the KCAA has imposed a new system of navigation fee payments. A formula, based on a factor involving the square root of the distance flown and the weight of the aircraft is being applied. Great confusion has set in at the AIS Stations around the country, as personnel are misinterpreting the system, are confused about the location of various airstrips, etc. Based on a check of the AIP, it is believed that the KCAA actually only knows about the existence of about half of the 650 or so airstrips in Kenya. It is not clear how the KCAA can charge a pilot correctly for a flight, if the officer is not certain where the airstrip is actually located.
Aircraft under 2500 kg all up weight are perhaps fortunate that they are eligible for a 'commuted rate' of Shs. 50000 per year, or Shs. 12500 per quarter. It is suggested to all operators of such light aircraft to prepay the 'annual fee' asap.
Tsavo Safari Camp Makes Come-back

Many of us who already flew in the seventies and eighties fondly remember our visits to Tsavo Safari Camp, along the Athi-Galana River near Mtito Andei. Overnight stays broke the flights between Malindi and Nairobi, and Sunday curry lunches were a favorite. In the nineties, the camp entered a downturn with the vagaries of the tourist economy, but it is now back with a vengeance. The Camp is under new Management, fixed up, the pool is clear, many activities are on offer, and the runway is most useable. This is an aviation-friendly destination and pilots and passengers have been invited to drop in and visit…….
" Father Christmas has landed you with a unique opportunity to be amongst the first ever members of Kitaani kya Ndundu-Tsavo Safari Camp..the old time favorite! This IS the perfect destination and stopover in a remote part of Tsavo.
Upon your first booking and arrival at Camp you will be presented with your Kitaani kya Ndundu-Tsavo Safari Camp loyalty card which offers discounted rates, whether its a stop over lunch or a longer stay which includes a newly created bouquet of unique Camp activities. and a window to much more!
Your details need to be submitted via email to tavosafaricamp, including telephone number, Email address and Country of residence. Please register soon in order to benefit from this membership at NO COST. A good steak, a good curry or simply a cold tusker a dip in the pool ready at all times so drop in…….
Those who want ideas about other day trips or overnight aerial excursions in Kenya should also check the Aero Club of East Africa website www.aeroclubea.com. You can also use the link on the Orly Airpark Web site www.orlyairpark.org . Check web page "Flying in Kenya".
Orly Welcomes New Shareholders

We welcome Chris Kuto, Jonathan Knowles and Dr. Graham Omondi as new shareholders in our company. Their membership will add strength to our project , as all three have diverse aviationrelated backgrounds and/or are active pilots. Karibu, and we hope to see all of you make use of our facility.
Happy 2012….and Safe Flying….
Harro Trempenau
Chairman

SWAHILI BEACH HOTEL OPENED JUST IN TIME FOR CHRISTMAS



The first major new 5 star resort development over the past decade has opened in time for the Christmas and New Year season at one of Kenyas top beaches, Diani Beach south of Mombasa putting a smile on the faces of the owners, the management team and the guests who were booked into the brand new hotel.
The 140 suite and room resort was designed by renowned coastal architects Tibor Gaal and Associates, who have for decades developed resorts and hotels along Kenyas beaches from Malindi to Mombasa and beyond.
This latest state of the art 5 star resort offers roof top terraces for some of the penthouse suites, where guests can enjoy the full view across the resort and the Indian Ocean beaches and yet cannot be seen from anywhere below, ensuring total privacy in the comfort of their own.
Four restaurants and several bars underscore the intention of the Swahili Beach to swiftly claim their spot amongst the most acclaimed resorts along the Kenya coast and an elaborate Spa, set near the beach, is bound to make waves amongst those seeking to not just relax while on vacation but also take advantage of a range of wellness programmes and elaborate treatments.



Visit www.swahilibeach.com for more information, reservations and bookings.
KENYA AIRWAYS SET TO DOUBLE LOUNGE SPACE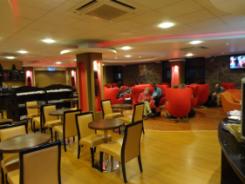 The Pride of Africa and its partner airlines KLM and Air France are poised to provide yet more space and a better environment to their frequent travelers and business class passengers, as an expansion of the upstairs JV Lounge is presently underway, literally doubling the available seating spaces.
Served on completion by a common reception, travelers then have a choice of using either wing, the present lounge or the new part of it, though the facilities and services will be identical.
Demand for business class travel has considerably revived since the end of the last global financial crisis and more and more travelers have now also signed up to the frequent flyer programme Flying Blue which, depending on the level, i.e. Gold or Platinum, and the miles accrued permits even economy class passengers to use the lounge prior to their flights departure, including inviting one guest. Notably are the same lounges also available to passengers of Precision Air, KQs Tanzanian partner airline as well as for business class travelers using RwandAir to Kigali.
In addition, Kenya Airways also operates a downstairs lounge near the main immigration counters, named Simba Lounge, where business class passengers on the airlines regional and African services can take time out from the otherwise hustle and bustle of Jomo Kenyatta International Airport, in particular during rush hour which now extends almost around the clock.
It is not only about travelling in style in the front cabin but also, and equally important, about being able to spend time prior to the flight in a quiet environment similar to a members club lounge, where one can work, read the latest papers and magazines, watch news programmes on wide screen TV, enjoy a wide range of snacks and drinks or else meet fellow travelers and exchange views and news.
Tanzania News
PUBLIC HULLABALLOO OVER WILDLIFE SMUGGLING DOES NOT TRANSLATE INTO ACTION
Conservationists keen to find out more about the allegations made last year, that a Qatari air force plane was flying wildlife out of Kilimanjaro International Airport under the eyes of the authorities, will need to wait longer it seems. The committee put into place to hold an enquiry into the matter has delayed, according to media reports in Tanzania and also according to regular sources from Arusha, their work so that it would not interfere with their long end of year holidays, a notion immediately dismissed by conservationists. After all the outcries back then, and having officials sidelined, transferred and suspended, these politicians did what now? The wanted to enjoy, since 24th November, a break from their work? Do they even know how Tanzanian wananchi struggle every day to make ends meet and they take a break? This is pathetic but also exposed what is wrong with our country. They make a lot of noise in parliament and then do little about it. Poaching and trafficking are ongoing. Illegal logging is ongoing. Government plans to encroach into game reserves and national parks under pretext of development is ongoing. After 50 years of mainland independence some still blame our former colonial masters but the truth is, we need a change. We need to get back to the principles of Nyerere or else need a new government which still remembers what he stood for. We needed to know about the godfathers of that flight, if there were more, and the longer it takes the more will the evidence be moved and destroyed, people transferred or told not to talk. This enquiry is in fact now a cover up of the highest order a regular source from Tanzania told this correspondent on the phone when responding to questions why it became only now known that the committee never started their work.
Other sources claim that there are fundamental issues unresolved over the mandate and terms of reference, with some attempting to add other controversies to the agenda, which led to the inordinate delay of now nearly 7 weeks. One designated member is reported to have dropped out already over conflict of interest claims, again opening that door to more allegations that not all is well within the establishment tasked to unearth who 116 animals, birds and reptiles could be taken to Kilimanjaro International Airport, loaded into a foreign air force plane and taken out of country, especially considering that giraffes were amongst the animals being off loaded from trucks and put on the plane. Watch this space as yet another saga evolves over wildlife in Tanzania and the official protection it is supposed to enjoy!
OFFICIAL DENIALS EXPOSE YET MORE TIMEBOMBS FOR CONSERVATIONISTS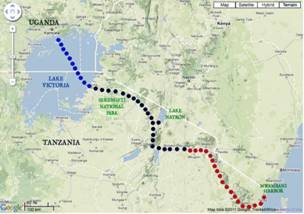 (The most direct line from Mwambani to Musoma leads across the Serengeti)
With much of official Tanzania on their year-end vacation to celebrate Christmas and New Year, the almost inevitable denials over the suggested direct routing of a new railway line from Tanga to Musoma through the Serengeti National Park came from lower ranking officials, clearly stung by the vehement reaction in regional and international media.
It was reported here, and then followed up by Ugandas The Daily Monitor (www.monitor.co.ug) that the pre-Christmas signing of a Memorandum of Understanding between Uganda, Tanzania and the China Civil Engineering Construction Company paved the way for a full scale feasibility study to be carried out by the Chinese company at a cost of approximately 450 million US Dollars. Considering that the Tanzanian government, under immense international pressure over plans to build a highway across the same stretch of wilderness area, had to yield and write to UNESCO the Serengeti is a World Heritage Site that no highway would be built, only to see the letter writer, Tourism Minister Maige then rubbish his own written assurance within weeks when he claimed in public utterances that the road would still be built anyway, the denials however sound hallow and shallow.
It is clear that cost, as in everything, is a crucial factor and should the feasibility study suggest that a direct route would be cheaper, and therefore financially more viable, it is a foregone conclusion that the Tanzanian government will inevitably have to consider such proposals, more so as China is also the likely source of finance for the mega project, and should the Tanzanian government attempt to alter the outcome of the study, they would risk the financing and the project altogether.
The Acting Director of Economic Infrastructure in the ministry of East African Cooperation, Dr. B. Rufunjo, in his hastily convened media briefing on Thursday in Dar es Salaam, while attempting to deny such a routing would be even remotely possible, added yet another dimension to this ongoing saga, when he let it slip that as part of the agreements and discussions with Uganda even an oil pipeline would be constructed between the Tanzanian coast and the lake port of Mwanza, something he may well have to bite his tongue for after letting that cat out of the bag.
There are now THREE major infrastructure projects on the table, seeking financing and implementation according to the professed plans and intent by the Tanzanian government.
First was the highway, later on reduced to a gravel road across the Serengeti to connect the mineral rich region between Lake Victoria and the Serengeti to the rest of the country. Then followed the information that a joint railway project was being planned with Uganda to connect Musoma, where a major lake port is to be constructed with the coast at Tanga, where right in the middle of the Coelacanth marine national park in Mwambani another deep sea port is to be set up. And as the third component, now out of the bag by slip of tongue of Dr. Rufunjo, the oil pipeline has been casually made public only days after the railway controversy began to race around the world, alarming and alerting the conservation fraternity once again to another potential assault on the Serengeti.
It is common, both in practice and sense, that major corridors or transportation, like railways, highways and pipelines, are bundled, as has been done along the sector from Mombasa to Nairobi, where pipeline, highway and railway run for long stretches almost parallel and often only hundreds of metres apart.
It makes construction easier, provides redundancy in terms of access for maintenance, emergencies and repairs and most important, keeps the cost down of the overall construction of such projects vis a vis available jointly used work camps and related facilities.
The attempt to downplay and deny any intention of having a railway cross the Serengeti therefore backfired when the third element was made public, giving the local, regional and international conservation groups fresh fodder for thought and more worries. As usual, loud protests from within Tanzania will be few and far between, as the media especially in the case of the controversial highway plans were almost mute while individuals and NGO opponents feared political repercussions and trumped up charges against them, should they be too noisy; in 2010 during the elections, a perfect pretext to clamp down on any real or perceived opponents of development and government, during much of this year 2011 to keep controversy out of the run up to the 50th anniversary of Tanganyikas Independence from Britain and in 2012 for any other reason, perhaps even terming opposition to such development projects economic treason the term enemies of development has already been used repeatedly since the highway plans became public in May 2010.
One thing though is for certain, that the global conservation fraternity, already having Tanzania under the spotlight for a series of other planned environmental assaults like Uranium mining in the Selous, the planned construction of a hydroelectric dam and power plant at Stieglers Gorge / Selous or the on again / off again soda ash plant on Lake Natron, will redouble their efforts to oppose any such plans involving the Serengeti and other key wilderness areas. From sources in Nairobi it was also confirmed that the legal team, which is pursuing a case against the Tanzanian government in the East African Court of Justice in Arusha over the highway plans, may well try to expand their brief and seek a ruling covering aspects other than just the road, like for instance rail and pipeline routings.
And as is the case with the Serengeti Highway, there is no question of denying Tanzania her development as has been suggested in a flurry of comments since the news were broken here. For the highway a southerly routing has been recommended, and in fact the World Bank and other organizations, including the German government, have made it clear they would help finance such a route, and the same can be achieved for pipelines and railways. It is not an either or but a sensible compromise to be sought and implemented which leaves pristine wilderness areas intact for decades to come as a resource for wildlife based tourism, a major economic activity for Tanzania and much of the rest of East Africa. Let us not destroy what already works and works well but protect and preserve it while employing some common sense when finally deciding on where highway, railway and pipeline will be located. Not across the Serengeti if global opinion has anything to do with it. Watch this space.
VAT REFUNDS FOR TOURISTS DUE TO COMMENCE JANUARY 2012
A regular source from Dar es Salaam has provisionally confirmed that the long awaited VAT refunds for tourists on departure from either Julius Nyerere International Airport in Dar es Salaam or from the Kilimanjaro International Airport outside Arusha are due to start come the New Year 2012.
Goods purchased by non-resident foreign tourists do qualify for a VAT refund from a dedicated TRA Tanzania Revenue Authority office at both airports as long as purchases overall are at least 400.000 Tanzanian Shillings. The same source though pointed out that teething problems may yet have some tourists miss that chance to get some money back, in case logistical problems need resolving but that, if at all, may really only be temporary. Time to dig those pockets and buy buy buy Tanzanian made goods, curios, fabrics and other mementos and spread some little wealth into the country? In any case, good news from Tanzania for tourists, making the destination certainly more attractive for foreign visitors. Just waiting now when Kenya, Uganda and Rwanda will follow this trend. Watch this space.
MARITIME TRANSPORT CONTINUES TO WORRY THE PUBLIC
Tanzanias inter island and island to mainland transport was again hit by the sinking of a traditional dhow with the loss of at least a dozen lives, when the boat was hit by a storm and then incurred a leak while enroute from Mafia Island to Dar es Salaam. The accident happened on Christmas Day but become only known overnight when the maritime rescue coordination centre at the port of Dar es Salaam released the information yesterday. 13 passengers on the ill fated boat were reportedly rescued after a passenger sounded the alarm by mobile phone, but as many remain missing with now little chance of finding them alive.
Earlier in the year did an overloaded ferry sink enroute from Zanzibars main island of Unguja to Pemba, taking hundreds down into a wet grave, that accident still subject to an ongoing enquiry.
Meanwhile was railway transport also hit when torrential rains brought sections of the countrys rail transport to a halt as a result of washouts, submerged rail lines and broken bridges and rails. Tanzanias transport minister Omar Nundu released information to the public and appealed for travelers to seek alternative means of reaching their destinations while addressing the board of the surface and maritime transport regulatory authority, which is tasked to oversee public safety and compliance with rules and regulations for road, rail and shipping.
TRANSPORT MINISTRY INSPECTS ONGOING WORK ON SECONDARY AIRPORTS
The Acting CEO of the Tanzania Civil Aviation Authority accompanied the Deputy Minister for Transport on a tour of secondary airport facilities currently under reconstruction, to provide details on the ongoing programme launched last year (2010) to upgrade, improve and enlarge such infrastructure across the country. This move is aimed to promote air transport for the more remote parts of Tanzania, to facilitate an increase in trade, services and to promote tourism to areas which take too long to access by road.
The ministerial tour focused on Sumbawanga and Mpanda aerodromes, which have seen work to tarmac and existing runways and lengthen them in the process, while also adding apron parking for aircraft and terminal facilities, plus securing the perimeters of those fields.
Information obtained from a regular aviation source in Dar es Salaam speak of 80 billion Tanzania Shillings expenditure for the two facilities although UNHCR is reported to have made a one off contribution of 1.7 billion Tanzania Shillings for in particular Mpanda airport, which they used to cater for visits to refugees from Burundi accommodated in the wider vicinity of Mpanda.
Airlines targeted to commence scheduled flights to those airport, when construction has been completed, are the struggling national airline Air Tanzania but also, and more importantly, market leader Precision Air, which only last week announced another order of 5 ATR turboprop aircraft, supposed to be used in expanding the domestic network within Tanzania.
Watch this space for regular updates on aviation news from Eastern Africa and from the Indian Ocean Islands.
SOPA LODGES TANZANIA CONFIDENT IN FUTURE, VOWS TO INVEST IN ZANZIBAR
It was learned over the Christmas holiday that Sopa Lodges, already a major stakeholder in both Kenya and in Tanzania, has expressed their desire to enter the holiday resort market in Zanzibar with a new property, as a result of encouraging financial returns from their present lodges in Tarangire, Ngorongoro and the Serengeti. The source also mentioned that the lodge company was further looking at options to make a presence on the Southern Circuit though no particular were apparently given as to location or which park in particular Sopa had their eyes on.
The same was the case with Zanzibar, for which besides stating general interest, no location was given nor a starting date for a possible construction mentioned.
Still, positive to see the level of confidence by stakeholders that tourism in 2012 and beyond will remain one of the mainstay activities in Tanzanias economy.
Rwanda News
TOURISM ENDS TOP EARNER FOR 2011 IN RWANDA
Preliminary figures availed over the weekend from usually well informed sources indicate that the tourism sector has overtaken coffee and tea to become Rwandas top foreign exchange earner, during a year which also saw new arrival records being established.
The widening network and increased flight frequencies by national airline RwandAir, now for instance flying 6 times a week to Dubai, the coming to Kigali by KLM, now operating 5 times a week from Amsterdam to Rwanda in conjunction with a stop in Entebbe / Uganda have translated to more and more tourists being able to connect with ease to the land of a thousand hills as Rwanda is also known, and combined with uncanny PR and marketing skills by a coalition of private and public sector promoters, Rwanda again had it all going up, up and then up some more. Presence at all key international tourism trade fairs and joining the International Council of Tourism Partners all added to give Rwanda an edge and resulting in record earnings and arrivals full date to be published here just as soon as the statisticians at RDB officially release the results.
The trend was also supported by adding more beds, in the capital Kigali as well as in key upcountry locations, easing the pressure of previous years when fully booked prevented clients from being able to actually come to the country in the absence of confirmed accommodation.
On condition of anonymity, considering that no final figures had been tallied so early in the new year, a regular source said: and I think our internal target of US Dollars 216 million can be exceeded for 2011. Conference tourism and the opening of new attractions like the bird trails outside the national parks and the launch of the Congo Nile Trail have all contributed. CNT will really only come fully into play next year after the big PR campaign which gave it a lot of exposure but otherwise, we are happy with 2011.
Congratulations to the tourism stakeholders in Rwanda, who stand united when promoting and marketing and yet reap individually as well as collectively. Will 2012 bring yet more records, considering that Qatar Airways will commence flights by 21st of March and Turkish Airlines will join the throng from early April? Watch this space !
SERENA TOPS THEM ALL, GETS FIRST 5STAR RATING IN RWANDA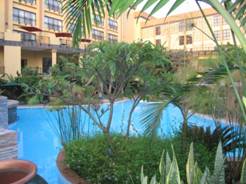 (The Kigali Serena Hotel courtyard with gardens and swimming pool Simply the Best)
The Kigali Serena was the first to receive the coveted 5 star rating for any Kigali business and city hotel, following an exhaustive and extensive grading and classification exercise conducted by the Rwanda Development Boards Tourism and Conservation Department. The award ceremony, in fact held at the Kigali Serena Conference Centre, also awarded the Lake Kivu Serena, a lake side resort only recently visited by this correspondent, a 4 star rating, giving the Rwandan properties of Serena top honours in their respective categories.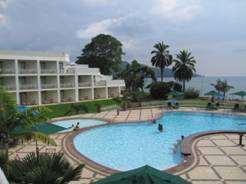 (The Lake Kivu Serena, a lake side resort with a private beach the perfect place to start or end the Congo Nile Trail between Gisenyi and Kamembe)
Also receiving a 5 star rating was the Nyungwe Forest Lodge, another property visited and written about here and on TripAdvisor during the year 2011, and again fully deserved. This lodge is located in the midst of a tea plantation right at the edge of the Nyungwe Forest National Park, the proverbial enchanted forest in the humble opinion of this author.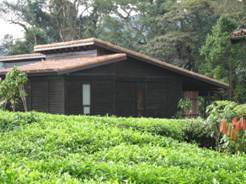 (Nyungwe Forest Lodge, owned by Dubai World as fine a property as they come)
Other hotels in Kigali received four stars, notably the Mille des Collines, a long time crowd favourite with arguably the best and largest croissants in Kigali for breakfast, while Hotels Lemigo and Manor too scooped four stars each. Eight hotels and resorts were awarded the still very respectable 3 star status while a further 16 establishments attained a 2 star rating. Only one property, the Gorilla Hotel in Ruhengeri / Musanze, got a 1 star rating.
The awards were handed over by the Rwandan Minister for East African Community Affairs, the Hon. Mrs. Monique Mukaruliza in the presence of the RDB Chief Executive John Gara and Ms. Rica Rwigamba, Head of Tourism and Conservation within the Rwanda Development Board and the plaque for the Serena properties were received by Mr. Charles Muia, Country Manager for Serena Hotels and General Manager for the Kigali Serena.
Warmest congratulations to the winners, the participants and those who attained a star rating where others failed.
MORE THAN TWO DOZEN HOTELS AWAIT STAR RATING
The Rwanda Development Board Tourism and Conservation, has concluded the first phase of the East Africa wide grading and classifying of hotels, resorts, lodges and other hospitality businesses and today about 30 hotels in Kigali will be awarded their stars at a ceremony held at the Kigali Serena Hotel, itself expecting to reap a full 5 stars of course, arguably being Kigalis finest hotel at present.
The ceremony will also highlight the rationale behind the exercise and tell the story of a country wide roll out to ascertain that visitors to The Land of a Thousand Hills will be assured of quality which will across the East African Community use the same criteria.
Ms. Rica Rwigamba, the Head of Tourism and Conservation within the RDB, has already in advance of the ceremony later today announced that as many as 16 types of establishments would come under the scrutiny of trained assessors before being given the coveted stars, a seal of quality and approval now unfolding across the EAC. Rwanda is second only to Tanzania to commence the exercise in earnest while logistical as well as political issues still need resolving in neighbouring Burundi, Uganda and even Kenya, where the present system of rating will have to give way to the community wide new method, using a jointly developed catalogue of criteria to accomplish one rating system for the entire region.
Miss Rwigamba has quantified the cost of the exercise to this point as approximately 120 million Rwanda Francs, a considerably expense for one of the smaller EAC countries but generally thought well worth it as the country seeks regional leadership through innovation, variety and quality in the tourism and conservation sectors. Well done indeed and advance congratulations to those who will today be confirmed to be on top of their class.
Rwanda News
THE SPIRIT OF CHRISTMAS LASTS ALL YEAR ROUND AT LESPERANCE AN ORPHANAGE WITH A DIFFERENCE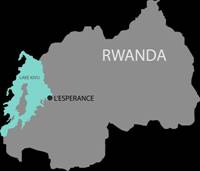 When on the newly created Congo Nile Trail a few weeks ago, which hugs the shores and mountains along Lake Kivu from Kamembe to Gisenyi, a side trip to a unique orphanage, LEsperance in Kigarama captured my attention and imagination to such an extent, that it has not left my mind since then. Over the holiday season I was repeatedly thinking of those children, and their care givers and foster parents, especially as Christmas Eve came calling and when Christmas Day finally dawned. It reminded me of what I had seen there, and how like magically LEsperance was gifted with the spirit of Christmas, seemingly for the entire year. Christmas, after all, is supposed to be a season of sharing, especially with the disadvantages, the less fortunate and those in greater need than oneself, and at LEsperance that spirit was ever present, even in November when I visited, and surely prevails throughout the year.
Set high in the hills above Lake Kivu, this orphanage is unique in many ways, not the least for aiming to become self sufficient in all their aspects of daily needs, although the Rwandan government has thankfully stepped in to absorb school and education fees for the children who found a home in the truest sense at LEsperance.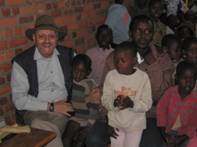 (This little one felt quite cold and was happy to be closely held by the author and given some warmth)
128 children and infants were at LEsperance at the time I visited in November and we, I was part of a media invitational tour of the new Congo Nile Trail just before it was officially launched, were received with such warmth and genuine affection, that there and then I decided that this was a story worth telling in greater detail.
LEsperance is part of a German based NGO, Childrens Aid International, and came to Rwanda in 1995, the year after a gruesome genocide had killed over 800.000 innocent men, women and children, and left tens of thousands of orphans in its wake. However, in the midst of this tragedy of epic proportions, the idea was conceived to bring LEsperance to Rwanda and create a place of refuge, safety and caring love for those little ones who had survived, and yet unbeknown to many of them due to their tender age also had lost their entire families. Initially set up to cater for but 100 children and infants, LEsperance is now the home to 128, some of them still there since they first were welcomed in 1995 as babies and toddlers while others have since then joined. Yet others have completed school, gone to university, graduated with honours and are now old boys and old girls of LEsperance, the ONLY home they have ever known since a cruel fate had robbed them of their families in 1994.
Volunteers from around the world, the United States, the Netherlands and even from Poland are giving their time and effort to work with the children and make their own personal contribution.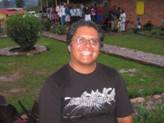 (Victor Monroy, Director of LEsperance at Kigarama
The team at LEsperance is led by self professed dictator Victor Monroy, who presented himself as anything but a dictator but a gifted communicator, able leader and visionary head of the Kigarama orphanage, intent to create a totally self sustained facility able to feed itself, educate the kids and offer them the opportunity to become anything they want to become, anything they want to be as he put it to me when we discussed his work. Given half a chance to talk about LEsperance Victor would launch into both history as well as the future of the orphanage, all at once, buoyed by the chance to get the message out to the world what good has been achieved and how much more could be accomplished given the right support with the right tools, through donations aimed to expand and improve the existing facilities. And going by the impressive list of existing partners, he and his totally committed team of volunteers and staff have made impressions around the world:
Engineers without Borders from the Johnson Space Centre in Texas and from Colorado University
The Manna Energy Foundation, United States
A Better World, Canada
Global Water Challenge, Washington DC
Catholic Relief Services
Birambye International, United States
are just a few major names who have in the past and continue to assist LEsperance at Kigarama to make certain that the children there not just have a chance of a productive future but are equipped to take such chances with both hands.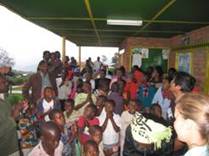 (The children all assembled and greeted us with welcome songs, written and composed by their own choir. The choir also produced a CD with a dozen compositions which can be ordered through Victor Monroy)
Set in over 20 acres of fertile land, LEsperance is growing all their fresh produce themselves, and having planted hundreds of avocado and mango trees are also able to sell to nearby markets, generating sustainable income for the orphanage which can then be used to purchase other items such as sugar, salt, cooking oil, detergents and a range of other goods needed every day to keep the wheels turning. 6 houses are the homes of the children, each one led by a member of staff who is the focal point and mother and father to the kids, someone they can relate to and can confide in.
Why am I writing this story now? Because the holiday season is upon us and some of you may be moved enough by this narrative to visit the websites of the orphanage via www.lesperancerwanda.org, or else www.victormonroytrust.com or www.icatis.org/birambye where more details on this place of Christmas spirit can be found and through which donations and support can be channeled. This time of the year is a time of goodwill to all people in need, a time of charity so do the needful and let the spirit of Christmas remain at LEsperance for the next 366 days 2012 is a leap year after all and well beyond.
Thank you on behalf of everyone at LEsperance!
Mauritius News
VANILLA ISLANDS TO BENEIFT FROM MALEDIVES BLUNDER
A regular source from Mauritius, one of the Vanilla Islands in the African part of the Indian Ocean the others being Seychelles, La Reunion, Madagascar and the Comoros Islands has, albeit reluctantly and on condition of strict confidentiality and anonymity commented on the most recent developments reported from the Maldives, where hardline Islamic opposition groups have forced the government to shut down all Spas in the luxurious beach resorts across the islands.
Personally, I think every country has the right to determine their own internal affairs but this was a short sighted knee jerk reaction. If they are closing down the Spas which are nowadays synonymous with the level of vacation luxuries tourists expect, it will kill jobs, not just in the Spas but for the entire tourism sector. Tourists will feel and think that is only the start, next will be that wine and spirits will be banned or bikinis prohibited at the beaches and the pools of the women be forced to cover their hair with scarves. I expect a swift shift from the Maldives resorts to our resorts in Mauritius, or in the Seychelles once these devastating news begin to circulate amongst travelers and tour operators. Some visitors already booked might even force a free charge change of destination because this is a major negative shift in their destinations reliability and contracted values and facilities. I think the Seychellois have in their hospitality school just introduced courses for Spa management and operations and across the Vanilla Islands Spas now form an important part of guests having a holiday of a lifetime. Let it be known that we are open for business any time and would welcome guests who feel they are being used as a political football in the Maldives. We do not wish bad to our colleagues in the Maldives tourism industry but they need to stand up and get this reversed or else they know they are facing a bad downturn amidst very bad publicity. No one wants to visit a place where radicals of that sort have the say and make decisions of such nature at the blink of an eye.
Other sources from across the Indian Ocean islands were, in view of being the New Years weekend, not available for comment but are thought to harbour similar sentiments; neither could major international resort operators be reached for comment who have properties on the Maldives and who will undoubtedly be affected greatly by this political dictate. The Maldives last year recorded over 850.000 visitors and tourism is THE key industry keeping Maldivians employed, bringing in direct foreign investments and filling the country's coffers with foreign exchange. Watch this space.
Seychelles News
SEYCHELLES ENDS YEAR ON A HIGH NOTE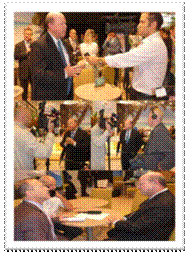 At the end of every year I get swamped with stories, news and bits and bobs from around the entire region, with some notable absentees as usual being my own countrys tourist board, which seemingly still has to learn how to make better use of the new media like eTurboNews, especially considering that exposure there is for FREE while lamenting there is never any money to do something serious.
Our neighbours in Rwanda are really sharp, all credit to the RDB Tourism and Conservation staff, when it comes to seeking exposure, getting the news out and telling the world about their achievements, innovations and successes, and the Kenya Tourist Board and KWS are not far behind that, something I note with satisfaction as there clearly are some out there in Eastern Africa who have mastered the art of doing PR, PR and then some more PR.
Top of the pops however, for the third year running in my estimate, comes the Seychelles, small in size compared to most countries BUT pulling all the right strings and doing all the right things to remain in the global media spotlight. Having made many friends on the archipelago over the years, I get a constant stream of news, details, press releases and updates, not just from the tourist board and their phantastic staff but from hotels, resorts, individuals, airline staff, restaurants and yes, even officials in government, at times on and at times off the record.
Alain St. Ange, pictured above, seems to have mastered the art of cloning himself as he appears almost everywhere tourism and aviation are being discussed, promoted and showcased. Of course, he is not alone in this task of promoting his country abroad. Ably assisted by Elsia Grandcourt, his Deputy CEO at the Seychelles Tourism Board, and a number of dedicated and keenly motivated staff at their offices in Bel Ombre, but also abroad where Tourism Ambassadors support the archipelagos efforts to gain strongholds in market places.
In his probably last major broadcast last night Alain sent me the 2011 Review, and it is worth publishing to show my friends in the wider Eastern Africa and Indian Ocean Islands region, how best to go about promoting, using even adversity to remain in the spotlight.
For 2011 my personal winner is The Seychelles Truly Another World with Rwanda and Kenya taking the runners up places, perhaps an incentive to do better next year for those countries and islands I regularly report about who have not made it to the top of the pops this year. And now, in recognition of STBs supremacy, here is the reproduction of the last of their mailings:
Seychelles Tourism takes great strides and blows in 2011
Courtesy Seychelles daily Nation Newspaper 30 December 2011

At the stroke of midnight tomorrow, Seychelles will clock another visitors arrival record to cap a year which has seen its fair share of highs and lows for tourism.
The official visitor arrival numbers issued every Wednesday without fail by the National Bureau of Statistics have kept the country duly informed on the performance of its tourism industry. This is the barometer used by the Seychelles Tourism Board (STB) as one of its key indicators provided by an independent authority.
As much as the Royal honeymoon of the Duke and Duchess of Cambridge on North Island in May will stay one of the highlights of the year, the announcement of the restructuring of the national airline Air Seychelles in November will leave a bitter taste to 2011.
Events like the Carnaval International de Victoria in March, the Seychelles Ball in September and SUBIOS, The Seychelles Festival of the Sea in November brought positive vibes in the industry, but on the other hand, the freak shark attacks in August at one of the most popular beaches in Seychelles sent shockwaves across the country.
Tourism experts are concerned that the decision to drastically cut back on the services of Air Seychelles would impact negatively on the industry for many months, especially in France and Italy which is the islands main key markets. The loss of direct nonstop flights from Paris, Rome and Milan is set to greatly impact on visitor arrival numbers.
The government announced the measures in November as part of the airlines restructuring and repositioning process to turn Air Seychelles into a regional airline, as it said the country could no longer sustain the operational compounding losses of the state-owned airline.
Singapore was the first service to be cut immediately after the announcement while the pull-out from all long-haul services to Europe takes effect after the New Year. Now, as part of its planned regional operations next year, Air Seychelles will initially be operating only to Mauritius and Johannesburg using a B767-300 aircraft.
Amid concerns that these new measures will impact negatively on visitor arrivals to the islands, especially out of Europe which accounts for 75% of total visitors to Seychelles, the government has entered into talks with a number of international airline companies to see how they can fill the void left by Air Seychelles and ensure continuous services to the islands.
Visitors flying Air Seychelles out of Europe have had the advantage of direct non-stop flights to the islands but there is now concern that if this option is not available anymore, the country might lose business to its competitors which has far better direct nonstop connections.
But the good news so far is that Air Austral has announced it will be offering a non-stop Paris-Seychelles service, with an onward to Reunion from end of March 2012. It will use that same route for its return leg. Blue Panorama airline has also announced its intentions to operate direct flights from Milan and Rome to Seychelles, thus covering the Italian market.
Everyone will remember that only a few months before the Air Seychelles announcement, another event that sent shockwaves through every home in Seychelles was the shark attacks on Praslin. Our ocean is known as being amongst the safest in the world where no predators lure and tourists can swim to their hearts content.
But the deaths of Frenchman Nichol François Xavier Virolle and Englishman Ian Redmond from shark bites triggered understandable concerns among Seychelles overseas trade partners. Tourism operators on Praslin rallied like never before to reassure clients and partners while fishermen took to the sea in a brave attempt to chase the killer shark out of our waters. At the same time, Seychelles launched an aggressive PR campaign to save its safety label and reassure its tourist markets. Precautionary measures were also taken in the high-risk areas and one of those was the installation of exclusion nets.
The tragic events are known to have provoked a few cancellations but overall, Seychelles reputation as one of the safest destinations remains intact. Ironically, the Anse Lazio beach went on to be rated as one of the top 13 beaches in the world by bing travel last week, confirming it remains well-liked by travellers and critics.
For another year, the piracy issue came back as a thorn for the industry in 2011, as the repercussions of continuous attacks at sea (though fewer in our waters), posed a setback for the yachting and boating business as movements and cruises are restricted to the safer zones.
… and the highs
On the brighter side, tourism has remained one of the most vibrant and performing industries of the Seychelles economy for another year. Around 10% more visitors than last year would have travelled to the islands by the time the clock chimes midnight tomorrow and this would be a new record.
There has also been continuous and exciting developments on the product side, with two new big hotels opening — namely Raffles Praslin Resort and Kempinski Seychelles Resort, the latter built on the site of the former Plantation Club.
The Hilton Hotels and Resorts group has opened its second property in Seychelles the Hilton Seychelles Labriz Resort and Spa. The hotel was the former Seychelles Labriz Silhouette Resort on Silhouette Island.
Likewise, there were new openings and extended products on the medium-range and smaller hotels markets made possible by the call for Seychelles to claim back its industry.
In aviation, the arrival of new airlines and increasing business of existing ones is rendering the sector more competitive like never before. Emirates Airlines and Qatar Airways have both increased their services to Seychelles and a new airline Etihad Airways started operations to the islands in November from Abu Dhabi. Ethiopian Airline, which had also announced new flights to Seychelles as from November, postponed its services for next year and indications are that they will start their Addis Ababa-Seychelles service in April.
Transaero Airline from Russia is also set to launch their operation early in 2012 which will link Seychelles to Moscow with a direct flight. This sector is now bound to get more competitive with the arrival of new airlines which will serve the routes previously dominated by Air Seychelles.
An events-based Seychelles
2011 will also be remembered as the year when the Seychellois public filled every nook and cranny of our tiny capital to witness the first ever Carnaval International de Victoria.
This major celebration, which pulled over 20 international floats and a number of international dignitaries to our shores, was deemed a great success and will see a second in March 2012.
It will, however, this time, be organised under the new banner of the Indian Ocean Vanilla Islands where Reunion will join Seychelles as co-organisers of the event. The three-day carnival consists of the opening ceremony in the heart of Victoria on the first day, the carnival procession throughout the streets of the capital on the second day and the family fun day on the third day.
The STB, which has proved its experience at organising and hosting events at this level, will get another new event next year in the like of the Miss Seychelles … Another World beauty pageant.
Promotion of this event has started in earnest this year and the lucky winner is expected to go home with a number of attractive prizes, including the opportunity to represent Seychelles at tourism trade fairs overseas.
The annual tourism gala returned in September as the Seychelles Ball brought together stakeholders from both the private sector and government. It is one of those events where stakeholders get the chance to network and socialise.
Subios The Festival of the Sea was revamped this year and became a truly attractive three-day event for members of the public. It was held in conjunction with the Seychelles Round Table Regatta and the opening ceremony was the first time ever held on a floating barge in the bay of Beau Vallon.
The tourism board also hosted a range of other exciting international events on its yearly calendar such as the Seychelles Regatta in May when famous sailors from all over the world came to race between the islands of Seychelles, the Eco-healing marathon in February and the Tourism Week in September.
It also collaborated with local partners on several national events such as the Feast of the Assumption in August, the Creole Festival in October and the Yuri Bashmet Seychelles Classical Music Tour in December.
It was announced this year that Seychelles will host another international event in 2012 the International Mind Body Spirit Festival in which visitors will enjoy a range of holistic packages of rejuvenation and well-being while competing and discovering the different islands of Seychelles.
Seychelles on the international scene
Seychelles, through the STB, pushed ahead with its PR campaign to increase visibility of the destination in the press and media all over the world, and 2011 has been a very good year for that.
The STB chief executive Alain St Ange was himself invited to address a number of world conferences and share the successes of the local tourism industry.
The country also opened its first PR and News Bureau office in Europe, to act as support for the international press and deal with general queries on the country. The office is based in the United Kingdom.
At the same time, in a bid to target new emerging markets, the STB opened new tourist offices in Abu Dhabi and China and is now covering Russia with a dedicated marketing executive areas which are showing healthy growth in terms of number of tourists visiting Seychelles.
Also for the first time this year, the STB organised its annual marketing meeting jointly with the Reunion tourism office. The marketing teams of both countries collaborate and strategise for the joint promotion of both islands, a move brought about by the cooperation of the Vanilla Islands.
The islands and countries of Indian Ocean have decided to work together in a synergy as the Vanilla Islands and present a new holiday experience in the Indian Ocean for travellers.
The common decision was reached in August 2010 but real cooperation and actions between the islands kick-started during the course of this year.
Other news
Helicopter Seychelles made its return in helicopter services after a year-long internal restructuring and has expressed its intention to be a serious provider, with new larger machines to expand its existing services.
On the occasion of World Tourism Day on September 27, the STB in collaboration with the GOS-UNDP-GEF Programme Coordination Unit launched the new Seychelles Sustainable Tourism Label.
Mr St Ange said, at the launching, it was important for the tourism industry to adopt the new label, to encourage hotels and other tourism establishments to merge the principles of sustainability into their daily operations.
He stressed that every partner should play their part in safeguarding the sustainability of our tourism industry for the future generations.
Seychelles fit for a Royal honeymoon
Like a breath of fresh air in a world of turmoil, Prince William and his new wife Kate jetted to Seychelles in May to spend their honeymoon on the idyllic island of North.
This ended weeks of speculation as to where the newlyweds would honeymoon, with Kenya being the favourite bet as Prince William originally proposed to Kate there.
But the couple chose Seychelles with its sandy beaches, clear waters and secluded hideaways where they said they truly had a holiday of a lifetime.
The trip was publicised all over the world and travel agents in all Seychelles markets and online booking machines reported a sudden surge in queries on Seychelles.
Foreign Affairs Minister Jean-Paul Adam said the people of Seychelles were truly honoured that Prince William and his wife chose to return to Seychelles for this special holiday after their previous vacation in 2007 and we are proud to have been able to offer them a peaceful and private getaway.
KATHY MASON A SEYCHELLOIS TOURISM PIONEER
Every once in a while I come across some outstanding individual who has left her or his mark on the tourism industry of their respective countries, and yesterday my friend Alain St. Ange, himself a success story extraordinaire with the impact he has made on marketing the Seychelles and putting his beloved country into the global spotlight, sent me the story of Kathy Mason. She founded Masons Travel 39 years ago in 1972 with a single boat and when the jet age dawned over the archipelago with the opening of the Mahe International Airport in 1973, she was needless to say at hand to take advantage of a growing stream of visitors to the islands. Clearly, Kathy is now part of the Seychelles tourism history and was involved hands on to write this history with endless determination and a steely will to succeed, at times in the face of serious adversity. La Tribune of France has just dedicated a feature on her career and I hasten to copy this here, as a tribute to a Seychellois woman who knew what she wanted and knew how to get it: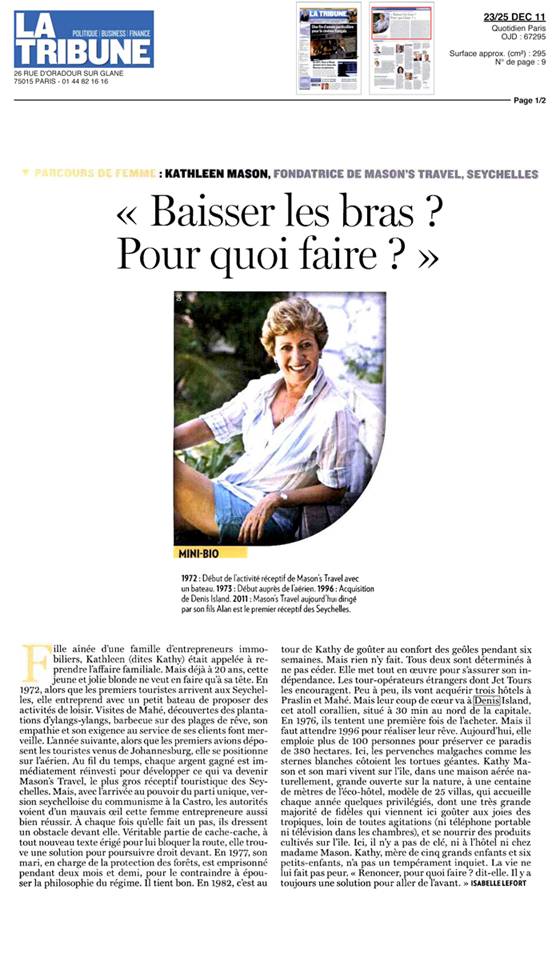 AIR SEYCHELLES THE DOWNSIDE OF CLOSING EUROPEAN ROUTES SO SOON
Still in the holiday mood and yet to celebrate the best ever annual arrivals record to the Seychelles come midnight on the 31st of December this year, the more sober of the archipelagos tourism stakeholders are nevertheless beginning to see the impact of Air Seychelles decision to prematurely end their remaining flights from Paris to Mahe already on the 10th of January. Initially to last till the end of March, able to capture the Easter season, the route closure has thrown the plans of many individual travelers to come to the Seychelles in early 2012 into disarray. Not everyone is quite aware of what is going to happen when Air Seychelles operates the last flight from Paris to Mahe. Some people are worried how they will get back home if they fly out in the first week of January and have asked what the arrangements are and which airline will uplift them home, if it costs them more money or if their expected fare for a return trip will be honoured. Tour operators working with Air Seychelles, or with Air France for that matter with which HM pooled its operation on a code share basis, have reportedly been told of other arrangements as Etihad appears to be willing to absorb such traffic. The same source then went on to lament: still not everyone wants to fly on a Gulf airline, after all they chose initially to fly with Air Seychelles for a reason. But the question of transferring loyalties of passengers and business partners is only one piece of the picture. We are even more concerned about Air Seychelles closing shop for the loss of marketing impact. Our national airline was always present at trade shows, supported STBs efforts in many ways and spent a lot of money marketing their flights, and at the same time marketing holidays to the Seychelles of course. Will the Gulf airlines step in with the same attitude, the same commitment and the same resources to continue advertising us here when they connect to so many destinations from Paris via their hubs? Air Seychelles exclusively marketed our islands, but what about others? Will government give STB more funds to step into the gap now left by Air Seychelles?
True enough is the present outlook for the January to March period somewhat uncertain, but it can be expected that the Seychelles Tourism Board will pull out all stops to make sure promotions and marketing not just continues but is stepped up to bridge the time gap between the 10th of January, when Air Seychelles will operate their last flight from Paris and until the end of March, when Air Austral is expected to commence twice a week flights from the French capital via Mahe to their final destination La Reunion. Those however are much fewer than the previous HM flights, leaving doubts just how successful that operation can be in the end with the limited choices of days of travel and in the face of the Gulf carriers offering daily departures.
A regular source from within STB had this to add on condition of not being named: We are going to work extra hard on the European markets affected by the closure of Air Seychelles routes to Paris, London, Milan and Rome. There we will work hand in hand with Etihad, Qatar and Emirates to promote their flights to our islands. We are somehow confident that the travel agents will accept what has happened and transfer their business to the Seychelles to those airlines. We have very good relations with all three of them and they have assured us officially that they will also go out of their way to accommodate traffic at very competitive fares. By Easter 2012 Air Austral is supposed to bring two nonstop flights a week adding more seats again. We are all very sad about what is happening at Air Seychelles because we worked as partners for so many years. But that decision is taken and we need to now look ahead and try and make 2012 another record year and not be distracted by the situation with our national airline. There may be disagreements over methods and different views how to achieve that goal but we are all in the end working together to make a success for tourism in Seychelles. We do not believe that we will see a big setback and whenever we see variances in the arrival patterns, we will immediately react. We have tourism ambassadors in all key market places to give us market information and we know we can count on our friends in the media to help, so overall we are confident.
Other sources on the island do not appear to entirely share such confidence, pointing at other factors which affect their business and their bottom lines, like rising electricity tariffs, the imminent increase in VAT by 3 percent and broadly rising prices as a result of higher fuel and delivery costs of landed goods. One thing though everyone shares on the Seychelles, which is the passion for their country regardless of any difference in opinion how best to overcome the challenges of the Air Seychelles restructuring.
We will step up our Affordable Seychelles programmes on the African mainland and overseas and at the same time also push the top end market message of Seychelles, Another World so that we can capture difference market niches and consumer brackets. The second edition of the Carnaval International de Victoria is gathering momentum too and there Emirates is our main partner and festival airline said yet another source close to STB, also oozing confidence that nothing at all is lost and much in fact to be gained in 2012. For now, as 2011, the Seychelles tourism industrys best year ever, is drawing to a close, it is BEST WISHES FOR A HAPPY AND SUCCESSFUL YEAR 2012 to everyone on the archipelago from this devoted and dedicated Friend of Seychelles Press.
ZIL AIR AND MAIA LUXURY RESORT FLY IN SANTA CLAUS
In an extraordinary spirit of Christmas did the MAIA Luxury Resort and Zil Air team up with the Rotary Club of Victoria to fly Santa Claus to over 40 children of the Presidents Village, assembled near the MAIA helipad. Corporate Seychelles has for long made special efforts, and been quite creative in the past, when it came to giving orphans and the disadvantaged in society the spirit of Christmas but by any standards, flying in Santa Claus with presents and all was surely the icing on the cake.
And cake too was distributed to all the kids, after they each got their present from Santa, after he emerged from the helicopter after first circling overhead and waving at the assembled children and their minders. That giant Christmas cake was baked by the MAIAs pastry chefs and proved to be a winner with everyone. The absolute highlight though must have been the ride in the sky when those kids willing to go on board the helicopter had the opportunity to fly a round or two over the helipad, something they will surely never forget, first Santa dropping in from the skies and then they themselves having a flight too.
Well done to the MAIA, Zil Air and the Seychelles Rotary Club for their generosity to make this dream become a reality.
AND in 2012 just as it was in previous years, every edition is ending with some interesting material from The Livingstone Weekly, produced week in and week out by Gill Staden. Enjoy!

ZAMBIA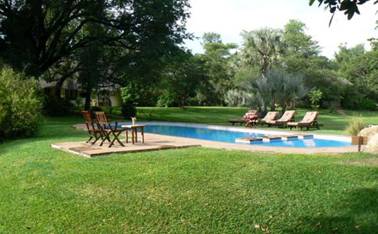 Waterberry Lodge

Before Christmas I went to have a walk around Waterberry Lodge. I hadnt been there for ages and thought that a cup of coffee with Gail and a wander would be a good afternoon out of town.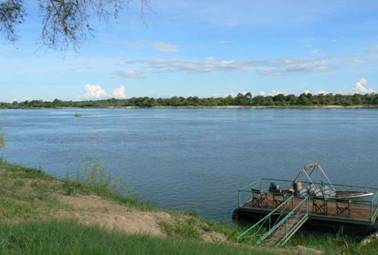 The lodge was busy; Gail saying that they are usually pretty full and that they seem to have pitched their marketing perfectly. It really is no surprise that the lodge is popular. The grounds are immaculate, the river views superb and, if the coffee (permanently on tap) was anything to go by, the food would be good too.
The lodge lies on the Zambezi River opposite the Zambezi National Park in Zimbabwe. It is an idyllic spot, with the night noises of hyena and lion at night. The river, of course, attracts all the birdlife which can be watched from a deck chair on the lawns. The thick bush surrounding the lodge is also home to many bushbuck.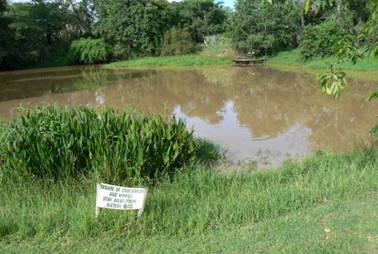 By the side of the lodge is a dam, another attraction for birdlife. The dam is a safe spot for people to fish it is full of barbel, bream and other fish. But guests have to fish from the jetty there are crocs there too.
Waterberry lodge welcomes Livingstonians to come out for a drink or a meal in their dining room. So, if you are looking for a Sunday afternoon out of town, try it.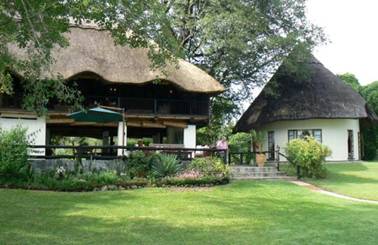 If you remember some weeks ago I wrote about four elephants which used to wander around this area. Gail told me that they were regular visitors to the lodge. The first occasion they came, they came uninvited by knocking down the electric fence. Having decided that the elephants meant no harm they were probably curious and wanted to eat from the trees the management decided to invite them in the next time they arrived. So, when the security guard at the gate saw them nearby, he opened the gate. The elephants entered the grounds, to the great excitement of the guests. One of the management accompanied the elephants as they rummaged through the bush and ate from the trees Gail saying that she was always telling them not to knock down her trees. They seemed to understand. After a while the elephants would leave only to return the next day for a visit.
Sadly two of the elephants were poached in November, I think. No-one will tell who perpetrated the killings, not even ZAWA will give a clue. The result was that the two remaining elephants left the area, not to be seen there again. Fortunately Gail said she saw them in the Game Park a few weeks later and was pleased that they, at least, were safe.

Lusaka National Park
In TLW18Dec11 I wrote:
The Lusaka National Park will soon be open according to Kingsley Namangala, Business Development officer for ZAWA. The park is home to white rhino, sable, eland, black lechwe, bushbuck, impala and zebra.
I had an email from a Lusaka-ite who said that the report is far from the truth. The fact is that the park has no infrastructure; many of the animals are kept in bad conditions, some in bomas where they have been for ages. The environment is also degraded and that a tree-planting exercise largely failed.
So, if you are thinking of taking a visit to the new park, I would advise against it

Good publicity for Luangwa
In two British newspapers the Telegraph and the Financial Times – Luangwa Valley was chosen as one of the best places to visit for 2012.
From the Telegraph (out of 20 chosen destinations):
Zambia's national parks have a fraction of the visitor traffic of the more popular East African safari areas. Best for game viewing is the lovely South Luangwa National Park, where many guides are trained to lead small groups on walking safaris an exciting way to see both game and landscape.

And from the Financial Times (chosen out of 8 destinations)
Visiting Zambia is a chance to experience sheer wilderness. The Luangwa valley is known as the home of the walking safari and offers the chance to see wildlife without the clusters of tourist minibuses found in some of the more popular African safari parks. With a great guide, you get a lesson in the African bush going from major game down to the dung beetle.

UNWTO Meeting

Amos Malupenga, PS for Information, with a delegation, visited Harare to have a meeting with their Zimbabwean counterparts to discuss plans for the UNWTO meeting in 2013.
The two delegations exchanged information on the preparations and discussed a draft memorandum.
Amos Malupenga stated that Zambia has a memorandum of commitment for the UNWTO Meeting awaiting Cabinet endorsement. He also said that US$1.2million had been allocated in the 2012 budget for preparations.
Meanwhile Felix Chaila, Zambia Tourist Board Managing Director, stated that the cost of accommodation in Livingstone is too high. He thinks that if more accommodation is created, the cost will go down. He hoped that investors would increase the number of rooms available in Livingstone, especially as it would be required during the UNWTO meeting.
Also commenting on the UNWTO meeting he said the ZTB should also market Zambias other attractions like Luangwa Valley and not just concentrate on the Victoria Falls.
Gill Comment: Assuming that this report is correct, I really think the government should do some research to find out why accommodation in Livingstone is high. There is always the assumption in these reports that hotel/lodge/guesthouse owners are making too much profit. The fact of the matter is that accommodation owners are fully aware of their competition in Victoria Falls Town, Kasane and Katima Mulilo; they would love to reduce their prices so that they could be more competitive. It is however impossible because of the cost of doing business in Zambia.
A second comment is about ZTB marketing the rest of Zambia during the run-up to the UNWTO. During Livingstone Centenary, ZTB (or ZNTB as it was then) completely high-jacked the event by launching a Visit Zambia campaign which concentrated its efforts (and finances) mostly in Lusaka. Our Centenary passed without comment in the worldwide press. Only a few private tour operators managed, against all odds, to bring some attention to Livingstone during this time.
The UNWTO in 2013 is a time when all of Zambias resources should be committed to Livingstone. Livingstone, as the Tourist Capital of Zambia, should be the hub of tourism in Zambia. It needs to have its infrastructure improved and the government has to look at why the tourism industry is failing here … it is not from want of trying by the operators … Until Livingstone can become a success story, there is absolutely no point to expect tourism to work anywhere else in the country.

Nsumbu National Park
From http://www.africareport.com/
Investors needed to develop 2 large holiday lodges next to Lake Tanganyika

The project entails the construction of 2 holiday lodges situated alongside Lake Tanganyika in Zambias Nsumbu National Park. The 24 room lodges will provide a central tourist base for motor boat game viewing on the lake, game drives in the park, accommodation and meals.
Details of Opportunity:
Two lodges are proposed for construction in the Nsumbu National Park along the shorelines of Lake Tanganyika in the Northern Province of Zambia, the longest and deepest lake in Zambia and the second in Africa. The sites provide beautiful scenery of animal life and a clear sunset view. The 24 room proposed lodges are intended to provide a central base of exploration for motor boat game viewing on Lake Tanganyika and game drives in Nsumbu National Park. In addition, they will be fully equipped to provide accommodation and meals for visiting tourists. Investors are needed to construct the lodges and surrounding amenities.
Estimated Cost: US$1.1 million

Kariba Dam Gate to Open
According to report, Kariba Dam will have one gate opened on January 3. Communities downstream of the dam should be aware that the river will rise and should take the necessary precautions.


High water for Rafting

Whitewater rafting has changed to its High Water start from rapid 7b due to the rising water in the river.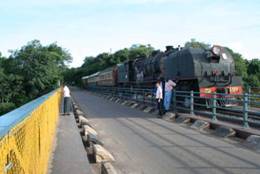 Victoria Falls Steam Train

The steam train in Victoria Falls has been completely refurbished. Sunset bridge runs and other trips will now be available.
Contact: reservations@steamtraincompany.com, Tel: 01342912, Mobile: 0779428499