AVIATION, TOURISM AND CONSERVATION NEWS from Eastern Africa and the Indian Ocean islands.
A weekly roundup of breaking news, reports, travel stories and opinions by Prof. Dr. Wolfgang H. Thome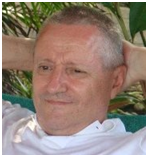 You can get your daily news updates instantly via Twitter by following @whthome or join me on www.facebook.com/WolfgangHThome where the articles also 'cross load'.
Read the daily postings on my blog via www.wolfganghthome.wordpress.com which you can also 'follow' to get immediate notification when a new article is posted. Many of my articles are also published via www.eturbonews.com/africa with added news from the African continent and the world of tourism, aviation and travel at large.
Fourth edition April 2013
Uganda News
UGANDA SIGNS UP FOR FIRST GEOTHERMAL POWER PLANT

Uganda's Ministry of Energy has signed a power purchase agreement with American company AAE Systems, pre-requisite to entering the construction phase. PPA's were one of the lender's key requirements to avail finance for the new 150 MW geothermal power plant, which according to local media reports is due to go on line within 24 months.
With the next power deficit already creeping up on the horizon, a scenario business association representatives have expressed concerns to government in no uncertain terms, the introduction of this 'green technology' will go a long way to add electricity at more affordable prices, compared to the hugely expensive thermal power plants using diesel of heavy fuel oil.
The plant will be constructed at Katwe, a location in Kasese District and just outside the Queen Elizabeth National Park, where reportedly tests have confirmed easy access to subterranean heat sources.
In Kenya geothermal energy has long been exploited and the present power plant near Mt. Longonot is undergoing substantial expansion while additional new geothermal plants are under construction near Nakuru.
The notorious loadshedding by the monopolist national electricity distributor UMEME has reduced after the commissioning last year of the Bujagali hydro electric power plant on the upper Nile, although regular power outages are attributed not just to a rotten distribution network but, besides increasing power theft as a result of extremely high tariffs, also to the newly added capacity already being absorbed at record rates.
The overdue start of construction of the 600+ MW Karuma Falls hydro electric plant has repeatedly been delayed as a result of allegations over corrupt practices in the selection of contractors, which brought the matter before the Ugandan courts and no end in sight of the wrangles. For that reason is the news welcome that Uganda is not only going for 'green technology' – geothermal power is renewable and sustainable – but also for the fact that a further 150 MW may become available before wide spread loadshedding would once more disrupt manufacturing industries as well as domestic life.
Only last month did similar news break from Rwanda, where some 25 million US Dollars were set aside for initial test drilling, leading to early geothermal power production, a clear sign that at last East Africa's government have started to appreciate the potential of renewable energy sources from underground.
KAMPALA SERENA TO HOST KEY TRAINING INITIATIVE

The Kampala Serena Hotel will be East Africa's leading hospitality group's second property to host a new training initiative, first rolled out at the Polana Serena in Mozambique, where it was termed a huge success.
Serena Hotels and DEG, a German government owned investment development agency, have partnered to work with at least 120 young trainees over the coming two years, introducing them to the top level of hospitality as is available in Eastern Africa.
Under the partnership agreement, Serena Hotels has so far successfully implemented the initiative in Mozambique's Polana Serena Hotel, and will this coming Monday, 22nd April, roll out a similar initiative in Uganda's Kampala Serena Hotel before going into Rwanda for a similar exercise. Through Serena's participation, the staff is set to gain valuable skills in hospitality, written and spoken French while four hospitality colleges will each nominate four students quarterly to undertake the program in internships. During the three month period the students will not only receive added skills training in hospitality, but also be covered against injuries while at work, courtesy of Kampala Serena Hotel.
The project will be implemented in three phases with phase one involving design and implementation of training programs for the different interns from the hospitality institutions. Phase two of the project will involve the evaluation and consolidation of training structures, while the third phase which is also in agreement with the overall project object will see to the improvement of vocational training in the gastronomical sector.
The trainings will be conducted by Lets Sell Lobster, a South African firm specializing in training staff of Africa's finest Hotels, Resorts, Safari Lodges and Restaurants. The company's business involves inspiring and empowering staff, from junior to senior levels, in service areas including food, wine, housekeeping and reception, while providing a holistic approach to the art of 5 Star services.
Through the use of various training instruments, Lets Sell Lobster will additionally employ the use of e- learning platforms, conduct a general training program with theoretical and practical evaluations and train select supervisors in its "train-the-trainer" program who will in the end get opportunities for intensive exposure training in other 5 Star hotels. Serena Hotels, together with other institutional partners in Mozambique, Rwanda and Uganda, will support the project's vocational/Internship training structures to ensure the full realization of it objectives and develop the corresponding capacity of institutions in East Africa. What Serena Hotels hope to achieve from this project is to open the world of hospitality training to as many students as possible, and it is expected that by the end of the program, at least 120 students will have benefited from this project.
Mahmoud JanMohamed, the CEO and Managing Director of Serena Hotels, was quoted to have said ahead of the Kampala launch: 'Serena Hotels places great importance on human resource development and the equitable and fair treatment of its employees, and that as a growing employer of young people in East Africa and Mozambique, it will seek to realize its Corporate Social Responsibility Mission through the creation of training, internships and employment opportunities that will improve the professional lives of its members of staff and the youth in hospitality institutions.It is our hope that this framework will become a model for other industries that will unlock a new set of resources and expertise in Africa's youth'.
As usual Serena is setting standards and trends instead of following others, one reason for their unrivalled level of hospitality services across the region. Watch this space for an update after the programme launch next Monday.
Kenya News
TATA'S TAJ HOTELS SEEK OPPORTUNITIES IN KENYA

Many in East Africa will associate TATA with trucks, or the conservation fraternity with the company's past association with the hugely controversial soda ash extraction plant at Lake Natron. In Kenya TATA is represented through several ventures, including a consultancy firm, but was most recently in the press for taking over the Landrover / Jaguar franchise from embattled CMC. Few however would know that the Indian conglomerate also has a hotel division, Taj Hotels which owns and operates luxury hotels all over the world after dominating the Indian market for decades alongside rivals Oberoi.
Information has been availed that the company is now seeking to enter the Kenyan market with startup properties in Nairobi and at the Kenya coast, probably as a springboard to expand thereafter into the wider region and perhaps even the safari market. Already present in Africa since 2010 when they opened a hotel in Cape Town / South Africa, this was followed by the more recent opening of a luxury resort in Marrakech / Morocco.
The company appears keen to widen their presence in Africa, where other TATA companies already do booming business, and use established links in local markets like Kenya to gain a foothold in the hospitality sector too.
All over East Africa are global hospitality giants now seeking a presence, last year in Dar es Salaam when Hyatt entered the market while in Kigali later this year East Africa's first Marriott Hotel will open its doors. But it is in Kenya where most of the global players are now making a presence felt, with the imminent opening of the new Villa Rosa Nairobi Kempinski setting the stage for Radisson Blue following soon afterwards, as will Dusit Hotels and a number of others.
The peaceful political transition in Kenya, inspite of the ongoing lamentations of the opposition, has set the stage for the stability needed to spur economic growth and investments and the African Hotel Investment Conference at the InterContinental Hotel in Nairobi, the second time taking place in Kenya's capital after a very successful 2012 event, will undoubtedly underscore the sentiments expressed here, that East Africa, but Kenya in particular, will be 'boom town' for hospitality businesses as the exploration of oil and gas, alongside mining, infrastructure projects and of course tourism propel the country forward.
AFRICAN DEVELOPMENT BANK APPROVES LOAN FOR VOI – ARUSHA HIGHWAY
A loan package worth over 232 million US Dollars has been approved by the African Development Bank to help finance the much awaited construction of a new highway, connecting the Kenyan town of Voi – located 100 miles along the Mombasa to Nairobi highway – via the border town of Taveta with Arusha.
The two governments will add a further 28 million US Dollars to the project, which is expected to be completed by late 2018. With the financing now in place tenders are expected to be published in due course paving the way for the selection of contractors and commencement of construction later this year. Main beneficiaries will be trade between Tanzania and Kenya but even more so tourism, as the new highway will open up a number of national parks and private game reserves in both countries, giving tourists an opportunity to discover the region by road.
With the common tourist Visa expected to come into force by next year, visitors for instance flying into Mombasa can then do extended road itineraries, exploring Tsavo East and Tsavo West, the Taita Hills Game Reserve and the sites of 'Battlefield East Africa' in the wider Taita – Taveta area, while on the Tanzanian side the Pare Mountains and Mkomanzi National Park, which adjoins sections of the Tsavo National Park of Kenya are within easy reach as are the Kilimanjaro and Arusha national parks. Two international airlines serve both Kilimanjaro International and Mombasa, i.e. Turkish Airlines and Ethiopian Airlines, allowing travelers with 'open jaw tickets' to fly into one of the two airports and depart from the other without having the backtrack the same route again.
The new highway is part of a new wave of 21st century infrastructure projects in Eastern Africa, aimed to create vital road and railway links to permit intensified local and regional trade and open up the entire East Africa to tourism, a key economic activity in all the five member states.
MOBILE MONEY SET TO RIVAL BANK CARDS IN KENYA

Kenya's leading mobile telecommunications company SafariCom has earlier this week thrown the gauntlet to the traditional plastic money companies when it launched a new initiative, which will allow the use of M-Pesa, aka mobile money, to pay for restaurant bills. A source in Nairobi sent the details that SafariCom was partnering with the Eat Out Kenya Guide, an online service for bookings and the most uptodate guide for restaurants in Nairobi, Mombasa and other towns across the country.
The non cash payment market in Kenya, arguably the most advanced in the entire East African region, is considered hugely lucrative, one reason international card companies have opened offices in Nairobi, and the introduction of payment by mobile money will be ringing the alarm bells in the executive suites of the plastic money operators and the banks working with them.
The expected cost of the transaction, 1.5 percent of the billing value as opposed to in average twice as high charges for conventional plastic money will make the use of mobile money attractive to participating vendors, as it lowers their cost of doing business.
M-Pesa has in recent years become a money transaction force in its own right and is now used in Kenya, and in similar fashion across the region, to pay among other things electricity or water bills, school fees and even taxes, and relevant to tourism for airline tickets. It is expected that payment for fuel, or even groceries, will be the next barrier to be broken, again substituting plastic money or cash with money on the phone.
SafariCom has previously stated that they transact about 2 billion Kenya Shillings of monetary transactions a day, while the Central Bank of Kenya is on record that over 9 million debit and credit cards are in circulation in Kenya, again leading in the region.
Point of Sales technology has also improved in the meantime with mobile phones being able to 'read and be read', allowing for ease of transaction as the technology takes root and more and more vendors come on board.
Plastic money operators and conventional bank cards have in recent times seen increased fraud, compelling banks and card operators to convert to chip technology and phase out magnetic strip technology still commonly in use. Foreign tourists are often warned to be careful with the use of their credit cards on ATM's and in shops and restaurants, as credit / debit card fraud has taken root even in East Africa now but the availability of M-Pesa may now even attract 'temporary users' like tourists on shorter or longer holidays.
Kenya's march into the mobile age is clearly relentless and with SafariCom's latest initiative remains on the cutting edge. Well done.
Tanzania News
JULIUS NYERERE INTERNATIONAL AIRPORT TO GET NEW TERMINAL

The Tanzania Airport Authority yesterday put pen to paper to sign a contract with the Royal BAM Group of Holland's BAM International, to commence construction of Terminal Three at the Julius Nyerere International Airport in Dar es Salaam.
The airport's original capacity was tailored to handle some 1.2 million passenger per year but the current use is nearly twice of that number, i.e. over 2 million passengers in 2012. The new Terminal Three phase one will according to reports from a regular aviation source in Dar es Salaam push the airport's capacity to around 3.5 million passengers, before the planned phase two will be adding further capacity of 2.5 million for an overall annual passenger movement of 6 million. BAM International has previously carried out the work for the renovations at the existing Terminal Two, which will upon completion of the new terminal be used entirely for domestic flights.
The Tanzanian government has in recent years invested heavily in the modernization and refurbishment of existing primary and secondary airports and is currently engaged in a series of construction projects for smaller airports, with the construction of Bukoba airport's new facilities due to be completed next month (see earlier report on this via https://atcnews.org/2013/04/12/bukoba-airport-set-for-finishing-touches-of-modernization-programme/). Previously were major works completed at Arusha Municipal Airport, Songwe/Mbeya as well as at Mtwara, all in line with the national and East African aviation development plans to enhance relevant infrastructure across the country. The Netherlands have also assisted in the financing of the ongoing works at Kilimanjaro International Airport, where similar to the contract now signed for Dar es Salaam major expansion and upgrading is underway.
Present for the signing of the contract was Tanzania's Transport Minister Dr. Harrison Mwakyembe and representatives of the Dutch Embassy. KLM, the Dutch national airline, is flying daily from Amsterdam via Kilimanjaro to Dar es Salaam.
FASTJET SUSPENDS ROUTES AS REALITY HITS HOME

The question is making the round in Tanzania's aviation circles if FastJet has bitten off more than it can chew, when news broke that the airline has suspended flights from Kilimanjaro to Mwanza and from Kilimanjaro to Zanzibar. The Zanzibar flights were only launched recently, with full mouthed statements as seems customary for the upstart and the suspension is now a huge embarrassment to the airline's management and owners.
The following mail was availed, which was apparently sent out by the airline in addition to which flights on these sector beyond the 17th April no longer appear on the company website when attempting to book:
Dear Travel Partner,
Please be advised, we have suspended the following flights.
Kilimanjaro to Mwanza flight FN 141/142
Kilimanjaro to Zanzibar flight FN 131/132
Flights will be suspended from 18th April to 30th June.
Passengers will be fully refunded at our offices. Please make
sure, if any of your staff is collecting refund of passengers
behalf, he/she should have ID and the clients ticket
Also Flight FN 155/156 Dar – Kilimanjaro – DAR has been
cancelled effective 18th April.
Passengers will be relocated to the earlier flights from Dar
to Kilimanjaro flight FN 151 and in the later flight from
Kilimanjaro to Dar flight FN 154.
We apologize for the inconveniences caused and thanks
for your support.
Yours Sincerely
Fastjet
Management
Aviation observers attribute the suspension of these flights to the airline's over optimistic market assessments but also to a very likely market reaction to the way the carrier continues to advertise its services by mentioning only the actual fare but failing to display the full cost of a ticket, which when taxes and fees are added – including baggage fees on check in which continue to surprise travelers – end up in a cost far greater to the passengers than the adverts suggest.
Other airlines, like Precision Air and Air Tanzania in turn have been praised for freely and frankly advertising the actual cost a passenger has to pay when flying with them to the same destinations FastJet has been serving, as well as to other parts of the country where FastJet cannot fly with their Airbus aircraft, making the upstart stand out like a sore thumb as the ethics and morals of such advertising practices continue to raise eyebrows.
No doubt will howls of outrage come again from the usual suspects, sycophants and mouthpieces, paid or not paid, blaming the messenger rather than addressing the fundamental issues which have plagued the airline since the erstwhile partnership with Fly540 ended in angry exchanges, a flood of rash statements and courtcases in the UK and in East Africa. The negative publicity generated by the breakdown of the union has dented the whiter than thou attitude shown by senior executives of the airline and left the image of invincibility, peddled by them, in tatters, made worse now by having to suspend flights launched only weeks ago amid great fanfare.
There is also growing speculation that the airline is bleeding money as a result of massive overheads caused by the employment of a larger number of expatriates than is usually the case with airlines in Tanzania. The cost for their aircraft too are piling up as they are clearly underutilized and apparently fail to fly the projected hours needed to make financial ends meet.
Meanwhile in Kenya, which was the initial target for FastJet as a far more lucrative market for a start up airline than Tanzania which according to a reliable source was a distant second choice, have aviation observers noted that not much progress seems to have been made by FastJet to actually commence flights from Nairobi to domestic destinations like Mombasa, Kisumu, Malindi and Eldoret. This allows in particular national airline Kenya Airways to continue strengthening their domestic market position by creating customer loyalty with all the benefits their frequent flyer programme 'Flying Blue' is offering their faithful customers. Only two weeks ago was it in fact reported here that KQ was adding extra flights to Kisumu, making a market entry by FastJet in Kenya, as and whenever that might happen, even more difficult.
Watch this space for breaking and regular aviation news from East Africa's vibrant airline scene.
FRANKFURT ZOO TO BOOST SECURITY IN SERENGETI

Information was received from a regular conservation source in Arusha that the Frankfurt Zoological Society, one of Tanzania National Park's staunchest supporters over the past decades, has set aside fresh funding to boost in particular anti poaching capabilities in the Serengeti National Park.
It was this park which over half a century ago caught the eye of Prof. Bernhard Grzimek who went on to become its global 'brand ambassador' even though such 'titles' were unheard of back then.
In his books and documentaries he immortalized the Serengeti under the title 'Serengeti Shall Not Die', which earned him the friendship of Tanzania's founder president and father of the nation Mwalimu Julius Nyerere at the time and established a cooperation between the FZS and Tanzania, lasting until today. It also made the Serengeti one of the best known ecosystems and national parks around the world and has ever since been at the heart of promoting tourism to the country.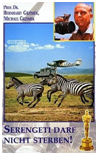 Tens of millions of US Dollars have since the late 1950's been raised by and through FZS' efforts and gone into material support for the park, the latest being the funding for a control room from where anti poaching efforts will in the future be coordinated. According to the report FZS was honoured last week by Germany's development bank KfW, which awarded the Frankfurt Zoological Society 50.000 Euros for their outstanding conservation work, and FZS in turn dedicated these funds to assist TANAPA in setting up a security centre at the park headquarters near Seronera. The new control room will coordinate anti poaching operations on the ground and from the air, and the source indicated that TANAPA, like their colleagues in Kenya, are now also considering the use of unmanned airborne devices, aka drones, to keep an eye in the sky at all times and assist in swift reactions when poachers are detected.
In the past has FZS regularly donated communication equipment and vehicles dedicated to facilitate the movement of rangers across the park, has helped in constructing park gates, administrative buildings, quarters for staff, roads and bridges, has helped to train staff and a range of other measures, aimed to keep the management of the Serengeti National Park up to date with technology and management methods, beyond the financial assistance through grants by the Tanzanian government, and the income from park entrance fees. The Frankfurt Zoological Society has however also not minced words when coming to the defense of the park, speaking out against plans to construct a highway across the migration routes of the wildebeest and zebras, as a result of which the German government has offered to carry out a detailed study for a highway around the Southern edges of the park rather than have a major road run right through the park as hapless officials had tried to do before being stopped by the global conservation fraternity. A case for a permanent injunction against such plans is currently pending against the Tanzanian government before the East Africa Court of Justice. Regardless of such opposition though has the FZS continued to support park operations and met the many needs regular funding was not able to accomplish. Well done FZS, and let us not forget, Serengeti Shall Not Die.
Rwanda News
RWANDA'S WDA PLANS JOINT VENTURE WITH SWISS BASED LES ROCHES ISHM
A regular source from Kigali has sent information that Rwanda's Workplace Development Authority has apparently entered into an agreement with Swiss based Les Roches International School of Hotel Management, one of the world's best reputed hospitality training institutions, to create a training facility, and an attached application hotel, in Kigali. Jerome Gasana, Director General of the WDA, reportedly last week told the media in Kigali that they were planning to establish a campus of Les Roches in Kigali, where Rwandan hospitality students could get top quality education before joining the workforce.
According to the source the project cost was given at around 20 million US Dollars, which would include a 60+ bedroom application hotel attached to the campus, though it was not made clear if both partners would share the financial burden of if Les Roches would only come on board to operate the facility, which would extend their presence to Africa for the first time. The project implementation was given as 24 months, once all permits and licenses have been secured, which would put a potential opening of the hotel school into the mid to late 2015 timeframe.
Hospitality training has been prioritized by Rwanda and the Rwanda Development Board's Tourism and Conservation Department has over the past two years undertaken a series of initiatives to train hospitality staff and support programmes aimed to improving service quality in the tourism and hospitality sector.
A number of regional tertiary training institutions have in the past scouted Rwanda with the view of opening either a campus or else recruiting Rwandan students for their institutions, a sign that the fast growth of the tourism industry in Rwanda is being backed up by measures to train young Rwandans in the field before starting their careers in the workplace. The opening later this year of the region's first Marriott Hotel in Kigali has also seen a number of staff taken to sister hotels of the group in the Gulf region, where they are trained to become the backbone of personnel.
Tourism, besides agriculture and increasingly mining, is one of Rwanda's key economic activities and has over the past years recorded annual double digit growth, providing foreign investment opportunities, earning the country foreign exchange, opening job opportunities and improving the image of the country abroad through excellent visitor experience. Watch this space for regular and breaking news from East Africa's hospitality and tourism industry.
REMA GETS UN RECOGNITION FOR FOREST PROTECTION
(REMA file picture)
The Director General of the Rwanda Environmental Management Authority, Dr. Rose Mukankomeje, was over the weekend honoured by the United Nations Forum on Forests, which was held in the Turkish commercial capital of Istanbul. Dr. Rose captured the key 'Forest Heroes' Award for Africa, in recognition for the work of REMA vis a vis forest protection and implementation of the country's visionary forestry policy, which foresees, and is actually on course to accomplish it, to restore 30 percent forest cover across the Land of a Thousand Hills by 2020.
Almost all UN member countries were represented at the forum in Turkey, which dealt with global issues such as forest degradation, loss of forests and policies to restore them, no doubt taking one or more leaves from how Rwanda is doing things here in Eastern Africa. Rwanda was selected from among the 68 countries which has submitted documentation vis a vis the awards.
A statement published by the UN about the award reads in part: 'Rose Mukankomeje has devoted her life to the protection and restoration of Rwandan forests. As her nation emerged from crisis, and in the face of great personal adversity, Rose took the initiative to bring Rwandans together to protect their natural resources from over exploitation and environmental degradation'.
Rwanda had in 2011 won global recognition for her groundbreaking forestry policies when the World Future Council selected the country and made the award at the UN Headquarters in New York. This was followed last year by a global award from UNEP, which recognized the contributions the forest conservation in Rwanda makes towards the protection of the crucially important ozone layer.
Congratulations to Rwanda, to REMA and last but not least to Dr. Rose for her committed work and leadership in keeping the country's forests safe.
Ethiopia News
ETHIOPIAN TO ADD MANILA VIA HONG KONG

Ethiopian Airlines will from the 18th of June commence flights to Manila, the capital of the Philippines, using, according to information available right now, a B767-300ER aircraft. The destination is due to be served three times a week and flights will route via Hong Kong, which the airline serves daily via Bangkok.
It was meanwhile also learned that Ethiopian, Africa's first airline to fly the B787 Dreamliner, is standing by awaiting clearance of the aircraft by the American FAA to resume flights, subject to anticipated modifications in the battery and power set up. Boeing has been working on finding a lasting solution for this problem which grounded the global fleet of B787's already delivered and in service, and AD's, short for Airworthiness Directive, are expected to be issued by the FAA when lifting the grounding order for the world's most revolutionary new passenger jet.
The grounding of the B787's has delayed the start up of a number of destinations for Ethiopian, where the airline had planned to use their current B767-300ER aircraft, which however for the time being have to be deployed on routes intended to be served by the B787. Ethiopian connects Entebbe, Kigali, Nairobi, Mombasa, Kilimanjaro and Dar es Salaam through their hub in Addis Ababa into their African and international network. Watch this space for updates and changes though breaking news.
Mauritius News
MAURITIUS TOURISM MINISTER CONFIRMS THE END OF THE CARNIVAL SHOPPING FIESTA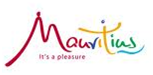 The Mauritius Minister for Tourism Michael Sik Yuen confirmed before parliament in Port Louis yesterday what has been rumoured from the grapevine for weeks now, that there will be no repeat of the ill conceived erstwhile rival Carnival then turned into the Shopping Fiesta which hardly was.
Launched in 2012, ostensibly, going by usually well informed sources from Port Louis, aimed by the MTPA management to stub the nose of fellow Vanilla Island partner Seychelles by doing a copy / paste of their success story, the festival never took off but nearly caused a diplomatic cold spell between the two tourism islands.
'It required too big an organization' was the minister quoted as having said in parliament, all but accepting that his MTPA failed to accomplish what the Seychelles have been doing for years and with several high profile festivals spread across their annual calendar, starting from the Carnaval de Carnvivals, aka the Carnival International de Victoria to the Festival of the Sea, aka SUBIOS, with many more top rated events hosted in between.
The minister was also taken to task over MTPA's failure to draw the promised raffle prizes for the 2.000 or so raffle tickets sold at the Shopping Fiesta and gave a new date of May 31st for the draw after two postponed dates in the past.
Sources immediately contacted in the Seychelles declined to be drawn into speculation over the reasons behind the ministerial statement that no future such festival would be held, although one regular source, on condition of anonymity for not being an official spokesperson, said: 'Mauritius participated in our Carnival this year and got a lot of praise for their performance. Their team even won second prize as runner up foreign participant. The Seychelles support events staged by Vanilla Island tourism organizations which has an own calendar of events. This is a good framework to cooperate and give each other visible support. It is about being present and promoting our entire region for tourism. We hope that maybe next year Mauritius may be on board as a co-sponsor, like La Reunion has done since our Carnival was launched in 2011, and like Zambia and Zimbabwe and Madagascar this year. The more the merrier it will be and the publicity we get all over the world is shared in equal terms with our partners. Mauritius' tourism industry is about 5 times our size, we are no competitive threat to them and we cooperate on many levels. About those reasons, we have no information right now but it was their decision'.
From this correspondent's perspective, the decision to dial back a few notches and perhaps re-invent Mauritius' tourism with a set of homegrown solutions and by promoting their own indigenous cultural events, will stand the island well and can hopefully revive the flagging fortunes Mauritius has seen in 2012, when it slipped behind the Maldives as the most visited island in the Indian Ocean region. Watch this space for breaking and regular news updates from the Indian Ocean islands.
Seychelles News
ARIDE ISLAND GOES EXCLUSIVELY SOLAR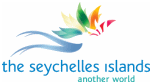 The Seychelles northernmost granite island, Aride, a nature reserve owned and managed by the Island Conservation Society and dedicated to protect the island's unique flora and fauna, has earlier this week switched of its diesel powered generator as a new solar system took over.
The Seychelles have a policy of increasing sustainable energy sources across the main islands of Mahe, Praslin and La Digue to reduce the reliance on costly, and CO2 emitting thermal power plants and the government has put legislative and regulatory measures into place to promote the use of solar water heaters for domestic residences and businesses but also the use of solar panels to generate electricity.
Funded by the Australian High Commission through a grant an upcoming second phase will be sponsored by the UNDP's under its GEF funding line later this year it was learned.
Other smaller islands, either entirely dedicated to conservation or else with small upmarket resorts are closely monitoring the pilot project before decisions are made to also convert from generator power to solar power or at least complement thermal power sources. Such moves will reduce the archipelago's carbon footprint and live up to the country's commitment to staying green as a contribution towards the fight against global warming and climate change.
Aride Island is home to the huge frigatebirds, the Seychelles Warbler, the endangered Seychelles Magpie Robin and the Seychelles Fody, among many other bird species found on Aride. Day trips to the island are normally arranged from the resorts of Praslin or La Digue and guided tours then take visitors across the island. Visit www.seychelles.travel for more information about Aride and the other 114 islands of the archipelago dedicated to either conservation – like the Aldabra Atoll – or tourism purposes. Seychelles, Another World.
SEYCHELLES TOURISM ACADEMY CONSTRUCTION IMPRESSES FINANCIER DELEGATION
A delegation from the Arab Bank for Economic Development in Africa, in short BADEA, recently visited the Seychelles to discuss further cooperation and support for investments on the archipelago. Notably, the development bank is financing 80 percent of the projected cost of the modernization and expansion of the STA while the government of the Seychelles has injected the remaining 20 percent of the cost.
The Seychelles Tourism Academy falls under the portfolio of the Ministry of Tourism and Culture and the bank's delegation took the opportunity last week to call on Minister Alain St. Ange to discuss opportunities for investments in the tourism sector vis a vis new resorts. 'For us in Seychelles, tourism is not only hotels. The time has come for us to get investors – Seychellois or foreigners – to work with us to increase what we have as facilities on offer in our country. We need to be innovative and offer new attractions to encourage our visitors to spend their holiday dollar. With the Ministry of Finance, Trade and Investment and the Seychelles Investment Bureau (SIB) we need to join forces to intensify our campaign to get such new investments for Seychelles' was Minister St. Ange quoted to have told the bankers before adding: 'Seychelles's vision of diversification of its products and of its services will increase visitor spending and in so doing increase the yield from tourism. The building of a water park for example with an aquarium and an underwater restaurant is a business proposition in its own right. A floating hotel and/or a floating restaurant could add value to what Seychelles today has to offer to its visitors. These will create additional attractions for our country. Investments in new such projects that are viable will only help to further boost our economy. We need to intensify our approach of diversifying our activities and our attractions'.
Minister St. Ange then turned his attention to the Seychelles Tourism Academy and according to information availed to this correspondent by a regular source in the islands said: 'When I took office as chief executive of the Seychelles Tourism Board one of my first missions was to bring to President James Michel's attention the need for a new tourism academy that reflects the development in the tourism industry. Today, as the minister responsible for tourism, I am indeed happy with the steady progress of the construction work on the new tourism academy and I am convinced that Seychelles will have an exemplary hospitality and tourism training institution – one that the country will be proud of. I am indeed thankful for your help and for helping to make it happen. In the second phase of the project we will complete the 'Ecole d'Application' – part of the academy where students will put into practice what they have learnt in the classrooms. This hotel will provide practical training at the academy itself and is an important part of training for our future hoteliers. The school will prepare the students to face the reality of working in our tourism establishments'.
The delegation then visited STA where they were received by Principal Mr. Flavien Joubert and key members of his staff and shown around the construction area of the mountain top compound as well as the operational part of STA where regular studies continue. The site, located at La Misere, is a former communications station used by the American military but handed over to the Seychelles government which in turn then moved the Seychelles Tourism Academy there. A grand masterplan was then developed how to turn STA in the a world class hospitality training institution and a market leader in Africa for such studies, resulting in the launch of construction last year, with phase one due to be completed before embarking on the creation of additional facilities like the application hotel, luxury villas and a Spa. There, young Seychellois aspiring for a career path in the hospitality industry can be trained, at the end of their course ready to enter the workplace with the same skills as their expatriate colleagues. The visitors were reportedly impressed with the progress of construction as well as the set up at STA as a model institution of combined vocational and tertiary hands on training.
STA has in the past entered into a key partnership with the Shannon College in Ireland where Seychellois students from STA can complete their degree courses in hospitality management and where even lecturers have had the opportunity to advance their own knowledge in teaching methods and the latest trends in hospitality training. Over the past months, as reported here, has the management of STA also signed MoU's to create added partnerships with similar institutions in Shanghai, Muscat and Malta, aimed to promote student and lecturer exchanges.
Said another source who was asked to comment: 'Seychelles resorts have always had more job opportunities than we have trained Seychellois available to fill them. There were always issues on the qualifications of our young people and the government moved to make training available. The graduates from STA are employed by the hotels because they learned skills at the academy. The private sector plays an important role on the board of STA and is involved in what students learn while taking courses. The management programme is very special because for the first time we are creating a generation of young hotel managers. At the end of their academic studies they undergo practical training when they are placed in top hotels in Europe and the United Arab Emirates and are then ready to start working at home. You were with us in the past for events when we sent students to Shannon. The government is investing heavily towards that end. We had high level discussions how to shape the future of tourism in the Seychelles and STA is a centre piece in our strategy how to achieve these objectives. Foreign investments are important to drive Seychelles tourism forward. But is it also important to give our young people career prospects and find them jobs, or allow them to learn how to start their own businesses in tourism. Restaurants, boat hire, tour guiding, guest houses, B&B's and small resorts. In the end it all comes down to turn 'Brand Seychelles' into something which puts food on the table of our people and I think we are succeeding'.
STA is undoubtedly a source of pride for the Seychelles, which remains truly Another World.
Gill Staden is travelling this week and hence no news from Further Down South …