AVIATION, TOURISM AND CONSERVATION NEWS from Eastern Africa and the Indian Ocean islands.
A weekly roundup of breaking news, reports, travel stories and opinions by Prof. Dr. Wolfgang H. Thome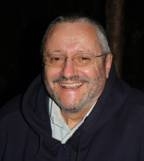 You can get your daily breaking news updates instantly via Twitter by following @whthome, join me on www.facebook.com/WolfgangHThome where the articles also cross load or read the daily postings on my blog via www.wolfganghthome.wordpress.com which you can also follow to get immediate notification when a new article is posted.
Fourth edition June 2012
East Africa News
TURKISH ANNOUNCES THIRD DAILY FLIGHT TO NEW YORK FOR HIGH SEASON



A regular source at the Turkish Airlines Kampala office has confirmed that travelers from Uganda, in fact applying to the other East African destinations of Nairobi, Dar es Salaam and Kigali too, will until the 16th September get the option of a third daily flight between Istanbul and New Yorks JFK, in view of growing demand for seats on the route. The three flights operate using the B777 and A330 aircraft.
The same source also mentioned that Houston will join the airlines growing global network.
Turkish has in an almost clandestine way, without the fuss and publicity seen by other airlines, made its way into the top league of global carriers, now flying 185 aircraft and by the end of the year expecting to have 200 aircraft in operation. The airlines plans are of particular importance for Africa, as the present 20 destinations on the continent will expand to an estimated 30 by the end of 2012 before adding a further 10 in 2013, then covering the African continent like few others not at home in Africa.
The competition with the in PR terms at least big league carriers from the Gulf such as Emirates and Qatar Airways, Etihad here is still playing catch up, is indicative of the worlds newfound interest in Africa for economic cooperation and tourism, as mineral riches and more recently discovered major oil and gas deposits in Eastern Africa have renewed the global rush to tap into Africas resources. Of interest for aviation observers here is that Turkish, a member of global industry leader Star Alliance, is muscling into a market alongside partners Ethiopian, which covers Africa truly like no other, Egypt Air and South African at the opposite ends of the continent, leaving OneWorld badly trailing in Africa in the absence of a significant and able partner, unlike SkyTeam which has Kenya Airways in its ranks. KQ in terms of Africa coverage is just a short nose behind Ethiopian but is also adding more Africa destinations via Nairobi, to satisfy the sharp rise in demand for travel to Africa.
Local travel agents expressed their surprise when asked about the added flights by Turkish to the US, and in fact their presence in Africa right now and their increased footprint projected for the future, a sign that the PR machinery at THY has some catching up to do themselves, now that they are outed as a big league carrier. Watch this space.
QATAR AIRWAYS SET TO ADD MAPUTO TO THEIR GROWING AFRICA NETWORK



Qatar Airways relentless roll out in Eastern and South Eastern Africa seems to be turning into one mighty juggernaut, as the airline just this instant released information to this correspondent that after Kilimanjaro due to be launched on the 25th of July and Mombasa due to be launched on 15th August Mozambique will be seeing the Oryx commence flights to Maputo on 31st of October this year.
Deliveries of more state of the art B777 aircraft are making this rollout a reality and oil, mineral and resource rich Mozambique will see three flights per week to start with, uncharacteristically not daily yet, connect Doha to Maputo. The flights will operate every Wednesday, Friday and Sunday via Johannesburg and schedule details will be available on the airlines website in due course via www.qatarairways.com
The Qatar Airways B777 is a class apart from other airlines as in the economy class one seat is removed per row compared to close competitors, offering the comfort of a 3x3x3 seating while in business class equally a 2x2x2 configuration beats the competition still stuck with a 2x3x2 layout, making flights with QR substantially more comfortable and more enjoyable.
Akbar Al Baker, Chief Executive Officer of Qatar Airways and more recently elected to the Bord of IATA by fellow airline executives, where without doubt he will make a first choice advocate and lobbyist for aviation vis a vis governments around the world, had this to say: This truly is the year of an African adventure for Qatar Airways with the introduction of four new routes on this Continent of diverse landscapes, diverse peoples, diverse cultures and diverse natural attractions. At Qatar Airways, we have a robust planning team that is always busy evaluating and researching potential markets with the underlying mission to open up new destinations that are highly underserved internationally. Whether in Africa, Europe, Asia, Middle East or Americas, we have identified great opportunities where other carriers dare not venture into. Mozambique is a great example of a market that we believe has great potential linking up with key feeder markets in Europe, Asia and other parts of the world.
Next on the drawing board then will be Zanzibar, expected to come online in November, although no final details have been confirmed at this stage. The addition of Mozambiques capital will undoubtedly put the country on the world map because whenever Qatar Airways nowadays announces a new destination, not only the competition sits up to take notice but also the global tourism community, trying to work out what exciting attractions the new destination has to offer for business and leisure traffic. Way to go Qatar Airways, connecting Africa to the world. Watch this space for breaking and regular news on African aviation.
Kenya News
BATTLEFIELD EAST AFRICA -98 YEARS AND COUNTING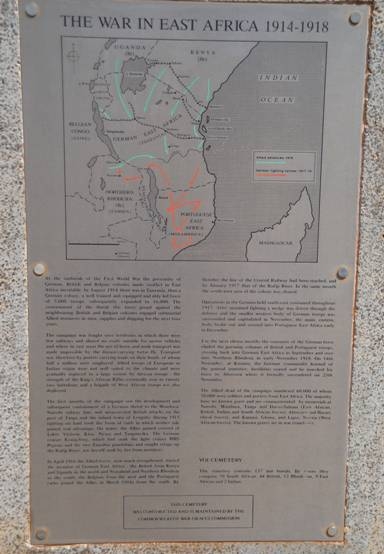 Little did Africa know, neither of nor about the outcome of the notorious Berlin Conference, when the greats of the world, or those who thought of themselves as greats at the time, grabbed an entire continent and divided it amongst themselves, Great Britain, France, Belgium, Portugal and Germany taking the lion share with no regard to the people of Africa nor their existing kingdoms, chiefdoms and tribal boundaries, a fact which continues to haunt Africa until today as national borders on independence cut across tribal landscapes and divided what had grown organically within but was from without dismissed as inconsequential, not worth a thought.
One of the results of the Berlin Conference held in the German capital between November 1884 and February 1885 saw Imperial Germanys Tanganyika, aka German East Africa, border British interests across the border in Kenya, where legend has it Queen Victoria gifted Mt. Kilimanjaro to her relative in Berlin, so that he too would have a decent mountain to call his own, a possible explanation why the current boundaries between Kenya and the United Republic of Tanzania are not drawn straight as with a ruler but around the mountain, as in an afterthought not that this would matter in the least today.
The two colonial powers, soon to be turning enemies on the battlefields of Europe and mainly in France of course, coexisted for some time in East Africa, with Tanganyika being German controlled all the way to what today are Rwanda and Burundi, from there bordering the Belgian Congo across lakes Kivu and Tanganyika, while Kenya and Uganda were under the British yoke, one as a colony and the other as a protectorate, by and large a semantic difference as history showed since the Union Jack flew over both territories.
While in Europe an arms race took place to establish naval and territorial superiority and protect supply routes, life in East Africa went on almost like normal, although Germany did cunningly dispatch the Imperial Cruiser Koenigsberg and her supply ships to the port of Dar es Salaam while re-assembling the Graf von Goetzen and her supply and support vessels on Lake Tanganyika, probably already looking ahead to defend the soft underbelly from any possible invasion from the Belgian Congo across the lake at the time a fear only too real as it turned out to be when war had broken out while attempting to play cat and mouse with the Brits in the Indian Ocean, drawing valuable resources away after the land battles and the war of attrition had commenced in Europe proper.
A complicated structure of alliances and allegiances in Europe was cemented with a range of bilateral and multilateral mutual defense pacts, those being put into place as it became apparent that not only an arms race was underway by the main powers of Europe at the time but also a race for global resources, a race to control the sea lanes to and from the rich colonies and the source countries in Africa and beyond. What seemed to make sense at the time, to keep perceived and potential enemies in check, turned out to trigger a chain of events, sucking first Europe and then America into the Great War of 1914 1918, later to be called the First World War when a second one had broken out in 1939, just 21 years or a generation after the guns had fallen silent following the Armistice in November 1918.
Countdown stage to war was reached when in June 1914 the Archduke Franz Ferdinand and his wife were assassinated by Serbian nationalists in Sarajevo. With Austria Hungary declaring war on Serbia, this drew in Russia on the side of the Serbs and as Imperial Germany was by treaty aligned to the Austrian Hungarian Empire, they felt compelled to declare war on Russia when it became apparent that the Imperial Russian Army was going into a full mobilization. France, being Russias ally then in turn declared war on Germany and when they launched their attack against France in a classic flanking action through Belgium, that in turn brought Britain into the war on the side of Belgium and France.
What happened in Europe we will leave to the historians and war buffs there and turn our attention to East Africa, where at the eve of war breaking out in Europe swords were sharpened too on all three sides of the divide between Tanganyika, Kenya and Uganda and the Belgian Congo.
As I wrote some time ago within a major feature on the Seychelles atoll of Aldabra, the Koenigsberg slipped away under the sleepy eyes of the Brits on the 03rd of August 1914 as war was officially declared the next day and subsequently caused all sorts of trouble for the allied naval forces, when giving the British a bloody nose and inflicted considerable losses of ships and supplies as far as Aden, on Zanzibar and beyond, before eventually she was cornered in the Rufiji delta and sunk in 1915.
The Graf von Goetzen ruled Lake Tanganyika for a while but eventually succumbed to combined action from British and Belgian forces, which managed to take out her supply vessels first before the crew of the Graf von Goetzen then had to scuttle the ship to avoid her falling into enemy hands, later to be refloated by the British and today still operating as MV Liema, also subject to past articles by this correspondent.
Yet, the main focus here is on the land battles which ensued between British and allied troops from as far as Australia, Rhodesia as Zimbabwe was known then and South Africa, but also from India and the Caribbean. Notably was General Jan Smuts from South Africa eventually appointed as the in charge of the East African war theatre. Portuguese forces too were eventually committed into the war efforts in East Africa as what is today Mozambique also bordered the German colony.
In Tanganyika, or German East Africa, a standing protection force of some 5.000 well trained men under the command of Colonel Paul von Lettow-Vorbeck was ready when war was declared, posing an instant threat to the British across the border in Kenya, who found no answer to the Colonels guile and guerilla warfare tactics of hit and run, inflicting damage and withdrawing, although in the Taita Taveta area of Kenya the Germans actually established fortified outposts inside Kenya, attempting to disrupt the main Mombasa to Nairobi railway line and with it bring down the British supply chain. In subsequent years the German figure of men under arms rose more than threefold, plus thousands or more as porters or carriers while the Allies had a numerical advantage of over 160.000 men plus up to a million porters or carriers over the war years, of whom over 100.000 reportedly died.
Inspite of the numbers, British forces failed miserably in their attempt to take the German port of Tanga but in turn suffered regular incursions as far as the Kenyan highlands in Kisii, without any territorial gain however for the attackers. While British and allied forces eventually took much of Tanganyika under their control, they never did manage to contain the regular troops which often slipped away as far as what is now Mozambique and even what was then Northern Rhodesia and today is Zambia, right till the end of the war, showing how mobile war fare managed to outfox a numerically superior force which probably was too rigid in its command structure to react on the trot and act as their enemies did.
(Sarova Taita Hills and Salt Lick General Manager Willie Mwadilo, here seen at Mile 27 standing on the culvert which the German troops had laden with explosives but failed to detonate)
Back to the Taita Taveta area though, the main focus of this article. When the war started it seems that the Germans were first out of the starting blocks as within two weeks Taveta had been occupied and outposts been established including a major fortification on the towering Salaita Hill. The British rushed to advance a branch line towards Taveta of the main Mombasa to Nairobi railway at Voi, a juicy target for the Germans as were British troop encampments at Maktau Hill and the Mashoti Camp. And to no surprise, the wider area was an immediate battle ground with repeated attacks and counter attacks on each others positions, with reported engagements as early as September 03 and 04 of 1914. It was on the 03rd that Australian born Lieutenant William Thomas Dartnell was killed in action but was posthumously awarded the Victorian Cross, one of only four during the war in East Africa. Notably here was the later recommendation for another such award, due to go to Subedan Ghulam Haidar, who commanded the 130th Baluchis, for his bravery to save General Malleson on the 05th of May 1915 at the expense of his own life overlooked and never ratified, since then a badge of shame for many on the British Armed Forces to have so blatantly shafted aside Haidars sacrifice, long suspected to be entirely due to his origin and nothing at all to do with his bravery.

(Willie seen here with Wilson and Donart, pointing at Haidars name on the inscription stone at the Maktau Indian Cemetery)
A major attack was launched in the area on 29th September 1914 at what has been called both Mile 27 as well as Bridge 27 in narrated and written records. While the Germans were first at the receiving end, losing about 30 of their African askaris alongside 3 German soldiers, the British then got decimated themselves and the relief party called in, arriving by train, failed to get off the carriages in time and was quite severely shot up. The Germans in the face of superior numbers made a tactical withdrawal, having bloodied their enemy but failed to blow up the railway line, a crucial mistake as the line then moved on and served as a main supply route for the troops deployed in the area.
That first engagement between the two sides was ringing in a series of additional skirmishes as available records from the War Office Library in London explain and much of it will be published in a book by Mr. James G. Willson Esq. due to hit the book shops in July this year. James, a former General Manager at the Taita Hills Lodge, has during his years when working for Hilton Hotels, got about as much information about these battlegrounds as any living human being has, and his book is much anticipated by many to read his gathered facts and interpretations of what took place and where and why. It is largely to his credit that much of the information found, catalogued and available today at the lodge and with Willie has been unearthed and I am deeply grateful to him and hasten to acknowledge his research and effort.
From those records seen while at the Taita Hills Lodge, kept by local battlefield encyclopedia Willie Mwadilo, in his professional career the General Manager of Sarova Hotels Taita Hills and Salt Lick Lodges, a major battle ensued on 14th July 1915 at Mbuyuni, preceded by a German forces build up starting as early as June 03rd. Skirmishes and raids continued in the wider area but it was not until the battle of the Salaita Hill on 12th February 1916 that the Germans were eventually pushed back towards the border when in the face of a far superior land forces and intense artillery bombardments shrapnel fragments were in fact found by this correspondent after climbing up Salaita Hill to see the fortifications and appreciate the commanding view the German troops had enjoyed since the outbreak of the war in August 1914 they decided to call it quits and escaped in almost full strength and with much of their supplies towards the Tanganyika border at Taveta.
(The German fortifications on Salaita Hill gave a commanding view of the entire area and was for 1 ½ years a thorn in the side of the Allies before the German withdrawal on 13th of February 1916 under the cover of darkness. In the picture on the right a piece of shrapnel found inside the fortified area)
The use of spotter planes too was vital in that particular engagement as it gave the Allies valuable information about locations and troop strength of the German defenders while at the same time warning them of course that something quite big was coming their way and giving them time to hatch their escape plan. Further major engagements ensued on the 11th and 12th March 1916 between Latema and Reata Hills in the Taveta area and again did Lettow-Vorbecks men escape from the dragnet South African Lt. Gen. Jan Smuts, now in charge of the East African campaign, had laid for them, though he did retake Taveta and gave the Allied forces some pride back by finally having cleared the enemy out of Kenya.
Engagements in Tanganyika continued and a two front war effort, from the Kenyan side but also from the South eventually cut German East Africa first into half, seeing a significant number of the German troops cornered and surrender but the bulk of them in their usual fashion outfoxed the pursuers once again and got away into first Portuguese East Africa, now Mozambique and then returning briefly into Tanganyika before moving into Northern Rhodesia, today known as Zambia. There the news of the armistice reached them nearly two weeks after the event in Europe, finally making them surrender on 25th of November at Abercorn. That brought the war in East Africa to a formal end, leaving not just Europe but East Africa to count their losses, and have survivors try to rebuild their lives.
Many anecdotes were told during the two day visit to the Taita Taveta area, including the tale of a German lady sniper supposedly hidden in a hollow Baobab tree, out to avenge her husband, which then became a target for the British and survived as the most shot at tree during World War One, and has the bullet holes still to show 98 years later.
Many of those fallen in these battles, far away from their homes in Europe or South Africa, are now interred at the Voi Commonwealth War Graves Commission Cemetery and the one in Taveta, where they lay side by side, united by the cruel hand of death, many not even 20 years old, courtesy of Kaiser, Tsar and Queen, Vaterland and Motherland. When visiting those by the way extremely well maintained cemeteries, all credit to the CWGC and their volunteers, I stood in silence, head bowed and knew instinctively, that there was nothing noble or heroic in the death of those buried here. Their death was rarely quick, mostly painful, often long drawn out agony in the absence of medical attention, for many far away from home, surely very frightening for the young boys not even of voting age but old enough to die in battle.
It was a war in which, often forgotten or evaded in history books, tens of thousands of Africans died, on behalf of their colonial masters, used as bait and cannon fodder and then, like Haidar who gave his life to protect his General Malleson they were buried far apart, so that even in death the racial segregation would be perpetuated. With that, and more, I wholeheartedly disagree, as it was as much racism then as it remains an open sore to see today, having to visit the separate burial sites for the Europeans and the Asians and yet not to find one for those who died in the largest numbers, the Africans.
Where are they buried I wonder, hastily thrown into ditches or put into shallow pits? Fodder for thought for sure as they too deserve their recognition beyond the few commemorative statues erected for members of the Kings African Rifles in Nairobi, Mombasa, Tanga and Dar es Salaam one wants to know, one should know where they are buried and honor them there too as has happened with their other fallen comrades in arms.
(The Taveta Commonwealth War Graves cemeteries in Taveta, with this correspondent paying his respects to the fallen, amongst them a number of unknown German soldiers)
The visit to the war graves for the whites in Voi, in Maktau where the Indians are buried and in Taveta, where again the cemetery for the muzungus is well placed and visible and the one of the Asians tucked away quite some distance, gave me a valuable lesson and insight in what should and what should not be. I concluded that there was not one iota of generosity or respect even in death to let allow them rest side by side as they died side by side, but prejudice and racial discrimination continued unabated, inflicted even upon the corpses it seems.
What the Taita Taveta area has to offer, beyond the wildlife in the Taita Hills Sanctuary, Tsavo West National Park, lakes Chala and Jipe and the sights of imposing Mt. Kilimanjaro and its two peaks, are significant battle sites of the days of World War 1 between August 1914 and March 1916. Those are worth seeing and restoring in fact as tourism attractions ahead of the 100th anniversary of that ominous day 98 years ago, when Europe went to war and brought their battle for superiority to East Africa and to a people who may never before have heard of Serbia, Russia or any other of the war powers except for the one ruling their own country and forcing them into a conflict not of their making.
THE base of course to explore the area is needless to mention the Sarova Taita Hills Lodge, itself resembling an old fort, as it is there that not only Willie Mwadilo is able to give his expert explanations and interpretations but also his two lieutenants Donart Mwakio, the Assistant Warden of the Taita Hills Game Sanctuary and William Mkala, a ranger. Both of them are very well trained as guides specifically on the various locations and the history of the places and are extremely knowledgeable, as are three more guides from the local nearby community in Maktau. They all can be retained for a day, several days or longer to take visitors to the sites of Mile 27, the fortifications near Maktau, the Mashoti encampment, Mbuyuni and Salaita, Latema and Reata and of course the fabled Baobab tree, where back then bullets and artillery shells flew but today only the rich birdlife frequents the space above the ground. Take a picture there of the carved figure 1914, close your eyes and teleport yourself back a hundred years the landscapes, the scents and sounds have not changed except that the guns have fallen silent.
I had in decades long ago regularly passed through the area, visiting nearby lakes Jipe and Chala several times, but never bothered to even stop at the war cemeteries until more recently when my keen and growing interest in the history of pre-independent East Africa gave me the focus to remember and wanting to explore. When at a chance meeting with Sarovas top managers in Nairobi a few weeks ago I mentioned my interest in the Taita Taveta area and the battlegrounds, I immediately got full support from both Mohammed Hersi, Regional General Manager for Sarova Hotels responsible for the Sarova Whitesands and the two lodges and from Willie Mwadilo, recognized at the occasion as a long lost acquaintance from my early and second tour of duty in Mombasa. True to their word, when opportunity arose to come to the Kenyan coast for a writing assignment for RwandAirs inflight magazine INZOZI, I also used the chance to spend a few days at the Sarova Taita Hills Lodge from where two full days were dedicated to explore and walk across the sites where 98 years ago several of the World War One battles were fought on African soil.
Few people know now and fewer if any are left to remember in person those days but with the centenary of the outbreak of that war coming up in just over two years, it is hoped that Kenya Tourism or Magical Kenya as the Kenya Tourist Board is also known, hand in hand with the lodges in the area and Kenya Wildlife Service some of the sites are now inside the national park such as the famous Baobab tree make an effort to restore some of the fortifications to their original state. What it takes is to clean out the trenches and gun positions of grass and other debris, restore some of the defensive walls and mark the area with stakes, so that visitors, and I can see many streaming to the Taita Taveta areas between 2014 and 2018 if properly promoted, can see close up what things were like back then. It would create a legacy, a memorial and a new tourism attraction, befitting for all the Kenyan and Tanzanian lives lost in that campaign, thought to be over 150.000.
The introduction of an itinerary, using the Sarova Taita Hills Lodge as a base for a couple of days to visit these places, will definitely turn the spotlight on some of the pre-independence history of Kenya, enriching a big game safari to no end by introducing the historical background of the Taita Taveta area.
In closing, Willie and his colleagues appear to have found a significant amount of shell casings and other remnants of battle in the trenches and along the encampments, which will perhaps one day be displayed at the lodge, maybe in a small dedicate room serving as a museum, to remind tourists what historically important area they are visiting when they stay at the Sarova Taita Hills Lodge orthe Sarova Salt Lick Lodge.
And as promised I will share my experience with the Kenya Tourist Board and the relevant tourism associations in Kenya so that they may take my insights on board and see what can be done, with still enough time at hand before the anniversary bell tolls on 04th of August 2014, ringing in the centenary of the Great War. Better still, let them consult with Willie Mwadilo and James G. Willson*1, who are the true experts in this field, myself only being an interested novice and scribe to tell the story to a wider audience.
My thanks and appreciation to Sarova Hotels and in particular once again to the one and only Willie Mwadilo without whose astonishing knowledge and catalogued documents my mission would not nearly have been as successful as it turned out to be. #TembeaKenya anyone plenty of new places to discover now.
*1
James G. Willson is a member of the International Guild of Battlefield
Guides / Kenya Battlefield Guides / The Great War in East Africa Association.

US EMBASSY PULLS STAFF FROM MOMBASA AMID TOURISM STAKEHOLDER PROTESTS
The announcement by the US Embassy in Nairobi, that they had credible intelligence of an imminent attack on tartest in Mombasa was taken a step further yesterday when all their personnel deployed in Mombasa packed up and returned to Nairobi. This visible departure and public gesture was strongly condemned by tourism stakeholders and Kenyans at large, accusing the US mission of fuelling hysteria, despondency and failing to stand by their friend, with some in fact accusing them of running away.
Other sources pointedly assured this correspondent overnight that there were still plenty of Americans at the coast, clearly insinuating there membership in security organizations of the US government. The French Embassy in Nairobi has equally urged their citizens in Kenya to be extremely vigilant and almost as in an afterthought did the British High Commission suddenly yesterday afternoon also come out with a statement, which sounded almost like Hey listen guys, I also know something pun fully intended.
A tourism stakeholder in regular contact with this correspondent, insisting on anonymity probably to see his business stay in the good books with the Americans, said overnight: Our low season is about to end and by July we should be back in the high season. We were expecting a significant upturn in business from then onwards. But with this latest public display by the American Embassy, which really amounts to a travel ban to Mombasa in general, we are now worried what is going to happen. If nothing happens, will they compensate us for loss of business? If in a movie theatre someone shouts FIRE and causes a stampede they are charged in court. If the Americans shout FIRE they just get away with it? This is causing a hysteria almost a panic. Are they consulting, liaising with our Kenyan security or just showing off? Are they sharing information with our own government agencies? They have done such things so often that their own credibility is now under fire. We are not amused at all especially over their public display of packing and leaving as if we were a war zone. Another regular contributor appreciated a Tweet from this correspondent stating that *Send a ticket and I will come* as an expression of support to the embattled tourism sector at the Kenya coast, which was gearing up to welcome the first ever inclusive tour charter from Slovakia in a few days time.
No official statements are available as yet from key tourism associations like the Mombasa and Coast Tourist Association or the Nairobi based Kenya Tourism Federation while Kenyan security agencies are attempting to downplay the public display of desertion by the Americans from the coast.
Kenya has since entering Somalia last year been subject to threats by Islamic terrorist group Al Shabab and suffered periodic though isolated attempts to disrupt public life with grenades, although Al Shabab of late stepped up their rhetoric by threatening to bring down some high rise buildings in Kenyas capital Nairobi. Previously was the American Embassy bombed in 1998 by Al Qaida followed by a 2002 attack on the Israeli owned Paradise Beach Hotel and an attempt to shoot down an Israeli charter flight leaving Mombasas international airport, when the missile fired at it failed to lock on and went astray. Tourism is after tea the second largest revenue earner for Kenya and the country depends on tourism for investments, jobs and foreign exchange earnings. Last year Kenyas tourism industry broke all previous records in terms of tourist arrivals and revenues reaching just under 100 billion Kenya Shillings but in 2012 the trend has softened and the already seen slight downturn is after this latest travel ban likely to further reverse the gains made last year. Watch this space as this latest saga unfolds and what impact it will have on Kenyas tourism industry.

EXCITEMENT SWEEPS OL PEJETA AS NORTHERN WHITE RHINOS MATE


Good news emerged from the Ol Pejeta Conservancy in the central Kenyan highlands near Nanyuki when information was released that two of the four Northern White Rhinos brought some years ago from a zoo in the Czech Republic were actually seen mating, very likely putting Najin in the family way. While that still has to be confirmed by the vets in due course, getting the pair to mate was a major achievement already, and a result of carefully matching her with Suni.
Najin in fact had given birth in captivity some 10 years ago to a female calf named Fatu and it is hoped that the almost extinct subspecies can truly now be saved from the fate of their wild colleagues the last of which were butchered in Garamba National Park when a Minister in the Kinshasa regime recalled an earlier permission to airlift the last dozen or so wild population to Ol Pejeta, literally as the aircraft engines were being warmed up to fly the extraction team to the park. Claiming at the time the regime was able to protect the rare species, this was of course nothing but a full mouthed way of misleading the world and not long afterwards were the last of the species in the wild poached to extinction, to the lasting discredit of the megalomaniac politician and Kabilas regime. With only four of the rare animals now available for breeding on Ol Pejeta where they enjoy around the clock protection the remaining animals in the Czech zoo were thought to be too old to still successfully mate there is now a glimmer of hope for the global conservation fraternity to see a gradual and slow rebuilding of a viable breeding herd to ensure the longer term survival of the Northern White Rhino, previously at home in Uganda, South Sudan, the Congo and the Central African Republic. Congratulations to Richard Vigne, CEO of Ol Pejeta and his entire team of dedicated staff, who have worked relentlessly over the past 2 ½ years to make this happen.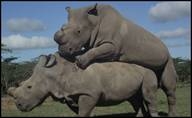 (Picture courtesy of Ol Pejeta Conservancy)

KENYA AIRWAYS NEW SHARES START TRADING



Yesterday saw the first day of trading of the new shares Kenya Airways had issued under a share rights issue, which raised nearly 14.5 billion Kenya Shillings. While short of the full subscription by some margin the funds generated will nevertheless be enough to make relevant downpayments towards new aircraft on order and payments towards a guarantee required for a loan guarantee, essential to maintain production slots at Boeing in particular for the ordered 9 B787 Dreamliners.
At hand to celebrate the event at the Nairobi Stock Exchange was the Permanent Secretary in the Ministry of Transport Mr. Joseph Kinuya, notably the Kenyan Government now holds nearly 30 percent of the companys shares, Kenya Airways Chairman Evanson Mwaniki, Chief Executive Dr. Titus Naikuni, members of his top management team and representatives of their financial advisory team and the outgoing CEO of the Capital Market Authority Ms. Stella Kilonzo.
The crucial threshold of Kenyan ownership to maintain Kenya Airways status as a national airline and to retain traffic rights under bilateral air services agreements, has also been maintained with a percentage of 55.24 percent, which is however down from previously 62.8 percent, showing that international investors saw the earnings potential of The Pride of Africa in coming years.
Trading in the new shares however was below the pegged share rights value of 14 KShs with only in average 13.20 KShs, attributed at least in part to the recent announcement of literally halved profits compared to last year, and volumes traded were just below 4 million shares yesterday.
The airline is on an aggressive growth path with monthly aircraft deliveries scheduled until March next year of new Embraer 190 jets, to be followed by additional orders of B737-800s before in the first quarter of 2014 the new B787 Dreamliner is due to come on line. Under their strategic Plan Mawingo Kenya Airways plans to fly to all political and commercial capitals of Africa by the end of 2013 before then adding more international destinations, mainly in India and China to reach 115 worldwide by 2021 with a tripled fleet of 119 aircraft including a fleet of dedicated cargo planes.
Watch this space for regular and breaking news from East Africas vibrant aviation scene.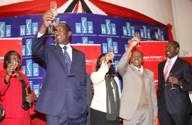 (Celebrating success KQs CEO Dr. Titus Naikuni and the Stella Kilonzo, CEO of the CMA, with others)

NEWS OF LION KILLINGS AND RENEWED ELEPHANT POACHING PILE PRESSURE ON KWS
The shock news yesterday, that 6 lions were killed outside the safety of the Nairobi National Park has brought not just the human wildlife conflict to the forefront again but also re-kindled the arguments between the conservation fraternity in Kenya and the Kenya Wildlife Service, the latter now accused to doing little if anything to prevent the killings or bring the perpetrators to book. What yesterday showed is that KWS seems afraid to wade in and use the law to bring the culprits to justice. They play big boys when they take the cheetahs from the Mara and bring them to Nairobi, ignoring all common sense and reason but when they are really supposed to show flag they back down. The reports on Twitter about the lions roaming outside were there, KWS was copied by several with pleas to act and what have they done other than collect the carcasses. And as you said, I still got to check that by the way but heard rumours yesterday afternoon, more elephant have been poached in Mt. Kenya and there also are allegations that they did not react to information given in a timely fashion. I personally find that KWS leadership lacks consistency and for sure the morals now. Let him [sic: meant to refer to
Dr. Julius Kipng?etich] come and arrest me too for disagreeing with him in public wrote an angry conservation source from Nairobi, whose identity though I prefer to keep anonymous to prevent him facing the same fate as the CEO of Eco-Tourism Kenya suffered some weeks ago. The poached elephants, four carcasses without tusks have been found in recent days near the Ndumanu / Mathira East location by local residents, constitute again a major loss for the elephant population and according to available reports from sources in Nanyuki KWS did not respond in a timely fashion to reports being filed by the local community, raising questions what process is involved to get them to act when only weeks ago they boasted to have installed a task force able to deal with such incident reports as a moments notice.

Dr. Paula Kahumbu, a respected and award winning conservation voice in Kenya, lamented in detail the fact of the lion killings and how it developed by giving time frames and all on the Facebook page of Kenyans for Wildlife, available via https://www.facebook.com/groups/kenyansforwildlife/ as did many of the groups over 8.000 members, while KWS, faced with massive dissent and opposition to their handling of the situation then published this statement, without however mentioning any arrests, a glaring omission as the culprits according to conservation sources are well known and have publicly boasted of their ill deed:
Kenya Wildlife Service
A total of six lions were last night speared to death by residents of Oloika area in Kitengela, Kajiado County.
The retaliatory killing of two adult lionesses, two sub adults and two cubs on the outskirts of Nairobi occurred after the carnivores had invaded a boma and killed four goats. Kenya Wildlife Service (KWS) rangers responded to a community report on the stray lions which had strayed from Nairobi National Park and spent the night with them dealing with the problem. The teams are still on site.
KWS dispatched rangers and a veterinary capture team to search for the lions. While the search was on, the lions were killed by the mob. Nairobi National Park is seasonal park and during rainy seasons, herbivores stray out of the park and lions pursue them. In the pursuit lions encounter livestock. While outside the park, the lions occasionally kill livestock from community bomas.
However, KWS works with community human wildlife conflict resolution committees and elders in ensuring that people and their property are protected from destruction by wildlife the same way wildlife is protected.
The killing is a big loss to the economy given that lions enjoy an iconic status as one of the Big Five which are a big draw for tourists who visit Kenya.
Kenya has been losing 100 lions a year for the past seven years, leaving the country with just 2000 of its famous big cats. This implies that the country could have no wild lions at all in 20 years. Conservationists have blamed habitat destruction, disease and conflict with humans for the lion population decline.
KWS would like to strongly discourage the public any killing of lions and other wildlife as this is criminal. Instead, communities should alert KWS officers nearest to them about any problem animals. Besides KWS offices spread across the country, the public can report to 24-hour hotlines 0728331981, 0736506052 and 0770296352.

While admittedly KWS does many good deeds and faces difficult operating conditions it must be said that such cases, too many in recent months to this correspondents taste, leave alone the conservation fraternity at large, would suggest that the leadership of KWS needs to come under the spotlight and should it be found lacking what it takes, changes may have to be made to then form a stronger, more focused and more inclusive partnership with the conservation fraternity at large. Will it have to come to that? Time will tell and so will this correspondent. Watch this space.

KENYAS TOURISM STAKEHOLDERS LIVID OVER BUDGET CUTS FOR MARKETING
When the budget analysis was done in Kenya last Friday in a series of breakfast and lunchtime presentations by leading accounting, audit and financial service consultancy firms, the stark reality began to sink in with the countrys tourism industry, namely that significant cuts in purchasing power for marketing activities and campaigns abroad had been inflicted on them. A similar situation unfolded across the region, hitting home hard in Uganda too where half a billion Uganda Shillings were shaved off an already laughably small budget as it was last year, showing that the governments in the region, with the notable exception of Rwanda, do not seem to understand tourism and live under the illusion it just happens, and is not being planned, nurtured and developed just like any other business. The business school wisdom, that whatever you spend on marketing comes back in multiples in terms of added sales and turnovers, seems to have eluded the powers that be in several countries of the East African Community. Yet, with Kenya always seen as the engine of growth in the region, and any downturn in tourism likely to affect the entire region, it is here that this report focuses on, with a closing aside to my own country Uganda, where another opportunity was lost to finally step out of the shadows and make the destination shine in the spotlight.
With elections in Kenya now less than 9 months away, and the dark shadows of the last elections once again hanging over the country, foreign operators have expressed caution and are likely to tune down their own hard sales for Kenya in the immediate run up to the elections now widely expected to take place in March next year, but more so in the immediate aftermath of election day, when the potential of a run off presidential election might set angry mobs against each other and when disputes over the declaration of winners in constituencies could spell trouble as it was in 2008. A leading stakeholder in Nairobi, on condition of anonymity, said in an overnight communication: Sorry for taking a bit by my colleagues had to absorb what the budget meant for us in Kenya. As you know, the elections next year are held in the crucial time ahead of the annual low season. Easter if at the end of March, a time when traditionally many Kenyans and East Africans would travel to the Kenya coast or go on safari with their families and then from April to the end of June our lodges and resorts offer the lowest rates each year to East Africans to help fill the beds. After the 2007 late December elections we had several months of turmoil and unrest, and while as you always pointed out not one tourist came to harm, it made tourism operations very very difficult at the time. It will be that time frame foreign operators will be wary about next year and that means if we get less charters to the coast, less passengers into Nairobi on scheduled flights, the 2013 low season will be very low. I know from hotels in Mombasa that they are seriously looking at doing a partial shut down for the low season to carry out maintenance and overhaul their properties because they expect too little traffic for the post election time next year. The reduction of the budget for KTB is a catastrophe under these known and widely presented circumstances and we dont know why our government could not see the implications of such a decision. Instead of empowering the sector to promote and mitigate the fears in the market we now have less money and at a time when for 2012 the signs are already clear at almost half year results available, that we are losing ground over 2011. Last year we established a new arrival record and a new revenue record, just missing the 100 billion Shillings mark by a narrow margin. Coast arrivals are down, charters are down and with money not available to work new and emerging markets which may have a greater resilience towards our political events next year, the outlook is worrying the sector. We frankly think our government has lost the plot here and our minister failed to impress upon his cabinet colleague in finance how important tourism is. Now we miss Bwana Najib more than ever because he would have ranted and raved in public and pushed and demanded behind closed doors.. Stark sentiments indeed and with added communications available from the Kenya coast, where the chairman of the Mombasa and Coast Tourism Association, Mohammed Hersi, also took government to task when he issued the following statements in the light of figures emerging that coast arrivals by charters are down by over 21 percent compared to last year: The Government has been notorious and continues to give preference to ministries with serious misappropriation issues yet the Ministry of Tourism can create more wealth if given enough resources [sic: for the promotion of tourism through KTB] While appreciating the role of domestic and regional tourism in particular at his own The Sarova Whitesands Resort and Spa, where the mix of international, domestic, regional and business travelers has been fine tuned to make the most out of each market segment, he nevertheless added: We need to have a good mix and balance. It is largely the international tourists who bring in the much needed foreign currency having to point out to government the inevitable that 2 and 2 indeed is four and cannot be stretched to four plus or even five, as much as the finance ministry technocrats would want the sector to believe their lamentable excuses for the budget cuts. Hard times ahead for Kenya tourism then? Very likely a challenging years and what is clear is that the sector will have to immediately engage with government in talks at the highest level to prevent a further market erosion and potential melt down in the low season next year, which could throw the sector into some serious problems with much wider implications for Kenyas economic outlook and giving a newly elected President and his government President Kibaki cannot stand for another term of office due to term limitations the worst possible start on the economics front.
Across the western borders of Kenya, here in Uganda, the mood is no better though since only a budget of 1.51 billion Uganda Shillings was set aside for tourism marketing, half a billion less than the medium term budget framework had foreseen. Taking into account an exchange rate of roughly 2.500 Uganda Shillings to the US Dollar, this translates into a budget of some 600.000 US Dollars, a figure which has made it all but clear that government continues to give crumbs to the tourism industry instead of a buttered slice of bread and largely seen as the main reason why the sector continues to underperform vis a vis attractions and potential.
Standard repetitions of decades old promises have also so far not yielded any tangible results, as crucial roads identified as much as 15 or even 20 years ago, which could open up tourism attractions and link them directly rather than via Kampala, have not been paved, key elements in the countrys tourism policy still not been implemented 8 years down the road and the one available financing mechanism outside budget allocations, the tourism levy, never been implemented as squabbles persist over both the method of collection and where the money then goes. The sector rightfully opposes there the transfer of such collected monies to the governments general fund, which is known to take but not to give back and has advocated a different solution of all collections going directly into a Board of Trustees controlled account. Again, the budget speech said nothing on that score and the initial upswing mood at the Ministry of Tourism, when a year ago Prof. Kamuntu took over from his hapless and controversial predecessor, has literally dissipated in the face of much silence on such crucial issues.
Hence, the mood in Uganda is much the same as in Kenya, of worried anticipations and jittery forecasts for 2012/13, and yet here we celebrate not just our 50th anniversary of Independence from Britain on the 09th of October but have for the current year 2012 been named by the Lonely Planet guide as their top destination of the year. With half a year gone, statistics are hard to come by though to actually compare this years arrivals with those of 2011 and 2010 and see where the trend actually goes. Said a Ugandan stakeholder: of course we are watching what is happening in Kenya. If there are the slightest problems with their post election period it will have a very negative effect on the entire region. A lot of air traffic still connects via Nairobi. We have more direct flights now to Entebbe but if Kenya has any problems, like it was in 2008, traffic via Nairobi is immediately going to reduce and that will affect us here in Uganda and the other member states [sic: of the East African
Community] also. And if it is true what you say that they reduced their marketing budget in Kenya for such a crucial year, I have not seen their budget data or spoken to association leaders there so far, it will post an even greater challenge for us all. What I hope for is that the launch of the East African Tourism Platform will give the private sector an effective voice at EAC level with the ability to lobby the respective governments also. Because nationally we have largely failed to impress upon our governments the need to facilitate our sector. You I remember 10 years ago telling them the same story we still tell them, that tourisms growth potential expands exponentially by injecting more funds into marketing and that investments, job creation, forex earnings will all instantly be boosted. But our top association is mismanaged and we now have hope for EATP to fill some of those voids and lobby for our cause.
It is understood the the East African Tourism Platform, which leadership met last week in Kigali alongside the annual gorilla naming festival celebrations of Kwita Izina, will meet next weekend in Nairobi for the planned Kenya launch alongside their annual Kenya Tourism Federations annual tourism awards and that these issues resulting from unsatisfactory budget allocations might well be on the agenda. Watch this space as the saying goes to find out in coming months if any late adjustments will be forced into the budget when the national parliaments discuss the proposals and if lobbying members of parliament and the respective sectoral committees will be able to see significant changes come into play.
SO NOW WE ARE FULL OF PRIMITIVE ENERGY


Getting an invitation for an inaugural flight celebration is often something to be more than just a little happy about, as the access to the apron and the smell of jet fuel tends to bring out the best in me when writing about aviation developments. Months ago already when able to tell my readers about Korean Air planning to fly to Nairobi, I was almost excited about the prospect to fly over to Nairobi to see Korean Air touch down at JKIA but now I am no longer so sure that I will. The airline had launched the mother of all insults to us Africans when in a promotional clip the tried to entice travelers from Korea and connecting destinations to Fly to Nairobi with Korean Air and enjoy grand African Savannah, Safari tour and indigenous people full of primitive energy.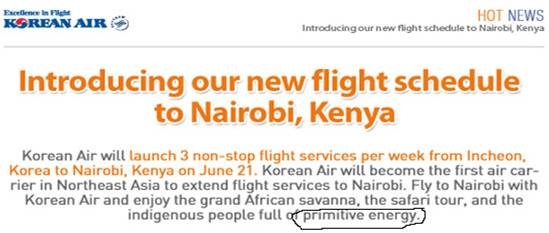 I know from personal experience how easy it is to become a black sheep and be looked upon with both suspicion and pity for having made Africa my home, but here I am and ready to defend my turf alongside my fellow brethren and sisters I live amongst, interact with, visit and meet every day and no wonder my inboxes yesterday filled up fast when in particular Kenyans, but to no surprise East Africans and the rest of the continents contacts and sources I have voiced their opinions on this faux pas.
Whoever created this tag line, whoever is responsible for letting it slip through the inevitable reviews and edits and whoever within the airline and their advertising agency is responsible simply MUST BE SACKED for calling us primitive, as it is a reflection of how they view us and the racial prejudice this message brings to the forefront.
We might still need to develop, have challenges ahead of us which amount to Herculean tasks and are fighting climate change perpetrated on us by the developed world, including Korea by the way, but one thing we are not, and that is primitive. Africa can be proud of being a continent which has produced some of the finest poets, excels in arts and music, creates colourful fashion and is turning out professionals in demand around the world as expatriates, from pilots to engineers, from nurses to doctors in all fields of trade, commerce and industry.
The social media time lines are full of the insult and the reaction was as sharp as it was a few days ago when the embattled Spanish prime minister, in a private message, outed since then, to his finance minister, who was kowtowing before the European mega powers begging for a 100 billion Euro bailout, that Spain is NOT Uganda.
I am painfully aware of the many shortcomings we have, in Uganda in particular, Eastern Africa and the continent of Africa in general, but we walk with our heads held high, proud of what has been achieved in nearly 50 years of independence and aware of what still has to be accomplished in years ahead.
But still, to be so insulted, first by a Maskini, aka beggar wearing the robes of a prime minister and only days later by Korean Air, is a sign of only the tip of the iceberg of negative sentiments about Africa, of how the rest of the world eyes our mineral resources with great envy and greed but disrespects us as the people who own then.
While it is worth to mention that faced with a fire storm of biblical proportions from Kenya, Eastern Africa and much of the continent Korean Air moved swiftly to remove the offensive commercial message, we want to see heads roll too or else might think that the apologies now offered are neither genuine nor given under anything else but commercial duress, fearing that their flights will be shunned and they be deprived of loads.
What could have been a grand start of cooperation with Korean Air they are Sky Team partners like Kenya Airways is their start up now is sullied and stained. A regular source close to Kenya Airways, when asked overnight to comment, had this to say: True, Korean is a Sky Team partner and those at Kenya Airways were looking forward to extend a partnership to have access to nonstop flights to Seoul and beyond with code shares and closer links. This advert however has created some real problems for them. Privately many of our colleagues are now looking at them, at their staff in particular, and wonder if that is how they see us. Are we some stoneage dwellers in their eyes, maybe cannibals or barbarians? There is a great need to clear the air with more than a published apology to show Kenya that this is not symptomatic, generic of how they see us Africans and there is more to international relations than to seek exploit our mineral resources. In fact for some it is embarrassing now to be known as a partner through Sky Team but there is not one amongst our colleagues who would defend them but we all condemn that stupid portrayal of us being primitive. It also spoils the launch party of course and overshadows any celebrations of the inaugural flight because the word PRIMITIVE will be overshadowing it all.
Barbs galore it is for Korean Air and only time will tell in fact if ever they get a review or mention here again for sure not before they have done penance to the people of Africa they so insulted. We will not turn the other cheek and we will not be your friends until this mess is sorted out to the satisfaction of the continent and the people of Africa, yours truly included. Watch this space.

Tanzania News
TOURIST KILLING RATTLES TANZANIAS TOURISM INDUSTRY
News have been confirmed overnight of a raid and two fatal shootings at a tourist camp in the Serengeti. A Dutch tourist and one the camps managers of Ikoma Tented Camp in the western part of the Serengeti were killed when a gang of armed thugs came to rob valuables and camp equipment. The camp is located just outside the national park, though this geographical detail is not thought to be of any material consequences as a park boundary would not have been a deterrent to the killers. It is not at this stage known if either of the victims resisted being robbed or if the gang was intent from the onset of the raid to both rob and kill.
Tanzanias tourism fraternity has expressed shock and dismay over the shootings and urged the authorities to leave no stone unturned to find the gang and bring them to justice, as fears now prevail of possibly more raids in the future, should the criminals not be found and resume their bloody handywork after a period of laying low to avoid detection and arrest. Said a source in Arusha on condition of strict anonymity: This is a very bad thing to happen. Tanzania has problems enough as it is for tourism with all the negative publicity about the Serengeti Highway and other projects planned for some of the parks and near them and this is terrible now. Why shoot someone when you hold the guns and can rob them of everything but at least leave them alive. We mourn the death of the tourist and of our fellow colleague. Please make sure when you write that you say this is a totally isolated case. I am not playing this down really but this is not what our tourist visitors get. We in Tanzania are not having such things happen and it was surely a one off case and a robbery gone very wrong. True as that may have been a while ago, a recently reported increase of robberies in which tourists and business visitors were targeted outside leading Dar es Salaam hotels though does suggest that the mindset of criminals has changed, a stark reminder that the authorities in Tanzania have to take this very seriously indeed and be publicly seen to put safety and security measures in place which can re-assure tour operators and tourist / business visitors alike.
Meanwhile have Tanzanias Minister of Natural Resources and Tourism Amb. Khamis Kagesheki and the Minister for Home Affairs Dr. Emmanuel Nchimbi both travelled to the Serengeti from Dar es Salaam and had a series of meetings with local administration, police, security and national park officials to get a first hand update on the ongoing investigations and efforts to find and arrest the gang members. Elders from nearby villages were drawn into some of the meetings and urged to cooperate fully in finding the culprits to avoid a sharp downturn of tourism to the area otherwise with subsequent loss of jobs and income for the area and have reportedly agreed to provide information to security personnel.
Condolences are expressed to the family and friends of the victims.

CHUMBE ISLAND GETS GLOBAL RECOGNITION BY SUSTAINIA


The Chumbe Island Coral Park was selected at the Rio+20 Summit as one of a hundred globally selected projects and included in the inaugural Sustainia 100 listings, as was announced yesterday by the Honorary Chair of Sustainia, former California Governor Arnold Schwarzenegger, in the presence of such climate change action champions like Ted Turner, Gro Harlem Brundtland and the EU Commissioner for Climate Change Connie Hedegaard amidst 150 invited top ranking guests.
Former Governor Schwarzenegger was quoted to have said: I am very excited and inspired by this as it makes it absolutely clear that our mission is possible. That we do have the ammunition we need to tackle this challenge. That we have what it takes to create fun and attractive societies without destroying our planet. Sustainia is my kind of world: A desirable place where we live life to the fullest without damaging the only planet we have.
Since 1991, Chumbe Island Coral Park (CHICOP) has developed Chumbe Island into a fully managed nature reserve. Building designs and operations use zero-emission technologies to protect the sensitive terrestrial and marine ecosystems of the island.
All buildings are self-sufficient units that generate their own water and energy and recycle waste, with rainwater catchment, solar water heating and photovoltaic electricity. Composting toilets avoid sewage and save precious water, grey-water is recycled in plant filters, while wind-channeling makes air-conditioning unnecessary.
Cooking energy is low-emission, plastic and packaging waste is avoided, drinking water is provided in recycled glass bottles. Guests use solar-powered torches for walkways that are not illuminated to protect nocturnal wildlife.
Coral reefs provide important ecosystem services, food, income and leisure to millions of people, but are among the most endangered ecosystems on earth. Marine parks created for their protection often suffer from poor management, as their economic potential is not fully realised.

Our Visitor centre and Eco-bungalows help to sustainably fund park management, and provide employment, income and environmental education to local people, schools and park visitors,
We are very excited about this immensely forward looking recognition, and we also thank Jochen Zeitz, Founder of the Zeitz Foundation, Chairman of PUMA and worldwide champion for sustainability, who kindly accepted to represent us in the award ceremony said Sibylle Riedmiller CHICOP's initiator and main investor in Chumbe Island, in a media release to this correspondent last night. Sybille, well known to this correspondent, has for many years now been at the sharp edge and forefront in Tanzania of environmental protection and assuring that biodiversity is maintained in particular in the fragile marine environment where the slightest interference can cause long term and often irreparable damage to the underwater ecosystem. More details on Chumbe Island can be found via www.chumbeisland.com
The Sustainia100 list is a cornerstone in Sustainia and was described by the organization as a construction site for the desirable society we could live in if we implemented ready and available solutions. Sustainia was developed by world-leading companies, organizations and experts in close collaboration with UN Global Compact and Governor Arnold Schwarzeneggers initiative Regions20 and is the first holistic introduction to an attractive sustainable future.
Those listed in the Sustainia100 are nominees for the Sustainia Award, which honours outstanding performance vis a vis sustainability. The winner will be announced at a ceremony later this year in Copenhagen and details will be announced when available from the Sustainia organization.
Visit Sustainias website for additional details on their scope and operations at www.sustainia.me or check them out on www.facebook.com/sustainia or follow them on www.Twitter.com/sustainia_me

IN MEMORIAM PETER MWENGUO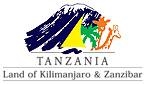 The former Chief Executive of the Tanzania Tourist Board, known around the world for his successful efforts to promote his native country, has according to information received from Dar es Salaam passed away following an apparent stroke on Monday this week. Peter, according to a reliable source, had just returned from the United States where he had attended the graduation of one of his children and was taken ill upon landing at Dar es Salaams Julius Nyerere International Airport and taken to hospital, where he later suffered a fatal stroke. Peter Mwenguo had served TTB since 1993, first in his initial appointment as Marketing Director, a position he held with distinction for 6 years before being promSoted to the post of Chief Executive of the Tanzania Tourist Board subsequent. He served until October 2008 when he formally retired but was immediately retained again for another year on a special consultancy until the end of 2009.
Peter was 64 years old and his passing has denied the Tanzanian tourism industry of a respected voice in its search for better times ahead.
To his entire family, and his former colleagues and friends at the Tanzania Tourist Board, I express the sincere condolences and deepest sympathy on behalf of the entire eTurboNews team in Africa and around the world.
Rest in peace my friend and until we meet again.

BRITAIN SENDS THREE EASTERN BLACK RHINOS TO TANZANIA
Information sent over the weekend but only now accessed and processed speaks of the UK donating three Eastern Black Rhinos to Tanzania, which after their arrival on a cargo plane at Arushas Kilimanjaro International Airport were promptly taken by road to their new home at the Mkomazi National Park. Initially to be held in close confines until acclimatized and the standard veterinary quarantine has been observed, the three will then be gradually release into wider domains before they can then roam the park at will. They will according to a regular source be protected by a specially trained team on a 24/7 basis to avoid any risk of the new arrivals being poached and dehorned.
Present at the airport was the British High Commissioner Ms. Diane Corner and the Tanzanian minister for natural resources and tourism Amb. Khamis Kagesheki, who received the donation with the thanks from the people of Tanzania as well as Mr. Tony Fitzjohn of George and Joy Adamson fame, who has created the rhino sanctuary at Mkomazi and is now tasked to have a breeding programme go underway in a relatively safe and controlled environment for the rhinos.
The rare animals were donated from the UK and came according to a source in Arusha from a wild animal park in Port Lympne. Well done on this outstanding conservation achievement and for bringing more the species home to Africa to hopefully go forth and multiply and in years to come once again fill the national parks with their offspring. Watch this space.

ZANZIBAR AIMS AT HALF A MILLION TOURIST VISITORS BY 2020
Although the recent riots are now a thing of the past, they also left some intense concerns amongst tourism stakeholders on the spice island of Zanzibar where many investors fear any repeat could irreparably damage the industry for years to come, a development with devastating consequences according to a regular source from the island. We make about 75 percent if not slightly more from tourism income as far as our foreign exchange earnings go. The balance comes from cloves and spices we export. It shows how big tourism has become for the economy here. And then, through direct, secondary and tertiary employment more than 2/3 of the adults in a working job are benefiting from tourism, in resorts, restaurants, the tour companies, taxies, guides and those working for suppliers, farmers delivering produce, fishermen selling their entire catch to the resorts and more.
These riots caused a lot of worries because the same group last year fired up some restaurants and bars. Thankfully everyone in tourism worked hand in hand this time and tourists were kept in the resorts but imagine something might have happened, we would be hang out to dry by the international media. Or government here on the island and from the mainland must do what they can to prevent any future outbreaks of such random violence and church burnings. I am Muslim as you know but we respect the Christian religion. We take them as the people of the book, reading the same sections of their bible as we read from the Koran. Most of us have absolutely no issue with churches or other religions, we are tolerant and have peacefully coexisted for very long. But a few hotheads, trying to use sentiments against the central government have tried to spoil our reputation and that we must resist at all cost a regular source wrote to this correspondent yesterday following an address, finally one is inclined to say, by the islands president Ali Mohamed Shein on a range of issues. He was quoted to have specifically made reference to the islands tourism industry when he said on the opening of the Tourism for All Conference: Everyone has a role in promoting tourism. It is our leading foreign exchange earner. We need [your] views for promoting tourism and we can promote tourism and still safeguard our culture, norms and religious principles. President Shein was quoting that in his estimate some 70 percent of adult Zanzibaris have jobs as a result of tourism and that the island was earning as much as 80 percent of its foreign exchange income from the sector while most of the foreign investments were centered on the tourism sector through resorts. Several speakers at the one day conference attended by government officials and private sector stakeholders made presentations on the opportunities the industry was creating and the need to preserve culture, heritage and history on the island to showcase to visitors. While a representative, according to the source, from the Anglican church, which saw three churches burned in the recent riots, appealed to tourism stakeholders to advise tourist visitors of sensitivities and to respect local culture and customs, like during the forthcoming holy month of Ramadan, a representative from the Muslim Iman Association raised not only eyebrows but renewed suspicions, when he demanded that peace was to be kept by police and security organs too who should stop beating innocent civilians, ostensibly making reference to the reaction by security to the recent riots, when rioters were harshly dealt with before producing them in court to be charged with a range of crimes. Also present were the directors of the Zanzibar Tourism Commission and of the Zanzibar national museum, also seeking stakeholder input to the question of the way forward for Zanzibars tourism industry. Watch this space.

Rwanda News
A RETURN TO THE ENCHANTED FOREST OF NYUNGWE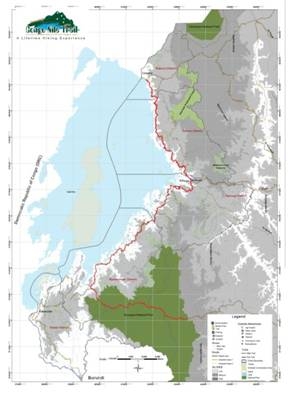 (Map courtesy of New Dawn Associates, Kigali, Rwanda)
When in Rwanda last week I was almost continuously asked by regular readers of my blog the sheer number of individual readers in Rwanda continues to amaze me to be honest and more so that dozens of people walked up to me in Kinigi at the gorilla naming ceremony to shake my hand and thank me for the good news I spread about their country and the articles I publish in The Eye Rwanda via www.theeye.co.rw, what my attraction is towards the Congo Nile Trail and Nyungwe Forest and why in particular I call it the Enchanted Forest.
What is there to do you tell me in a forest, what is there to see when walking along one of our rural roads one in particular wanted to know, in fact many asked similar questions and when I then discussed the geographical area with Anny, the NDA Chief Executive, and her staff Alpha Leina, showing a great interest in my explanations as they were themselves to write a new safari itinerary for that particular area, it was soon clear that the Congo Nile Trail indeed traverses Rwandas most scenic landscapes. Alternating in elevation by often 2.000 feet and more from the lake to the mountains and back at frequent intervals, the trail hugs the lake shores but at times also meanders off a bit inland, where the nearby Nyungwe National Park offers a range of trails and hikes few know about and which I am determined to make public and spread the good news, just how much one can do during a forest visit. A growing network of trails, presently numbering at least 8, plus the access to the famous canopy walk, extends across Nyungwe and requires anywhere from a few hours to a day to a multi day hike across the forest, the latter when traversing the Congo Nile Divide Trail which requires camping en route and can take 3 to 4 days to complete.
But first things first, some background on this spectacular forest. Nyungwe is the East and Central African regions largest remaining montane rainforest, measures just over 1.000 square kilometres in size, receives more than 2.000 ml of average rainfall per annum and has with Mt. Bigugu the highest elevation at 2.950 metres above sea level. Home to 13 primate species, 75 mammal species, over 310 species of birds including 27 endemics, more than 240 tree species, over 140 recorded orchids and nearly 1.070 plant types including the spectacular giant lobelia, Nyungwe is as rich in biodiversity as forests come in this day and age. There may well be more but I have come across at least 8 different trails, starting in different places from around the park and covering different landscapes and parts of the forest, but only one amongst them is a multi day hike which requires taking ones own tent and food along. All other trails can be done within a few hours or a day, although it is understood that camping sites are being established along some of the trails, permitting for hikers to stay overnight in the forest and get a hands on and close up experience. No lodges, no matter how luxurious, at the edge of this forest will ever permit that feeling of closeness to it, but then they have other advantages which a tent in the wild does not have, such as room service and hot showers, fire places, gourmet dining and hospitality generally at its best.
The natural sounds in the forest at night, with none at all from traffic, might be eerie at first, sound like haunted on second thought or else are just fascinating for those in the know, able to identify the birds and animals which live in the deep of the forest and rarely allow themselves to be seen by humans, but still heard as they converse. I got some taste of it last year, when entering the Enchanted Forest and developed some hunger, craving in fact for more, plenty of more wanting to explore the trails, the sights and sounds and waterfalls along the way, the wetlands and swamps, immersed in nature. Accompanied only by my guide and porter, and well, perhaps one day someone who shares this particular, if not peculiar interest to explore the deep of Nyungwe on foot, happy to stand and listen, stand and watch or sit by a river bank or near a water fall and let time pass as if it were of no consequence. In fact, in the forest all which matters to its dwellers is day or night, or rain or dry, as in some places hardly a ray of sunlight falls to the forest floor, so thick is the foliage above, at times 70 metres high.
So what options are there you might impatiently ask. 8 trails, requiring between 3 to 8 hours, a bit more if the hikers are not entirely fit, and then of course the big one, the Congo Nile Divide Trail of 42.2 kilometres, a marathon distance no less, which can take anywhere between 3 to 4 days. But lets start with the seemingly easy parts before returning to the multi day one as the crowning achievement, at least for those who successfully completed it.
The four kilometre Karamba Trail offers a circular route of about 4 kilometres, starting from the Gisakura Reception Centre of RDB and often are the Angola Colobus observed along the route while in terms of flora the giant tree ferns are bound to attract constant attention. The trail, part of which I have done last year, also offers a good bounty of bird sightings, an added bonus of course.
Another trail of slightly longer distance is the Ngabwe Trail, which starts from the Kitabi park entrance, the first encounter being made there by visitors coming by vehicle from Butare / Huye. Here one of the camp and picnic sites is found at the highest elevation of this particular trail, allowing for extra time in the forest to fully absorb the experience, besides a good chance to see some primates in the process. The 4.7 kilometre long trail can be completed though in just over 3 hours however by those wanting only a quick in and out experience to get acquainted with the forest.
Next in line if going by length and duration would be the Muzimu Trail which is located in the North East of the park and offers some scenic views across the forest to Lake Kivu. A trail often chosen for bird watching, it covers some 5.2 kilometres and can take between 3.5 and 4 hours to complete. A camp ground near the Gisovu ranger station is available for those wishing to stay overnight.
The Kamiranzovu Marsh Trail some 6 kilometres in length, requires about 4 hours walk to reach the parks largest wetland, and it leads off the main road between the Uwinka Visitor Centre and the Gisakura Reception Centre, first on a steep downhill slope and then guess what, an equally steep climb back up to the main road again where a rest is then most welcome of course.
The Bigugu Trail which leads to the parks highest peak at 2.950 metres above sea level, is though only about 6.7 kilometres long one of the toughest due to its steep ascend and at least 6, during rains as much as 7 or more hours are needed to get there and come back. The trail sets out from the main road not too far from the Uwinka Visitor Centre and hikers can see a wide range of wild flowers but also some of the rarer birds.
The Isumo or Waterfall Trail is slightly longer but less demanding, and the approximate distance of 10.6 kilometres can easily be done in between 3 5 hours, depending on how long one wishes to remain at the waterfalls or how often one stops to see the flora of the forest close up. The first part of the trail routes through some tea plantations, giving an added insight in one of the key economic activities of the area besides tourism.
And as we near the end of the list, the Source of the Nile Walk is an 8 hour walk, four hours each way, and leaves also from the Gisovu Tea Estate side of the park. This trail leads to what has often been described as the furthest known source of waters joining the River Nile and been termed the True Source of the Nile as opposed to the Source of the Nile in Jinja / Uganda, where Lake Victoria empties into the upper Nile valley. Prior arrangements are highly recommended to do this hike as at times a ranger guide must be sent first from other stations to meet the hikers at the Gisovu Tea Estate.
And last but not least the big one, the Congo Nile Divide Trail, one of marathon length, i.e. over 42.2 kilometres long and requiring camping equipment and food to be carried along by either porters or on ones own back. This trail is the richest in terms of vegetation and bio diversity, no wonder as it crosses much of the park and being on foot every little detail is visible and can be absorbed, instead of racing by seated inside a car. Experienced guides will accompany the hikers and it should be noted that the use of porters frees energy and hands to fully enjoy the forest trails while spreading a little wealth in to the local communities which depend on such direct income from tourists. Feedback obtained from guides I met in Kinigi, who had come to celebrate the gorilla naming, was such that visitors stood in awe at the crest and could see the different directions the runoff from rain was taking, on one side flowing towards the Congo basin and on the other side towards the Nile basin. Geography pure and hands on.
Well, in truth there is a ninth trail, the Igishigishigi Trail from the Uwinka Visitor Centre try to pronounce that on the double which leads to the canopy walk high above the treetops and offering some spectacular views across the forests expanse, but for aficionados of hiking, it is best called a stroll and not a hike, lest one would want to insult the serious hikers who do the main trails in half the time foreseen.
Perhaps now my readers will understand the rich variety of options available to hike into and around Nyungwe Forest, leaving the question of the Enchanted bit to clarify.
As an avid reader of the Hobbit and The Lord of the Rings by Prof. J.R.R. Tolkien I must admit that the chapters when Bilbo the Hobbit with the dwarves of the Great Thorin Oakenshield or later on Frodo and his companions as part of The Nine walked across the forests of Middle Earth caught my attention as early as 40 years ago. Even getting these books in the old country was next to impossible back then, and I had to insisted severally to get it in English no German translation was available anyway and it took months before my bookshop eventually told me that they had sourced it at last. I read myself since then through several volumes, as the first version eventually fell apart from too much reading and leafing through it and my present set must be the tenth at least I purchased over the years, some of them suspected to have been appropriated by visitors. It is therefore no surprise to me really, eccentric as that might sound old professors do have the right to be eccentric I think – that when I first entered into Nyungwe last year, I immediately teleported myself into the Hobbits Mirkwood Forest, the Old Forest and Fangorn where the Shepards of the Trees lived in Tolkiens tales and could sense the presence of hidden elves watching me from behind thickets, or half way expected to bump into a little hobbit or perhaps some of Thorin Oakenshields dwarves. For me it was quite real at the time and I expect to see the same mindset re-emerge when I get back to Nyungwe, one of Africas ancient forests and for sure as full of magic things as it comes, if only one has the right eye sight to spot them. That does not however deflect my attention to the flora and fauna of Nyungwe, which remains one of the places in Eastern Africa I could visit time and again, further inspired of course by the luxury of the Nyungwe Forest Loge, owned and operated by DubaiWorld, which is set right at the edge of the forest and permits conversing with it from ones own cottage terrace or balcony.
During my last visit to Rwanda, while time did not permit a return to the Enchanted Forest that is planned for next month in a private visit when I at last take time out from my busy life for a week or two I nevertheless had time to discuss itineraries with New Dawn Associates CEO Anny Batamuriza and her social networks marketer Alpha Leina. The objective here was how to best combine hikes along the Congo Nile Trail, which commences in Cyangugu and runs along sections of the forest national park, with the hikes now on offer and available inside the park itself. The Congo Nile Trail provides some of the most spectacular vistas across Lake Kivu and into the mountains and hills behind, and is entirely safe to hike and bike, especially when organized through an operator well acquainted with the area and using guides who know the trail and its side loops like the back of their hand. A visit there will show that Rwanda is no longer all about gorilla tracking but has developed a range of other and equally exciting products, like the birding trails and since late last year the Congo Nile Trail and the forest trails inside Nyungwe. Admittedly, it is not for all, certainly not for beach bums who for a fortnight are literally glued to their sunbeds by the pool or beach at the coast, nor for many of those who cant ever only imagine going on safari anywhere else but inside a 4×4. Yet, there are a growing number of hiking aficionados who, as a result of the publicity given to the Congo Nile Trail and the Nyungwe Forest National Park are now putting this part of Rwanda on their own personal bucket list as a must see before I die, wanting to experience the unique attractions of hiking across rural Rwanda, meeting Rwandans and appreciating the countrys Herculean effort to both restore and maintain their forests like no other country in Eastern Africa does.
Writing, at least the way I do write, is all about dreaming and telling those dreams to an audience and I for one am happy to share my wildest imaginations about Nyungwe and tell the stories as I experience them, imagination and reality interwoven and inseparable. In Nyungwe I find it all, the magic, the mystique, the hidden treasures of nature, the solitude and the intense awareness that this ancient forest holds secrets just waiting to be found like treasures to be unearthed. Next week I will return to Ugandas Endangered Forest, aka Mabira to get to know more about it when taking a hike with Peter Nsubuga, one of the local guides available through the Eco Tourism Centre of the NFA, but in truth, I cannot wait to return to Nyungwe next month, and perhaps again in August, to write yet more about my personal experiences, close up and personal, with the Enchanted Forest.
Visit www.rwandatourism.com or www.rdb.rw or www.newdawnassociates.com for more information on available hikes and expeditions to this still to be explored part of Rwanda. And as the saying goes, WATCH THIS SPACE.

South Sudan News
JUBA INTERNATIONAL AIRPORT SECURITY UPGRADE TO GET EU FUNDING
Aviation security at the international airport in Juba, South Sudans capital city, has always been porous at best and the airlines operating in and out of that airport had to create their own additional measures to ensure that their own internal security standards were upheld. As South Sudan is now undergoing vetting by the East African Community to assess their readiness to become a formal applicant member, aviation security too is one of the issues which needed addressing, as are of course air navigational standards and general aviation infrastructure vis a vis CASSOA, East Africas Civil Aviation Safety and Security Oversight Agency.
It is therefore good news that the European Union has now agreed to fund an initial security upgrade at Juba International Airport to the tune of 12.5 million Euros, under a scheme which will see the introduction of state of the are screening equipment, improved perimeter security and surveillance capabilities and most important training of AVSEC personnel, to be able to spot threats and interpret screening pictures correctly.
As witnessed personally in the past, loopholes in airport security could be exploited by radicals and it is therefore noted with some satisfaction that experience shared with officials in Juba seems to have born fruits as the EU apparently responded to an official request from the government in Juba to assist them as a matter of urgency with security upgrades and trained personnel. By September this year, according to information sourced from a regular aviation source in Juba, over 60 trained staff will be deployed at the airport for a 20 month period, to both boost security and also to train understudies in the art of monitoring, surveilling, threat assessment and data interpretation.
Landlocked South Sudan depends on air transport and two flights a day from Entebbe by Air Uganda are complemented by a number of flights from Nairobi, including a double daily operation by Kenya Airways and Jetlink, plus daily flights by Ethiopian Airlines from Addis Ababa. Airline personnel asked to comment on their operational and security challenges in Juba were however not willing to go on record other than confirming that they faced significant challenges and had to put added internal measures into place to ensure the safety of their passengers, crews and aircraft. Watch this space for regular aviation updates from Eastern Africa.

Mauritius News
SKAL INTERNATIONAL RECOGNIZES MAURITIUS CONSERVATION PROJECT
The Mauritius Minister for Tourism Michael Sik Yuen was at hand as guest of honour when Skal International, through Skal Mauritius President Suzy Edouard announced the honour of being selected as recipient of the Asia Environment Award 2012. The Francois Leguat Giant Tortoise and Cave Reserve Project was emerging as simply the best in this years Skal Award listings, located at the La Vanille Réserve des Mascareignes on the island of Rodrigues.
Established in 1985 already and now 27 years in existence, the ecotourism and conservation project has since its establishment added over 120.000 indigenous plants and trees to the estate, brought 553 tortoises to the reserve and has seen well over 300 young ones hatch and develop on site, not a mean task considering that the areas is mainly composed of limestone underground. One of the projects aims is to restore a piece of what once was an indigenous tropical forest to showcase to visitors and locals what once was and what needs conservation and care to retain for future generations.
Alongside the event was reportedly a one day conservation and tourism conference held at Hotel Voila Bagatelle to not only celebrate the award but to map out future plans of yet more conservation projects which can be used as an eco tourism resource. Well done indeed and hearty congratulations on this accomplishment to the Skalleagues in Mauritius and the resorts Director Owen Griffiths and his entire staff.

Seychelles News
SEYCHELLES MAKES HISTORY IN JULY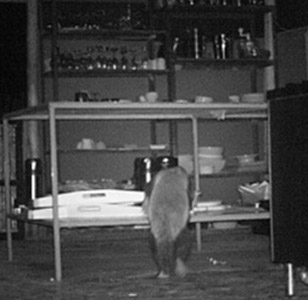 The Seychelles are looking forward to a series of meetings which at the start of July will come thick and fast and underscore why the archipelago is the darling of the global travel and tourism media and increasingly a choice place for bringing political and professional gatherings to the tropical Creole island paradise.
The International Council of Tourism Partners, launched with some fanfare at the World Travel Market in November last year in London, will hold its first general meeting in Victoria in early July and will both take stock as well as develop a vision for the way forward. Seychelles minister for tourism and culture, Alain St. Ange, is the Vice President of ICTP and will be the official host for the daylong meeting.
The ICTP will be headquartered at the La Meridien Barbarons Resort which to their credit has made complimentary accommodation available to travel and tourism journalists making their way to the archipelago, to cover the ICTP event and the three other major meetings taking place subsequently. It will be nice to return there after a brief visit in March and a stay last year which is still fondly remembered.
Routes Africa, with a record attendance never before accomplished for their African region, will meet from 08th to the 10th of July, aimed to discuss airline route developments for the entire continent of Africa but also with special relevance to connecting the Vanilla Islands of the Indian Ocean better, namely La Reunion, Mauritius, Madagascar, Mayotte, the Comoros and Seychelles. It is felt that a lack of enough inter island flights is a setback to promote inter island travel for the benefit of trade and tourism.
This is of particular relevance as the Vanilla Islands group will hold its own general meeting with ministers responsible for tourism and their tourist board chairpersons or CEOs in tow, to agree on a firm agenda how to set up a calendar of events between them in which the other partners can participate in and to avoid the fall out of a few weeks ago when Mauritius was seen as doing a copy and paste job on the Carnival International de Victoria, later then however defused when MTPAs chair Robert Devaux brought the media stampede to a halt after he made very conciliatory and reflective remarks last week during a visit to the Seychelles.
The fourth meeting will then be of the SADC tourism ministers, who will gather in Victoria for their RETOSA Board Meeting, again allowing for the development of mutually agreed targets in tourism cooperation between SADC member countries. A series of key events in the Seychelles coming up and reporting as usual live from where the action will take place for the benefit of our readers.
The archipelago is for 2012 looking at establishing another visitors record and is presently well on course to do so after the initial 5 months of the year show sustained growth in arrivals. Staying it the media limelight, as the hosting of these four events will make sure it will, the archipelago can only benefit from it, as will surely also the Vanilla Islands partners. Seychelles, Truly Another World see you there in a few

AND in closing today, enjoy the weekly reads from further down south taken from Gill Stadens The Livingstone Weekly and how similar most of that sounds but at least we can trade freely in foreign currency here
No more dollars the continuing story

During the week we have seen shops and services put up notices which state that only kwacha is acceptable as payment. No more dollars. It has caused some huge problems in restaurants/shops in the tourist town because, in the evening, there are few bureaus or banks open to change foreign currency. This has lead to a loss of business.
To me, currency is merely a tool; a tool for doing business. When we make business more difficult, we hinder it. It also means that, in order to get business, companies sometimes need to break the law, which they do not want to do. Gosh, I do hope we go back to the good old days. Zambia was a leader in currency control legislation in the region. We seem to have gone backwards.
I gather from the comments on the internet that the government was fed up with landlords and shops in Lusaka charging in dollars. But does this law help?


Power cuts
We have had some pretty awful power cuts during the week. I think that was why I was so fed up last weekend no power, no telephone, no internet. It was all too much. Anyhow, over this weekend it has all been fine I have all three utilities and was able to work.
ZESCO, it seems, has a bit of a problem and there will be load shedding throughout June.
As we export power to Botswana and Namibia I was wondering if this comment in the Ngami Times had anything to do with our electricity problem:
Just as the town is settling down to enjoy a quiet Sunday evening something unexpected takes place a power cut!
One understands that power has to be conserved but on a Sunday evening, like last Sunday?
Television stations went off the air, church services were held in darkness or by the dim light of candles, and restaurants had to close early.
The electricity people don't seem to understand that one can conserve power just as easily at times when people are sleeping but they chose to cut us all off from the simple pleasures of life on a Sunday evening!
Shuffle notices that load shedding, as it is known, does not take place during major rugby or soccer events, and most certainly not during the parliamentary sessions when boring talk should put out the lights!


Baboons at the Victoria Falls

We have a big problem with baboons around the Victoria Falls. They are used to stealing food from the border post and around the National Park. I read this blog:
After we finished changing our clothes on the dry side of the park. ( I had to make a skirt out of my sweater) we were approached by some monkeys. One of which tried to steal my friends bag. She fought it off and I dumped water on it, but it was scary and strong. He managed to get the bag with all of our wet clothes. That bastard I know! Did we get it back? Of course. We threw an apple and I spirited to get it. I dropped a pair of pants, so we threw a banana and a man grabbed them for us. Note to travelers: When you go to Victoria Falls, watch your Bags!!!!

I dont know the answer but surely National Heritage can put up a sign at the entrance to the park telling people not to take food or drinks into the park it is the food that the baboons are after.

UNWTO Meeting

Next year we are to host the UNWTO Congress a joint venture by Zambia and Zimbabwe. I noticed some articles in the Zambia newspapers this week where the private sector was asked to complement governments efforts in hosting the Congress. I am sure that the private sector is willing to help but I have not seen anything in the press of any actions by government. Surely if the private sector is to get involved we should know what the government is doing
Mining in Lower Zambezi

The Public Meeting for the Environmental Impact Assessment for mining in the Lower Zambezi National Park should have gone ahead. I really hope that opinions from both Zambia and Zimbabwe were heard. I assume that we will hear during the week in the press what happened.
During the week there were loads of comments in the newspapers reporting the anti-mining lobby. There was very little in support of it.
This is a bit of one:
The Zambia Community Natural Resources Management Forum (ZCBNRM) and the World Wide Fund for Nature (WWF) on behalf of over 100 natural resources and environmental organizations and individuals in Zambia have objected to the proposed mining project in the Lower Zambezi National Park.
ZCBNRM and WWF objections come in the wake of the application by Mwembeshi Resources Limited to establish a Kangaluwi large scale Mining Project on Mining License 15547-HQ-LML in the Lower Zambezi National Park in the Luangwa District, Lusaka Province of Zambia and the submission of an Environmental Impact Assessment (EIA).
Interestingly, it was also noted that two of the authors of the Environmental Impact Assessment are from Government departments. Surely there is some conflict of interest?
From BirdWatch Zambia
29 June to 3 July: Long Birding Weekend special in Kasanka National Park and Bangweulu Swamps.
Come and join us for a birding long weekend in one of Zambia's prime birding destination from 29 June to 3 July 2012. The guides up there have a great knowledge of birding and the Shoebill is the most extraordinary looking bird and certainly right at the top of bird viewing experiences and should not be missed. You will need to travel in a high clearance vehicle and the trip to Wasa is about 6 hours. Wasa is situated beside a large lake (herons, kingfishers, ducks etc) and the trees at the lodge site are full of all sorts of interesting birds. Bengweulu Swamps is wonderful – what else can I say?
Rate includes two nights at Wasa lodge (Kasanka) with a boat trip on the Luombwa river and Two nights at Shoebill Island Camp with a shoebill spotting expedition.
All above for ZMK 650 000 per person per night. (Excluding park entry fees and bar).
Members of BirdWatch Zambia qualify for a 10% discount.
Please make reservations at wasa indicating that you are a member of BirdWatch Zambia.
As it happens Leslie Reynolds is also organising a 4 night Camping tour the same weekend and details of this are below:
1 night (29/06) Kasanka
2 nights (30/06 – 01/07) Shoebill Island
1 night (02/07) Forest Inn
K3 000 000.00 per person
Price Includes:
Transport (start from Lusaka); Specialist guide; Food and catering; Camping equipment and setup.
Group Size: min 4; max 6
Contact: lapwing; lapwingsafaris

So basically the end of the month needs to be set aside to see the Shoebill and if you don't have transport you have the option to camp so mark this date in your diary and make your reservation so you don't lose out!


The Awesome Foursome
From Old Mondoro Bush Camp (Lower Zambezi National Park, Zambia) – May 2012 Newsletter
http://www.oldmondoro.com/newsletters/2012/may_2012.php
Bang, crash, smash!! Crash, bang, smash!! This is the sound that we have been waking up to in the early hours of the morning. Not your typical sounds of the bush, although lately this has become the norm! While the guests are snuggled up under their duvets dreaming of their safari adventures, they are blissfully unaware that we are fighting a war.
And who might our opponents be? Well they are extremely clever, at least we think so because they continue to outsmart us, they use stealth, cunning, and brute force and worst of all they love to attack right when you are in your deepest sleep.
If you havent guessed already, we are talking about our persistent friends the honey badger. One look at this fellow and you know he means business. Simply the fact that when cornered he will attack your, ur hmmmmm, privates should tell you something about this spunky little creatures character. Now normally one of these guys would be enough, but we have four, thats right, four of them. They love to break and enter (the kitchen) and so we have nicknamed them The awesome foursome!
We have tried every kind of deterrent, to keep them out, when we lock everything down tight, they break, rip, and squeeze their way in. Laying food traps such as hot chillies, honey with chilli in it, and food covered with marmite also doesnt seem to work (although we are sure this surprises our American guests, who believe the stuff is ghastly and cannot understand how anything would touch marmite!)
Sometimes we lay in bed listening to the Awesome Foursome, imagining a highly skilled operation is taking place with honey badgers in harnesses being lowered into the kitchen, mission impossible style, and when you see the places that they can get into, trust us, we cant be far off! Leaving everything open and removing any possible source of food also doesnt seem to work as although they find nothing to eat this seems to annoy them even more and they set about to demolish the place just to prove a point.
So what is the answer? Earplugs? An electric fence? Filling their burrow with cement – just kidding!
Well, we do have one secret weapon. Under the cover of darkness we began operation honey block, a highly skilled operation using high tech surveillance equipment (our new night sensor cameras)!!! We set them up in very inconspicuous places, and our aim was to gather intelligence. Where are they entering? How are they entering? And, what exactly are they up to?
In the morning we discovered the following incriminating evidence.

Operation "Honey Block", to be continued…