AVIATION, TOURISM AND CONSERVATION NEWS from Eastern Africa and the Indian Ocean islands.
A weekly roundup of breaking news, reports, travel stories and opinions by Prof. Dr. Wolfgang H. Thome
You can get your daily breaking news updates instantly via Twitter by following @whthome, join me on www.facebook.com/WolfgangHThome where the articles also 'cross load' or read the daily postings on my blog via www.wolfganghthome.wordpress.com which you can also 'follow' to get immediate notification when a new article is posted.
Fourth edition November 2012
East Africa News
TURKISH BECOMES NUMBER ONE

Turkish Airlines, almost by stealth but certainly with a lot less fanfare compared to some of the Gulf's leading carriers, has this month reached a new milestone, when first it took delivery on its 200th aircraft before adding the 90th country to its fast growing destination network of now 170 international and 35 domestic airports.
Turkish, a leading member of global industry leader Star Alliance is of particular interest to travelers on the African continent where the airline has set itself the goal of connecting 40 countries by 2014 through their Istanbul hub with the rest of the world. Here in East Africa, the airline already connects Entebbe, Kigali, Nairobi and Dar es Salaam and has announced plans to add Kilimanjaro and Mombasa from December onwards with a triangular service. This would make Turkish the number one foreign airline, connecting East Africa to the world, after Qatar Airways halted their own plans to add Mombasa to their destination network and has gone remarkably quiet over earlier announcements that Zanzibar would be added too.
Information at hand speaks of plans by Turkish to eventually reach a fleet of 400 aircraft, twice the number compared to those presently in service, and a new airport development outside Istanbul, tailored to the needs of the national airline's growth ambitions, which is due to be opened by approximately 2016, will create the space and facilities needed to cater for further growth.
Turkish Airlines CEO Dr. Temel Kotil in a recent interview also spoke of his desire to raise service levels to a point where Skytrax, which currently rates THY as a 4 star airline, will have to give them the coveted 5th star, something presently only Qatar Airways has accomplished, serving notice of intent to not just become one of the largest airlines but also one of the best.
Notably have overt and covert talks been taking place between Turkish Airlines and Star Alliance partner Lufthansa for a closer cooperation, already manifested in joint venture airline SunExpress, which was formed in 1989 and commenced operations in 1990. The latest talks however are pushing way beyond that to a possible mutual shareholding or even more along the lines of the KLM/Air France partnership model, which could fundamentally reshape the airline scene in Europe and even the wider aviation world. Watch this space for regular and breaking aviation news.
Uganda News
DR. ANDREW SEGUYA APPOINTED AS NEW UWA CEO
Dr. Andrew Seguya, for the past nearly two years Acting Executive Director of the Uganda Wildlife Authority, has been appointed to a 5 year term of office following the conclusion of a recruitment exercise undertaken on behalf of the UWA Board of Directors by a local HR agency.
Minister of Tourism Maria Mutagamba made the announcement yesterday, concluding what appeared at one time to be a neverending saga of drama, allegations and accusations, triggered by the former self styled Minister of Crocodiles Kahinda Otafire, whose appointment of his buddy physician Dr. Muballa triggered an implosion at the wildlife authority.
It is understood that Dr. Seguya scored highest in the evaluation of 5 final candidates but according to a source on the board of UWA also performed well under difficult circumstances when the organization had to be rebuilt.
Dr. Andrew Seguya was previously Executive Director of the Uganda Wildlife Education Centre in Entebbe until his appointment as acting CEO of UWA in December 2010.
Congratulations to Andrew from this correspondent and all the best for the many tasks ahead.
Visit www.ugandawildlife.org for more information on the country's 10 national parks and the many more game reserves under UWA's management.
COMESA BUSINESS FORUM ENDS WITH TALKING TOURISM

Tourism was the penultimate item on the agenda of the just ended COMESA Business Forum, which brought together hundreds of business wo/men at the lakeside convention resort of Munyonyo.
Two days of intensive business to business meetings alongside a range of keynote speeches and presentations discussed progress made across the 19 member states in doing business within, but also highlighted the remaining challenges vis a vis introducing a 'greener' economy, improving agriculture and agro processing to feed the growing populations across the trade block, finding affordable financing for projects, the lowering of non tariff barriers and increased cooperation in major infrastructure projects.
Already mentioned repeatedly during the proceedings, the tourism sector discussions focused on restrictive Visa policies, making travel within even COMESA itself, leave alone across the continent, as difficult as getting a Visa for the European Schengen countries, to the UK or the US, a situation lamented about by a number of delegates.
Amos Wekesa, chairman of the Uganda Tourism Association, gave a comprehensive overview of the constraints. Mentioned first and foremost was the need of a complete change of mindset by the governments of the memberstates vis a vis tourism, to finally move beyond mere words and lipservice and properly facilitate the sector the same way as manufacturing or agriculture were getting priority in the annual budgets.
Wekesa listed a number of areas where tourism, alongside other sectors of the economy, suffered less than optimal facilitation, such as road infrastructure linking tourism attractions and parks to make access to the mostly rural areas easier, lack of affordable and direct air links between COMESA countries, as well as across Africa at large. Visas were listed as a source of preventing travel instead of encouraging it for tourists from abroad, as a multi country visit could set a family back by several hundred added dollars, money better spend in destination where it could reach the grass roots.
Of key importance too was the issue of protection of the resource envelope tourism was based on in most countries, wildlife and forests, where poaching and illegal logging had reached alarming proportions and where environmental protection and best practice was often bulldozed in favour of mining or oil exploration, instead of seeking a harmonious coexistence, allowing for both in the long term in a sustainable manner.
Wekesa ended with two other key areas, manpower development and skills transfer to create an empowered workforce and the cost of insurance, which needed to create products for the tourism sector at affordable premiums. Said Wekesa to this correspondent: 'It is very positive news to know COMESA is taking tourism seriously by including it in their agenda starting this year and if the above challenges are dealt with, then COMESA has the potential to get its population out of abject poverty and even say good bye to AID because of the available great wealth of attractions in the region'.
This correspondent then delivered a presentation on what COMESA was expecting from the UNWTO's General Assembly next year, co-hosted by Zambia and Zimbabwe, highlighting the great disparities of tourism's money and passenger flows, where the G/T 20 countries in 2011 took two thirds of the global trillion plus US Dollar tourism receipts and two thirds of the global tourism traffic, leaving Africa with only about 3.5 percent of global traffic and just over 5 percent of global spending.
The COMESA Sustainable Tourism Development Forum in August in Nairobi had generated a range of findings and recommendations which the speaker encouraged the COMESA Secretariat to share with UNWTO to include in the agenda of the meeting next year in Livingstone and Victoria Falls, so that Africa takes centre stage and solutions for Africa can be discussed and formulated of how best the global tourism body can help the continent to begin using sustainable tourism as an engine of growth.
Now underway at Munyonyo is the political part of the summit, overshadowed by the current Congo crisis, which undoubtedly will take centre stage in all the deliberations, while delegates to the COMESA Business Forum were enjoying visits to some of Uganda's natural attractions including the Source of the River Nile in Jinja.
PRESIDENT MUSEVENI TO BREAK GROUND AS ENTEBBE HIGHWAY WORK GOES UNDERWAY

Construction of the long awaited new toll highway between Kampala and Entebbe will finally go underway as President Museveni will today perform the ground breaking ceremony to signal the formal project start. Two key elements will be covered under the project, namely a new multi lane highway connecting Kampala to the international airport in Entebbe and a branch route from Lweza to Munyonyo, a convention and resort centre at the shores of Lake Victoria. The second is of particular importance as visitors coming for meetings, conventions, conferences and large scale government meetings will upon completion be able to bypass the city entirely on their way from the airport to Munyonyo.
The main section though, just over 51 kilometres long, will be operated as a toll road with users having to part with the shillings, worth though considering the time savings one can generate. The cost, estimated to be in the region of 450+ US Dollars, is financed by China – a Chinese construction company will carry out the work, similar in scope to the new super highway between Nairobi and Thika in Kenya – with the Ugandan government chipping in an estimated 100 million US Dollars to the overall cost.
Like neighbouring Kenya, Uganda too has finally and almost belatedly woken to the reality that new roads, highways and bridges are key to future economic and social development. The planned construction of a new Nile bridge in Jinja is due to start in 2013, eventually connecting the new widened 4 lane highway planned between Kampala and Jinja and from Jinja to the border with Kenya in Malaba and Busia. This project is also thought to be in the final planning stages. Today though all eyes will be on the new Entebbe highway project, due to be completed within about three years time at which time us locals as well as our regular visitors will be able to take a collective breath of relief.
8TH COMESA BUSINESS FORUM GOES UNDERWAY IN KAMPALA

An extensive programme awaits participants of the 08th COMESA Business Forum which kicks off today at the lakeside resort convention centre of Munyonyo, ahead of the upcoming 16th Summit of COMESA Heads of State and Government.
Top rated speakers will cover a range of topics from Africa's Business Landscape over the Green Economy – a new way to do business in Africa to how best to enhance competitiveness, agriculture and food security, infrastructure developments to boosting intra Africa trade relations. Tourism of course is not missing from the agenda, following the success of COMESA's first Sustainable Tourism Development Forum in Nairobi two months ago, with Amos Wekesa, President of the Uganda Tourism Association speaking on the constraints of the sector in Eastern Africa while this correspondent will reflect on the forthcoming UNWTO General Assembly next year, co-hosted between Zambia and Zimbabwe in Livingstone and Victoria Falls.
Key corporate sponsors like Kenya Airways and Ethiopian Airlines were joined by such global heavyweights as Nestle, besides support from the European Union and USAID, all keen to see the private sector evolve as the driving force of economic development and poverty alleviation in Africa. Of particular importance this year is the recognition of women in business and their contributions to economic stability and progress as well as that of the youth, which is being encouraged to become the next generation of business wo/men and create jobs through entrepreneurship rather than remaining job seekers.
Alongside the two day forum will a business exhibition take place at Munyonyo where participants have the opportunity to see a wide range of services and products on display showcasing the progress made within the 19 member trade block in recent years, incorporating the latest technologies in manufacturing, processing as well as state of the art concepts in marketing and packaging. Welcome to Uganda, the Pearl of Africa.
UGANDA WILDLIFE AUTHORITY LAUNCHES MOUNTAIN BIKING AT MT. ELGON

Tourism sources have expressed their satisfaction over news that UWA is now permitting the use of mountain bikes at Mt. Elgon National Park, a trans-boundary ecosystem shared with neighbouring Kenya.
The formal launch took place last Friday when a group of Irish mountain bikers took to the trails ordinarily used by hikers visiting this mountain and forest national park. When discussing the new activity with a senior tourism stakeholder, he had this to say: 'That is a good initiative for Mt. Elgon. That park is underutilized and can do with more visitors. What UWA should now also do is to find an investor to put up zip lines or a canopy walk. I hear the one in Rwanda is doing very well. I don't think there are zip lines anywhere in East Africa, for sure not in Uganda. That is another adventure activity we could promote. Now we have the parachuting in Eastern Uganda and we could make this another hub for adventure like Jinja. But we need a little initiative here from UWA now that they are finally left alone again by the politicians and can get on with work. But there is nothing like today to get things started or we shall see zip lines in Rwanda before us here. Even I remember that you came up with that idea 10 years ago to have a canopy walk in Mabira. Rwanda made it happen, I guess Rosette took the idea with her, but here we still wait. Imagine how many more people would stop at Rain Forest Lodge in Mabira if they had that high up walkway. I know that is NFA but the principle is the same. We need innovation in our tourism sector and anything to do with adventure sells very well abroad'.
Uganda was for 2012 the destination of the year by Lonely Planet Guides and the 50th anniversary celebrations too brought added interest for the country, even though tourism promotional budget given to the Uganda Tourism Board is the least of all 5 East African Community member states. The upper Nile valley below Jinja has been turned into a hub of adventure activities with bungee jumping, rafting, river boating, quad biking, mountain biking, horseback safaris and lots more, drawing ever larger numbers of tourists seeking that something different after completing a conventional big game safari or gorilla tracking in Bwindi and Mgahinga national parks. Watch this space.
Kenya News
EMBRAER SET TO OPEN AFRICA CENTRE IN NAIROBI

Embraer, Brazil's commercial aircraft manufacturer, used the opportunity last Thursday, when another E190 jet was delivered to Kenya Airways at their Embakasi headquarters, to announce that they will be opening an office in Nairobi in early 2013, aiming to serve a growing African market where the demand for their jets and turboprob aircraft has been growing significantly in recent years.
Nairobi was arguably chosen over other hopefuls as a result of Kenya Airways having become Embraer's key customer in Africa, already operating a combined dozen of E190 and E170 aircraft. Under KQ's Project Mawingo, their 10 year strategic plan, this number is due to rise to as many as 31 E190 with 96 seats in a two class configuration and 3 E170, the smallest version of that aircraft family with 72 seats in an all economy version. Nairobi is of course also ideally located on the continent with just four hours flight to either end of Africa as well as across the continent to West Africa. Besides Kenya Airways do Egypt and Mozambique also operate Embraer jets with their national airlines Egypt Air and LAM Mozambique, as do a few other private airlines which use Embraer turboprops.
Alongside the sales office will a fully fledged service center open, where Embraer will stock spares and have service support personnel available to assist airlines in resolving maintenance issues, putting Embraer into pole position to further penetrate the more and more hotly contested market for new aircraft in Africa.
It is not clear at this time if Embraer will establish a maintenance centre directly or otherwise cooperate with private investors or even Kenya Airways, the latter already being an approved maintenance base for servicing their Boeing fleet in house. Additional options include, a later stage perhaps, to install a simulator in Nairobi where Kenya Airways in their Pride Center already operates such equipment for their B737NG's.
Watch this space for the latest news from Eastern Africa's vibrant aviation scene.
KENYA AIRWAYS TAKES DELIVERY OF YET ANOTHER E190

Kenya Airways, aka The Pride of Africa, has taken delivery of yet another E190 aircraft on Thursday last week, as the current pending order for 10 of these advanced aircraft is progressively being fulfilled by Brazil's aircraft manufacturer Embraer. The E190 jets are a perfect fit for Kenya Airways, as the airline is on course to roll out a number of additional African destinations in 2013, for which the use of the much larger B737-800 would initially make it hard to attain viable load factors, while the smaller jet, featuring a fully fledged business class section in a 2×1 configuration and 2×2 in economy class, offers in flight entertainment to passengers on this aircraft for flights up to 4 hours across the continent. Another 7 such aircraft will join the fleet between December and April or May next year.
In a related development it was also confirmed that Kenya Airways and China Eastern will commence a full reciprocal codeshare arrangements for flights between Nairobi, via Bangkok to Shanghai Du Pong, effective 01st of December, adding yet another codeshared route for the South Asia region after signing up earlier this year with Korean Air and more recently with Vietnam Airlines. Watch this space for the freshest aviation news from Eastern Africa.
KIBAKI'S INFRASTRUCTURE LEGACY SECURE AS CABINET APPROVES AIRPORT FINANCING

The aviation sector in Kenya, and in fact in the wider region, will be jubilant as news emerge from Nairobi that the last cabinet meeting chaired by President Kibaki has approved the financing proposals by the Kenya Airport Authority, for the pending Project Greenfield which includes the building of a second runway, but also the subsequent modernization and refurbishment of the present terminals one to three.
Though repeatedly mentioned here, the various components of the ongoing works at Jomo Kenyatta International Airport and the planned expansion, are worth summarizing here once again for the benefit of readers:
· Project Greenfield – set to catapult Kenya's aviation industry into the 21st century with a new mega terminal to be primarily used by national airline Kenya Airways and its alliance partners. The tender awards have been concluded and the remaining financing package is currently being finalized with Chinese state owned banks used to facilitate major contracts of this nature. Groundbreaking is expected to take place next year and construction is likely to kick off proper by November 2013 with a completion date for the terminal by 2017. Cost of this component is at current prices about 55 billion KShs. The second runway, which is part of this project, will see construction start in 2013 too, is expected to last about 3 years and estimated at just under 13 billion Kshs.
· Terminal Four – This ongoing construction which started in Q3 of 2010, will probably be completed in late 2013 but delays are reported on sourcing and tendering of equipment and furnishings which may delay opening into early 2014. This new terminal will cost just under 10 billion KShs when complete and cater for an increase in passengers until Project Greenfield will come on line, in addition of which it will allow for the start of work on the present terminal building which was opened in 1978 and is now processing nearly 3 times the initial capacity.
· Terminal 1 – 3 Renovations – This project will only start when Terminal Four is fully operational and then be carried out in phases, at an estimated cost of around 8 billion KShs at current prices.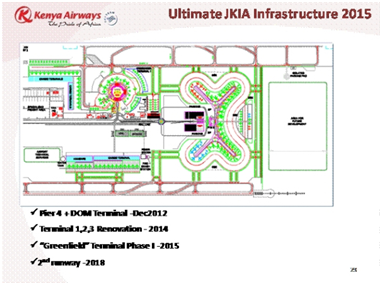 In order to finance these ambitious projects KAA has in July this year doubled the passenger tax for international departures from 20 to 40 US Dollars and the expected increase in flights and passenger numbers is according to a source close to KAA the repayment of loans viable, leaving sufficient cash flow at hand for recurrent and further investment expenditure in coming years. For 2012 over 7 million passengers are expected to fly in, through and out of Nairobi's JKIA and passenger growth for the next few years is expected to be in the 10 -15 percent range, making the timely completion of all pending projects an absolute must, if Kenya Airways' ambitious expansion plans, set to double their fleet by 2016, is to materialize. Watch this space.
PORINI COMES TO NAKURU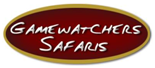 The four celebrated and award winning Porini Safari Camps of Gamewatcher Safaris in Kenya will be getting another 'sibling' when a new temporary tented camp will open in a wooded area of Lake Nakuru National Park.
Similar in set up to all the sister camps on Ol Pejeta and their conservancies outside Amboseli and the Masai Mara, this latest addition to the Porini portfolio will open in December and operate until Easter and then resume between July and October. The all under canvas operation offers comforts similar to those in the other camps by Porini, using gas lamps and solar power in guest tents and the mess / bar / lounge tent, where food and service levels will provide guests with great cuisine and some of the best campfire hospitality found in Kenya.
Like in all other Porini camps there will be trained safari guides taking guests on game drives in the semi open 4×4 vehicles to see both black and white rhinos, Rothschild giraffes, often the elusive leopard and of course the large flocks of flamingos often painting the shores of Lake Nakuru pink. Visit www.porinisafaricamps.com for more information on camp locations, awards won for environmental best practices and of course for bookings.
CREDITORS MOVE ON JETLINK TO PROTECT THEIR CLAIMS

The High Court in Nairobi has granted what must be the first of several applications by creditors of grounded privately owned Kenyan airline Jetlink, as the owners of four of the carrier's CRJ200 jets have moved to get them 'taken into CAA custody'. According to a source in Nairobi did Mexico CRJ Ltd. apply to have their interests safeguarded following Jetlink's failure to pay the leases on time, now reportedly overdue by 3 months already.
Jetlink is now at the mercy of both the South Sudan government and the Kenya government to find a mechanism to get over 2 million US Dollars, held in South Sudan pounds in banks in Juba, repatriated so that pending lease fees, fuel, salaries and regulatory charges can be paid and the airline resume operations.
The longer that will take however, and with the potential of more legal cases looming now large, the more difficult it will be to get back into the air. 'The dam has broken here for Jetlink as the first of their creditors has swooped in and got a court order ahead of the others to secure their aircraft. I think others might now swiftly follow to protect their debts too like fuel companies, their handling agents, other suppliers of spare parts and so on and maybe even CAA and KAA for fees of parking, navigation, landing. When that starts it makes it very difficult to resume operations because then legal process takes over. Even if they get their money out of South Sudan, it will be very difficult for them because supplier will put them on cash basis with no credit extended any longer until they have settled their bills and restored market confidence' said a regular aviation source from Nairobi before adding 'the biggest beneficiary here will be Kenya Airways, because other private airlines which as you know alsy have legal cases pending, they are now also under scrutiny. Jetlink sold tickets right up to the time they stopped operations. Passengers had to buy fresh tickets with no refunds yet. So while everyone has confidence in Kenya Airways that when you pay for your ticket you will actually fly, that may not be so with other competitors. Travelers will seriously think who might be next and so KQ is the one safe bet they think of. Kenya Airways will have taken the lion share of passengers for Mombasa, Eldoret and Kisumu from Jetlink's passenger pool and of course for Juba. KQ might have a similar problem getting their money out from their but their other operations keep the cash coming so they can wait from a better position. Our other Kenyan airlines flying to Juba however might feel the pinch much harder'.
In related news has the arrival of Kenya Airway's new Director of Marketing Chris Diaz already shown results as the airline has launched a number of promotional fares in Uganda, with the Entebbe to Nairobi return ticket now selling as low as 269 US Dollars inclusive of all taxes and fees, serving notice of intent to aggressively market their services and allow holders of frequent flyer loyalty cards to earn miles in the process.
Watch this space for regular and breaking news from East Africa's vibrant aviation scene.
CONVICTED FORMER TOURISM LEADERS START APPEAL HEARING
Former Permanent Secretary Rebecca Nabutoola, former KTB CEO Dr. Achieng and former Maniago Safaris CEO Duncan Muriuki yesterday appeared before the High Court in Milimani / Nairobi, pleading to be granted bail ahead of a formal appeal hearing going underway. All three convicts, through their lawyers, cited a number of issues why their long prison sentences and added heavy financial fines should be overturned.
Joined in the appeals process are Maniago Safaris, which want their name cleared as they were never served with summons to attend trial and hence were not represented by counsel, yet mention by the magistrate in her guilty verdict. Maniago's chances to have their mention struck from the judgment are considered quite high though observers feel that the three found guilty in the initial hearing my perhaps only hope to have their sentences and fines cut, as there was simply too much evidence produced against them, leading to their convictions.
A financial scam, misappropriation and misuse of funds and other offences were, at least according to the trial magistrate all proven beyond reasonable doubt, leading to the conviction of the trio several months ago.
The fall of the once high and mighty it seems, as Kenya's judiciary gets tougher under their newly defined rights drawn from the country's new constitution. Watch this space as the appeals process continues.
SAFARILINK MAKE IT THREE IN A ROW

Kenya's premier safari airline, Safarilink, last week scooped the coveted Enterprise of the Year 2012 – Airlines award at the EcoTourism Kenya gala dinner, where the topmost green performers of Kenya's tourism industry are recognized for their commitment to reduce their carbon footprint, employ best practice and show ongoing commitment to protecting the environment in all facets of their corporate life.
Key to this three in a row recognition is undoubtedly the airline's ongoing carbon neutral operation, made possible by significant contributions to the Bill Woodley Mt. Kenya Trust, which is now playing a lead role in re-forestation with indigenous trees on the slopes of Mt. Kenya, but also the two conservation projects Safarilink supports. One is a set donation for every passenger landed or collected from the Lewa Downs airstrip and the other a similar scheme for every passenger landed or collected from the Ukunda airfield, the latter assisting the work of the Colobus Trust at Diani.
In other news from Safarilink it was also learned that the airline will add two new services come June next year in a remarkable show of confidence that Kenya will remain a choice destination for upmarket visitors coming to the country for a safari. Travelers can count on Safarilink to fly them from one park to the next, not wasting a moment of their precious time with hours upon hours on the roads. Come 15th June 2013, the airline will commence a new flight from the Masai Mara – any airstrip – to Laikipia, where some award winning safari camps are located. From Laikipia the aircraft, normally a state of the art Cessna 208 Grand Caravan, will return to Nairobi's Wilson Airport.
Laikipia destinations include Loisaba, Lewa Downs, Samburu and Nanyuki, the latter offering access to Ol Pejeta and of course the Fairmont Mt. Kenya Safari Club.
Congratulations to Safarilink on this remarkable accomplishment of making it a rare Hat-trick of Awards.
KENYA'S ATC INFLICTS MORE PAIN ON AIRLINES

Kenya's aviation primadonnas, aka air traffic controllers, have once again decided to move from regular work to slow go, inflicting some serious pain on travelers and the airlines flying within Kenya but also the international carriers coming to Nairobi.
As reported recently, such measures keep piling up delays in particular on national carrier Kenya Airways, where tight schedules now find themselves wrecked across the day with compound delays every time a flight either has to land or take off in Nairobi, Mombasa Malindi, Eldoret and Kisumu.
'For once the travelers cannot blame the airlines for delays because this is all the doing of ATC. Like previously, they ambushed the airlines and KCAA pressing for their demands to be met. I wonder at times if employers and employees still ever talk to each other because these days we see one strike after the next here in Kenya. And it has also become unpredictable because one day they work like normal and then we wake up and first thing in the morning they cause delays of an hour already. Let me wind them up a little here, they are committing an environmental crime every time they keep a jet on the taxiway for half an hour or longer, because it burns fuel and adds to global warming. Have they even thought of that damage the cause over and above the cost they inflict on airlines with people missing connections? asked a regular source from JKIA in Nairobi, after the problems re-emerged since Monday this week.
Airline officials contacted were understandable reserved with their comments but he underlying message was that KCAA needed to address some of the issues, like staffing levels and shift hours to ensure continued safe operations in Kenya's airspace. Watch this space for regular and breaking news from East Africa's aviation scene.
KTF WITHDRAWS CASE AGAINST MWAZO

The pending court case by the Kenya Tourism Federation against tourism minister Danson Mwazo was yesterday withdrawn in the High Court in Nairobi, following the Industrial Court's decision earlier to re-instate Muriithi Ndegwa to the position as rightful CEO of the Kenya Tourism Board. A regular source in Nairobi attributed the dropping of the case to the fact that the material objective had already been achieved, when the Industrial Court had also ruled the minister had no powers to ignore KTB's Board of Directors decision to recommend the renewal of Ndegwa's contract by a further 3 years. 'Should the minister opt to appeal, a decision which would only show how removed from reality and from the private sector he is, KTF would probably immediately restore the law suit. KTF's association members are in agreement on several issues, one is to now withdraw the case because Muriithi Ndegwa has won his own suit in the Industrial Court, and number two, to resume should an appeal be filed. Mwazo is on collision course with the private sector and the rift is deep. He has made no efforts to right the wrongs he has done. Someone has to tell him about dialogue and finding common ground with the private sector' said a regular contributor from Nairobi in a phone conversation.
Senior tourism stakeholders are keen to put this saga behind them and move forward and concentrate on promoting Kenya abroad, in new and emerging markets to ensure that negative reporting abroad is countered with factual situation reports. 'Kenya for tourists is a very safe country. We have a good track record and we just have to pull in the same direction to make it count. We have confidence that new code share agreements by Kenya Airways for flights to Korea and Vietnam can tap into new markets in South Asia and that China continues to produce more visitors. We have very good products to sell and the KTB staff are now finally able to get back to work instead of wondering whom to greet 'GOOD MORNING BOSS' come tomorrow'.
And true that is, but watch this space to find out if there could be another twist in that tail.
KENYA AIRWAYS APPOINTS CHRIS DIAZ AS NEW DIRECTOR OR MARKETING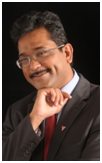 Kenya Airways has just announced the appointment of Mr. Chris Diaz as their new Director of Marketing, effective immediately.
Chris joins Kenya Airways from BIDCO Group where he served as the Group Marketing Director, overseeing functions in Communications, Corporate Affairs and Business Development across different countries. With the new appointment at Kenya Airways, Chris will continue to serve BIDCO as a non Executive board member.
Along with his position at Kenya Airways, Mr. Diaz who is a Trustee of the Chartered Institute of Marketing will remain a member of the Brand Kenya Board where he is charged with the responsibility of giving strategic input in activities to position Kenya positively to the rest of the world. He holds a Chartered status, Bachelor of Commerce (Hons) in accounting, Diploma in Marketing and a Masters in Science in International Marketing (UK). Commenting on the appointment, Chief Executive Officer and Group Managing Director, Dr. Titus Naikuni said Diaz will in his new capacity be expected to spearhead KQ's marketing activities locally and in other markets in line with the airline's 10-year growth strategy dubbed Project Mawingu. Said Dr. Naikuni on the occasion of introducing Mr . Diaz to the media and senior staff of the airline: 'Mr. Diaz has joined us at a crucial time when we are in the process of expanding our route network with projected destinations to the Far East and other African markets. His vast diverse experience in the FMCG sector and strong grasp of marketing to a global audience is an asset to Kenya Airways. Mr. Diaz is reputed as passionate about high quality corporate strategic communications and is experienced in building consistent Brand Equity for international services and products. He enjoys and stimulates positive teamwork, strongly encourages modesty and attention to detail as a Brand personality'.
Chris Diaz was awarded the Head of State Commendation (HSC) and has also been honored by the Marketing Society of Kenya with the Warriors and Fellows Awards, for successful marketing and supporting growth of world class brands. Alongside his professional roles, Mr. Diaz has served as Director in CMC Motors Group, African Marketing Confederation and is currently a board member of the World Marketing Summit Group.
He is described as having a passion for conservation, environment and supporting sustainability projects for community development.
Congratulations from this correspondent to Chris and looking forward to many years of working together in promoting Kenya and The Pride of Africa.
KENYA TO GET ANOTHER FIBRE OPTIC LINK TO THE WORLD

When a planned 4th fibreoptic cable will connect Kenya, and the hinterland countries, with the rest of the world, capacity will nearly double from the present 8.5 terabyte per second to over 15 terabyte a second, allowing for greater penetration of internet usage in Kenya and countries beyond like Uganda and Rwanda.
Present cable operators like EASSy, TEAMS and Seacom are reportedly concerned about the impact of another cable landing at the Kenya coast, but in view of broken promises of significantly lower cost for end users the market seemingly cannot wait for another option to become available. At one stage the cable operators and their contracted ISP's had signaled cost of internet connections to fall by 90 percent, a distant dream still as internet service providers in Kenya and Uganda continue to milk the market for all it is worth, while at the same time crying about significant unused capacities, which cannot however be sold at the often exorbitant prices charged for high volume endusers.
e-Commerce, while today supported by more secure technologies vis a vis the use of credit and debit cards, has therefore grown only slowly in the region and in particular tourism marketing, with streaming videos from webcams located at prime sites in national parks and scenic spots, have not taken root as the cost for many companies remain too high, in the process having to let go of prime opportunities to showcase East Africa's tourism attractions to not just the wider world but to the domestic tourism market too.
Airline transactions and bookings for hotels, resorts car hire and transport services through e-Commerce are therefore way below global average, though experts believe that internet usage and traffic across East Africa could quadruple over the next 4 years, subject of course to lower tariffs which makes internet access affordable for wider sections of business and domestic users.
An added benefit for users is the redundancy factor, as in the past as many as two of the cables were cut at the same time by careless ship captains dropping anchor on them. The new company will most likely therefore be asked by the Kenya government to seek an alternative landing site to allow for options and fallback plans should anything significant happen to the other landing site where the current cables reach land. In a related development it was also learned that legislation and regulations are in the making to have every internet user in Kenya be given a unique tag for identification purposes as a measure to curb economic cyber crime and combat terrorism. Watch this space.
SERENA BAGS KENYA'S ECO WARRIOR AWARD 2012
The Serena Beach Hotel and Spa was last weekend crowned with EcoTourism Kenya's Eco Warrior Award for 2012 in recognition of nearly 20 years of dedication towards turtle and butterfly conservation along Shanzu Beach in Mombasa, where the resort is located. At the same function EcoTourism Kenya also granted the Serena Beach a silver rating in regard of significant environmental awareness and for applying green technologies wherever possible.
The resort's programme towards turtle conservation has been in place since 1993. The overall objective of the scheme has been to provide a safe haven for turtle eggs, and to transfer these eggs to safety while providing incentives to the local fishermen who help in protecting them. To date, the scheme has successfully rescued over 10,000 hatchlings. Local fishermen who participate in harvesting the turtle eggs are paid thus boosting their income and benefitting their families. We also offer turtle conservation lectures to guests, done by a resident naturalist on site.
The Butterfly Farm on the other hand has to date successfully bred 57 species of butterflies to save some of Kenya's 870 species of butterflies, 35% of which are to be found in the Coastal forests. This project recently drew interest from a team of bloggers from Kenya Bloggers Association, who visited the projects and will be hosting various articles and success stories on their blogs which have international recognition and access worldwide.
In keeping with the continuous need to understand and protect the environment in which it operates, Serena Beach Hotel & Spa offers environmental training toboth staff and the communities around in a bid to create understanding of the importance of environmental responsibility. Besides this, an onsite naturalist – who is based at the resort – provides training to all staff members on environmental policies and practices.
To ensure sustainability of these projects, the resort not only engages in the turtle and butterfly conservation, but has equally employed direct funding into waters conservation, proper waste disposal and a monthly environmental clean- up. The resort is fitted with water meters and the amount of water being drawn from local water sources is measured daily to ensure that our water saving initiative is making a difference. The hotel also has a desalination plant and borehole. Proper waste disposal and management is ensured by sorting waste at the source and recycling of glass and plastics. The food remains are collected by a contracted local pig farmers from a nearby village who also benefit from the compost pit as a source of manure instead of using fertilizers.
No wonder then that EcoTourism Kenya has at last recognized these efforts by the Serena Beach Hotel and Spa with their highest honours. Congratulations to Serena on this occasion and keep up the good work.
JETLINK SAGA PUTS PRESSURE ON KENYA GOVERNMENT TO ACT ON SOUTH SUDAN
The halt of operations by Jetlink, one of Kenya's leading privately owned airlines, has not only stunned Kenyans but also exposed a weak link in the relations between Kenya and South Sudan, namely payment for goods and services rendered. It is understood from the top management of Jetlink, that for weeks they sought political intervention from both governments to have the Central Bank of South Sudan release their 'stuck' ticket payments received in local currency in Juba, amounting to well over 2 million US Dollars. With only good words but no concrete action following, did the bankers of Jetlink, reportedly Equity Bank which has a branch in Juba, pull the plug on the company after accommodating them for the past few months, worried over growing exchange risks and the un-business like attitude of South Sudan's central bank staff.
The Jetlink case, while spectacular without doubt, is however only the tip of the iceberg and more and more details are now emerging in the open media of how South Sudan has increasingly defaulted on payments, causing now a major economic and growing diplomatic rift between the two countries. As companies are now gathering the courage to come out in the open and demand publicly that their government assists them in getting paid for goods delivered and services rendered to South Sudan customers, it is becoming increasingly evident that the amounts in question run in the tens of millions of US Dollars outstanding, putting investments, jobs and in fact the entire Kenyan economy at risk, should South Sudan actually default as some have started to suggest. Some of Kenya's top companies are said to be seriously affected such as breweries and soft drink producers, construction material suppliers and fuel suppliers, a situation mirrored in neighbouring Uganda where some companies have halted exports to South Sudan unless paid in advance.
'Official Kenya' is trying to downplay the situation and even Kenyan Central Bank officials, reported to have stayed in hotels in Juba run by Kenyan managers, have been unwilling to concede that the growing list of unpaid invoices has even been discussed between them and their colleagues in Juba. Pressure is now however intensifying, also through Kenya's business associations – similar to what is happening in Uganda – to have the Kenyan government take a tougher stand on South Sudan and demand a payment schedule to be introduced so that outstandings can be recovered and Jetlink resume operations. The forthcoming COMESA Summit in Kampala, where a business forum is being held alongside the political meetings, will no doubt also raise this issue under either a main agenda item or else under any other business, using the forum to gain political support to resolve the problems brought upon them by South Sudan's growing hunger for imports but lack of cash to pay for it.
And in closing, South Sudan's inability or unwillingness to pay will undoubtedly have an impact on their chances to fast track their ascend to the East African Community, as the business sectors in Uganda and Kenya are now getting increasingly vocal to have their governments serve notice to Juba, to either pay up or else risk a longer waiting period to join the trade block. Watch this space.
Tanzania News
SERENGETI SIMBA ADDS STONE HOUSE
Located on top of what is locally known as Gambasage Hill inside the Ikona Wildlife Management Area, the Serengeti Simba Lodge has always offered great views, in particular over the Grumeti River and into the Grumeti area of the Serengeti. The latest addition to the lodge is the just opened Stone House, offering two family rooms with a common sitting room and foyer, besides an additional twin and three 'queen' rooms, all self contained of course. Two new supersized tents were completed at the same time, pushing available accommodation to now 21 units in total, meeting the growing demand for the property.
Being located in a community run reserve, adjoining to the boundaries of the Serengeti National Park, the lodge is able to offer walks and night game drives, something not possible inside the park proper, adding value for guests. Many visitors to the Simba Lodge could, if staying inside the park, never enjoy the close up encounters on foot, with trained guides at hand, or see the nocturnal spectacle of wildlife, the hunt by predators and the panicky escapes by plains game being stalked by lions, hyenas and other predators, especially when the annual migration of the wildebeest moves through the area.
For more information visit marketing
PRECISION AIR TO STICK TO MARKET STRATEGY AS RIVALS REVEAL FARE STRUCTURE

Tanzania's premier airline Precision Air appears undaunted by the prospect of big talking FastJet coming on line in coming weeks, as another ATR42-600 state of the art turboprop aircraft joined their fleet a few days ago.
FastJet appears to be putting as many as 10 fare classes on the market, starting from 32.000 TShs when prebooked weeks in advance to 170.000 TShs when booked for immediate departure on the flights from Dar es Salaam to both Kilimanjaro and Mwanza, but passengers in addition have to pay for taxes and checked baggage, as well as drinks and food on the plane, driving the overall cost of a flight with them up considerably. FastJet also appears to have a strict policy that should a passenger miss a flight, for whatever reasons, the ticket can neither be refunded nor used on another flight, causing such unfortunate travelers the added cost of having to buy a fresh ticket, then probably voting with their feet as they might never return for a second helping.
In contrast has Precision Air a solid market base already and offers more flights to both Kilimanjaro and the Arusha Municipal air field, as well as to Mwanza, while flights from Kilimanjaro and Dar es Salaam too offer a wider range of departures through codeshared operations with Kenya Airways. Here will in particular the benefits of frequent flyer programmes be an added factor for travelers, which can include upgrades to business class and access to the business class lounges, something the new kid on the block is unable to offer.
It is understood from regular aviation sources in Dar es Salaam that Precision banks on both their jet operated flights on the domestic network between Dar, Kilimanjaro and Mwanza but increasingly on convenient departure times across the day using their fleet of ATR's which are flying on the route only marginally slower while giving the airline considerable cost savings on fuel, handling and landing / parking fees. A further benefit of having a sizeable turboprop fleet is the ability to fly to a number of destinations in Tanzania where larger jets cannot land, leaving a company like FastJet out in the cold as they only operate Airbus aircraft which are restricted to the main airports in the Tanzania and the region. 'I think we shall see a strategic game of chess in the skies begin now. FastJet will only be able to offer 2 or 3, at best perhaps 4 departures between Dar and Kili and Mwanza but with their fares need almost full house on every flight to make ends meet. Precision has the flexibility to use ATR's and offer a lot more departure times because they use smaller planes. And let's not forget that government will help Air Tanzania in any way they can, including protecting departure times for them. ATCL's fares right now are not much over those top fares by FastJet and who knows what government will scheme up to give the national airline competitive advantages. And then there is the handling cost where Precision does very cost effective selfhandling and FastJet has to use Swissport and pay what must be much higher cost. Considering that 540 never really made that big an impact on the Tanzanian market when they used a smaller and cheaper to operate CRJ, it will be interesting to see how the new airline with larger planes will manage. This is an endurance race and they will find the going to be tough' said another regular aviator from Tanzania, stressing his desire for anonymity while quipping 'Just don't mention my name because I can guess these fellows cannot be very happy with you the way you exposed them'. True that is but let's wait for that battle in the Tanzanian skies to commence and see how all this will unfold.
KAGESHEKI OWNS UP TO HONG KONG IVORY HAUL, PROMISES FRESH ANTI POACHING EFFORTS

When the latest blood ivory shipment was seized in Hong Kong last week, no nonsense Minister for Natural Resources and Tourism Khamis Kagesheki, unlike on the last occasion a few weeks earlier, did not call into doubt that the source named by the Hong Kong authorities was indeed Tanzania.
Back then, probably on advice of senior ministry staff, the minister was quick to denounce the origin as mere speculation, only to be ambushed within days when the Hong Kong authorities issued international arrest warrants for three Tanzanians wanted in connection with the confiscated shipment.
This time Kagesheki was swift in accepting the facts and true to his nature, shown ever since his appointment to the job earlier in the year, left no doubt where he wanted to take the investigations: 'This is very disturbing news indeed, I have already discussed the issue with the Inspector General of Police and we are dispatching a small team of trusted experts to Dubai and Hong Kong to assess the papers and follow it up to discover those involved'. The minister went on to say he had discussed related issues already with cabinet colleagues in order to put into place measures to stop poaching and arrest those involved, middlemen and financiers included before adding:' If such a container full of elephant tusks can leave the port unnoticed, then the country is in grave danger. This proves that even weapons can be sneaked into the country', raising the alarms by using smart comparisons to finally trigger what is hoped a major government offensive against the menace of poaching, which going by the latest reports is now standing at well over 30 elephant a day.
Kagesheki will according to a regular and usually well informed source also invite the Chinese Ambassador to Tanzania to discuss the underlying reasons for the increase in poaching in Tanzania, the demand by the Chinese domestic market for ivory, and what measures to take to combat it in China through stricter laws and enforcement of existing rules and regulations. The minister reportedly also conceded that these latest discoveries were not helpful in advancing the country's request to CITES for a one off permission to sell up to 100 tons of ivory held in store in Tanzania, supposedly from legal origins and not from poaching. In this regard there also seems to be a shift from previously vague statements over the use of the proceeds, with deep background information now suggesting that all of such cash generated could be dedicated to anti poaching and park management use, whereas in the past Tanzania was evading this question, raising speculation that such money could end up in the general fund and be used for non conservation related expenditure. Watch this space as the current investigation gathers momentum.
Rwanda News
CONGO'S REGIME TROOPS FIRE INTO RWANDA
In what has been described as a blatant act of aggression and an overt attempt to drag Rwanda into the civil conflict raging in Eastern Congo, have regime soldiers fired mortar rounds and shells into Rwanda, killing at least two innocent Rwandans and injuring several more. Notably this is the second incident of this kind within days.
There is suspicion amongst the friends of Rwanda that the DRC regime, though instantly offering apologies and vowing to punish the responsible commanders and troops on the ground was part of a deliberate provocation conceived in Kinshasa, hoping that Rwanda would respond in kind and could then be blamed as a war monger. Other sources offered opinions that this was part of a campaign to destabilize Rwanda and to hit in particular the tourism industry, which has in recent years become the backbone of Rwanda's economy.
'Of course no one has been in the room when and where this was planned, but the Congolese do not just by accident direct fire into Rwanda. That is part of an evil conspiracy involving the Kabila government which has desperately tried to make Rwanda look bad. They made all sorts of accusations about us, claimed we support rebels in Congo and yet all we do is secure our own borders. From that part of Congo, please remember that, have many attacks been fielded against us by militias Kabila's forces have failed to contain. In fact they let them operate freely as if they were allies. The UN tried to smear us and you in Uganda for complicity to support rebels. No one shred of evidence was however produced. It is clear that certain elements within the UN are in league with Kinshasa and have become their willing stooges. I think our government will just continue to secure our borders the way they have done but not be drawn into the internal affairs of Congo. What is going on there is not our but their problem. We have in the past helped to solve it but were then told we were invaders even though we had a mandate. It is clear that Kabila's handling of the affairs in the East is causing all these problems, so let him solve his own problems. Even if it happens again, I don't see our government to shoot back. All Rwanda wants is peace in the Great Lakes region, respect for human rights and for the criminals who were part of our genocide to be arrested and brought to justice' said a regular source in an email communication overnight, after discussing the escalation of a long festering conflict in the Goma region across from the Rwandan border town of Gisenyi.
Goma is now within sight of the main rebel group fighting government troops and the supposedly neutral UN force turned allies of Kinshasa, at last shedding even the pretence of being independent and acting as a protection force for civilians, who have suffered unspeakable hardships from the hands of Kinshasa's soldiers.
Another source speculated that some of the mortars and shells were very likely aimed at some communications equipment inside Rwanda which if true would again support suggestions from a wide range of sources that this was a planned and not an accidental incident.
Tourism sources have rushed to give reassurance that not one tourist was in the vicinity of the incident and that all humanly possible precautions are being taken to ensure that visitors to Rwanda, and in particular the town of Gisenyi, or the Congo Nile Trail and the Parc de Volcanoes, are kept safe and sound. Watch this space as the situation on the ground remains extremely volatile inside Congo and very watchful but calm inside Rwanda.
Ethiopia News
ETHIOPIAN AIRLINES OPENS NEW PREMIUM LOUNGE

With the first few B787 Dreamliners now flying from Addis into the world Ethiopian Airlines has now opened the first section of a brand new business class lounge in Addis Ababa, to match the new aircraft in the skies with the comforts of a newly designed, state of the art lounge on the ground.
Information received to this effect speaks of the new Cloud Nine Lounge being the best Addis Ababa's Bole International Airport has ever seen. A sleeping area with cots, aimed at providing rest for premium passengers with longer connecting times, is a new feature as are massage chairs, free WiFi and fixed working stations for those who need to catch up with work. The second phase, when open, will feature a fully fledged Spa with showers, steam, sauna and massage and a typical Ethiopian coffee corner which will be open 24/7 offering freshly brewed spiced coffee from the Ethiopian highlands.
Industry observers agree that such added comforts and services for premium passengers and regular frequent flyers will be one of the cornerstones to retain them, besides flying state of the art aircraft and offering service levels pre-, in- and post-flight similar to those of the new aviation giants in the Gulf. 'Regular flyers look at punctuality, the safety record of their chosen airline, connectivity, fast track check in and then of course the state of the hub lounge and the lounges in destination airports. If the first set of expectations is met but he lounge is of poor quality, they seek that element of service somewhere else' said a regular aviation source in Nairobi, where the various premium lounges are often overcrowded, underscoring the need to give premium passengers an oasis of peace and tranquility on the ground similar to the comforts of the first or business class cabin in the sky. Watch this space.
Mauritius News
MAURITIUS RELAXES VISA REQUIREMENTS FOR 75 COUNTRIES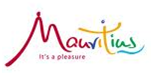 A regular source from Port Louis has confirmed information, that Mauritius has relaxed Visa requirements for 29 African countries and 75 countries overall, aimed to facilitate greater bonds with those countries vis a vis trade and travel. Restrictive Visa regimes were according to tourism sources from Mauritius at least in part to blame in the past for less than expected travel from the African mainland to the island, a situation now apparently recognized by the foreign ministry and progressively remedied.
While the move was broadly welcomed one source had this to say: 'We welcome this news as a good start but it can only be a start. What we need to do is to emulate Seychelles where no Visa are required at all. Their success in tourism is not just a result of the St. Ange factor. It is also a result of being able to tell potential visitors to just get on a plane and fly there, no Visa, no hassle. I think if Seychelles has the mechanism to control visitors actually leaving at the end of their stay, we in Mauritius should be able to do that to. We have a much larger population of course but the technology at the airport now takes pictures of visitors and if now tries to overstay they can easily be pinpointed. So ideally, one day soon, we should also abolish the Visa altogether because that will bring a boom of more visitors to Mauritius'.
Mauritius will for 2012 very likely loose the status as the most visited Indian Ocean island to the Maldives with third places Sri Lanka also catching up fast now that the civil conflict there is over and investments in the hospitality sector are booming, a trend a Visa free regime would very likely and very effectively counter. Watch this space.
Seychelles News
SEYCHELLES INVESTMENT BUREAU SEEKS INVESTORS FOR AIRPORT HOTEL PROJECT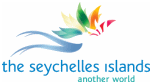 As the archipelago is gearing up towards yet another major tourism festival, SUBIOS, aka The Festival of the Sea, has the Seychelles Investments Bureau launched the Ile Soleil project where a major new hotel, located within close distance to the international airport is at the centre of developing this artificial island.
Of the more than 120.000 square meters of available land some 30.000 square metres or 3 hectares have been set aside for an ocean facing new resort hotel, while the rest of the artificial, reclaimed island is set aside for housing as well as businesses.
The project tender was according to information received from Victoria launched by the Chairman of the Seychelles Tourism Board Mr. Barry Faure, signaling the close interest of the tourism industry on the islands in the project. Open to both local and international bidders it was reportedly stressed that a partnership or investment consortium which includes Seychellois investors, was the preferred way forward though exclusive foreign investments too would be welcome.
SIB's Chief Executive Sherin Renaud and her staff will be available to answer questions as to the scope and time frame of the Ile Soleil development and enquiries should be directed to info
More particulars about the project can also be accessed via www.sib.gov.sc where also a range of other investment opportunities in the Seychelles can be found.
Tourism is the archipelago's main economic activity, besides fishing, and tourism arrivals have since 2009 grown in leaps and bounds as a result of STB's marketing juggernaut. The new approach by STB to bring the global travel media on board has catapulted the islands into the global spotlight and showcased the Seychelles as a place for the rich and famous but also for budget minded travelers, for whom a growing number of locally owned villas, holiday apartments, self catering chalets and bed and breakfast establishments offer splendid holidays too. Arrivals, forecast this year to exceed 200.000 for the first time ever, are on course to establish a new record, setting the stage for more hotel developments in line with the country's tourism development master plan. Watch this space for regular and breaking news from the Seychelles and other Indian Ocean islands.
PRASLIN'S LATEST ATTRACTION OPENS ITS DOORS TO THE PUBLIC
(Seychelles Minister for Tourism and Culture Alain St. Ange planting a Coco de Mer, picture courtesy of MoTC)
A few weeks ahead of its official opening, the Praslin special Coco de Mer Nature Reserve, Fond Ferdinand lifted the curtain allowing government representatives spearheaded by Seychelles Minister for Tourism and Culture Alain St.Ange to experience the very cusp of the reserve famed 122 hectares of endemic species including the largest number of the island's unique Coco de Mer Palm Trees.
Situated at close to Baie St. Anne, the special reserve offers the ultimate in the wild life luxury and is the perfect place to escape to when the city life becomes a bit much. Fond Ferdinand plays home to all manner of wildlife. The most exclusive is hundreds fruiting endemic Coco de Mer palm trees.
'860 mature female Coco de Mer trees have been surveyed in the reserve over and above the 6 thousand male and juvenile trees that are scattered on the 122 hectares of land overlooking breath taking views of Praslin and the nearby islands' Mr Michel Gardette of the Nature Reserve said.
Welcoming Minister St.Ange and his delegation, Mr Michel Gardette, the Board Director of the Ravin of Fond Ferdinand Nature Reserve unveiled Fond Ferdinand's extensive restoration programme. Climbing to the reserve stunning view point, the old visitors rest bay has been demolished making way for a new wooden infrastructure. Footpaths and boardwalks have been restored making nature walk in Fond Ferdinand a unique experience.
For the past years the Seychelles Minister for Tourism and Culture, Alain St.Ange was closely monitoring the progress of transforming Fond Ferdinand into a high end product for visitors to the Seychelles. Minister St.Ange said that this project brings additional value to Praslin and it is set to entice visitors to extend their stays as more is available for them to do.
'Fond Ferdinand is an asset for Praslin, and it complements the Vallee de Mai World Heritage site. Presently Praslin needs more interesting sites to incite visitors to come and spend on the Island. Emphasis should continuously be put on diversification of products on offer for visitors to the island. The more we have things to do, the more beneficial our tourism industry will be for the Praslin community. It is important for Praslinois to tap into such new projects as it opens new opportunities for everyone on Praslin' said Minister St.Ange
Fond Ferdinand is offering a special rate for its soft opening. Between now and the 31st December 2012 Entrance Fee is only 50 rupees for visitors and Seychellois are granted free access to the reserve. The entrance fee for visitors will increase to 100 rupees as of the 1st January 2013 when the reserve will make its Grand opening. Free access will remain for Seychellois citizens.
As a symbolic gesture before departing the special Fond Ferdinand Coco de Mer Nature Reserve Minister St.Ange planted a Coco de Mer seedling.