AVIATION, TOURISM AND CONSERVATION NEWS from Eastern Africa and the Indian Ocean islands.
A weekly roundup of breaking news, reports, travel stories and opinions by Prof. Dr. Wolfgang H. Thome
You can get your daily breaking news updates instantly via Twitter by following @whthome, join me on www.facebook.com/WolfgangHThome where the articles also 'cross load' or read the daily postings on my blog via www.wolfganghthome.wordpress.com which you can also 'follow' to get immediate notification when a new article is posted.
Third edition December 2012
East Africa News
BUDGET TOURISTS INCREASINGLY TAKE TO OVERLAND BUSES TO EXPLORE EAST AFRICA

The softening demand for holidays in Eastern Africa from the main 'producer countries' in Europe, suffering from economic woes and downturns, has brought focus back on a group of travelers often overlooked, often ignored and often belittled by the mainstream tourism fraternity. Yet, these adventurers are very much part of the tourism scene across the region as those in closer contact with the reality from the ground up can confirm.
Overland truck tours bring in significant numbers of those ready to rough it and in particular local communities benefit directly from cash spent to buy food or pay camping fees for the use of community camp grounds. Backpackers too, mostly young people though some older folks also appear to take to this kind of grass root travel experience, form an integral part of the bigger tourism picture and it is well remembered, that when Uganda emerged from the doldrums of civil war, after President Museveni's NRA had driven the last of the dictators out of Kampala, the backpackers and overland trucks were the first to revive a fledgling tourism industry, since then of course gone mainstream as the country reaches the million arrival mark this year.
These intrepid adventurers often fly into the region using airlines offering the option of an open yaw ticket, in other words carriers flying to at least three, if not four or all of the EAC countries, allowing to arrive at one airport and leave from another after exploring the region.
Sadly no statistics are available from any of the regional tourist boards or national statistical offices how long such travelers spend in the region, but interaction with some of them suggests that many can spend an entire semester break, i.e. as long as 6 weeks, travelling across the region to explore the sights, cultures and wildlife attractions.
Others spend between 3 and 4 weeks according to feedback received on some recent survey trips, carry what they need in their back packs, most bringing along their iPads or Tablet devices but at the very least their smart phones. Money smart as these travelers are, these devices are powered by local telecom providers, at very affordable local tariffs which allow to stay in touch with family and friends by Skype, through FB uploads and via Twitter, where they describe their journey's impressions in detail, pictures included of course.
Other than coming to and leaving from the region, trips by air are often prohibitively expensive to these young people travelling on a shoe string budget, as are the mainstream hotels and lodges and resorts at the coast, but it seems an entire industry has sprung up, making a living from providing affordable, if often not outright cheap options for those willing to forgo the butler and valet services, the concierges and silver service 4 course meals.
Backpackers and Red Chilli in Kampala are the two best known budget hangouts, offering anything between dorm style accommodation to self contained rooms, the quintessential bar and a simple menu in a restaurant which serves square meals filling a hungry stomach but never in the running for a Michelin star rating.
Red Chilli has a rest camp inside Murchisons Falls National Park, near the Paraa ferry crossing of the River Nile, where accommodation and meals are considerably cheaper than in the fancied 5 star lodges. Budget guest houses in not too far off Masindi too are serving as a base for back packers, who then team up, often putting their money together, to hire a driver and a minibus – though there are specialized 'operators' available offering regular budget trips – to do day excursions into the national park, see the water falls, perhaps take a boat trip, see the game and then return in the evening back to their out of park lodgings. At the opposite end of the country, Kisoro too is a good example where these types of travelers lodge in town and then take local transport to reach the gorilla tracking sites for a day in the woods with Uganda's prized primates.
They travel across Uganda using public transport, busses carrying 60 – 80 passengers, locals mostly, but interesting enough many preferring the Post Bus it is understood for their time keeping and good safety record while those criss crossing the region have a number of options to reach or travel from Kampala to neighbouring countries.
Akamba successor EASY COACH appears to have a strong following, operating as many as three regular busses between Nairobi and Kampala, with in between destination options I will come back to later.
Others are BUSCAR, Gateway, Kampala Coach, Modern Coach and Queens Coach, among others with Jaguar specializing on the routes to Kigali, Bujumbura and Goma. Literally every major destination can be reached within 24 hours from Entebbe, be it Juba in South Sudan, Nairobi or Mombasa, Arusha or Dar es Salaam and from there some companies offer onward busses to as far as Lusaka in Zambia.
Back to EASY COACH though, on which I undertook a test trip to Nairobi recently to research close up and personal the pros and cons of travel by road.
This company has captured significant back packer traffic, as it stops enroute, both directions, in Jinja, aka the Adventure Capital of East Africa. Rafting, boating, bungee jumping, quad biking, cross country cycling and horse riding are just a few of the activities which await these folks, when they get off the bus, met by boda boda 'riders' willing to ferry them on their 125 cc motor bikes to the 10 kilometre distant Bujagali Falls where a number of hostels and back packer overnight options exist, some right on the river and others set back a little further, costing even less. A further stop in Kisumu allows others to get off exploring the Kenyan shores of Lake Victoria and pay a visit to President Obama's paternal homestead just a few kilometers outside the city at Kogelo, before continuing via Kericho, Kenya's tea growing heartland to Narok. There backpackers get off to explore the Masai Mara, again often staying outside the reserve and doing daytrips, crammed into minibuses but seeing the wildlife just the same as those able to spend thousands of dollars and having a 4×4 just for themselves.
A group of 6 Scandinavians travelling with me from Jinja and getting off in Narok, going by the names of Nils, Kjell, Leif, Britta, Inga and Freja, confirmed they had arrived on Ethiopian Airlines in Entebbe and were planning to leave from Arusha, after exploring first Uganda, then Kenya and finally Tanzania, using public transport and staying in affordable accommodation outside the parks, eating in local restaurants with the locals and yet, perhaps, coming closer to the people than a regular tourist will ever be able to do.
Another quick stop at the turn off from Narok to the 'old' Naivasha road allows once again back packers to get off to explore the Rift Valley lakes of Naivasha, Elementaita, Nakuru, Bogoria and Baringo using public transport of course, able to tick off Kenya's latest additions to the UNESCO World Heritage Sites and seeing the flamingos, the hot springs and the magnificent landscapes of the Great African Rift Valley.
And finally the EASY COACH arrives in Nairobi, near the main railway station, from where dozens of taxis or boda boda's are available to take the travel weary long distance passengers to their hotel, hostel or home.
While many of these busses travel at night, for those wishing to see the landscapes not ideal, it nevertheless allows 'business travelers' from the various countries to reach their destination the next morning, doing their business in trade or else, and take the evening bus back home, spending a mere 50 US Dollars in return bus fare between Kampala and Nairobi, and similar amounts to get from Kampala to Kigali, Juba, or a bit less from Nairobi to Mombasa or Arusha and a bit more to Dar es Salaam. That compares to a regular airfare of about 250 US Dollars return between Entebbe and Nairobi, economy class that is and with limited availability of seats for these fares, but that of course is for an hour's flight. Add to this the time needed to get to the airport in time in Entebbe for check in two hours before the flight and then get to the city centre in Nairobi at the other end, combined say 6 hours from Kampala to Nairobi. That compares, depending on which bus company one uses and whether the border crossing is in Busia or Malaba, to between 13 and 15 hours, a largely sleepless night, a distinct lack of 'flair' but at a fifth of the cost of an airticket and that is important when money matters.
Agreed, my usual way to travel is by air, seat 1A preferred if available, and to stay in my favourite hotels in Nairobi, Mombasa, Arusha or Kigali, experience the parks in a 4×4 or see it from a hot air balloon and spend the nights in the fancied 5 star lodges and tented camps as my many articles on travel across East Africa to our fabulous parks and beaches well attest to. Why then bother to explore this most unlikely mode of travel one might think.
Well, I got inspired by a friend who a few months ago undertook the journey from Nairobi to Uganda by bus to spend some time at the River Nile and a bit more at the Mabira Forest, after an earlier planned trip to Rwanda's Nyungwe, aka The Enchanted Forest bounced due to my illness at the time. THAT effort, instead of flying into the much more distant Entebbe, brought me face to face with the other way how to travel across our region, known to me of course, acquainted with the Red Chilli's and Backpackers' hostels in Kampala, but admittedly more in a dormant way than fully cognitive, until now that was. It got me thinking about the lower cost options and how little there is found about it in the mainstream media, though guide books like Richard Trillo's Rough Guide to Kenya gives really a step by step explanation of how to explore that country and similar publications of course also paying attention of how to get the furthest and the most with the shoestring budgets many young people travel on, aimed to explore the world with the resources they have. It also refreshed memories of my student days, when I travelled the entire Pan American Highway from Alaska to Tierra Del Fuego and then made my way across the Balkans through Turkey into what was then Imperial Iran.
Interaction with backpackers is easy, often easier than with a fellow passenger in business or first class on a plane, as they were all keen to hear about places, especially the lesser known ones in East Africa. As a result a few may have taken busses from Nairobi to the highlands to explore the Aberdares or Mt. Kenya, or gone beyond to see the Thompson Falls in Nyahururu, or get off a bus to Mombasa at Voi and explore the Taita Taveta area.
Options are aplenty in Kenya with domestic transport on minibuses and larger coaches reaching all points of the country on a daily basis, as there are the same options in Uganda of course, in Tanzania, in Rwanda and Burundi.
From the respective capitals a network of bus routes takes budget travelers from Kigali to Gisenyi on Lake Kivu, or to Kibuye, to Butare or to Ruhengeri and from Nairobi it is a few hours by road to Arusha, aka East Africa's Safari Capital from where public transport gets travelers to the slopes of Kilimanjaro in Moshi or to Mto Wa Mbuu from where to explore Lake Manyara National Park or to Karatu from where Ngorongoro is within reach.
Mobile communications, each country has several networks available, keep travelers in touch by smart phone, or through their iPads and Tablets as seen throughout the trip, with instant picture uploads and immediate chats answering the questions from parents, siblings and friends at home.
Admittedly, the safety record could be better overall but companies are now doing a lot more to train their drivers and give them sufficient rest time between trips. Travelers are spoiled for choice, some coaches air conditioned, some offering 'in drive entertainment' as in music or films by DVD, some offer snacks and water to entice passengers to book with them and others simply get you to where you want to go, no frills included. Locals are ready to share information on how safe THEY think certain bus companies are, and it is worth listening to them, as after all they are the most regular users of these services. The available printed guides, like The Eye in Uganda (www.theeye.co.ug) or their Kenyan and Rwandan equivalents, give a huge amount of information but as I was told by those I met and interacted with, the best source of information are the other travelers on the road and what can be sourced at for instance the Red Chilli or the Backpackers in Kampala, or similar places across the region. THERE the latest information on road conditions, locally available transport options to the parks or various attractions, and the prices, is at everyone's fingertips, fresh and often spiced up by personal and very current experience, freely shared including phone, email, FB and Twitter contacts of others met on the road who could be of assistance. It is often these referrals which keep guest houses and their associated transport contacts in business and THAT is money which really percolates down to the grass root levels and provides an income to many families. As I saw in Narok in fact, backpackers were met as they had pre-arranged pick up through exactly such referrals, a sign that the grassroot, internet based social media networking actually works.
Budget tourism exists and is alive in East Africa and in Uganda, and while not exactly the focus of thesis' and dissertations nor in the cross hairs of the mainstream tourism industry, it is a niche which is doing surprisingly well and seems to bring ever more young, and even older people into the country. And entire 'industry' has sprung up around it to cater for their pockets and budgets and when all is said and done, their experience of Africa is just as valid and intense as is the one of the 5 star travelers, flying from park to park and staying at the top of the pops en vogue boutique camps or lodges. It is called diversification, of products, of market niches and of how people travel, and there is not just a place for them all, they are all important in their own right. Hostels, guest houses, home stays, local restaurants and open air grill and beer joints and a transportation system the local people use day in and day out are readily available for those in search of the budget option, aided by a wide range of online blogs and the ever reliable Google facility, which almost in an instant brings information galore on the tablet screen, providing the latest information about even the remotest places across our region.
It was an experience and a half, the sleepless nights borne with greater ease as a regular insomniac but worth it any time, the very least to share my insight and perhaps encourage a few more to come to the Pearl of Africa and explore our attractions on a budget, and our neighbouring countries too of course.
East Africa is connected to the rest of the world with multiple daily flight options from Kenya Airways to Ethiopian Airlines, KLM/Air France, Brussels Airlines, Swiss and of course the Gulf giants like Emirates, Qatar Airways and Etihad, among others. Come visit, no matter the budget, there is no time like the present.
MALAYSIA SEIZES RECORD HAUL OF BLOOD IVORY
Information has just come to light that customs and port officials in Port Kelang in Malaysia have confiscated what might be the largest blood ivory haul ever, weighing as much as 20 tons according to sources quoted in Malaysia.
The shipment according to the details availed came from Togo in West Africa and was destined to be shipped on to a final destination thought to be China.
At least 1.500 tusks were found aleady at the time the information was sent, representing at least 750 elephant butchered for their tusks, which in China and other Far and South East Asian countries fetch record prices as the demand for carvings, seals and even chopsticks made of ivory soars among the nouvelle riche in that part of the world
CITES is heading into their next general meeting in 2013 already faced with applications to sell so called legal ivory but the amount of illegal ivory seized this year in various raids in Malaysia and Hong Kong indicates that a new approach will be needed to stop the slaughter of the African elephant. More and more conservationists now demand the total ban on ivory trade and the criminalization of possessing and processing ivory, leaving CITES in an unenviable position to find a solution among signatory states. Efforts are also underway to strip the most notorious countries for the importation of blood ivory like China of their ivory trading status in the absence of stricter enforcement of existing laws or the introduction of new legislation to prevent trade in blood ivory. Estimates are being made now that 2012 might be the bloodiest year ever for the African elephant with more than 10.000 elephant allegedly poached in Tanzania alone and perhaps as many as 30.000 across the continent.
A Malaysian port cargo handling company is being investigated while TRAFFIC (www.traffic.org) has also launched independent investigations aimed to identify the origin of the ivory via DNA testing and establishing who shipped the cargo from Togo, while at the same time attempting to find the final destination and recipients of the blood ivory to bring all those involved to justice.
Kenya News
KENYA'S CONSERVATION FRATERNITY GOES INTO CRISIS MODE AFTER 7 RHINOS KILLED

Reports about the killing of 7 rhinos and several elephant over the last week has thrown Kenya's conservation fraternity into a crisis mode, with some already claiming that South Africa's rhino killing spree – more than 600 rhinos have been poached this year in South Africa – is now coming to Kenya too.
The relatively isolated killings of rhinos over the past year, in national parks but mainly on private conservancies, have suddenly spiraled out of control, and some sources insisting on anonymity are blaming the trend on the belated action South Africa is finally taking to stem the tide.
'They lost 1.500 or more rhinos in South Africa over the past 36 months. Finally it seems the message is reaching their government and they are throwing greater resources into that fight. But poachers are cunning criminals. They see their days may be numbered in South Africa and now shift to Kenya. We must immediately react to this new threat. Losing 7 rhinos in a week is unacceptable. Kiprono [William Kiprono, CEO of Kenya Wildlife Services] must act. There is a lot of goodwill out there for him and companies have offered vehicles, aircraft, communications gear to KWS to boost their capacity. The conservancies too must prepare for this war on poaching. I know all eyes are on security problems in the North of Kenya, the Tana Delta and of course the elections. But this is exactly what poachers hope for. If KWS takes the eyes off the ball we will lose out big time. I can only hope that Tanzania is protecting rhinos better than we did last week because they are losing 10.000 elephant a year to poaching which is the biggest number I know of anywhere in Africa. And you in Uganda better be ready not to let those gangs come to you too' commented a source from Nairobi when discussing the bloody week rhino conservation in Kenya has just seen.
Reportedly has Tanzania though stepped up their anti poaching efforts, no doubt spurred by no nonsense Minister of Natural Resources and Tourism Amb. Khamis Kagesheki, who has declared an all out war on poaching two weeks ago. Immediate results there are the seizure of significant quantities of blood ivory since then and the arrest of several prominent business people now alleged to have financed the menace, and only a few days ago has a safari company given a lift to security personnel chasing down poachers and eventually nabbing them.
Deputy minister Lazaro Nyalandu reportedly said during this week in Dar es Salaam when announcing the seizure of yet more blood ivory: 'I want to assure you that I won't sleep, and the Natural Resources and Tourism minister will not sleep until all the elephants and lions in the national parks and game reserves sleep undisturbed. This campaign is aimed at doing away with the problem of poaching once and for all'.
Uganda too has stepped up controls and surveillance and this has resulted also in seizures of ivory and the arrest of poachers but sources in both countries acknowledged that the war on poaching was far from over, in fact only beginning, and had a long way to go. 'We need to address the issue of demand from China and those countries. If their governments do not help us to drive demand down, we cannot win this battle' said a senior UWA staff yesterday on condition of anonymity for not being the official spokes person of the organization.
This is something all East African countries are basically agreed on but only a common position and new strategy at the next CITES general meeting in Thailand next year will make it possible to reduce demand while disrupting and dismantling the global racket dealing in blood ivory and rhino horn.
Watch this space.
LIKONI FERRY SEEKS 30 PERCENT TARIFF RISE PROMPTING STAKEHOLDER OUTRAGE

Proposals by the management of the Kenya Ferry Services, operating the ferries between the Mombasa island and the southern mainland at Likoni, to raise their charges by 20 percent come January 01st and a further 10 percent by midyear 2013 have met with stiff resistance by a broad section of ferry users.
Embattled KFS CEO Musa Hassan, attempting to explain the company's reasons for the tariff rises, found himself in a tight spot when he met with ferry users on Tuesday, where representatives of trade associations, top managers of Mombasa's leading companies and other 'victims of KFS' faced off with him. The meeting, intended to solicit the views of ferry users, was swiftly turned into a free for all platform to criticize the ferry operations which in recent months had suffered from staff go slow to fully fledged strikes to a series of suspicious breakdowns and outages, which as reported here repeatedly stranded tens of thousands of commuters and hundreds of cars each time.
Only last week did President Kibaki acknowledge these problems while in Mombasa to inaugurate a power plant extension, when he directed the technocrats in government to fast track plans to either build a bridge or a tunnel to link the island of Mombasa with the mainland.
'The ferry operations are simply mismanaged. It starts from the approach to the ramps which is often chaotic. There are issues with security when tourists have to leave the busses and pickpockets are common. Cars jump queues conniving with staff who take bribes. And when there are problems they deny instead of keeping the public informed. We cannot wait for the new highway from the airport to the south coast and if a bridge or tunnel could be added it would make life even easier' said a regular contributor from the coast's tourism fraternity before adding 'increases of such magnitude, considering our vehicles often cross several times a day for airport transfers and excursions, will only result in raising our own prices because that cannot be absorbed. I don't even want to think of how much this will affect tourism and trade at the coast'.
The upcoming holiday season expects a major inflow of visitors from upcountry, who spend the main holiday season of the year at the coast, and traffic between the south coast and the island is expected to remain high as coast residents take advantage of the prolonged off work periods to visit relatives and friends. No information could be received if the ferry company will indeed implement the tariff increases come January 01st or if public sentiments will prevail and current tariffs be maintained for some more time.
KENYA TOURISM TAKES STOCK AS YEAR END NEAR

Tourism stakeholders in Kenya are taking stock ahead of the end of the year, with January to October data suggesting an overall 'loss' of approximately 2 percent in arrivals compared to the previous record breaking year of 2010. Data received here, and originating at the tourist board in Nairobi, show a decline of over 23 percent in arrivals for the Kenya coast, which has led to considerable hardship for a number of beach resorts, struggling to stay afloat. While some, with regional reach and appeal like the Sarova Whitesands or the Mombasa Serena are doing well above average, demand for their services propelled by regionwide marketing and airline links, others are said to be doing well below average as they fail to make an impact with travelers from for instance Uganda or Rwanda, who are seeking assured quality and regularly opt for a recognized brand name rather than taking a leap into the unknown.
Nairobi arrivals in contrast were up by 3 percent, driven by increased business and conferencing arrivals, as marketing the MICE segment was successfully executed by KTB in the recent past.
Figures expected for the full year will still show a reduced level of revenues and arrival numbers, belying the tourism minister's past assurances that 2012 will be another record year.
Said a regular coast tourism source: 'Mombasa and Malindi are showing a very mixed picture. Some resorts are doing very well because they build a name and managed to attract a lot of domestic business. Word of mouth and social media but also TripAdvisor comments are helping them a lot. Other resorts need to learn how to get into those media and networks. They need to invite journalists and get articles but then, some are not sure themselves how they perform over time and might fear a negative review. We now have Turkish flying to Mombasa 5 times a week, Ethiopian comes daily so there is opportunity to join hands and market a resort. Air Uganda comes every day and RwandAir a few times too. Again, there are opportunities to market by putting out packages. There is business out there. Some know how to find it and tap it and others just lament and quarrel a lot. This is the challenge for them, I say don't be shy to copy good marketing concepts. And we cover all market segments in Mombasa. From 5 star luxury, first class boutique hotels, private villas, bed and breakfast and even self catering, on and off the beach, visitors with all budgets can find something in Mombasa'.
The grand re-opening of the Leopard Beach Resort and Spa, aka CHUI tomorrow is also expected to raise additional interest from the media as the timing has ingeniously been set to be 12.12 hrs pm on the 12th of December 2012, with a clocked countdown, great fanfare and all the coastal trimmings one can expect for a party of this kind. Chris Modigell, hotel consultant for the CHUI and arguably Kenya's best known hotelier, par excellence that is, expressed his confidence to this correspondent that the re-entry of the resort after a 6 months closure for a complete rebuilding, will generate its own momentum and draw in overseas visitors, after retaining the World Travel Awards top ranking for a beach resort in Kenya for the third year running.
Are there still rooms to be had over the festive season? If at all, they will be selling like hot cakes so this is the time to book, airline seats on Kenya Airways, Air Uganda and the likes included, to be sure of a Christmas or New Year holiday worth to remember.
N'DJAMENA FLIGHTS SUSPENDED AS KENYA AIRWAYS STRUGGLES WITH COST BURDEN

Kenya Airways has reportedly suspended the twice a week flights to Chad's capital N'djamena with immediate effect, blaming the halt of low demand and poor forward bookings. Operated until now via Cotonou / Benin, this is Kenya Airways' third route this year to be suspended, after Rome and Muscat, as a result of austerity measures.
Regular aviation pundits are however speculating over the timing of the announcement and the haste with which the decision appears to have been taken, coinciding with a ruling by Kenya's Industrial Court ordering the reinstatement of nearly 500 workers retrenched earlier this year. Speculated one regular contributor from Nairobi in an overnight communication: 'KQ has some serious challenges. The half year result was painted in deep red for which reasons they tried to reduce their cost structure. Retrenchment, especially considering the generous golden handshakes the airline gave those willing to take early retirement and so forth, is costly but saves money for a long time afterwards. Maybe Kenya Airways could have sustained the route to N'djamena. True, it might have been marginal in terms of financial returns but now they face having nearly 500 more staff back on their books. Something had to give and I personally think that there is a link between cutting the route and the immense pressure they are now under considering their bottom line. They only got till March when their financial year ends and every shilling now counts to have an acceptable financial result by then. This is the year, remember, when they launched their share rights issue and when you look at the current share price, this is going to be a problem'.
Others echoed similar sentiments but all were agreed that the ruling of the Industrial Court, which is understood to be appealed by the airline, has sent a stark message to the business community that ahead of the March 2013 elections the business environment just got a lot tougher, as even court rulings seem to play politics these days in Kenya. A cross section of industrialists and leading business figures criticized the ruling sharply, accusing the judge of bias and failing to understand an increasingly harsher business environment while at the same time encouraging militant unions to play into the hands of their political godfathers to tilt the scale in the upcoming general elections.
'Kenya Airways woes started when they rightly defied a so called directive by the Prime Minister who is of course rooted in the mindset of his late father who was a communist. For that one the command economy is still the norm it seems but bare of legal foundation, the airline did anyway what had to be done. Not long after rumours were fueled that government should get more seats on the board of the airline to 'control' it better and make it follow political directives. I know I am not alone putting 2 and 2 together and see this ruling as part of a strategy to give KQ some payback. And the origin of all those troubles rest with that one man and his sycophants around him' ranted another regular source, seeking reassurance that no name would be given under any circumstances, saying 'you know how those guys are, they can come for you any time'.
A regular source close to the airline in the meantime reiterated that the rollout of Project Mawingo, Kenya Airways' 10 year strategic plan, would remain on course as would remain on course regardless of the way the balance sheet looked at the end of the financial year in March 2013 and that aircraft deliveries would not be delayed. 'N'djamena was a border line case and had to be taken care of. As you say, the election campaign will pose some added problems but once that is over all the underlying factors are largely positive about economic development in Kenya. Strategic plans are not thrown out just because of a few wobbles here and there. They are also subject to periodic review to factor in changes in the business environment and that is common for all sectors of the economy. KQ will be ok' the source said.
Come what may, Kenya Airways remains the East African region's aviation giant and recent comments made at the AFRAA Annual General Meeting by the CEO Dr. Titus Naikuni, that the continent's leading trio of Kenya Airways, Ethiopian Airlines and South African Airways should sit down and talk partnership, is surely a sign that the writing on the wall for African aviation, to either cooperate or be sidelined by the global aviation giants against which individual African airlines will pale and be easy targets. Watch this space.
Tanzania News
PRECISION AIR COMMITS TO MBEYA AHEAD OF REOPENING OF SONGWE AIRPORT

The expected re-opening of Songwe Airport in Mbeya (MBI), due to take place before the end of the year after a prolonged period of reconstruction and modernization, has already seen Precision Air, Tanzania's leading airline, to commit scheduled flights to the destination, widening its domestic reach and connecting the country's more distant region with the commercial capital of Dar es Salaam. The airline has offered a complimentary flight on the occasion of the reopening to fly government and private sector officials to Mbeya for the event, before then launching commercial flights. The schedule will initially offer 4 connections a week, nonstop between Dar and Mbeya, using the airline's workhorse ATR aircraft and daily flights, depending on demand, are envisaged for sometime in 2013.
'This is a clear sign that Precision Air is a Tanzanian airline with Tanzania at heart. They are not looking for a quick profit by crowding into existing high demand routes but take the risk and invest in building up demand. The programme of TCAA to modernize and refurbish existing aerodromes and secondary airports would be in vain, almost wasted, were it not for an airline like Precision. They are not pulling a FastOne on us but look at the long term future of our country' said a regular source from Dar es Salaam, partly tongue in cheek, when breaking the news on this latest destination eyed by Precision yesterday evening.
The airline presently operates a fleet of 13 aircraft, including 3 B737-300 but has several more ATR 42 and 72-600 models on order. This is the latest state of the art turboprop aircraft available from the French manufacturer, and four more will join the fleet in 2013 as the airline continues to expand both domestic and regional destinations. Precision Air is listed on the Dar es Salaam stock exchange since its IPO late last year and flies in close partnership with Kenya Airways, with which it operates code shared flights between Dar es Salaam and Kilimanjaro to Nairobi.
Watch this space for regular and breaking news updates from East Africa's vibrant aviation scene.
SAUTI ZA BUSARA GETS READY FOR 10TH ANNIVERSARY EDITION
The 10th edition of Sauti Za Busara, East Africa's most popular performing arts festival held on the spice island of Zanzibar, is gearing up as final preparations are now underway for the February 14 – 17 event.
It has not been lost on the festival organizers that February 14th is in fact Valentine's Day and hotels and restaurants, as well as performing artists, will pay special attention to the theme of that day, being Love of course.
Booking early is absolutely essential for those wishing to go to Zanzibar in February, as accommodation and flights are getting tight already and the festival organizers have a dedicated link on their website which is aimed to assist wannabe visitors and answer all the frequently asked questions, aka FAQ's, as well as help in finding available hotel rooms.
An impressive lineup of Africa's top musicians and artists, all performing live on stage, has been secured and the parallel Movers and Shakers Forum alongside the film festival and other activities have added great value to what started out 10 years ago as a simple festival of music, celebrating local artists, before ballooning into the globally renowned festival, arguably the most important in Africa now, it has since become. Watch this space for future updates when additional information becomes available or else, for more information write to busara or visit www.busaramusic.org
THREATS, INTIMIDATION AND DECEIPT SURROUND MWAMBANI PORT DECISION
'Wait for a little while and you will see something done' is the quote captured when Tanzania's Minister for Transport Dr. Harrison Mwakyembe last week talked about the government's unchanged plans to build a new sea port at the heart of the Coelacanth Marine National Park at Mwambani near Tanga, where incidentally a fully fledged port already exists.
Following the discovery in 2003 of the Coelacanth prehistoric fish, the Tanzanian government rushed to create a dedicated Marine National Park to afford this rarest of deep sea species the protection it needed to survive, one of the few places where it is still found on the planet. The new park was launched officially in 2009 and earlier this year, as reported here, were efforts made to expand the park boundaries onto land, attempting to make guest houses, resorts and hotels subject to licensing fees and have even private visitors to residents in the area pay entrance fees. Understandably did residents object to this land grabbing scheme as the proposed boundaries extended deep into the municipality of Tanga and the surrounding villages, leading to a temporary retreat from the authorities involved in this saga.
Conservationists welcomed the creation of a marine national park in 2009 as ground breaking at the time and hailed the speed with which this was undertaken, but are now equally concerned about plans to build a new harbour in the middle of what is a relatively shallow Mwambeni bay. This plan would necessitate extensive dredging of a port entrance from the open sea as well as to create berths for ships, wrecking the habitat of the rare prehistoric fish species and irrevocably alter the fabric of the marine park, and quite possibly condemn it to ruin.
Towards that end were residents told they had to give up their land, some of them for the second time in two decades, and according to local sources done by a combination of deception and threats should the inhabitants of fishing villages not leave voluntarily from the land of their ancestors. Local law firms contacted by affected residents to commence legal action quietly turned them down, in some cases citing intimidation from the 'powers that be', told they would face a myriad of problems for their firms including the loss of lucrative contracts, leaving observers exasperated that in this day and age a government could still resort to such measures. Some residents who reportedly left later on found out that their land had been resold to 'investors', raising tension among those still refusing to go and setting local communities on a collision course with distant bureaucrats, who are allegedly smelling a major payday on the horizon.
Studies about the port, in part at least financed by the World Bank, also seem to have omitted or blatantly avoided the required stakeholder consultations, with either no known invitations issued to those directly affected or else only a carefully selected few being heard, defeating the due process and making a mockery of World Bank requirements, if true. A mandatory requirement for an EIA, under Tanzanian law and regulations, has also not been undertaken, further faulting the entire process of promoting the building of a deep sea port, unless the government is hell-bent, as seen incidentally with other equally dubious projects, to do as they please come hell or high water.
Consultants who have worked on the project have also quietly and off the record let it be known that they were subject to pressures to reach pre-determined outcomes and to specifically exclude references to the marine national park and the entire complex of questions arising from it. Other consultants reports about the pro and cons of expanding Tanga versus a new port are equally sullied by allegations that the geographics' and contours of Mwambani bay have not been sufficiently captured when comparing the need to excavate the existing port's inbound channel. This is clearly needed to allow larger vessels to dock and expanding the existing berths to the deep see portion of the port or else also dredge deeper. It is by conventional wisdom generally considered to be the much more economical option compared to building an entirely new port, and inside a marine national park for that matter. Related reports published here in May last year and available via this link www.wolfganghthome.wordpress.com/2011/05/01/tanzania-conservation-breaking-news-the-corridor-of-destruction-from-the-coast-to-the-lake/ already back then raised questions and painted scenarios on the wall, first denied, then bedeviled and now, by the look of it proven entirely correct.
Local residents and tourism businesses, the latter understandably not going on record as a result of the Tanzanian government's notorious record of muzzling dissent with strong arm tactics and even criminalizing objectors, have expressed their hope that should all else fail they would find ways and means to take their grievances to the East African Court of Justice in Arusha. That independent judicial organ of the East African Community had earlier in the year specifically overruled the Tanzanian government's objections in the appellate division, about hearing the Serengeti Highway case, and the court registrar then publicly stated that East Africans are most welcome to take such cases to the EACJ should they not get justice in their national jurisdictions.
Tanzania's insistence to go ahead with such hugely controversial projects like the Lake Natron soda ash factory, the Serengeti highway and possible parallel railway linking Tanga with Musoma on Lake Victoria, the extraction of Uranium from a 200 square kilometer zone just due to be carved out of the Selous Game Reserve or the Stiegler's Gorge hydro electric project which would flood much of the core tourism area of the world's largest game reserve, are all evidence that not all is well. Clearly there are powers at work within the Tanzanian government, either completely ignorant or else dismissive of the environmental consequences of their planned actions or otherwise being willing partners to global conglomerates intent to mine the country's riches, siphon the proceeds away and leave fat 'considerations' for a few and generally peanuts for the people – plus a trail of destruction and environmental ruins.
Local contributors from Tanzania have been lamenting the 180 degree U-turn by their government vis a vis the conservation minded leadership of founding father Mwalimu Julius Nyerere, who had joined hands with Prof. Dr. Grzimek to protect the Serengeti and give Tanzania the global recognition as a leading conservation nation it enjoyed for many decades. No longer it seems, as Mwalimu must be turning in his grave when he sees what his political grand children of today are up to. Much fodder for thought, many questions ask and as usual, very likely no substantive answers given other than shooting the messenger again. Watch this space.
Rwanda News
GREATER VIRUNGA TRANSBOUNDARY COLLABORATION SET FOR KIGALI MEETING

The three wildlife management organizations from Rwanda, Uganda and Congo DR will this weekend meet in Kigali for their biannual meeting, following the previous one earlier this year in Kampala.
High on the agenda for the Rwanda Development Board's Tourism and Conservation Department, the Uganda Wildlife Authority and the Congolese Institute for Nature and Conservation will be the results of the recent census and increased measures to ensure the safety and security of not just the prized mountain gorillas, now thought to number around 880 in the three countries, but also the safety of the personnel deployed to look after the animals.
Attacks on ranger posts and ranger patrols in Congo have been numerous, as was the loss of equipment and installations and a recent attack, reported here, on a monitoring and research camp of the Diane Fossey International Fund for Gorillas in which one guard was killed and the camp completely looted and destroyed, has raised multiple questions for the conservationists.
The GVTC emerged from simple bilateral, often one on one ranger collaboration to protect mountain gorillas in Mgahinga, Bwindi, Virunga and Volcanoes NPs in 1991. It has since expanded in scope to include tourism, community conservation and research and monitoring. GVTC's operational area now extends to central and north Virunga (DRC), Queen Elizabeth, Rwenzori Mountains and Semuliki National Parks (Uganda) and in 2008 a donor funded secretariat was set up in Kigali to coordinate and link stakeholders on behalf of the Protected Area Authorities. A map showing the geographical spread of the GVTC's activities is shown here to demonstrate the importance GVTC has now reached in regional conservation and tourism cooperation.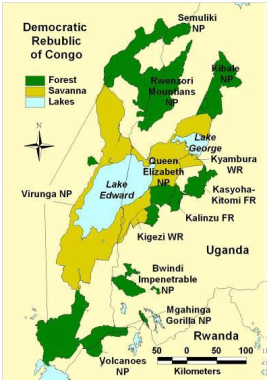 (Map courtesy of GVTC Secretariat)
It was also learned that the organization's Executive Secretary Sam Mwandha will be leaving GVTC to take up a new assignment in conservation elsewhere.
The following key agenda points have been availed and will be discussed among the participating delegations:
1. Communication from the Chairperson
2. Minutes of the previous meeting, matters arising and follow
up on action points
3. GVTC report for April to November 2012
4. Resignation of Executive Secretary and handover process
5. Report on situation in Virunga National Park and impact on
conservation
6. Progress on draft Treaty (Uganda comments and way
forward)
7. Presentation on FFI support (TA)
a. Work plan and budget
b. MoU between TCS /GVTC and FFI
All the best for the meeting as success in cooperation will mean success in gorilla conservation, a crucial component for the tourism sectors in Uganda and Rwanda, and in Eastern Congo too once peace has been restored in this volatile region.
RWANDA SCRAPS VISA IN ADVANCE RULE FOR AFRICAN NATIONALS

In a remarkable departure from common practice among African states has Rwanda just declared that come January 01st ALL African nationals will be issued Visa on arrival, sparing them the often cumbersome and tedious and at time intimidating process of having to apply weeks in advance to secure a Visa.
Already is Rwanda's immigration one of the most technologically advanced, using biometric data and fingerprinting to allow returning Rwandans back home without having their passport stamped, simply by swiping the read section of the passport through a scanner and confirming the identity with an electronic finger print.
Other nationals can get their Visa on line, equally making the process easy and in large part supporting the growth of visitor arrivals to the Land of a Thousand Hills.
RwandAir is also going to be a major beneficiary of this move as it will undoubtedly attract plenty of more passengers, spared from obtaining transit visa in advance as they can now even stopover in Kigali, when travelling on RwandAir from one side of the continent to the other.
This remarkable development is only trumped in Africa by the Seychelles, which requires NO Visa at all and thought to make a point, following the recent COMESA Summit in Kampala, where Visa restrictions for travel within even COMESA was repeatedly critizised and countries urged to take immediate action to make it easier to travel across the region if not the continent. Well done, Rwanda once again taking the lead and showing others the way forward.
Eritrea News
MASSAWA AIRWAYS GETS FIRST MA60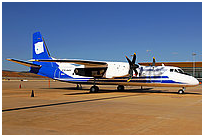 (Picture taken from Airliners.Net courtesy of Lihutao)
A brand new XIAN MA60 was delivered a few days ago to Eritrean start up airline Massawa Airways, which will now commence flights from the Red Sea port city of Massawa to Asmara and other destinations, according to information received from a source in Djibouti. Registered as E3-AAV the brand new aircraft offers 60 seats in a single class economy cabin and will primarily serve domestic and near regional destinations.
It could not be established if Massawa Airways has additional such aircraft on order or has ordered any aircraft from other manufacturers to extend operations in the future.
Others in the wider Eastern African region flying this aircraft type is Air Burundi, which had their first of two ordered planes delivered a few months ago.
Ethiopia News
ETHIOPIAN ADDS MADRID TO LIST OF NEW 2013 DESTINATIONS

Star Alliance member Ethiopian Airlines has announced plans to add Madrid to their list of new destinations, starting with initially three flights per week from 15th June 2013 onwards.
All flights will be operated via Rome FCO as the total number of flights to the Italian capital city will rise from presently 8 to 11. The announcement also confirmed that the aircraft used on the route will be a B757 and traffic days will be Monday, Thursday and Saturday, leaving Addis Ababa at 00.25 hrs and returning the next morning at 07.00 hrs, offering network connections both way to a wide range of African destinations.
For a number of Eastern African destinations can the start of these flights not come soon enough as connections from Spain to Africa are still very limited, unless connecting for instant via Heathrow, Brussels or Amsterdam on the European airlines or via the Gulf on Emirates and Qatar Airways. Spain, inspite of the current economic problems, is an important market place and the added flights will offer extra opportunities for joint promotions and marketing. For more information visit www.ethiopianairlines.com
South Sudan News
TOURISM SECTOR CONDEMNS PHOTO PERMIT REQUIREMENT AS 'DESPERATE MEASURE'

East African tourism stakeholders were swift to condemn the South Sudan government's enforcement of an old rule, introduced ages ago by the former slave master regime in Khartoum before independence but never enforced until now, that tourists visiting the country, require a photo permit if they carry a camera.
Non compliance reportedly ends visitors up with either a bribe to be paid or else a visit to a police station, where as a matter of course fines are dished out and the camera's memory card is confiscated.
The permit fee of 50 US Dollars is made worse by the waste of time if a visitor intends to get the permit her or himself, though safari and expedition operators offer to obtain the permit for an additional handling fee so that clients can be safe from arrest or harassment.
Failure by the South Sudan government to resume oil exports, as indicated a few weeks ago, has aggravated an already bad budget crisis, which has led to widespread defaults in international obligations and even companies failing to pay their bills for imports from Kenya and Uganda, resulting in cash upfront requirements or else no supplies shipped any longer. Jetlink, one of Kenya's private airlines, three weeks ago had to close shop as they were disallowed to repatriate over 2.5 million US Dollars worth of ticket sales from South Sudan to Kenya, inspite of intervention of the Kenyan government. The lack of hard currency has also fueled a thriving black market for currency transactions with the local South Sudanese pound plummeting in value, making it even harder for importers to find the cash to get goods into the country. This situation is at least in part to blame for the recent East African Community Summit telling South Sudan that their membership application will be on hold until they have sorted themselves out, and legislation, regulations, financial markets and all else been harmonized and aligned with common practice across East Africa.
Said a regular source in Nairobi from his overnight shift at JKIA when just discussing the issue: 'The Jetlink situation was a PR disaster for South Sudan and they may not even know just how much businesses in Kenya are now upset with them. They imported a lot of things from us and did not pay. They flew with Jetlink and yet keep their money which is becoming worthless by the day. Even their government officials flew to Nairobi on Jetlink so it stinks like a conspiracy as if they intent to defraud us. If they do not release our monies we shall campaign to keep them out of the EAC until they have paid every shilling with interest. This is 2012 not the old days when chaos was the order of the day. They must learn to be civilized because to make it all worse, our traders are also being harassed and even killed regularly in Juba, so that country must get its act together now very fast' in a rant which is however well understood.
Tourism to South Sudan's amazingly scenic and game filled national parks, as promising as it sounds and as attractive the National Geographic features on 'Great Migrations' look, seems further away than ever as red tape galore seems to stand in the way of just getting there and enjoying nature pure, one of the last frontiers of African safari destinations. Watch this space.
TURKISH EYES JUBA AS AFRICAN EXPANSION PLANS GAIN MOMENTUM

It was learned from a regular source in Juba, South Sudan's capital city that on the prowl Turkish Airlines has apparently set sights on Africa's youngest country too, as the relentless rollout of African destinations continues to unfold. Reported here way ahead of the mainstream aviation media that THY had 'sniffed around' Arusha to ascertain the potential of starting flights to Kilimanjaro International Airport, which have commenced last week in combination with Mombasa, here too are early indications that Turkish may start flights to Juba in 2014, when the overall number of African destinations is set to rise to 40, according to information released a while ago by the airline. Unlike some of the big Gulf carriers, Turkish has arrived almost by stealth, but for sure without the usual great fanfare of media blitzes and publicity stunts other than concentrating on travel agents and the targeted business community, and is now covering the East African region better than any other foreign carrier with daily flights to Entebbe, Kigali, Nairobi, Dar es Salaam and 5 flights a week to Kilimanjaro and Mombasa, at par with Ethiopian Airlines which as an airline from the wider region would be expected to extensively cover Eastern Africa.
Negotiations are reportedly also ongoing to conclude a bilateral air services agreement between South Sudan and Turkey which would provide the legal foundation to establish flight links between the two countries.
Turkish Airlines now operates a fleet of 200 aircraft and has in November become the airline to fly to the most countries in the world, but has plans to double the fleet over the next 10 years, facilitated by a new mega airport outside Istanbul, which will become THY's new hub. Turkish is presently in strategic talks with Germany's Lufthansa for a closer cooperation, with the word 'merger' appearing more than once over the past weeks and has in recent years become a key member of Star Alliance, the world's leading aviation alliance. Watch this space.
Mauritius News
MAURITIUS TO GET OWN NAVAL ASSETS TO KEEP TERRITORIAL WATERS SAFE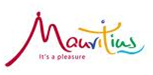 The visit of an Indian navy ship in Port Louis has been used to announce that Mauritius will be getting an own ocean going patrol vessel by 2014, boosting the capacity of the National Coast Guard significantly.
The new 60 million US Dollars worth, 75 metre long ship will be equipped with the latest surveillance and communications equipment, and a precision guided cannon able to engage targets with high accuracy. A helicopter and launch assault boats are part of the equipment the new ship carries, adding a new dimension of capabilities to the coast guard when encountering illegal fishing boats or pirates.
The new naval asset will reportedly be able to stay at sea for up to a month with an operations radius of some 5.000 nautical miles. Presently only smaller coast guard vessels are being used to patrol the extensive territorial waters around Mauritius and Rodrigues.
The Indian navy ship will stay in Mauritius waters for some more time, assisting in patrolling alongside smaller boats before returning to India.
Neighbouring Seychelles has in recent years also significantly boosted both surface and aerial capabilities with new patrol boats and surveillance aircraft deployed 24 / 7 to secure the archipelago's fishing and tourism industry, which had come under threat by ocean terrorists from Somalia before the tide turned this year to the better.
'I am no expert but think that a new naval ship like this is a confidence building measure for instance for tourists coming to Mauritius with their yachts or to cruise ships calling on Port Louis. We have a lot of water to cover so perhaps we need more of those but it is very reassuring that our government is making such a heavy investment to protect our sea lanes and secure our beaches. Now if only on land we could see a similar effort' a regular source from Mauritius said when passing the information, in reference to worrying crime rates which is causing extra concerns among tourism stakeholders. 'We have concerns, yes, for one about our occupancy levels but surrounding this also the safety of our visitors. I think more has to be done to have patrols out, increase visibility of foot and car patrols. CCTV will of course help but the presence of cops on the streets is the best deterrent there is the source then added.
Be that as it may, the news of a new navy ship under construction is good news and its arrival will surely be reported here, so watch this space.
ST. REGIS MAURITIUS FINALLY OPENS ITS DOORS

Long awaited has the St. Regis Mauritius finally opened its doors, adding a new dimension of bespoke luxury to the islands' already impressive list of top rated resorts.
Comprising 172 suites and rooms the resort is located at a prime location near the Le Morne UNESCO World Heritage Site, which will give visitors that added bonus of coming as close to one of natures' own marvels as is possible. The St. Regis Villa has been described by a regular source from Port Louis as 'out of this world' best describing the kind of facility, private pools and Spa included, guest ready to spend an extra dollar, or a thousand, can expect. The food too will be raising high expectations as the kitchen is lorded over by Michelin starred chef Atul Kochar, with a total of 6 dining options available to guests.
The St. Regis is owned and operated by global hospitality giant Starwood Hotels and Resorts with the St. Regis luxury brand represented on all continents.
Meanwhile are forecasts emerging projecting only a marginal 1.4 percent growth of tourism arrivals and corresponding revenues for next year, according to figures releases by 'Analysis Africa' which has been looking at the expected performance of the Indian Ocean islands. While this was acknowledged by the source in Port Louis it was also pointed out that individual occupancies of resorts on Mauritius varied greatly, depending on the resorts reputation and marketing efforts undertaken, and that the additional flights by Emirates, which his moving up to double daily frequencies, would further assist to sustain growth.
Congratulations to the St. Regis team for opening in time for the festive season.
Seychelles News
SEYCHELLES TOURISM BOARD HOLDS ANNUAL STRATEGY SESSION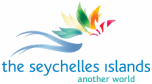 All key marketing and sales personnel of the Seychelles Tourism Board have gathered at the Labriz Hilton Silhouette Resort and Spa for a 3 day retreat, aimed to review the market performance vis a vis the current marketing strategy in place and define new targets and objectives for the next year and beyond.
2012 is likely to bring about a new arrival record, for the first time ever catapulting overall visitor arrivals across the threshold of 200.000 and while the Seychelles have enjoyed a period of sustained growth in numbers over the past 4 years, inspite of the difficult market conditions in the European core markets, and the loss of nonstop flights from Europe to Mahe, maintaining this trend for 2013 and beyond will be the main focus of the meeting.
It is understood from usually well informed sources that in particular the emerging markets of Asia, and in particular China, will feature high on the agenda, ahead of the launch of one stop flights by Air Seychelles to Hong Kong, due to be launched in early 2013 and routing via the Etihad hub of Abu Dhabi.
The 'raw' draft will be presented to the country's tourism stakeholders on Thursday this week, 13th of December to get feedback and input from the private sector and other interested parties, before a final draft will then be presented to the Ministry of Tourism and Culture for submission to cabinet early next year.
The meeting at the Labriz Hilton Silhouette Resort was opened by the Minister for Tourism and Culture Alain St. Ange and co-chaired by STB's CEO Mrs. Elsia Grandcourt.
For more information about the Seychelles visit www.seychelles.travel
AND in closing some more interesting reads from 'The Livingstone Weekly' by Gill Staden:
Rebasing of the Kwacha
As we all know the Zambian Kwacha is to be rebased and three zeros are to be knocked off. Zimbabwe did this many of times. Now Zambia is set to follow suit with its rebasing exercise which is due to start on 1 January 2013. On 31 December 2012 there will be a public holiday to allow the banks to prepare. I am assuming that bank staff don't get this holiday … I wonder if they will get one in lieu???
Anyhow, the banks are spending loads of money trying to cope with the change but the real test of their resolve will come into play at the end of December with all the ATMs. People have got used to drawing money from the banks through an ATM but, of course, these machines will not be operational until they have been reconfigured and repacked with new notes. How long will this take? No-one is really sure.
In the meantime it is a holiday and Livingstone will be hosting many visitors – domestic or international – and they will not be able to get cash for payment of their bills. Now that we cannot use other currencies this is probably going to have dire consequences for some travellers.
So, anyone who is travelling to us here at the Victoria Falls will have to make proper contingency plans about access to money … or you can always go and stay in Victoria Falls Town where they accept all currencies … except the Zambian kwacha … and ATMs spew out US dollars.
Filming Zambia
We charge an extraordinary amount for film crews to work in Zambia – so much per day per camera and all sorts of other charges. As the reader above states we should be encouraging these crews. Maybe we should be paying them.
Here is a documentary for the Victoria Falls produced by the BBC. I wonder how much they were charged for the privilege of marketing our country.
http://www.thegreatplanet.com/natural-world-victoria-falls-the-smoke-that-thunders-bbc/
In another article this week in the Times of Zambia, Kingsley, Chairman of the Livingstone Tourism Association hoped that National Heritage Conservation Commission and Zambia Wildlife Authority will waive filming fees for a South African film crew:
SOUTH African consultants hired to design a marketing plan for the promotion of Livingstone tourism will soon publish a book on tourism products. The consultants will also film various products in Zambia's tourist capital. Livingstone Tourism Association (LTA) chairperson Kingsley Lilamono said in an interview that the book would be distributed in Zambia and South Africa. He said the consultants, The Journey, from Cape Town were expected to start filming various tourism products in Livingstone in January next year so that the city's tourism products could be marketed in South Africa. …
Mr Lilamono said the marketing plan for the promotion of Livingstone tourism was sponsored by the European Union at a cost of 130,000 Euros.
"We have already started implementing the marketing plan designed by South African consultants and we will soon have a book on Livingstone tourism products.
"There is also another aspect of free filming of Livingstone tourism products which will happen in early January 2013. After filming, the consultants will showcase our products on South African television for free," Mr Lilamono said.
He urged the Zambia Wildlife Authority and National Heritage Conservation Commission to consider waiving filming fees as the project would benefit Livingstone and Zambia at large. …
Tourism in Africa – learning from history
A Gill Article
The concept of a holiday is one where people travel to relax and enjoy different experiences. Originally the word came from Holy Day and these were days set aside by the church for religious observances and people had a day off work to go to church. Now, though the word holiday is used for any break from work.
In the 1800s the upper classes in Europe were always off on holiday. Later when rail and steam ship travel became available, the middle classes joined in and took holidays. By early 1900s working class people took holidays to the coast and to lake resorts. Sometimes these holidays were organised by a church or by a company for their staff. Doctors were advocating holidays for people to get away from the hectic lives or just to get out of a drab environment. Bus and train loads of people arrived at English coastal resorts during the summer months.
Nowadays most people in Europe, America and other quasi European countries like to go on holiday. It is part of their culture. Many people will save a bit of money every month and put it aside so that they can go on holiday; a holiday in Africa may take several years of saving. Asians too are now becoming tourists as they become more affluent.
What about African people? Well, from my experience, friends of mine in Africa rarely go on holiday. When they get leave from work they will either stay at home or travel to see friends or family; if they have a bit of money they will go to Johannesburg to go shopping.
I have often commented that no-one should be employed in the Ministry of Tourism or in the Zambia Tourist Board until they have paid for themselves to go on a holiday – not to Johannesburg to go shopping but to a National Park or to the coast in South Africa/Mozambique . It is important that they understand the value of getting out of their personal environments to experience something new.
Having a holiday is a concept that is either in your psyche or it is not. It would be like me understanding the finer points of rugby – I will never get it. While we have so many officers in the Ministry of Tourism who have never paid for a holiday for themselves and their families they will never be able to promote tourism in Zambia … because they just 'don't get it' … like me and rugby …
Meanwhile our journalists in Zambia are trying to get to grips with the notion of tourism. We are getting more and more articles written by journalists on Zambia's tourism product. Here is a bit of one which I found very interesting from Stanslous Ngosa, Times of Zambia:
TOURISM is increasingly becoming important to the Zambian economy as Government looks to the sector to provide solutions to the country's social and economic development. The tourism sector is mainly based on wildlife, the Victoria Falls and Lake Tanganyika, among others. …
The tourism sector is guided by the Tourism Policy (1999) and the Poverty Reduction Strategy (2002) which stresses the importance of tourism development as a means of reducing poverty with special focus on rural areas. The goal of the policy is to facilitate the development of a diversified, sustainable and regionally competitive tourism industry and ensure a quality environment and sustainable utilisation of heritage and natural resources.
However, the tourism industry in its existing state has failed to make any meaningful contribution to the country's national development due to several factors which include infrastructure that is either poor or in the wrong place and uneconomical routes. Other factors include poor marketing of Zambia as a tourist destination of choice, unstable exchange rates and other cost factors leading to the cost of a bed night in Zambia being the highest in the Southern African region.
The Zambia Wildlife Authority in its current form under the Zambia Wildlife Authority Act of 1998 has been extorting exorbitant fees from tourism operators and has also not been honouring its financial obligations of sharing fees with local communities in the Game Management Areas (GMAs). As a result, the country is one of the most expensive and least known destinations for any visiting tourist in the Southern African region. Additionally, the failure to control the human-animal conflict in GMAs is another factor which has led to increased levels of hunger and poverty.
It is against this background that Government decided to review the policy in an effort to respond to the changing trends in the tourism business environment and make the country a tourism prime destination in Africa. The policy under formulation is one that would take into account three sub-sectors which include hospitality, tourism, arts and culture.
Tourism and Arts Minister Sylvia Masebo, who launched the process recently, however, said there was need for key players in the sector to contribute to the creation of the policy. So far the creation of a new comprehensive tourism policy has been launched and Government is inviting proposals and comments towards the formulation of the policy.
Livingstone Tourism Association president Kingsley Lilamono, who echoed similar sentiments, added that the policy should recognise the tourism policy so that it is backed by a legal framework. Mr Lilamono said the policy should tally with the Patriotic Front (PF)'s manifesto which is explicit on the development of the sector. According to the PF manifesto, Government wants the sector to contribute to increasing the Gross Domestic Product (GDP) per capita within a short period of time, thus contributing to employment creation and opportunities.
Government wants the new policy to promote the growth of resource-based tourism which is environmentally sustainable and should be accessible to future generations. Enhancing employment of village scouts to ensure rural employment opportunities and incomes are some of the issues Government wants to address in the new policy. Promotion of well-targeted Government investment in infrastructure development, opening up new tourist sites, and establishing collaborations with the private sector to introduce economic routes by road and air to viable tourist destinations are being taken care of in the new policy. …
The article went on with some more quotes from Zambians espousing the need for better conditions for tourism enterprises, especially for financing.
This article is good, but it is still just words. We need a change in psyche of the people. We need our authorities to understand tourism and we also need to promote domestic tourism. A very simple example of a problem with domestic tourism will illustrate this:
We are always having conferences in Livingstone. The Zambezi Sun is a good conference facility and I have watched as participants in the conference go to the restaurant for lunch. What do they eat? Most of them head straight for the mealie meal and stew without looking at the huge range of delicious alternatives available. If a Zambian cannot even experiment with eating a different meal now and again how are we ever going to get him to take a holiday!
If we accept that the concept of a holiday is generally not in the national culture we have to work with it and see how we go forwards. In Livingstone we have a few tourist operations which are run successfully by Zambians. In Zimbabwe and Botswana too there are operations run by black people. But … it took years for them to understand the tourist mind. So, for Livingstone we have to nurture up-and-coming black operations but in the meantime we have to promote the 'foreign' operators.
Most of our 'foreign' operators have actually been in Zambia for years; some were born here, others just came because they thought they could run a good business here. The fact that any 'white' businessman is called in the press 'foreign' or 'investor' is no longer applicable. We should have a new name for 'investors'; maybe we can call them 'national developers', because basically that is what they are.
If Zambia wants to re-focus its tourism policy it needs to look for help from the private sector. If there is a member of the Ministry of Tourism or Zambia Tourist Board who has actually paid for a holiday for themselves and their family to a National Park in Zambia, maybe they can have an input … The private sector is made up of 'national developers' and Zambians – yes we do have some excellent Zambian tour operators … those are the people we need …
For me, I realised several years ago that I had lived in Livingstone for years and had worked, and worked some more, without actually going to see all the wonderful places around Livingstone. I also knew that if I didn't get out of the office and into my car and travel, I would be dead or decrepit. So throughout the years I have travelled on little or no money and told you all about it. And I know I have sparked interest in all the amazing places there are to see and I know that many of you have taken to your cars too and travelled …
These are just some rambling thoughts on tourism but as all of us, not only Livingstone people, need to rethink a positive future for tourism – for the benefits of national economies and employment – government has to listen to the private sector … and, really, we do not need foreign consultants to come and tell us how it will work … we actually know ourselves … if only we listen to each other …
Angel in a Thorn Bush
Rob Fynn
OUT SOON …
FORWARD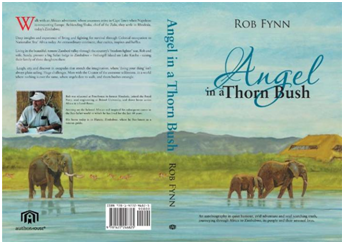 Rob Fynn – a long-standing friend and mentor – is an extraordinary man who has led an extraordinary life, as you will find once you get past this foreword and into his book.
I first met him in 1979 when – as a wet-behind-the-ears immigrant fresh from the UK – I washed up on the shores of Fothergill Island, on Lake Kariba. This was astonishing in itself, as the then Rhodesia was in the final throes of the vicious bush war that resulted in an independent Zimbabwe a couple of years later. The country wasn't exactly flush with tourists, in those days.
Nevertheless, a year or so previously, Rob had successfully completed the building of his Fothergill bush camp – an exercise that involved the acquisition of enormous quantities of sand, cement, gumpoles, thatch, and all other necessary items, their transport across some 30km of open lake, and assembly into what was, in those days, an amazingly luxurious and comfortable safari lodge – all this in the midst of the aforementioned war. This was, I've always felt, a defining achievement. Rob exemplifies the southern African 'can do' mindset.
Not long after, I returned to Fothergill for six weeks and stayed there for three years, during which, through his instruction and example, I was privileged to acquire the basics of wildlife guiding at the hands of one of the finest bushmen in Africa. Rob's knowledge of Zambezi flora and fauna is encyclopaedic; his bushcraft and knowledge of animal behaviour is extraordinary; and his patience with raw Pommies almost (not quite!) inexhaustible – the eruption can be a long time a-coming, but is volcanic when it does.
Since then we have, I like to think, maintained and strengthened our friendship in spite of long absences and sometimes divergent pathways. But what does one really learn of the "inner man" beneath the youthful Royal Navy officer, the genuinely intrepid aviator, accomplished sailor, dedicated conservationist and totally expert bushman?
I've already noted his "can do, let's make a plan" attitude and should say, in passing, that – coming, as I had, from a feather-bedded environment in which this is almost unheard-of – it also came as a profound revelation and example that I have tried to follow ever since.
But the bedrock, I believe, is Rob the thinker and Rob the seeker. Over the years I have known him Rob has explored many avenues, none – I suspect – fully satisfying, but each contributing a little to his journey towards what some like to label truth, enlightenment, or – maybe more correctly – a personally satisfying philosophy of life. I say this partly because we have, over the years, shared many such discussions; but also because of the way in which he has melded his lifetime of adventure and mental explorations with some priceless – and ageless – attributes: an old-school courtesy and sense of fair play; loyalty to friends and family; and a self-deprecating sense of humour that is never cruel and always at hand.
You will learn vastly more as you read his book. But I think one thing will become obvious to you. Rob is sui generis; one of a kind; and – sadly – they don't often make'em like that any more. I've been privileged to enjoy his friendship, and to write this foreword, and I commend him and his book to you.
Dick Pitman