AVIATION, TOURISM AND CONSERVATION NEWS from Eastern Africa and the Indian Ocean islands.
A weekly roundup of breaking news, reports, travel stories and opinions by Prof. Dr. Wolfgang H. Thome
You can get your daily breaking news updates instantly via Twitter by following @whthome, join me on www.facebook.com/WolfgangHThome where the articles also 'cross load' or read the daily postings on my blog via www.wolfganghthome.wordpress.com which you can also 'follow' to get immediate notification when a new article is posted. Also find many of my articles published via www.eturbonews.com/africa with added news from the African continent and the world of tourism, aviation and travel at large.
Third edition March 2013
East Africa News
QATAR AIRWAYS CONFIRMS MOVE TO NEW AIRPORT BY END YEAR

Information received from sources at Qatar Airways confirms that the soft opening of the new international airport in Doha, Hamad International and to be known in airline circles as HIA, is still set for the 01st of April, when the first of 10 airlines will commence their move to the brand new mega facility.
Faithful fliers of Qatar Airways will need to be patient a little longer though as the world's only Five Star airline is set to make that move by the end of the year, when in the space of a day all flight and ground operations will shift from the present terminal to the new one, ringing in what has been described as 'a five star environment on the ground, unprecedented in comfort and facilities and pioneering new standards for the aviation industry'.
Presently trials are ongoing and will continue to make sure that all systems are showing green when on April 01 the airlines will start their move, and up to 2.500 more people will be taking part in these trial runs, following in the footsteps of over 1.000 who have already participated in the role play of checking in, connecting and arriving. All agencies working at the airport like immigration, customs, security and private sector, i.e. airline personnel and concessionaires, took part in the rehearsals to ensure full preparedness come April 01. No fools day in Doha for sure, so watch this space.
Uganda News
NEW FERRY RESTORES NILE CROSSING 35 YEARS DOWN THE LINE

The town of Kayunga on the western side of the River Nile is now once again connected with the town of Kamuli on the eastern side of the river, after a break of over 35 years.
The only ferry, which provided a link between the two towns, broke down in the early 1980's and was never replaced, forcing travelers to make the wide detour via the main river crossing in Jinja, wasting time and resources.
Local trade, but also tourism, is thought to take a boost now that a brand new ferry has been assembled and started to make regular crossings, allowing trucks with produce as well as public transport like busses to cross the river.
The Speaker of Uganda's parliament inspected the ferry and crossed the river to her home constituency of Kamuli, expressing her delight that government has at last made good of a long standing promise to restore ferry services, allowing economic development to take off in the area. The new ferry cost over 2.2 billion Uganda Shillings and is capable of carrying either up to 100 passengers and up to 8 vehicles at a go.
President Museveni is expected to formally commission the ferry in due course during one of his regular trips into the country to meet the people of Uganda.
SHERATON KAMPALA DOES AWAY WITH THAT 'SAME OLD SAME OLD' FEELING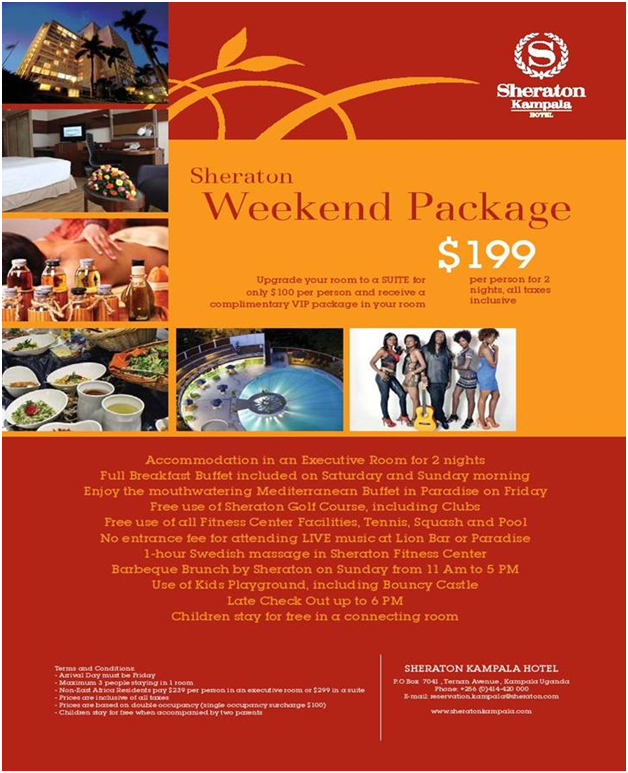 Another weekend and what to do, many of my fellow Kampaleans do ask me with a regularity which borders on the monotonous. They have been to Jinja, done the rafting with Nalubale, the horsebackriding with Natalie, the bungee jumping and the quad biking and of course stayed at the RainForest Lodge in Mabira. They went to the more distant parks, to Entebbe's Wildlife Education Centre, the Botanical Gardens, to Bulago Island and to see the chimps at Ngamba Island, but what now.
The Sheraton Kampala Hotel, after discussing such issues with them, have responded with a special weekend package for East African residents, running from Friday night to Sunday evening, late checkout assured. For a mere 299 US Dollars a single guest gets two nights in an executive room, and at an extra 50 US Dollars a night, or 100 US Dollars for the weekend, even an upgrade to a suite. A lavish breakfast on Saturday and Sunday morning is needless to say included, as are the daily newspaper delivered to the room, on Friday night the Mediterranean Buffet, access to the Uganda Golf Union course as a guest member courtesy of the Sheraton and of course the full range of sports and gym facilities the hotel has to offer like tennis, squash and the pool. A one hour Swedish Massage is part of the package too, other treatments available at a cost, and to crown it will Brunch on Sunday be served as part of the goodies the package includes before at 6 pm on Sunday the weekend comes to an end. Still thinking 'Same Old Same Old' or getting the taste for a weekend of pampering, good food and luxurious surroundings? For couples, the cost is only 398 US Dollars for the both and if they cannot help themselves but play parent still on what should and could be a romantic getaway, children will be accommodated free of charge in an adjoining room with connecting door. Do I need to say more – touch the speed dial for the Kampala Sheraton or send them an email to reservations.kampala and take advantage of this fabulous offer.
BRUSSELS AIRLINES CRANKS UP WASHINGTON ROUTE PROMOTION

After stirring up the market a few weeks ago when Brussels Airlines launched their new cabin product across the 4 East African Community countries the airline is flying to at present, Uganda, Kenya, Rwanda and Burundi, is the airline's sales team now working the market ahead of the June 18th launch of flights to Washington DC. A year and a bit after launching what has turned out to be a hugely successful new route between Brussels to New York's JFK is the airline now connecting the European capital with the US capital, initially 5 times a week, facilitating nonstop travel for government delegations as well as the business community, and not forgetting tourists wanting to explore the United States.
From Dulles International Brussels Airlines then has codeshare options with Star Alliance partners to more than 40 other US destinations, making the journey from Eastern Africa to the United States a one stop affair on the shortest possible route. Special launch fares will be made available, including stop over options in Brussels to explore the European capital or destinations beyond, and details will in due course be made public by the airline's offices and through travel agents. For more information on the extensive African route network and European destinations the airline flies to visit www.brusselsairlines.com
UWEC RECEIVES 32 AFRICAN GREY PARROTS RESCUED IN EUROPE

A shipment of the now increasingly rare African Grey Parrots to Europe, initially numbering 108 birds – according to figures at hand from a source at UWEC in Entebbe – ended up in tragedy for the feathered beauties when only 32 survived and were returned to Uganda where the Uganda Wildlife Education Centre in Entebbe received them for treatment and eventual release into their habitat.
The source indicated that the shipment was confiscated by airport authorities in Sofia / Bulgaria, while enroute to an address in Serbia, where the rare birds were likely to have been sold as caged exhibits to rich 'collectors'.
Mr. James Musinguzi, recently appointed as substantive Executive Director after serving for over two years in an acting capacity, was in local media quoted to have said: 'This is the first time African Grey Parrots confiscated outside Africa are returned to one of their range countries for rehabilitation. All the birds are in good health save for one that had shade off its feathers -a sign of malnutrition. We have kept them in a quarantine aviary for monitoring and inspection for 30 days and will release them after'.
UWEC gained global recognition two years ago when it successfully nurtured over 200 African Grey Parrots back to health after they were rescued at the Uganda / Congo border from an illegal trader, and eventually released them back into the forests of Uganda, as a result of which the World Parrot Trust initiated the return of this latest consignment of the birds from Europe back to Uganda. Well done UWEC, doing Uganda proud.
MURCHISONS FISHING TOURNAMENT RAISES 10.000 US DOLLARS

The annual Murchisons Falls Invitational Fishing Tournament, which was held last week, bringing together some 50 competitors in over 20 boats, produced some fine fishing results but also, once again, raised much needed funds for conservation. Over 10.000 US Dollars was raised from sponsorships, which will now go in equal terms to the Uganda Wildlife Authority and Uganda Conservation Foundation, to allow these two organizations to fund projects with the proceeds.
The winner produced an astonishing 96.7 kilograms combined catch, including the biggest single fish with 80 kilograms, being a giant Nile Perch, which the first and second runner up still clocked 92.4 and 90.4 kilograms respectively.
Fishing on the Nile, between the falls and the Nile River delta on Lake Albert, is becoming a popular activity for tourists, who can obtain a daily or weekly fishing license from the Uganda Wildlife Authority, often facilitated by the lodge they are staying at, and boat and equipment hire is possible on site too, even though the aficionados of fishing regularly bring their own rods along. Murchisons Falls National Park is Uganda's largest part and geographically divided into the two sections above and below the Nile Falls, which have the entire river squeeze through a 7 metre wide gap and fall 48 metres down, before the river then meanders along towards Lake Albert where it changes name from the Victoria Nile to the Albert Nile, before again being renamed into the White Nile when entering South Sudan at Nimule. Congrats to the winners and visit www.ugandawildlife.org for more information about Uganda's 10 national parks.
UGANDA TOURISM ASSOCIATION GETS NEW LEADERSHIP
Information received over the weekend, albeit sketchy, speak of Herbert Byaruhanga, founder of the Uganda Safari Guide Association and the Uganda Bird Guide Association, having been elected to the office of President of the Uganda Tourism Association, apex body for the various tourism trade associations in Uganda. Herbert Byaruhanga himself posted a comment about a related article on this correspondent's blog, reading: 'The "slow but sure" concept is working at UTA. Now a new leadership has been put in place. Herbert Byaruhanga is now leading the UTA. A lot of work ahead' all but confirming his election.
The Uganda Safari Guide Association, in its early stages shunned by many of the tour operators over fears for demand for fair compensation for the guides' services but also for having to deal with them on equitable terms, eventually managed to get enough votes from the UTA board to elect them to membership, supported at the time by this correspondent who served as UTA President from 2000 until early 2007. USAGA responded to the admission to the ranks of UTA by repaying the industry by professionalizing guiding services, introducing guide training and later on establishing a formal guide certification process, which has lifted standards and now compares with the best in Eastern Africa.
Byaruhanga last year was the first to publicly speak out about the industry's need for change at UTA, and then relentlessly kept chipping away to convince his peers and colleagues to agree with him, before his 'slow but sure' approach finally worked out. Congratulations to Herbert – and his yet to be announced team at the helm of UTA and thanks to the now Immediate Past President Amos Wekesa for his services to the industry. Watch this space.
Kenya News
MELIA HOTELS SAID TO EYE KENYA FOR EXPANSION IN AFRICA

Spanish hotel and resort group Melia, already in East Africa with one property in Zanzibar, is said to be eyeing an entry in to the Kenyan market to expand their footprint in Africa. Melia currently is also present in Egypt with two resorts and Cape Verde with one resort but has reportedly been seeking management of existing resorts and hotels in Kenya too, with locations ranging from Lamu to Mombasa and from Nairobi into the Rift Valley.
If correct, and indications from sources in Nairobi claim their information is accurate, it would mean that one of Spain's largest if not the largest hotel and resort group will add their name to an ever widening presence of the world's top ranked hotel companies. Kempinski will open a new luxury property soon as will Dusit and Radisson Blue and others will join the throng either this year or next year, to capitalize on Kenya's economic strength and ideal geographical location in Eastern Africa with daily air connections to the world.
Recent finds of oil and major planned infrastructure projects like a new harbour, highways, railways and pipelines are expected to be economic drivers over the next few years and with tourism already a key activity, given the exotic beaches and famous national parks found all over the country, hotel groups have, since the Africa Hotel Investment Forum last year at the InterContinental Hotel in Nairobi, taken a renewed interest to invest in new or manage existing hotels.
The Africa Hotel Investment Forum will be returning to Nairobi later this year for the second time and again take place at the InterConti from September 24th to 25th. The 'da capo' for Nairobi is also an indicator that Kenya, and East Africa, will remain on sharp focus for global hotel giants not yet represented in the region. Watch this space.
NEMA SUSPENDS ALL PROJECTS IN THE AMBOSELI AREA FOR A YEAR

The conservation fraternity in Kenya welcomed the news that NEMA, the National Environmental Management Authority in Nairobi, has issued an order to halt any developments in the greater Amboseli ecosystem, allowing for greater study of the impact of some of the proposed mega projects like industrial parks and housing developments sought by the owners of large tracts of land. Information received speaks for relief for those lobbying to keep the migration spaces between the much reduced Amboseli National Park – shrunk considerably today in comparison with the maps of old from back when the ecosystem was first created – along the plains towards the Nairobi National Park and the Chyulu Hills National Park, which adjoins Tsavo West National Park.
Several consultative meetings between conservation partners, led by Kenya Wildlife Service and the Kenya Forest Service brought together stakeholders like the African Wildlife Foundation, the Amboseli Ecosystem Trust but also the Ministry of Tourism, water management bodies, the Kenya Investment Authority, the Attorney General's office and group ranch owners representatives.
The moratorium period will now be used to further investigate the impact of proposed developments vis a vis the water table, migration routes of game and other related issues before NEMA will then be in an informed position to make a decision on pending applications. Watch this space.
CONDOR ANNOUNCES MORE MOMBASA FLIGHTS FOR COMING WINTER SEASON

Condor, the German leisure airline owned by Thomas Cook, has used the just concluded ITB in Berlin to announce added flights from Germany and Austria to Mombasa, commencing on 24 and 25 December 2013 respectively.
Besides their 'regular' services the airline will operate a B767-300 from Munich on Tuesday, 24th December and the following day Wednesday from Vienna to Mombasa on a weekly basis until at least Easter 2014.
Once in the Lufthansa stable, before changes of ownership eventually took the airline to Thomas Cook as an inhouse leisure carrier, Condor is now Germany's third largest airline with over 6 million passengers flown per annum.
Sources in Mombasa and along the Kenya coast expressed their delight when the news were broken to them, as the added two flights will go a long way to help fill beds and more likely also encourage other operators and airlines to take a fresh look at Kenya and resume operations, which had in the past been shelved since a range of anti travel advisories came into effect from around September 2011.
'This is excellent news for the Kenya coast' said a regular contributor from Mombasa before continuing 'but we must not let the tour operators down. The new government needs to put infrastructure into place, the bypass to the South Coast, added water works and sewerage works and ensure stable electricity supply. There are a lot of things which need doing and the new devolved government in Kenya after the elections will see the coast have more say on what priorities in local projects they counties choose, though central government still is in charge of roads and bridges and the port. After our elections went peacefully we hope that we can get another bumper year of arrivals and revenues'.
Last year was marked by the non start of flights already announced for Mombasa by Qatar Airways and Brussels Airlines and the withdrawal of several charter flights from Europe, but at least Turkish Airlines stepped into the breach and is now besides Kenya Airways and Ethiopian Airlines the third scheduled carrier to connect Mombasa with the world. Watch this space for regular and breaking aviation news from Eastern Africa.
SERENA BAGS MORE AWARDS

Serena Hotels Tanzania recently received a recognition award from the National Social Security Fund (NSSF) for its continued compliance record with the Fund, presented by Second Vice President of Revolutionary Government of Zanzibar, Ambassador Seif Ali Iddi at Mount Meru Hotel in Arusha during the official opening of the Third NSSF Stakeholders Meeting. Serena Hotels was singled out as one of very few exemplary employers in Tanzania which have excelled in various sectors including financial, mining, transport and communication and received recognition in the Tourism Sector Category.
John Mwamakulah- the Human Resource Manager, Serena Hotels Tanzania acknowledged this award saying 'Serena Hotels is an equal opportunity employer and benevolence is at the center of our managerial practice. Other than seeking to always provide our employees with a balanced, conducive work environment, their well-being and involvement in the day to day operational issues is also important to us and hence this recognition'.
Last year, Serena Hotels was awarded "Best Hospitality, Travel and Tourism in Africa" by the African Business Awards, as recognition for being one of Africa's leading companies who have excelled in best practices and driven Africa's rapidly transforming economy.
Meanwhile has Serena Hotels also received an award during the just concluded ITB in Berlin, when Studiosus Reisen handed them their 'Studiosus Quality Award 2013' for the Zanzibar Serena Inn.
Presenting the certificate to the Serena Hotels team, Mr. Ulrich Rosenbaum, the General Manager of Studiosus Reisen reportedly said: '…the client feedback for Zanzibar Serena Inn has been consistently very good"'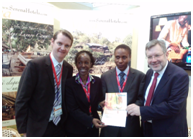 (Serena Hotels' Director of Marketing, Ms. Rosemary Mugambi, seen here receiving the award in Berlin)
Mahmud Janmohamed, Managing Director and CEO of Serena Hotels responded to the award by saying: 'This recognition in itself is indeed an honor and a challenge to us to consistently ensure and encourage the sustainable integrated ethical approach to development of the Zanzibar Serena Inn brand, as well as other Serena Hotels across East Africa and Mozambique. The Company will continue to work on supporting the growing tourism industry in Eastern Africa, and that it validates its belief that with the changing nature of guest expectations it is the quality of service and product that will continue to determine the destination choices which clients make'.
A member of the prestigious Small Luxury Hotels of the World, Zanzibar Serena Inn is styled to represent the epitome of Swahili style, ethnic elegance and Arabic opulence and is a haven of tranquility and opulence among the bustle of one of Africa's most ancient and most enchanting towns.
Serena Hotels covers some of the most evocative, exotic and enchanting destinations in the world. With a portfolio of twenty four Hotels, Safari Camps, Lodges and Resorts located in Kenya, Tanzania, Zanzibar, Uganda, Rwanda and Mozambique, Serena Hotels offer unprecedented locations, luxurious facilities and food and service levels second to none. Visit www.serenahotels.com for more information, booking enquiries and reservations.
BRITISH AIRWAYS SET TO ADD AN 8TH FLIGHT TO NAIROBI FROM MAY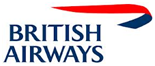 Information from Nairobi speaks of British Airways moving from daily flights to 8 flights per week, commencing in May this year, an intriguing development considering the airline has just dropped Tanzania's commercial capital Dar es Salaam from the schedule after decades of uninterrupted service.
The three flights to Dar per week now gone, it appears that BA seems to rescue some of the airline's waning fortunes in Eastern Africa by adding another frequency to Nairobi, where after the successful conclusion of the general elections last week all signs are now showing green for the local economy to go into bull mode.
'When Virgin pulled out from Nairobi in September last year, the main beneficiary surely was Kenya Airways. On a route like this BA should be double daily really to hold against KQ and Emirates but in the entire region they are falling short of such expectations. Dar is gone, Entebbe is just a few flights a week and not even daily and for Nairobi they only now move to 8. I heard the explanation that this is a good flight for business people overnight, but then, business people want a daily choice of such time savers and not be confined to just one such flight per week. But it is their strategy, their decision. I guess when the economy in Kenya picks up after the new government comes into place, Kenya Airways will again be the main beneficiary because they are more flexible and also fulfill the role as THE African link airline for SkyTeam. OneWorld just seems so detached from Africa and their only boost in Africa will come when Qatar formally joins' quipped a regular source from Jomo Kenyatta International Airport while passing the news earlier in the day. Still, an 8th weekly British Airways flight between Heathrow and Nairobi is good news for Kenya, for tourism and for trade, as it brings over 260 extra seats a week on the route and adds also much needed cargo capacity for Kenya's exporters of fresh produce. Watch this space for regular and breaking news from East Africa's vibrant aviation sector.
KWS CONFISCATES BLOOD IVORY AFTER SHOOTOUT WITH POACHERS

Reports from Nairobi reached this correspondent late yesterday of a shootout between poachers and KWS security personnel near Kitui, outside the boundaries of Tsavo East National Park, which led to the confiscation of tusks and ivory pieces weighing nearly 100 kilogramms, a motor cycle used to transport the blood ivory and other items left behind when the poachers fled.
The information speaks of KWS laying a trap, with officers posing as potential buyers of the ivory, before attempting to overwhelm and arrest three suspects. At that stage a group of poachers hidden in the thick bush opened fire on the KWS team, injuring at least one before making away, but leaving the ivory and motorcycle behind as they ran off on foot into the wilderness.
The KWS management has of late recorded a series of arrests and recovered some major blood ivory hauls, the latest big catch dating back to January when nearly 700 tusks were seized at the port of Mombasa, but the killing of at least 5 rhinos over the past 10 days at Lewa Downs and the Solio Game Reserve have once again underscored the urgency of stepping up anti poaching operations, intelligence gathering and – as done now by Ol Pejeta – introduce airborne surveillance with UAV's and have rapid response teams standing by 24 / 7.
This development takes place as the CITES meeting in Bangkok nears its end with still no major breakthrough on slapping bans on those ivory trading countries 'misbehaving' with immediate effect, like China and Vietnam, to kill the trade by killing demand in those two countries help responsible by the entire conservation fraternity around the world for the massive surge in poaching in Africa. Watch this space for the final outcome of the CITES meeting and what resolutions will have been agreed upon to stem the tide of poaching.
TOURISM GURUS EXPECT SWIFT RECOVERY AFTER PEACEFUL ELECTIONS IN KENYA

While the 'who is who' of Kenya's tourism industry is wrapping up their participation in the world's greatest tourism fair, ITB Berlin, have a number of them expressed their confidence that the depressed room occupancies, as a result of the elections being held back home, will now swiftly recover that the outcome has been announced and peace prevailed across the country.
While one of the losers, unlike 6 others who peacefully conceded defeat, is now set to go to court, this is not thought to have any further influence on the mainstream tourism operators abroad, who have been monitoring events keenly and are now ready to resume their 'regular supply' of tourists being sent to the Kenyan safari parks and the sunny beaches of Mombasa, Watamu, Malindi and Diani.
'It was an unfortunate timing for us that our elections fell into the ITB period but we were able to answer all questions thrown at us. We were able to show that peace prevailed, we had streaming content from NTV and Citizen TV on our lap tops to show how things went back home and I think we convinced our partners that there is nothing to worry about. The fact one of the contestants is going to court will not make a difference because the main issue was peaceful conduct of elections and during the counting of votes. I think our institutions are stronger than ever before, security is kept up and tourists are welcome to take advantage of some phantastic offers our key stakeholders have put together between now and Easter and for the low season. We are very confident that this will be a good year for us after all. We have major conferences heading to Kenya and when a new government is in place you will see that tourism is getting a bigger share of resources. After all, our new President Elect was once the chairman of the Kenya Tourist Board and has firsthand experience of what it takes to make the sector a success. He knows what tourism can accomplish for Kenya's economy in regard of jobs and foreign investment and foreign exchange earnings. Unlike all past presidents, President Elect Kenyatta knows about tourism and his mother owns resorts at the coast. We are confident that tourism will be playing not just a bigger role but also finally make the quantum leap into the new century we have been waiting for' said a regular contributor in a mail exchange late yesterday after reading the article filed about the election outcome.
Others commented that now was the time to get back to work after a successful participation in ITB where East Africa showcased the 5 member countries within one East African area, giving an overview of the attractions the region holds for visitors from abroad.
Tanzania News
FASTJET CONTINUES TO CHARM INVESTORS FOR MORE MONEY

Reports confirmed by an aviation source in the UK speak of FastJet having secured additional loan funding worth over 24 million US Dollars from the US based Bergen Global Opportunity Fund, injecting more working capital into the company which is faced with potential liabilities as a result of law suits brought by erstwhile partner Fly540 to the tune of millions of US Dollars, should they lose their cases as Fly540 sources insist they will.
It is also understood that FastJet management is once again seeking meetings with the liquidators of South Africa's grounded and in liquidation 1Time, for which' acquisition a tentative deal was reached last year, to see if the moribund carrier can be revived and resume operations under the FastJet brand.
Claiming that South African airfares have sky rocketed since 1Time ceased operations, FastJet has suitably dramatized the scenario and is presenting itself as a savior for South Africa' seemingly exploited passengers, inspite of other low cost carriers like KULULA continuing to serve this market segment effectively.
Another source based in Tanzania and close to FastJet has also passed information that apparently moves are underway to obtain traffic rights between Dar es Salaam and Johannesburg, clearly not paying any attention to Fly540's demands to cease operations over financial disputes, following which Fly540 withdrew their goodwill and use of operating licenses given to FastJet.
Flights from Dar es Salaam to Nairobi and Entebbe, as FastJet executives have said would be coming soon, are until now not yet available, something apparently blamed on both regulators and competitor airlines working in cahoots to keep unwelcome competition off these routes, restricting FastJet to domestic flights within Tanzania only.
Many aviation observers in the region agree between themselves that FastJet ought to first resolve their legal cases with Fly540 to remove those clouds from their skies and clear any element of doubt about their longer term future in the region. As the saying goes, watch this space.
Mauritius News
AIRPORTS OF MAURITIUS INAUGURATE PART OF NEW FACILITIES AS A380 VISITS

Air Mauritius' flight MK 053 was the first to arrive at the Sir Seewoosagur Ramgoolam International Airport on Tuesday this week to use the new parking facilities now in place, part of a greater refurbishment and modernization of the island's main international airport. One of the two new parking bays, according to a Port Louis based source, is capable of receiving the giant Airbus A 380, which in fact arrived only hours later, at 1 pm, to celebrate the island's independence day with a visit by an Emirates A380, which carried the airline's President Tim Clark and other top officials who came for talks with code share partner Air Mauritius and government officials.
Only days earlier had Clark expressed his interest at the ITB in Berlin to eventually fly one of the two daily frequencies between Dubai and Mauritius with the giant aircraft, though this would require regulatory approvals by the Mauritius government first – and delight the tourism industry on the island which has for years been advocating for greater air access and larger capacities.
Air Mauritius CEO Andre Viljoen, who was at the airport to witness the launch of the new facilities before welcoming the Emirates delegation, was quoted in local media, as relayed by the source, as having said: 'We applaud the efforts of AML and ATOL for every effort to minimise the impact of inconvenience on airport operations during construction. As a major partner of the airport, it is indeed a great moment of pride and privilege for us and our passengers are the first to use these facilities'.
Mauritius is undertaking a major capacity upgrade and refurbishment of their existing airport with a new terminal building being built, aimed to substantially increase the handling capacity of the airport in expectation of increased visitor numbers in coming years. Watch this space for aviation updates from Eastern Africa and the Indian Ocean region.
EMIRATES' ONE OFF A 380 VISIT TO MAURITIUS PRECURSOR TO REGULAR FLIGHTS?

The Mauritius tourism industry may well have reasons to smile, after Emirates' President Tim Clark indicated on the sidelines of the world's largest tourism trade show, the ITB in Berlin, that he would like to see the giant Airbus A380 operate one of the two daily frequencies between Dubai and the Sir Seewoosagur Ramgoolam International Airport, which is currently undergoing modernization and upgrading, eventually able to handle the A380 on a regular basis and not just a one off visit.
Dubai's national airline had several weeks ago announced that a special A380 flight would visit Mauritius on the 12th of March, i.e. tomorrow, arguably to test how the airport would be able to handle this type of aircraft which due to its extra long, wide and high dimensions requires special features vis a vis airbridges and other handling equipment. Emirates, after a long wait, was given a double daily frequency between Dubai and Mauritius last year to the relief of the tourism industry, which has been advocating to permit more flights and larger aircraft to bring more tourists to the island, but restrictive if not outright protective practices by the Mauritius Civil Aviation in favour of national airline Air Mauritius have long forestalled such developments on a broader basis.
Tim Clark's expression of interest will no doubt have the Mauritius private sector renew their own lobbying and pressure on the Mauritius' government to permit such a move, when Emirates has enough A380 aircraft on the fleet to consider flying this giant bird to the island on a regular basis, but only time will tell if the inevitable haggling between the airline and the Mauritius CAA will be successful. Watch this space for regular and breaking news from the Eastern African and Indian Ocean aviation scene.
Seychelles News
STA STUDENT TAKES SHANNON'S TOP RANKING

The first ever group of Seychellois students, who recently completed their degree course at the Shannon College of Hotel Management, did the archipelago proud as Ms. Rose-May Payette walked off with the top ranking and scooped the prize for 'Best Student' overall in her academic year.
13 Seychellois students were among the nearly 100 graduates from the college and Ms. Payette was the one to not just get a trophy and framed certificate but also a cash prize of 3.000 Euros for her extraordinary achievement.
All students are now commencing an 18 months intensive work place related additional training in some of Europe's finest hotels as well as in the UAE, where the Seychelles Tourism Academy has made arrangements for placements of their graduate students before they return home to begin work in one of the archipelago's many 5 star resorts.
The 13 enrolled at Seychelles Tourism Academy in March 2008 to become the first ever group of student to follow a Bachelor Degree in Hospitality Management validated by Shannon Hospitality College of Ireland.
In 2011 the students validated the first component of their course, an Advance Diploma in Hospitality Management at the Seychelles Tourism Academy after spending four years at the Academy. They then moved to Shannon Hospitality College in Ireland to validate their fifth year and have now completed their Bachelor Degree in Hospitality Management. During their four years at the Seychelles Tourism Academy the students spent over 14 months of work attachment in hotels in the Seychelles and 2 months of work attachment at the 5 Star Belle Mare Plage Hotel in Mauritius.
Present at the occasion was STA Principal Flavien Joubert who said to them after the ceremony: 'Your results are a great achievements for Seychelles who now count on Hotels and the Tourism Trade partners in Seychelles to welcome this first group of trained Seychellois Hospitality Management Professionals with a conducive working environment, with continuous training programme possibilities, with a succession plan to see the local colour move up the management ladder in the industry we all say remains the pillar of our economy, and importantly with a decent and conducive salary as per international norms'.
The Chief Executive of the Seychelles Tourism Board Mrs. Elsia Grandcourt added: 'The Seychelles Tourism Board is extremely pleased with this high achievement. The Principal and the management of the Tourism Academy should feel proud to see their students excel as they did. Today I also congratulate Ms. Rose-May Payette for her outstanding performance. This achievement has given the highest international visibility to our cohorts of students studying at the Shannon Hospitality College'. Well done indeed as back home the construction of a new purpose build academy is progressing towards opening of phase one by midyear. Watch this space.
(Graduation picture courtesy of STA / STB)
289 KG BLUE MARLIN CAUGHT OFF REMIRE ISLAND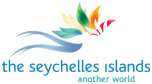 A group of Russian tourists going out for some deep sea fishing would not have dreamed about the good fortunes they were about to encounter, as they set off with MY Sea Stream of Marine Charters recently, captained by Graham Gower. Caught off the Remire Island, which is located towards the Amirantes group of islands, the monster marlin took according to a report received from Victoria several hours to land on board. Upon returning to Mahe the fish was weighed and came in as a new record marlin catch by rod, with 289 kilograms on the scale.
The Seychelles, besides all other known attractions, world class resorts, cultural festivals and marine and terrestrial national parks is also famous for the quality of deep sea fishing and many tourists, who in past years were reluctant to go out deep into the Indian Ocean for fear of the Somali ocean terrorists, are now returning to the archipelago to once again take up the sport, now that the waters off the Seychelles have been made safe again.
The source from Victoria did point out that in most cases marlin and sailfish caught are tagged and released but this particular catch, looking very much like a new record haul, was taken to port to establish the new credentials and promote the Seychelles with such news as a prime deep sea fishing destination. Seychelles, truly Another World
WORLD ECONOMIC FORUM RANKS SEYCHELLES TOP OF INDIAN OCEAN ISLANDS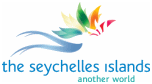 The lastest rankings of the World Economic Forum has put the Seychelles in place 38 and named the archipelago the Number One in the region, ahead of other island nations like Mauritius, which only managed to make it to number 58 in the region, down by 5 places compared to the previous year, largely as a result of its flagging fortunes in the tourism industry.
The head of an IMF mission on the Seychelles recently in applauded the country for 'outperforming many similar island destinations', referring to the visibility of Brand Seychelles and its creative and innovative marketing and media campaigns to put the destination on the global map of big hitters.
While Mauritius' had to yield the arrival record to the Maldives and is now struggling to fend off third placed Sri Lanka coming closely behind the 960.000 odd tourist arrivals in Mauritius, the Seychelles 'only' recorded around 205.000 arrivals but has a different strategy in not going for just the numbers but for market diversification, aimed to capture both the high end of the market as well as those travelers seeking the 'Affordable Seychelles' in support of their indigenous tourism businesses like guest houses, holiday villas and apartments and self catering establishments.
The Seychelles drive for quality and a well regulated business environment resulted in their WEF rankings to show an all time high for 'strong affinity for travel and tourism' where the archipelago ranks 5th and 'good tourism infrastructure' where it ranks 6th according to the World Economic Forum data just seen.
This year's arrival forecast, conservatively put at only 3 percent, has already been outperformed over the first two months of 2013 with a nearly 20 percent rise in visitor numbers in January and February, largely attributed to the revival of Air Seychelles which has sealed code share deals with partners like Air Berlin, driving visitor numbers from Germany to all time highs, but also caused by the high visibility events like the Carnival International de Victoria, which has made waves across the global travel, leisure and lifestyle media across the world. Airline partnerships between the Seychelles Tourism Board and such giants as Emirates too are cited as factors for the Seychelles success in tourism, as are the government's fullest support for the sector, with President James Alix Michel being the archipelago's main ambassador during his regular visits abroad, ably assisted by tourism minister Alain St. Ange and STB CEO Elsia Grandcourt and their staff. As the saying here goes, Seychelles – Another World.
AND in closing the usual dose of news from 'Further down South', faithfully delivered week in and week out by Gill Staden from Livingstone / Zambia
Donation of microlight to monitor and protect wildlife
From Peace Parks Foundation
On 26 February 2013, Ms Sylvia T. Masebo, MP, the Zambian Minister of Tourism and Arts officially opened a hangar, constructed by Peace Parks Foundation, and launched a Bat Hawk microlight for Sioma Ngwezi National Park.

The hangar and the microlight were both sponsored by Mr Neville and Mrs Pamela Isdell. Mrs Isdell is a Founder Member of the Peace Parks Club, having supported the Foundation's work since 1998. With this munificent donation of $100 000, Mr Neville and Mrs Pamela Isdell have now upgraded their membership to the corporate level. Peace Parks Foundation thanks Mr and Mrs Isdell for their generosity and for their continued support over so many years.
The microlight will be used to monitor and protect the wildlife of Sioma Ngwezi National Park. Sioma Ngwezi is being developed as an integral component of the Kavango Zambezi (KAZA) Transfrontier Conservation Area (TFCA), with a €3.3 million grant from the German Federal Ministry for Cooperation and Development, through KfW.
In August 2012, Minister Masebo commissioned new headquarters and staff accommodation for the park, which are presently being constructed.
At the launching of the Bat Hawk microlight, Minister Masebo thanked Mr and Mrs Isdell for their donation, and Peace Parks Foundation for facilitating it. She also thanked both for supporting the development of Sioma Ngwezi National Park. Minister Masebo reiterated the importance of developing the KAZA TFCA as a vehicle for regional economic integration through the sustainable management of transboundary natural resources and tourism development.
Private sector responds to Forex control
From the Zambia Weekly
The private sector has come out strongly against government's plans to introduce foreign exchange control in Zambia via the Bank of Zambia (amendment) Bill. Government has suggested to allow the Bank of Zambia to "regulate and monitor" a range of financial in- and outflows to "promote the efficient operation of the foreign exchange system".
The private sector submitted that it "would like to advise that the key ingredient in any economy is confidence. The word REGULATE in the preamble (…) conjures up fears of possibility of remittances or receipts of foreign exchange being delayed, denied or interfered with".
In addition, the new Bill is proposing that the Bank of Zambia may "prescribe the maximum rate of interest and other charges that financial service providers may impose".
The private sector submitted that government should pursue other courses of action than "over- regulation". It proposed that "government should devote more effort to developing the financial sector as articulated in the Financial Sector Development Plan. In addition government should continue limiting its domestic borrowing in order to avoid crowding out the private sector."
"Short-term cyclical fluctuations in the foreign exchange or any other markets must not be the reason to take permanent legislative measures that will have long-term negative consequences on the economy. Furthermore, misbehaviour of few companies should not justify enacting legislation that will affect investment flows". It pointed out that the Bill would be "likely to work contrary towards government objectives of employment creation and poverty reduction".
Finally, the private sector submitted that government (again) had introduced regulatory measures without consultation, and it therefore proposed that the Bill should be withdrawn from parliament to allow for extensive consultations and an analysis of other options available.
The submission was made by the Association of Manufacturers, the Chamber of Mines, the National Farmers Union, the Chambers of Small and Medium Business Associations, and the Tourism Council.
OPENING OF SPILLWAY GATES AT THE KARIBA DAM
AS A FOLLOW UP TO OUR FEBRUARY 2013 NOTICE ABOUT THE OPENING OF THE SPILLWAY GATES, PLEASE BE ADVISED THAT TWO SPILLWAY GATES WILL BE OPENED AT 50% EACH TO DISCHARGE A TOTAL OF ABOUT 1,500M3/S.
DATE: SATURDAY, 16TH MARCH 2013
TIME: 12.00 HOURS
GATES: TWO, OPEN HALFWAY
THIS IS AIMED AT LOWERING THE LAKE WATERS TO WITHIN SAFE OPERATING LEVELS. THE GATES WILL REMAIN OPEN UNTIL THE SAFE OPERATING LEVEL HAS BEEN ACHIEVED.
ALL THE STAKEHOLDERS, THE GENERAL PUBLIC AND COMMUNITIES ALONG THE ZAMBEZI RIVER DOWNSTREAM OF THE KARIBA DAM ARE ADVISED TO TAKE THIS NOTICE SERIOUSLY TO AVOID LOSS OF LIFE AND PROPERTY.
MEANWHILE, THE AUTHORITY WILL CONTINUE TO MONITOR THE WEATHER AND HYDROLOGICAL SITUATION OVER THE ZAMBEZI CATCHMENT AREA UPSTREAM OF THE KARIBA DAM.
ZIMBABWE
Tourism Police in Victoria Falls Town
TO ALL BUSINESSES AND STAKEHOLDERS IN VICTORIA FALLS – The Tourism Police Committee are making an urgent appeal to all businesses to come forward as contributors to the Tourism Police Unit. This Unit whilst not flawless has been an integral component of the revival of tourism in our town and has been emulated in other towns and cities in Zimbabwe and the region. Tourism Police ensure that visitors to Victoria Falls can walk around in the town in a safe and hassle free environment. Unfortunately the Unit sometimes falls short on this mandate but blame can only be apportioned to under staffing and inadequate funding which can easily be rectified if the entire business community took responsibility. Funding and support of the Tourism Police has been left to a handful of private sector tourism related businesses which is unacceptable as every business in Victoria Falls directly or indirectly benefits from it. …
At present with the existing contributions there is insufficient funding to cover monthly salaries for the Tourism Police Officers and closure of this vital unit is imminent. We challenge retail and wholesale businesses; banks and financial services; restaurants and food outlets; lodges and tour operators to immediately commit to a monthly contribution to ensure continuity of this important service. …
OTHER STUFF
International Rivers Organisation
From San Francisco Herald
A 26-person Berkeley nonprofit that's saved rivers across the globe is getting a little global attention itself.
International Rivers, headquartered in the Brower Center, on Thursday won a coveted MacArthur Foundation prize, worth $750,000, for its work opposing dams and helping countries and corporations around the world find alternative energy sources.
"We are absolutely thrilled and honored to receive this award, plus the recognition that goes along with it," said Aviva Imhof, campaign director for International Rivers. "This will help us tremendously."
The John D. and Catherine T. MacArthur Foundation since 2006 has awarded cash prizes, up to $1.5 million, to organizations that show "exceptional creativity and effectiveness" in tackling human rights and environmental issues, ranging from juvenile justice reform to rain forest preservation.
Where International Rivers Works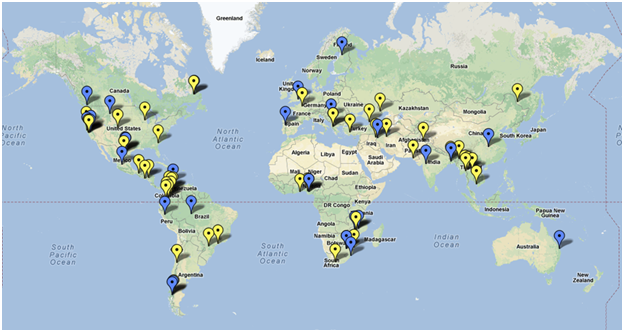 From International Rivers Organisation
March 14 is the International Day of Action for Rivers and Against Dams. Every year, thousands of people around the world lift their voices to celebrate the world's rivers and those who struggle to protect them. The International Day of Action for Rivers is a day to celebrate victories such as dam removal and river restoration. It is a day to take to the streets, demonstrate and demand improvements in the policies and practices of decision makers. It is a day to educate one another about the threats facing our rivers, and learn about better water and energy solutions. Above all, it is a day to unite – by acting together, we demonstrate that these issues are not merely local, but global in scope.
The Zambezi River: My Inspiration
Anabel Lemos, (Zambia)
The Zambezi River is the fourth largest in Africa and the largest system flowing into the Indian Ocean. Born in Zambia, its crosses Angola, Namibia, Bostwana, back to Zambia, then Zimbabwe and finally flows through the heart of Mozambique, pumping life into one of the most diverse and important ecosystems in Africa.
The first time I saw the Zambezi, I fell in love with this marvelous river and its people. A night on the river is unforgettable, the peacefulness of the night with a sky full of stars, the water flowing, the sound of hippos and of drums in the distance – it is one of the most wonderful and magical experiences. The more time you spend along the Zambezi the more you understand its beauty. Seeing the way traditional habits harmonize with natural patterns, how floods link up with with floodplain farming, the way wildlife migration patterns and mating timed themselves to seasonal changes of the river. A beautiful coexistence has been achieved through millions of years of coevolution.
But as with many things in Africa, great beauty is often mixed with abuse and suffering. In the case of the Zambezi, large dam such as the Kariba and Cahora Bassa have been at the heart of this abuse and suffering. The dams have artificially regulated the river, killing the seasonal patterns responsible for so many natural and social functions. Now wetlands no longer receive fresh flood water as often. Seawater is creeping inland, making farming impossible in once-fertile areas. Subsistence farmers lose their food crops from unexpected dam releases. The dams have turned floods from a blessing into a curse. And all this to produce energy for export while less than 14% of Mozambique's population has access to electricity.
Now the Mozambique government wants to build another mega-dam, Mphanda Nkuwa, which will only worsen these existing problems.
I have a dream that one day the Zambezi River will be free from the impacts of dams – that it will once again support millions of people and the biodiversity that has made the Zambezi so special. I have been fighting for this for a decade and will continue to flight till my end. I cannot accept the greed, corruption and lack of insight that threaten this ecosystem that brings so much good to so many. The need for energy cannot supersede the right of the people along the Zambezi to live. The past has shown that the consequences of dams can be a life or death matter for many. Rivers are life!