AVIATION, TOURISM AND CONSERVATION NEWS from Eastern Africa and the Indian Ocean islands.
A weekly roundup of breaking news, reports, travel stories and opinions by Prof. Dr. Wolfgang H. Thome
You can get your daily breaking news updates instantly via Twitter by following @whthome, join me on www.facebook.com/WolfgangHThome where the articles also 'cross load' or read the daily postings on my blog via www.wolfganghthome.wordpress.com which you can also 'follow' to get immediate notification when a new article is posted.
Third edition November 2012
East Africa News
FASTJET APPEARS SET TO ACQUIRE 1TIME IN SOUTH AFRICA

While only just starting to sell tickets in Tanzania, with flight operations still weeks away, it appears that the FastJet owners have a healthy appetite for yet more, as news have emerged from South Africa that the company is aiming at taking over 1Time, a low cost carrier presently not flying as all operations were suspended over a lack of cash some weeks ago. The South African domestic and regional market is arguably one of the most lucrative in Africa, making the country in fact a prime target for FastJet, leaving one to wonder why they have not more aggressively pursued that strategy in the first place instead of opting to commence operations on the continent in Tanzania, where they will be facing strong headwind from Precision Air, a partner of Kenya Airways, and of Air Tanzania, which is presently receiving overt and covert support from government so ensure its survival in an increasingly crowded domestic market.
Ticket sales by FastJet have commenced earlier this week, for the first time exposing potential customers to the full range of add on charges, the airline demands before one of their 20 Dollar tickets can be issued, with the 20 dollar fare of course subject to time limits beyond reach for most current travelers using air transport and used to booking today for their flight tomorrow. Small print informs travelers of a 5 US Dollar charge for a piece of checked baggage and there is suspicion, undoubtedly fueled by competitors, that there may yet be more charges at the airport hidden somewhere in the smallest of small prints.
South Africa in contrast has a more developed aviation market compared to Tanzania and should FastJet manage to take over 1Time and in the process obtain an existing AOC and Air Service License, this would be making their entry to South Africa much easier and give them a more reliable revenue base. With a base in South Africa it would then be considerably easier to spread to the more lucrative markets in Angola and West Africa compared to having to battle in East Africa with the inherited problems and reputation of its predecessor airline and their 'management'. Watch this space.
AFRICAN AIRLINES EXHALE AFTER EU SUSPENDS ETS
One of the world's most contentious regulations, the European Union's Emission Trading Scheme, has been suspended for foreign airlines flying into EU airspace, at least until September next year according to reports received from a Brussels based aviation source.
The issue, with EU Commissioner Connie Hedegaard and her staff stubbornly insisting that it was legal to impose EU rules on foreign jurisdictions, caused the start of serious trade wars brought upon the EU by such countries as China, which expressly forbid Chinese airlines to pay, Russia, India and the United States, with Gulf states joining into that growing coalition too. African governments in turn failed to make any significant noises on behalf of their key airlines like Kenya Airways, Ethiopian, South African or Egypt Air, drawing the wrath to AFRAA, the African Airlines Association, which accused their governments to bending over and failing to unite.
IATA and ICAO have been working hand in hand in recent months to defuse the situation and backed by countries opposed to the ETS rule proposed that a global solution be found through a negotiated settlement rather than imposing unsustainable regulations introduced by one member block on all others.
IATA has been working on lowering emission standards together with aircraft and engine manufacturers for nearly two decades now and ICAO too has a major policy initiative underway to promote 'greener skies' while also warning not to make aviation an easy scapegoat for climate change woes inflicted on the planet by much greater polluters such as cars and industries.
Political observers attribute the climbdown by the EU to the fact that the United States expects a vote in the Senate for a bill exempting US carriers to be part of any such foreign schemes, setting the stage for legal non compliance of American airlines, should the EU reintroduce the scheme at a later date. This, as is the case with China, would then very likely result in the EU first slapping fines and eventually banning non compliant airlines from flying there, perhaps even grounding aircraft of airlines they think are in arrears, triggering a tit for tat and grounding air transport. Hedegaard has reportedly already warned the rest of the world that unless ICAO finds a common ground, acceptable to the EU, by September next year, when the next ICAO convention has taken place the charges would be re-introduced for non EU airlines, come what may, showing once more a total lack of understanding of how international diplomacy and negotiations work before being globally adopted.
It was also pointed out that European airlines will continue to pay under the ETS scheme, prompting roars of outrage among European carriers which now have to carry the extra cost while competing in an already overregulated and increasingly restrictive regime with growing capacity limitations and night flight bans against American legacy carriers and in particular against the Gulf giants which have risen to be the new movers and shakers of the aviation industry in the 21st century.
A source in Nairobi, close to AFRAA said when contacted last evening: 'If this is true it will be good news. We can only hope that our governments will back airlines now and make their stand known through ICAO, that we oppose ETS. Of course we promote the use of modern aircraft among our membership and much progress is being made. Those flying to Europe cannot get landing rights anyway unless the use modern day aircraft and we know that even stage 3 aircraft will soon phase out from flights to Europe. But we maintain this complex issue needs a global solution, not a regional European dictate. And we resist that politicians today blame it all on aviation and continue to invent new taxes and fees under false pretences to save the environment when the money goes to general funds to plug budget holes'.
Kenya Airways and Ethiopian, the two Eastern African airlines flying to Europe from their hubs in Nairobi and Addis Ababa, as well as Air Mauritius will be relieved by the news, sparing them significant expenses the EU administration would otherwise have siphoned out of their pockets. Watch this space for regular and breaking aviation news from Eastern Africa.
Uganda News
ITALIAN WEEK AT THE SHERATON KAMPALA HOTEL – A HAPPY MIX OF BUSINESS AND FOOD
The Sheraton Kampala is once more the place to be, this time for an Italian Week where business and cuisine will meet in equal measure.
The business to business meetings, and exhibition is held jointly with the Italian Embassy in Kampala and will cover such diverse topics as food, food processing, agriculture, transport, energy, services sector, tanning / leather industries, construction before on Friday 23rd November the Italian Business Club in Uganda will be formally launched in the presence of the Italian Ambassador.
Italian cuisine is equally well represented with Bella Italia dominating the menus next week. Chefs were flown in from Italy to provide authentic food preparations, with the ingredients fresh from Italy of course and the side programme will see Italian musicians provide a suitable background for those enjoying the food, showcasing Italy for an entire week from the sunniest side.
Those in Uganda next week can call +256 312 322460 or else email the sales team for a table reservation via sales.kampala as this is an occasion not to be missed when Italy comes to Uganda. Business or pleasure, or both, the choice is yours to make.
KAKIRA NILE POLO CLUB TO HOST THE ANNUAL NILE GOLD INVITATIONAL NEXT WEEKEND
The Kakira Nile Polo Club will next weekend host their annual invitational meeting at the Kakira Polo Ground, located on the sprawling Kakira Estate a few miles beyond the Jinja municipality enroute to the East of the country.
More information is available on the club's Facebook page via info
The Kakira Nile Polo Club is the only one of its kind in Uganda and was formed in 2010 before starting to host an annual tournament for polo players from the region and beyond. The season for playing in Uganda is normally between April and December, but dependent on weather can slightly change.
Entry to the tournament is by ticket only which are available at several locations in Kampala or at the gate on arrival at a cost of 75.000 Uganda Shillings. The first Chuka will start on Saturday, 24th November, at 10.30 am, weather of course permitting.
ROUTES AFRICA ANNOUNCES KAMPALA 2013 DATES

The international Routes organization has just announced the dates for the 08th African Routes Development Conference, to be held in Kampala / Uganda next year. Co-hosted by the Uganda Civil Aviation Authority and the Entebbe International Airport it is set for the 07th – 09th of July next year in the Ugandan capital of Kampala, some 45 kilometres from the international airport in Entebbe.
This follows the most successful ever Routes Africa meeting held in July this year in the Seychelles, where a record number of participants from African and International airlines, airports, tourism authorities , aviation suppliers and stakeholders participated and discussed cooperation, new air links and develop new opportunities together.
The meeting in Kampala is once again expected to bring a number of experts to the forum to deliver key note addresses, discussions papers and facilitate dialogue for aviation in Africa, now seen as the last great frontier to develop new connections between countries on the continent and across the Indian Ocean islands.
Write to info for more details. Alongside the meeting will Uganda Tourism organize pre and post conference tours to see the magnificent landscapes, Lake Victoria, the Source of the River Nile, the national parks and of course track the fabled mountain gorillas in the two parks of Bwindi or Mgahinga. Welcome to The Pearl of Africa – more details about which can be found via www.visituganda.com or www.ugandawildlife.org
Watch this space.
FRESH EBOLA OUTBREAK HITS UGANDA

Tourism stakeholders, just returned from a successful WTM 2012 attendance in London, are facing up to stark news that Ebola has yet again reappeared and already claimed two victims in the Luwero District of Uganda. Six weeks after the last outbreak was confirmed to have been brought under control and the WHO in conjunction with the Ministry of Health in Kampala declared the country ebola free, has the disease reappeared, while at the same time the country is still dealing with the outbreak of the equally deadly Marburg fever. Reports a few weeks ago of
Yellow Fever claiming at least one victim have only added to the woes, unsettling potential visitors and having tourism stakeholders struggle to overcome these added negative perceptions abroad about the country.
'I got the news from a web link to the Monitor yesterday afternoon and have already had several emails from clients. They are concerned about what is going on because Luwero is on the way to one of our important parks. Two travel agents called me and also asked if Marburg has been controlled now. After WTM I thought I can concentrate on promoting Uganda and now I am fighting again to explain things which we read in papers but even government has not yet made official statements. Ahead of the busy end of year season, this is not good' commented a regular source late last evening. The Luwero District Health Officer was quoted in local media as confirming that the Ebola strain was of the Sudanese type and also conceding that besides the two confirmed cases two more death cases are being looked into after initial tests on Marburg came back negative, prompting further checks if those too could be Ebola related.
A source from the Ministry of Tourism, on condition of anonymity for not being an official spokesperson, said that tourists were, like in past outbreaks, most unlikely to come in contact with or drive by the close vicinity of an outbreak and should therefore not be worried about health issues when visiting the country. 'Normally it is quite enough to take precautions against malaria and have a yellow fever inoculation but other than that nothing else is required or recommended. At those two are also the case when visiting other East African countries, so there is no cause for alarm'.
Watch this space for further updates as and when available.
BWINDI GORILLAS CROSS THE 400 MARK

The Uganda Wildlife Authority has yesterday released the data of the last count carried out earlier in the year, confirming a positive trend in gorilla numbers as a result of increased protection and years of focused conservation efforts. The latest number available now stands at an estimated 400 mountain gorillas of an overall population in the Virunga mountain range of about 880.
The most recent game count is based on a dual count, where over the space of weeks teams went twice across the Bwindi Forest with the proverbial toothcomb, to ensure that their findings would hold water and stand the scientific test of time.
Bwindi is home to 36 distinct groups of gorilla families, led by a silverback, but at least 16 solitary males have also been identified. Out of this number, 10 groups have been habituated for human contact, out of which 8 can be tracked by tourists while 2 have been set aside for research purposes to study their behavior and learn more about their social interaction. The International Gorilla Conservation Programme technical advisor M. Gray was quoted in a media release from UWA as having said: 'This method gives us the clearest picture of the status of mountain gorillas in Bwindi that we have yet had. Even with evolving census methods, the results indicate that this population has indeed increased over the last five years, and that is very encouraging for this critically endangered species.'
This sentiment was further supported by the interim director of the IGCP Dr. Augustine Basabose who was in the same release quoted: 'In fact, the mountain gorilla is the only great ape whose population is increasing despite continuous pressure on its habitat. This positive trend is due to the strong collaboration among the three countries where mountain gorillas live and the collective efforts on the ground by park staff, surrounding communities and local government, and non-governmental organizations'.
The information was officially released during a press conference held by Uganda's Minister for Tourism Maria Mutagamba, who at the same time also answered questions on Uganda's successful participation at the just concluded World Travel Market in London, where The Pearl of Africa enjoyed intense interest for its adventure tourism attractions from around the world. Visit www.ugandawildlife.org for more information or else click on to www.visituganda.com for news from the Uganda Tourist Board. Watch this space.
Kenya News
SOVEREIGN SUITES NAMED AS BEST NEW LUXURY HOTEL IN KENYA

The Sovereign Suites, opened earlier this year in the hills of Limuru, outside Kenya's capital Nairobi, has been an instant hit with those seeking luxurious surroundings away from the hustle and bustle of the city, out of the sight of crowds but ever the focus of the dedicated staff making it their purpose to be at their guests beck and call at all times. Reviewed here twice, the last time just prior to the official opening, this little gem has now been recognized by the World Luxury Hotels Awards as Kenya's best new luxury hotel in a recent award ceremony. Comments on TripAdvisor give the property full marks and can be found via http://www.tripadvisor.com/Hotel_Review-g480204-d2165992-Reviews-Sovereign_Suites_Nairobi-Limuru_Central_Province.html
With only 14 suites overall, including 3 presidential suites, the Sovereign offers guests superb facilities alongside the privacy many seek but cannot quite get in the larger city hotels.
Sister property Keekorok Lodge too has once again been awarded top honours as best luxury bush lodge, giving two of their presently 5 properties the recognition they deserve.
It is understood that SunAfrica is working on a new property at the Kenya coast and be sure to read a preview of their latest addition right here.
KWS TO CONDUCT WILDLIFE COUNT IN NORTHERN KENYA

The Kenya Wildlife Service will commence an aerial wildlife count with special aim on elephant and Grevy zebra starting from November 25th, involving as many as 12 aircraft and lasting until November 30th. Target areas are the Samburu National Park, the Marsabit area and Shaba Game Reserve, where the exercise will kick off. All three areas are part of a wider range for the elephant with regular migration of significant numbers of animals, following available pastures after seasonal and unseasonal rains.
The count is a follow up of earlier such activities to establish population trends in the semi arid North of the country and expectations are that while the elephant population has grown in recent years the rarer Grevy zebra population may have reduced, putting the species firmly on the endangered list.
A source close to KWS in Nairobi has put the cost of the exercise into the 15 million Kenya Shilling range with most of the expense going to aircraft hire and fuel for KWS' own helicopters and fixed wing aircraft. As and when results become available, be sure to read about it here.
MWAZO SUFFERS DEFEAT IN COURT OVER MURIITHI'S APPOINTMENT

The ruling today of the Industrial Court in favour of Muriithi Ndegwa as CEO of KTB, affirming that he indeed holds a valid 3 year contract extension as handed to him by the Head of Civil Service, finally restores a sense of order and continuity to the Kenya Tourism Board and ends a two month power struggle as to who should run the organization. In a rather uncivil action had Mwazo two weeks ago physically removed Muriithi from his office in a cloak and dagger action, mouthpiece scribes in tow, having one staff from KTB describe his ranting as 'he almost had foam from his mouth, he behaved so agitated and wild'.
Tourism Minister Danson Mwazo, whose position was rendered well near untenable by the ruling of the Industrial Court, is now faced with a hostile private sector, emboldened by this legal success and likely to challenge any future appointments he may make under the aspect of him trying to load his party supporters on to public boards, rendering him all but useless except for parading 'like a peacock' as one of his outspoken critics in Nairobi called him in a mail just now. He has also locked horns with the Chairman and board members of KTB who had recommended that Muriithi's tenure be extended by another three years, leaving him little room now to mend the damage done to the working relationship with top stakeholders. The Minister is broadly blamed for a number of woes which have befallen the industry since he happily stepped into his predecessor's shoes, which by the look of it remain several sized too large for him, such as failure to provide the required budget for the tourism board's foreign marketing campaigns, making conflicting statements over the true extent of this year's downturn in tourism arrivals and blundering over the appointments of board members of a number of new parastatals' without first gazetting the new act to make it finally law. The sudden cancellation of an award dinner to hold the African World Travel Award ceremony at the Carnivore in Nairobi, when his ministry at the last moment did not find the money to pay up for their share, also left a foul taste in many people's mouths as this prestigious event was for the first time ever to come to Kenya and in fact honour a significant number of global winners from Kenya and the wider region.
It remains to be seen if Mwazo intends to take this latest court setback into an appeal's process, but for now has the entire tourism sector, a few Mwazo sycophants apart, breathed a collective sigh of relief and Muriithi Ndegwa will be returning to his rightful work place and office to start repairing the damage done by the minister. Bouquets to the Industrial Court and to Muriithi Ndegwa and barbs galore for the minister, who now is more and more a liability for the sector. Watch this space.
NEW TERMINAL 4 TO FEATURE ONE SINGLE SECURITY CHECK

The Kenya Airport Authority has just announced that they will introduce a single point security check for the new Terminal 4, which is presently under construction. Once cleared the KAA statement pointed out passengers will then no longer require the added level of gate security prior to boarding their respective flights.
Presently passengers are screened at entry point into the terminals before they can proceed to check in counters, and need to remove shoes, belts and all. After check in and clearing immigration, a second check point, often within minutes of the first, requires the same procedure again, often upsetting passengers who question the why, only to be told to shut up or face the consequences.
The new procedure in Terminal 1, now expected to become operational in early 2014 according to the latest forecasts, will be a welcome feature therefore, removing the duplication of the screening processes and yet serving the need for secure air side operations.
'Right now we go through that process whenever we have to work on a check in. Passengers go through the two checks and may be annoyed and ask why, but for us staff we go through it so many times. Every time it is shoes and belts and phones and purses and all as if we get armed and dangerous between handling two flights. For us it is daily trouble and we hope that in Terminal 4 that will all end. Once entry point screening and that is it. It is good for our passengers but for us too. Maybe they can introduce that here too when they have opened 4 and the main terminal 1, 2 and 3 are overhauled' said a regular aviation source from Nairobi.
Such single point screening has been successfully in place in such airports like Dubai International, or Brussels, proving that it is possible except in places where paranoia prevails and duplication or triplication is the order of the day, as if security does not trust itself to do the job properly. Added the source: 'I remember the piece you wrote from an inaugural to Abuja. If I remember you had to go through 7 different check points including currency forms and that is just not in order. It makes a mockery of convenient air travel and gives everything surrounding flying a bad image. I laughed at the time, thinking me in Nairobi got it easy compared to those chaps in Abuja'.
Monitor this space for updates on how the new Terminal 4 is progressing and how security checks and all will be handled when the new facility finally opens – in other words if KAA can live up to the promise now made or if job creation through multiplication will continue.
JETLINK APPEARS TO HALT ALL OPERATIONS, NOT JUST JUBA FLIGHTS?

Following the publication of information about Jetlink halting flights to Juba, as a result of Southern Sudan's authorities refusing the airline the repatriation of over 2 million US Dollars held in local currency in banks in Juba, added information was rushed to this correspondent by other sources in Nairobi to the effect that Jetlink may in fact halt all their operations come Friday morning.
While no feedback has been received to questions posed to the airline's management, other sources have in fact confirmed that rumours are flying wild at Jomo Kenyatta International Airport about Jetlink not operating any flights, domestic or regional, come Friday morning. This, if true, would leave hundreds of passengers booked and ticketed already in limbo, unable to reach Mombasa, Eldoret or Kisumu and compelling them to rebook themselves on Kenya Airways, which is also serving the same routes.
While clearly the financial woes, as a result of South Sudan's halt of oil exports and the subsequent total collapse of their foreign exchange regime, are to blame, other regular aviation sources also blame the cut throat competition in Kenya's domestic market where less demand has led to lower revenues while at the same time having to deal with fares offered almost below cost just to stay afloat.
As said in the previous article, Kenya Airways will be the main beneficiary as they are Kenya's aviation rock, certain to be here today and tomorrow and ready to absorb added traffic at a moment's notice, by just boosting load factors before eventually adding more flights, as and where necessary.
'True, I am on night duty today and there is talk that after a press conference by Jetlink owners yesterday late they told all their staff that there will be no flights from this morning. I do not know what will happen if passengers turn up for check in but I expect there to be scenes when they are told they have paid for a ticket and there will be no flights. I cannot say what contingency Jetlink has in place to deal with this. If they are short of cash because of not getting their money out of Juba, then surely passengers will have to buy another ticket to reach their destination. For me it proves one thing that when going by air you always chose your airline not just about safety and punctuality but also about still flying tomorrow. And that KQ can assure'.
Watch this space as this drama continues to unfold and stand by for morning updates on how passengers react when reaching the airports in Nairobi, Mombasa, Eldoret and Kisumu unaware that there will be any flights.
KAA CONCEDES TERMINAL FOUR MAY ONLY COME ON LINE IN 2014

Aviation sources in Nairobi are getting increasingly worried over the apparent delays in procurement for Terminal 4 furnishings and equipment, prolonging the worsening congestion of the airport's main terminal building.
Built in the 1970's, when at the time predecessor airport Embakasi was bursting at the seams, Jomo Kenyatta International Airport opened on 14th March 1978 – witnessed by yours truly at the time – and designed to cater for up to 2.5 million passengers, but for the current year that figure is expected to be nearer to 7 million, causing airlines and travelers problems with major congestion, lack of gates, waiting areas and aircraft parking.
A source close to the Kenya Airports Authority conceded this week, when following up on related issues on Project Greenfield, that indeed there appears to be significant delays in procurement of the crucial equipment for the new terminal while also admitting that construction itself was behind schedule. Terminal 4 was to cater as an intermediate stage for JKIA to absorb the traffic now moving through the airport beyond its initially envisaged capacity while the main expansion of JKIA, known as Project Greenfield, will see groundbreaking in 2013 and add a new mega terminal and a second runway. Opening of Terminal 4 was for long expected to take place in late 2013 but may now be delayed into Q1 of 2014, or even beyond that, should KAA not get a handle on both construction as well as furnishing and equipping the new building.
Only a few days ago did news emerge from Nairobi that KAA was urgently seeking to create temporary structures to allow in particular Kenya Airways to continue with the fleet expansion programme which depends almost entirely on the availability of more facilities on the ground. KQ intends to double its fleet from presently 38 aircraft by 2015 and failure by KAA to provide adequate passenger and aircraft handling infrastructure could significantly impact on the national airline's performance.
Meanwhile was it also confirmed that KAA is nearing the conclusion of talks with financial institutions over terms and conditions to finance the new Project Greenfield, to be largely paid for by the recently doubled airport tax, which in July was raised from 20 to 40 US Dollars for international and regional departures. Once the project finance has been put into place a ground breaking date will be set, likely before the March 2013 elections to allow President Kibaki, a main proponent of infrastructure development for Kenya, to perform the function. Watch this space for regular and breaking news from East Africa's aviation scene.
HEMINGWAYS SET TO HOST DEEP SEE FISHING WORLD CHAMPIONSHIP

Memories of the days of Ernest Hemingway, who often came to the Kenya coast for deep sea fishing in his days, will be recalled when during the last week of November this year Hemingways in Watamu will be hosting the ILTA Deep Sea Fishing World Championship.
The Indian Ocean waters off the Kenya coast, but in particular off Watamu, are listed as among the top five major deep sea fishing spots in the world. The annual big game fish migration passes along the Kenya coast as regular as clockwork and has hence been chosen once again to host this prestigious event, which brings aficionados from around the world to Watamu year after year.
Since 1995 is a strict 'tag and release' policy in place, which helps to preserve some of the rarer big game fish species without taking the sport away, for which over 80 participants are once again expected this year. Boats will set out at dawn and leave shore at 06.30 am every morning during the 6 day competition and must be back by 16.00 hrs or 4 pm. Upon capture, using either a 50 lb for Marlin or a 30 lb line for Sailfish, the fish will be weighed and then tagged before being released again into the deep blue waters of the Indian Ocean. Price giving and closing of the annual event is set for Friday 30th of November.
For more information on the International Light Tackle Association's championship contact Anne Murungi at anne.murungi or Charity Katago at charity.katago
AIR TRAFFIC CONTROLLERS ON SLOW GO IN NAIROBI
Breaking news are reaching from a source at Jomo Kenyatta International Airport in Nairobi that Air Traffic Control has inflicted a slow go on all traffic in and out of Kenya's premier airport, delaying some flights by as much as an hour. Tweets from passengers on board of planes, kept on hold while taxiing to take off, have expressed their disgust with the situation as strikes across the country seem to spread, probably in response to parliament attempting to give itself a multi billion shillings golden handshake, a move however stopped by President Kibaki who refused to sign the bill when submitted to him a few weeks ago.
The source, with little other information that incoming and outgoing flights are slowed down considerably, had this to say: 'They had issues with a number of things, pay, terms and conditions and equipment too, lack of enough controllers forcing extra shifts and so forth. But no one right now knows what triggered this today and how long it might take. The taxiway to take off is right now full and planes due to depart are kept at the gates. I cannot say if flights have already been diverted because that might be an option but when an aircraft comes close to the mandatory fuel reserves, they have to land immediately or otherwise declare an emergency in which case even striking ATC will process them for reasons of getting the aircraft safely on the ground. We at the airlines are just blindsided and we are not getting information what is going to happen and how long this go slow might take.
But if you can get the information out, tell people to contact their airlines at the airport to get the latest information on delays to avoid people starting to crowd the terminals also'.
Immediate calls to a known number at ATC in Nairobi went unanswered making it impossible to get a feedback from them or comment on the circumstances of the apparent strike.
Watch this space for breaking and regular aviation news from across Eastern Africa.
PRESIDENT KIBAKI SET TO LAUNCH COMMUTER RAIL AT SYOKIMAU
Tuesday's launch of the long awaited commuter rail services in Nairobi, on the stretch from Syokimau to the central Nairobi railway station, will signal relief for thousands of people who have hitherto been stuck in traffic jams for anywhere between an hour and a half to three and more each day.
The cost too seems attractive with a one way ticket for the entire 18 km stretch of commuter rail selling at 100 Kenya Shillings and up to 3.000 parking spaces, supposedly secure, will add another bonus to switch from car to rail when going into the city to work. The added cost of the final mile commute to and from the railway station to the office and back will still leave a net saving in people's pockets, considering the wear and tear of the car use and the fuel wasted in jams, besides the gain in terms of time.
The Nairobi commuter rail project is due to be expanded in coming years to also include the Jomo Kenyatta International Airport and a cross city link to capture other catchment areas from where tens of thousands of people come to the city every day for work, shopping or other reasons. The overall cost of the new mass transit system, with stations around the city, is estimated to cost at least 300 million US Dollars.
Six trains have been refurbished for the new transport option, able to carry as many as 20.000 commuters a day in each direction, operating on a broad schedule between presently 7 am and about 7 pm according to information received from Nairobi. While the new service will initially be operated by RVR, the Kenya government is actively seeking alternative operators, clearly disgruntled with RVR's performance in the rail cargo sector but also shy to cancel the existing passenger services concession which will still run for a further two years. Deloitte, an international consultancy and audit firm, is assisting the Kenya government in the search for a new viable and capable company which can according to information at hand also become part of a private public partnership with direct investments, not just management expertise.
Meanwhile will President Kibaki's legacy of major transport infrastructure be further enhanced and cemented when he later today opens the new railway station at Syokimau and sets the wheels rolling. Watch this space.
FRIDAY MAY BE STRIKE DAY AT THE FERRY AGAIN

There are growing indications that staff at the Kenya Ferry Services, reportedly disgruntled over the company's failure to pay up all outstanding dues, may return to strike action this coming Friday.
The tourism trade, hard hit at the last full day strike and forced to take detours of up to 100 kilometres across partly atrocious roads, are said to be closely monitoring the situation and are using personal contacts with staff at the ferry company to initiate an early warning system for South coast resorts, to ensure that tourists are not missing their departure flights home or in turn forewarn arriving tourists of delays in reaching their hotels.
A regular source from Mombasa in fact attributed much of the problems to the continued presence of Kenya Ferry Services Managing Director Hassan Musa, whose relations with staff and union representatives reportedly deteriorated beyond repair and it would be no surprise if, should another strike due to nonpayment of agreed arrears indeed take place, his removal would become part of the demands too.
There are reports that even office staff and middle management may participate in a new strike, should it come to this, as the amount in question, over 1 billion Kenya Shillings, appears beyond the company's immediate financial resources to raise until Thursday evening. Watch this space for updates.
SAMBURU ATTACKS ON POLICE CONTINGENT RAISES SERIOUS SECURITY CONCERNS

As a fuller picture emerges from Kenya's Samburu North District, where in recent days as many as 30 security personnel had been killed by alleged cattle rustlers, have tourism sources expressed their concern over the deteriorating security situation in several parts of the country. The number of dead given in local media in fact appears to be well over 40 for the past two weeks, with the latest casualties from an ambush laid when re-enforcement were rushed to the location to assist in tracking down the criminals.
Besides the situation at the Kenya coast, which already impacted on tourist arrivals in Mombasa, more due to poor reporting from international media organizations with their own agenda than over real threats to the safety of tourists, was the Tana region in the news of late with clan clashes costing reportedly hundreds of lives. The Tana Delta was only recently made Kenya's latest RAMSAR Site but the good news were overshadowed by reports on the killings and the impact of large numbers of troops and GSU personnel being dispatched to the region.
Now it is in North Samburu, that yet another round of deadly clashes is emerging, this time between what clearly are well organized bandits, if not worse, and police units sent in to pursue them. While Baragoi is located between Maralal and Lake Turkana, a considerable distance away from major tourism routes, the prospect of having a well organized, and by the look of it well trained bandit force at large, some have in fact in comments sent overnight called it 'more of insurgents than plain cattle rustlers or bandits' has rattled Kenya's tourism industry, already under siege over a downturn in fortunes this year and internally deeply divided as the minister responsible for tourism seems set on a confrontation course with large sections of the sector.
'True, the location is not on a tourist circuit but it is along the land route from Maralal to Turkana. In any case, such clashes concern us because it will impact on tourism, on how people abroad perceive us. When such a large number of trained security personnel are killed, we immediately think of a lot more than just cattle rustlers. This almost seems like a trained militia or organized gang warfare. Today it is cattle, tomorrow it is elephant. By tomorrow our government will send helicopters and ground troops into that area, like they did in Tana, to pursue and kill those responsible. I don't think Kenya has ever lost such a large number of security personnel in a single case like here. It challenges the authority of state and the response will be massive. We hope that when that happens other areas with a bit of issues from poaching and banditry can also be sorted out. Maralal has a tourist lodge, Lake Turkana at Loiyangalani has lodges and is the venue for our Turkana Festival. So yes, it is important that this is tackled. We are not sure if these fellows are foreigners but it seems they are very well armed like only organized troops normally are. Therefore it is suspected they could be a group infiltrated to cause trouble, we had trouble in Turkana with foreign invaders before and then there are of course suspicions it could be run away Al Shabab from Somalia. But for sure our government will react tomorrow very strongly and pursue them from the ground and in the air. For now we can assure tourists going to Samburu or Buffalo Springs or Shaba that they need not worry. Those parks are well secured by KWS and others. It is only that the area where this happened is in Samburu North District but besides the name the parks are very very far from there' communicated a regular Nairobi based source overnight, clearly showing the concern this latest security scare in Kenya is having across the tourism industry. Another regular source added: 'It is one more in a series of misfortunes for Kenya over the past year. A year ago the situation in Lamu was bad, then we had the invasion into Somalia and the resulting security issues spilling into Kenya, some troubles at the coast, in Tana and the worries over the conduct of the elections next year. All this is making selling Kenya more difficult and yet the country is quite safe for tourists. It is just so untimely and just another issue we need to answer a lot of questions about instead of just showcasing our country'.
True enough, tourists visiting the Kenya coast, according to available TripAdvisor ratings and comments seen about leading holiday resorts, are overwhelmingly positive as are similar reviews about the safari lodges and safari camps across the country, affirming that visitors do not just get value for money but thoroughly enjoy their vacation time in Kenya. And while such cases as today need reporting, they need to be reported fairly and without the often visible hidden agenda by sections of the international media, whose correspondents hang out at the bars in Nairobi hotels and report from the rumour mill and not on site, and when they do with an often alarming lack of comprehension of what Kenya, East Africa for that matter, is all about. Watch this space.
ONE MONTH AND COUNTING TO THE GRAND REOPENING OF THE 'CHUI'
After once again scooping the prestigious 'Kenya's Leading Beach Resort' accolade by the World Travel Awards for 2012, all eyes are now on the 12th of December, when the Leopard Beach Resort and Spa will reopen its doors after the most extensive refurbishment, rebuilding and modernization in its long and distinguished history.
A fire back in May had partly destroyed restaurants, bars and stores in the main building while undergoing the annual maintenance cycle, but instead of merely rebuilding these facilities the owners used the time to invest substantially more capital to provide its guests with the very best in terms of wining and dining, presenting itself as sparkling new, a Phoenix risen from the ashes.
The resort's popular Horizon Restaurant and the adjoining Kalani Coffee Lounge will be larger, giving guests more space and comfort, with added terrace spaces where lunch or dinner can be taken to the sounds of the surf on the beach below, candle lit of course at night for those special moments when romance is rekindled perhaps after a couples day at the Uzuri Spa.
The Chaine de Rotisseurs restaurant 'Chui Grill' too will present itself with a fresh décor and look, including an indoor air conditioned nonsmoking section and the latest addition to the resort, the 'Wines and Whiskers' wine bar, will undoubtedly swiftly make lots of new friends, offering one of if not the largest selections of Southern hemisphere wines in Kenya.
Meanwhile will the opening of the 28 new two and three bedroom villas be delayed until about March 2013, as all efforts were in recent weeks concentrated on getting the main resort ready for the mid December re-opening, and with the finishing line now in sight, exactly a month from today, this move has clearly paid off.
This new addition to the resort will then also feature a new fusion restaurant, the 'Lemongrass' and a 'watering hole' uniquely named 'Grasshopper', both of which will overlook a new pool area exclusively dedicated to guests staying in the villas – even though each one of the 28 will feature an own pool of course. Watch this space for more news as and when available.
Tanzania News
SERENGETI MUST NOT DIE – RELOADED VERSION 2.0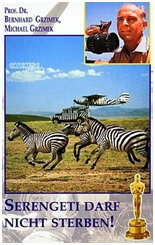 With the contentious and potentially lethal Serengeti Highway not yet fully out of the picture, and the route of a proposed railway line to from Tanga to Musoma on Lake Victoria kept a tightly guarded secret, rousing more suspicion about another battle between conservationists and politicians looming in the distance, it is now news about an equally contentious project to build an international airport near the Serengeti at Mugumu which is raising the temperatures once again.
The current management plan for the greater Serengeti ecosystem, drawn up in 2005, specifically mentions human settlements and encroachment as one of the Serengeti's greatest future threats, urging the authorities to refrain from encouraging ever more people moving into the border areas of this UNESCO World Heritage Site, something a major aviation facility will inevitably prompt, being located so close by and requiring a large number of staff, and a constant flow of supplies to keep it going.
'We have been opposing this airport development for reasons which are self evident. Poaching in and around the Serengeti have been on the rise. Mwanza is an existing international airport which should be enlarged and modernized and from there small planes can reach all the airstrips in the Grumeti Sector and the main Serengeti very fast. If you put up a new international airport at Mugumu it requires a complete back up with a logistics train involving fuel, catering supplies and a constant movement of a large number of staff. Take offs and landing will mean aircraft are flying low and that noise will have an impact on the wildlife in the area and much greater than a few hot air balloons flying over the savannah. A new airport means new roads, new settlements, new warehouses, pollution and all and that means a lot more people coming to live in a critically near area outside the park boundaries. It seems our politicians have not learned one thing from the global opposition and decampaigning our country has seen over the highway plans. If this were to be an airstrip like at Seronera or some of the camp airstrips, even if tarmacked, it would be different but a complete airport? We have to say no to that and even though TCAA has given the thumbs up they are after all just mouthpieces of the politicians. We hope the upciming EIA will state what we all know, that it is unsustainable to put an airport up there where a fragile environment would just be destroyed. And we hope it is not doctored as we have seen it before. It is the same almost like these insane plans to put a soda ash plant in the middle of the flamingo breeding grounds or put a harbour into the Coelacanth marine park. There is no amount of mitigation to undo the damage and this is why TATA pulled away because they realized they would be the punching bag if they started a soda ash factory. This airport madness is exactly the same. And have no doubt here, this matter will go to court if the government goes ahead with it. And those who back it will be named and shamed too. If Tudor [Paul Tudor Jones, an American billionaire businessman with
vested interests in several top of the range safari lodges in the area, i.e.
Singita Tanzania] is going to raise the finance, be sure that his safari business is going to be named as responsible for this act of destruction and once under the spotlight who will want to go there and be branded an enemy of the environment, an enemy of the Serengeti? We are encouraged by the East African Court of Justice in Arusha to take up such issues with them, should our own judiciary fail us. Once the government tries to create facts on the ground we shall seek a permanent injunction while we prosecute our cases in court' said a regular senior conservation source in Arusha when discussing the issue yesterday.
Recalling the massive opposition the Serengeti highway plans caused around the world, which united the global conservation fraternity like few other issues and had and continues to have Tanzania's track record on conservation, already under the spotlight over a number of other equally controversial plans, called into question, a new front could have a serious impact on the country's tourism performance. Suggestions by government sources of the positive impact an airport in Mugumu would have on tourism incomes generated from Serengeti visits therefore seems like a castle in the air, as it seems to neglect the negative impact of a campaign directed against the project.
As new battle fronts are being staked out over yet another project which could irreversibly alter the fabric of the Serengeti, be sure to watch this space for news how this latest conservation saga in Tanzania is unfolding.
MORE TANZANIA BLOOD IVORY NABBED IN HONG KONG
Information was just received that customs in Hong Kong have again detected and confiscated more than a ton of blood ivory, shipped from Dar es Salaam via Dubai and destined for onward transport to an un-named final destination thought to be on the China mainland.
More than 1.3 tons of ivory, in a total of 569 pieces, worth nearly 1.4 million US Dollars, was detected in a container declared as sunflower seeds and plastic waste. Only last month were two shipments of blood ivory detected in one day, making it a record haul but prompting an initial series of denials from Tanzanian officials, until arrest warrants were issued through Interpol for at least 3 individuals resident in Tanzania, asking yet more questions on the country's ability to stem poaching. Earlier in the year were several wildlife officials sacked and demoted as a result of the role they played in illegal wildlife exports and it is understood from a reliable source in Dar es Salaam, that no nonsense Minister for Natural Resources and Tourism, Ambassador Kagesheki, is leaving no stone unturned at present to have a new anti poaching strategy developed and put into place.
Tanzania has applied to CITES for the one off sale of over 100 tons of what they describe 'legal' ivory to raise funds for anti poaching activities and seems set to commit the entire proceeds to the purpose of wildlife conservation and management this time, unlike at the last CITES Conference when there was some deliberate vagueness in the proposal how any funds would be spent. At the time did the CITES Secretariat also compile a report about the state of affairs in Tanzania vis a vis wildlife smuggling and poaching. Compared to 2 years ago, the number of elephant now killed every day is estimated to be in excess of 30, mostly in the Selous Game Reserve, the Mikumi National Park and in fact across the country, which has seriously impacted on Tanzania's standing in the international arena. This latest find of blood ivory will only fuel demands that the time for words has gone and that some major new initiative to combat the commercial style slaughter of elephant for their tusks is now needed, or else the last big herds of elephant will soon only be found in film and books as narratives but no longer in free range.
Watch this space.
PILOTS' REPRESENTATIVE TOLD TO GET FACTS RIGHT OR SHUT UP
It took less than a day for Precision Air, Tanzania's leading airline, to respond to a range of allegations made by the Secretary General of the association of Tanzanian pilots, who took aim at the airline by alleging the employment of 'unqualified foreign pilots over the employment of Tanzanians'. In a country notorious for the power of trade unions, using both fair and foul tricks, this outburst however was swiftly countered by Precision's CEO Alfonse Kioko, who dismissed the allegations for what they are, baseless and short of the truth.
Kioko left no doubt that some of the association members, now claiming to have been ignored for being Tanzanian, were in fact sacked or left on their own accord from Precision for greener pastures abroad, but failing to make the new jobs stick too returned disgruntled and are now trying to use polemic talk and political pressure to find jobs again. Kioko told local media in Dar es Salaam: 'Some of these pilots who are complaining left our company very unprofessionally by issuing 24-hour notices and sometimes abandoning our planes' before adding: 'Some of these pilots left for India to join Kingfisher which has since collapsed and they are back in the country looking for jobs'. The Director General of the Tanzania Civil Aviation Authority Fadhil Manongi also rejected claims that TCAA was party to malpractices denying Tanzanian pilots work and stated in his own media release that TCAA was giving pilots, even foreign pilots, licenses only when proven to be proficient and meeting all required criteria for such a license. The swift and crushing response left PATP Secretary General Khalil Iqbal speechless only a day after mouthing off, probably realizing that he discredited himself by taking members' allegations at face value and trying to score some cheap points, only to see the attempt backfire badly when the facts were put on the table by Precision and the TCAA. A regular aviation source from Dar es Salaam added: 'Precision has a big challenge to find and recruit pilots able to fly their additional aircraft like all other airlines in our region. To become a captain or a first officer you need to be type rated on that type of aircraft, like the ATR or the B737, and they have to have a clean record and enough hours in command to be eligible for employment. If an airline cannot find enough qualified pilots at home they recruit from abroad. Kenya Airways does it, the new FastJet does it too. All our airlines in the region support pilot training and spend a lot of money on sponsorships to create the next generation of pilots. But no one wants to employ a rotten apple with known issues, either discipline or professional in nature. Pilots have to undergo simulator training twice a year to stay current with their ATPL's and the CAA's insist that is done at reputable training centres. They go inspect them before they are approved and have to meet specific standards. Now if a Tanzanian pilot fails such tests, what are they complaining about. Aviation cannot afford to employ incompetent pilots for safety reasons and that is one point no one should argue over'. And indeed, no one can or should argue over safety in aviation, something the pilots' representative still seems to be struggling with. Watch this space for regular aviation news updates from the Eastern African region.
INVEST IN TANZANIA TOURISM AT YOUR OWN RISK

Citing the ongoing saga over the Lupita Lodge's owners, who according to the latest information are now also being hounded by the Tanzania Revenue Authority, after earlier attempts to frustrate them and make them pack up and go by lands department officials have failed, has a regular source in Arusha – a foreign investor it should be pointed out – been vocal and highly critical of the business environment investors face in Tanzania once they have spent their money. 'Corruption in Tanzania is getting much worse now. Before the last elections CCM officials would extract contributions from us and if you are reluctant they are very open that they will make trouble through immigration, municipal authorities, the ministry licensing people, labour department and the tax man. It is clear that they are willing to frame you or unjustly accuse you. And after you pay they come back for jobs for relatives, and the same threats. When they look for investments they promise heaven on earth but when you have put up structures and all they start looking at you as a life source of revenue, and I am not talking just paying your taxes which are required. So when I read about Lithgow's troubles, I am almost sure that he was also given the same treatment option. Maybe he thought because he is Tanzanian he is immune but truth is, when you are Asian or White here, they turn you into a punchball faster than you can move out of the way. And when they failed with the lands issue now they are sending the tax people for what they call audits. That is just the way they do it here, only meant to intimidate and harass and have people sign papers. I for one have been told before that I must give shares to locally well connected people fronting for bigshots. Are you saying this cannot be the same here? There is more than meets the eye and I know from experience how vicious this can get. I guess in Lithgow's case it all started with an attempt to either get bribes or jobs or grab his land. And when he goes to the land office his files have disappeared and he is told he never owned it. How do you think he registered his business and got his licenses and put his money there if he had no land rights, so I hope you see where this is going'.
Asked if he would invest in Tanzania again the same source then said: 'We have a lot of friends here. Tanzanians generally are friendly and welcoming people but elected and administration officials are getting worse by the day. Even ordinary Tanzanians confirm that. Yes I would invest again but anyone coming here should be aware of what reality looks like when your project is ready and suddenly has many co-owners after you have spent your money. I have been told YOU KENYAN WE CAN THROW YOU MUHINDI OUT RIGHT NOW which is a double bias, against me as Kenyan and against myself being of Indian descent though I am third generation Kenyan now.
Other sources would not want to be drawn into the controversy, citing fears of backlash from 'officials' if their name came out, but conceded that dealing with government departments like immigration, labour, licensing and municipal inspectorates was a nightmare, compounded by tax officials. 'Corruption is rife here and I think only last week, when the latest index came out, Tanzania has been catching up with you guys in Uganda and across in Kenya' was all one added source was willing to add while not saying a word about the Lupita Lodge saga.
In a country which needs foreign investors to further develop the tourism industry, of which many think it can become Tanzania's mainstream economic back bone in years to come, it is hard to see how such misbehavior can be tolerated and targets for investment and job creation be met. It rather appears that such practices as described above are outright condoned, as administrative and elected officials seem to be in league to grab as much as they can, while they can. Watch this space.
Rwanda News
TOUR DU RWANDA 2012 STARTS TODAY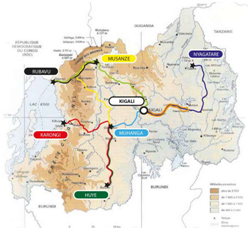 Rwanda's annual cycling tour is going underway this morning at the national Amahoro Stadium with the first of the 8 stages this year taking riders across the capital Kigali.
15 Teams from 8 African countries and beyond are competing for the honours, a tough test though as the route takes the riders across many of the proverbial thousand hills Rwanda comprises of.
This year it is Algeria, Cameroon, Eritrea, Ethiopia, Gabon, Kenya, Morocco and South Africa who join hosts Rwanda in the race while other teams come from Belgium, Canada, France and the USA, all given in alphabetical order to avoid raised eyebrows.
The president of the African Cycling Confederation is in Kigali to officiate at the opening of the race, which expects the streets of Kigali and later on the roads across the country lined with fans to cheer on the individuals and teams from the start to the finishing line on the 25th November back in Kigali. The stages are between 44.1 and 156.5 kilometres long and all lead across challenging terrain with lots of climbs and as many downhill sections.
Tourism is one of Rwanda's key economic activities and sports tourism, as seen with the annual Tour du Rwanda has become a growing niche, as even international cyclists often come to Rwanda to train at high altitude while finding the routes suitable to build stamina and strength. All the best to the cyclists and teams today as the race across The Land of a Thousand Hills goes underway later this morning.
RWANDAIR NEARING DECISION FOR FIRM B787 ORDER

A regular source close to RwandAir has confirmed that the airline, shortly after taking delivery of two brand new CRJ900NG jets from Canadian manufacturer Bombardier, is now working on finalizing a firm order for at least one if not two B787 Dreamliner. Rwanda's national airline appears to have signaled indication of interest to Boeing last year when they took delivery of two B787-800's and in fact have the B787 pictures on display in their office at the International Airport in Kigali.
With more airlines taking delivery of the world's most advanced wide body passenger aircraft, and passenger feedback overwhelmingly positive about the drastically improved inflight experience, while airline accountants are raving about the cost savings of the new bird, RwandAir is clearly looking into the future and following its strategic plan, which foresees the fleet to grow in coming years from presently 7 aircraft to 17, long haul capacity included.
Besides considering the B787 evaluations are also ongoing about a larger turboprop aircraft, with the source confirming that Bombardier's Q400 as the likely successor to the presently used Bombardier Dash8-100.
RwandAir also holds an option for more CRJ900NG jets and can 'convert' the leases for their two B737-500 aircraft to more modern types when the contracts come to an end in mid 2013.
The appointment of Girma Wake, a former long time CEO at Ethiopian Airlines, to chair the board of directors of Rwanda's national airline, has given a boost to the strategic outlook of the carrier, which enjoys the full backing of the Rwanda government and is the only airline, besides Kenya Airways, Precision Air and Ethiopian Airlines in the region which has actually bought brand new aircraft and not sources pre-owned and often ageing aircraft from the open market. Wade's experience with turning ET into a major hub airline before his retirement as CEO hence comes in handy to turn Rwanda's own vision to connect the Land of a Thousand Hills with the region, the continent and ultimately the world – probably via Europe and China – into reality sooner rather than later. Watch this space for breaking and regular news from Eastern Africa and the Indian Ocean region.
Ethiopia News
ETHIOPIAN DOUBLES BERBERA CAPACITY

A regular source in Addis Ababa has confirmed that come December 01st the airline will massively increase capacity to Berbera / Somalia in a move seen as broader confirmation that peace is returning progressively to that previously wartorn country and demand for air travel to and from that part of Somalia has risen significantly in recent months.
Ethiopian had earlier this year re-started flights to Berbera on a daily basis, using a Bombardier Q400 aircraft, but will from December onwards start to use a B737 on the route on traffic days 1 – 4 and 6, more than doubling the present seat capacity between Addis Ababa and Berbera. The remaining traffic days 5 and 7 will for the time being remain to be served with Q400 equipment, until risen loadfactors justify and all jet operation on the route.
Watch this space for regular and breaking aviation news from the wider Eastern African region.
ETHIOPIAN AIRLINES SWITCHES TO DREAMLINER ON FRANKFURT ROUTE

Information from Addis Ababa was confirming pending aviation grapevine talk, that Ethiopian Airlines has deployed a brand new B787 Dreamliner on the route to Frankfurt since the end of October already. Ethiopian operates six flights a week between Addis and Frankfurt in addition to the 6 codeshared flights by Star Alliance partner Lufthansa, making it a key destination through which Star Alliance partners from around the world are feeding their Africa traffic via Addis to the rest of the continent with seamless connections.
With Lufthansa still using an ageing Airbus A340-300 for these flights and stopping over in Khartoum, Ethiopian will be able to offer their clients the most modern passenger aircraft presently in the skies, and their evening departure from Frankfurt, arriving in Addis the following morning after a nonstop flight, makes for convenient onward connections across not just Eastern Africa but the entire continent.
Only recently did Ethiopian put pen to paper to add three more B787 to the fleet through a lease arrangements, over and above the 10 aircraft on firm order. ET was Africa's first airline to take delivery of the Dreamliner, serving notice to continental and international competitors of intent to remain Africa's leading airline. Watch this space.
Sudan News
SUDAN AVIATION RECORD GETS ANOTHER BLOW WITH F50 CRASH IN AWEIL
A Kenya registered Fokker 50, used for flights inside Sudan by the International Organization for Migration IOM, crashed yesterday late afternoon while attempting to land in Aweil / South Sudan, coming from the Sudanese capital of Khartoum with a full passenger load of Southern Sudanese due for repatriation. According to information now finally verified, the aircraft belongs to a Kenyan registered airline, Skyward International Aviation and is registered with the Kenya Civil Aviation Authority as 5Y-CAN. The company according to a source at Nairobi's Wilson airport has two F50 on their books, the other one being out on lease and registered as 5Y-BYE
From available details, sketchy as they are right now, it is only known that all passengers and crew apparently survived the crash although the plane sustained serious damage to hull, undercarriage and engines. Additional information received would indicate that the crew of the ill fated F50 could have been warned by pilots of at least two other flights of the poor strip condition but appear to have ignored the advice and landed anyway. From pictures now received it is evident that one wing partly detached and the gear collapsed, though not certain if this happened on landing or when sliding off the runway.
Kenya and Sudan civil aviation authorities are putting an accident investigation team together which will, as a result of the crash location, be led by South Sudan's department of civil aviation but assisted by investigators from Nairobi where the plane was registered and from Khartoum where the plane was stationed and operated by on behalf of the IOM.
One of the reportedly 57 on board was seriously injured but it could not be verified if crew or passenger.
The aircraft in question according to aviation data at hand is nearly 23 years old and first entered service in 1990. No details at all could be obtained from on site nor from Juba or Khartoum over the possible causes of the accident and even the weather information was unavailable at the time of rushing this report as breaking news to press.
South Sudan News
JETLINK THE FIRST TO PULL THE PLUG ON JUBA

The air is beginning to get thin for South Sudan, as far as transactions in hard currency are concerned as news are just breaking that effective immediately, Jetlink, one of Kenya's leading private airlines, will halt all operations to and from the South Sudan capital as they got frustrated by officials and red tape in transferring their ticket earnings back to Kenya, now standing at over 2 million US Dollars according to a source in Juba. Despite international conventions, which permit airlines to repatriate their ticket sales proceeds in hard currency to their home offices, in this case in Kenya, South Sudan has found itself in no position to live up to such obligations, since they cut oil sales over massive theft of their export crude oil in Port Sudan and added hostile action from neighbours Khartoum Sudan over the disputed border states of Abyei, South Kordofan and Blue Nile.
This impacted over 96 percent of all revenues coming into the coffers of the government in Juba and caused unprecedented austerity measures, leading to a massive devaluation of the currency and the creation of a parallel black currency market. While oil production is now gradually resuming on the Southern Sudanese oilfields, cash receipts will be some time away and there is a huge backlog of demand for hard currency to be dealt with, prompting Jetlink to halt flights until they have been paid their dues in full.
Kenyan banks in South Sudan have equally expressed their frustration with the restrictive regime on being given access to foreign exchange, a situation which has also caused raised eyebrows in Arusha at the East African Community headquarters. South Sudan is presently trying to join the trade block but has so far failed to convince several missions of Secretariat and EAC member states that they are ready to meet their obligations and have harmonized their trade, regulatory and legislative regimes to those in place across the EAC, free currency trading being a key among them.
Main beneficiary of Jetlink's withdrawal will be Kenya's national airline Kenya Airways, currently operating two flights a day between Nairobi and Juba, and regular South Sudan bound passengers have already been cautioned by travel agents that there may be a shortage of seats on the route starting from this morning.
Added a Nairobi based aviation source: 'The only ones with deep pockets to sustain such sort of thing is Kenya Airways. After Jetlink is suspending flights from tomorrow [sic today, 16th November] they are the only credible alternative for flights to Juba. Who knows, they might even have to add a third flight if demand justifies it, but apart from them no one can sustain such huge amounts of money being held captive. It is like the chaps in Juba expect us to render services for free to them but this is not how aviation works. Fuel must be paid, catering must be paid, ground handling and ATC charges in Juba have to be paid and the funny enough insist on dollar payments too. Maybe it is a wake up call for them because other airlines have threatened similar measures'.
Watch this space for the latest developments on this breaking news story.
Mauritius News
AIR MAURITIUS SET TO LAUNCH NON STOP FLIGHTS TO SHANGHAI

Come January 24th Air Mauritius will start nonstop flights between Port Louis and Shanghai, using an Airbus A340 aircraft, dropping the stopover in Kuala Lumpur en route.
Flights to Shanghai, via KL, commenced in July last year and helped to increase the number of Chinese visitors to Mauritius by nearly 40 percent since then. Following a detailed market analysis the airline therefore decided that nonstop flights would best serve this fast growing market and needless to say is the island's hospitality sector excited about the prospects of generating more business from China, as the traditional markets of Europe continue to remain weaker than hoped for. The new nonstop flights will operate out of Port Louis every Thursday and Sunday, returning the next day and passengers will have convenient connections also to La Reunion, Madagascar and to South Africa. Happy landings.
Seychelles News
SCAA MEETS ICAO DEADLINE TO SWITCH TO NEW FLIGHT PLAN FORMAT

The Seychelles Civil Aviation Authority has yesterday switched to the new internationally required flight plan format as recommended by ICAO, the International Civil Aviation Organization based in Montreal.
At 4 am on the 15th of November, the deadline ICAO had set for global compliance, was the transfer according to a regular source with deep inside knowledge about aviation affairs on the archipelago completed and the new format now applies to all flights in and out of Mahe.
The Seychelles was at the forefront of the working group to introduce these changes into the Indian Ocean island region and hosted a meeting back in February this year to ensure that neighbouring jurisdictions were equally on board to implement the latest measures taken by ICAO to make aviation safer and its administration more user friendly through adaption of the latest technologies.
The investment SCAA had to undertake at ATC in Mahe was pegged at 16 million Seychelles Rupees at a present exchange rate of 13 SR versus 1 US Dollar. Congratulations for this timely compliance.
VANILLA ISLAND COOPERATION APPOINTS CEO AND TOP EXECUTIVES

The meeting of the Council of Ministers for the Vanilla Island Cooperation, under the Chairmanship of Seychelles' Minister for Tourism and Culture Alain St. Ange, on the Indian Ocean island of La Reunion, brought together ministers and their representatives from Mauritius, Madagascare, Mayotte, Comoros and the Seychelles. Also present was the Secretary General of the Indian Ocean Commission Jean Claude De L'Estrac as an observer, as the objectives of the cooperation is of keen interest to the COI to, seeking to advance economic development through tourism.
The most important decision taken was the appointment of the present Director General of the La Reunion Tourism Office, Pascal Viroleau, as the first CEO of the organization, which is to a large extend financed by a grant from the European Union, besides contributions in cash and kind from the member countries.
Derek Savy, well known of course not just in his native Seychelles but well beyond as a marketing guru, was offered the position as Director of Marketing for the Vanilla Islands and it will be one of the CEO's first actions to formally write to him and offer him the position – incidentally a resounding endorsement of the Seychelles marketing prowess and success, of which Derek was very much part and parcel in recent years.
The position as Director Strategic Planning will be offered to Mr. Karl Mootoosamy, who reportedly had applied for the opening ahead of the meeting and is expected to leave from his current job in Port Louis, where he has been heading the Mauritius Tourism Promotion Authority.
Alain St. Ange was reported to have said after the meeting: 'Following this big step forward, it was also agreed that a follow up meeting should take place early in December to finalise the organizations budgets and to approve Vanilla Islands marketing plan of actions for 2013. This follow up meeting is needed to now move the organisation's action plans forward and ensure that at the next major tourism trade fair the Vanilla islands will be grouped together under the 'Indian Ocean Vanilla Islands'. Minister St. Ange is the founder president of the organization and is generally considered as the main driver up to this point of the cooperation concept, promoting inter island visits for tourists coming to the region and to build on the strength of each island destination to support the entire region's progress in making tourism the mainstream economic activity.
It is expected that for next year's ITB in Berlin in March the group of islands will for the first time be represented under one combined exhibition space where each member island will then be able to promote itself, and her neighbours by showcasing the attractions from Seychelles to La Reunion, from Mauritius to Madagascar and from Mayotte to the Comoros. Watch this space and visit https://www.facebook.com/Les.iles.vanille for regular updates and events information.
AND in closing some interesting reads again from The Livingstone Weekly by Gill Staden – enjoy
ZAMBIA
Cost of Travel in Zambia
Over the weeks I have been bemoaning the costs which travellers face when visiting Zambia. Here is yet another story from a Weekly reader:
I have just led a party of 7 self-drive South African couples around the west of the country, and they and I would all completely agree with your comments about the unnecessary costs of visiting Zambia. The 5 separate charges at the border are the first thing that annoy people, but then to drive just an hour up the road from Sesheke and be confronted by a barrier, with a demand to pay a "Local Government levy", makes ordinary folk quite annoyed. Furthermore, this levy only applies to foreign registered vehicles. My Zambian registered car was exempt. I can't think of a better name for that than a tourist tax.
Then there are the multitude of ZAWA charges. Especially their utterly ridiculous policy of charging per calendar day, rather than per 24 hours, which means that, for instance, entering the Park at the nDumdumwezi gate at 4pm on one day, and exiting via the Musa gate at 11am the next day, you are charged for two days of park entry, two days for your vehicle, and 2 lots of camping fees. If you tried your hardest, you could hardly design something more likely to stop tourists coming again, or recommending Zambia to their friends.
And on the dollar/ kwacha thing……ZAWA use a dollar conversion price list for their fees, so the prices read kw15,840 for Park Entry, rather than some simple number, and then of course there is no change at any of the gates. Everything is then rounded up, to the frustration and annoyance of the tourist, again. It took over an hour to get 8 people and 4 cars through the gate at Hook Bridge into the Park, with all the form filling, endless calculations, and then messing around with the cash to try to get somewhere near what the fees amounted to without making an unnecessarily large involuntary donation to the ZAWA officers' benevolent fund.
For such a wonderful country, with so much to offer the tourist, it is such a shame that the system makes it look as though they don't want any visitors.
I emailed the correspondent to ask him if he enjoyed his trip. The response:
We had a fabulous time. If you haven't ever been to Busanga then you absolutely must (contact Linda at Mukambi for the only affordable way of doing it). In my view, it is in the top 3 wildlife destinations in all Africa.
Cost/Regulations of Doing Business
Here is a comment from a Weekly reader in Caprivi:
Regarding the over-regulation of the tourism industry in Zambia; that is mild compared to Namibia which is definitely over regulated.
Not only the tourism industry but also agriculture sector; farmers have to pay a land-tax, tax on stock or game if it is a game-farm, all cattle have 2 x ear tags plus a chip and farmers have to keep records of all animals born, killed, sold or died of natural causes. I am not sure about small stock but I would assume it is the same.
When we took over the lodge in 2001, there was very little paper-work and I did everything on my own but now it is not so easy as there are so many returns of one sort or another.
ZIM-ZAM
Top Ten Bridges in the World
(Reuters) – Suspension bridges, covered bridges, wind-and-rain bridges, rope bridges, ornamental bridges. There's a practical purpose to every bridge; that river has to be crossed or that gorge spanned. But it's the romance, legend and spectacle of a bridge that led online travel consultants Cheapflights.com (www.cheapflights.com) to create its list of the Top 10 most impressive bridges around the world. Reuters has not endorsed list:
1. Tower Bridge, London, United Kingdom
2. Golden Gate Bridge, San Francisco, USA
3. Lions Gate Bridge, Vancouver, Canada
4. Sydney Harbour Bridge, Sydney, Australia
5. Glenfinnan Viaduct, Glenfinnan, Scotland
6. Si-o-se Pol, Isfahan, Iran
7. Ponte Vecchio, Florence, Italy
8. Victoria Falls Bridge, Zimbabwe/Zambia
The Zambezi River roars beneath the Victoria Falls Bridge, which links two countries: Zimbabwe and Zambia. On one side is Victoria Falls, Zimbabwe and on the other, Livingstone, Zambia. A feat of Victorian design and engineering, it took just 14 months to build. To press home its Victorian credentials, it was opened by Charles Darwin's son, George, in 1905. It's a road, railway and footway and a launch platform for thrilling bungee jumps. At 650-feet long and 420 feet above the river, it's a close second to the spectacular Victoria Falls (Mosi-oa-Tunya).
9. Pont Alexandre III, Paris, France
10. Teufelsbrücke, Switzerland
(Editing by Paul Casciato)
ZIMBABWE
1time Collapses
Itime Airline had forged a partnership with a Zimbabwe company to make Fresh Air a short while ago. To much fanfare by Zimbabweans, 1time pulled out of the Johannesburg-Livingstone route and replaced it with Johannesburg-Victoria Falls route. At the time it was reported that 1time was having a few financial problems (to put it mildly).
It only lasted a week and 1time gave up the ghost and collapsed, leaving Fresh Air without a partner and without planes, so it also hit the dust … for the time being at least …
Victoria Falls Boat Club – Members evicted
I reported last week that the Ministry of Local Government and Victoria Falls Council were arguing about the ownership of the Victoria Falls Boat Club. It would seem that Big Brother, the Ministry of Local Government, has enforced its powerful position and taken ownership of the Club. According to a report this week, the members have been evicted; the Club has been abandoned.
The members of the boat club were seen as 'white' and therefore became a legitimate target for the government. The fact that, like us in Livingstone, our boat club is one of the few places where local residents can enjoy 'their river' has been ignored. Land along the Zambezi River now will either be in the hands of National Parks or of private companies. No doubt the Club will become private – belonging to a 'connected' member of the upper echelons of Zimbabwe elite.
This racial attack on the people of Victoria Falls by central government is very sad, especially as the UNWTO approaches.
I wonder how much more of this sort of activity we will see in Victoria Falls prior to the UNWTO. Certainly interesting to watch …