AVIATION, TOURISM AND CONSERVATION NEWS from Eastern Africa and the Indian Ocean islands.
A weekly roundup of breaking news, reports, travel stories and opinions by Prof. Dr. Wolfgang H. Thome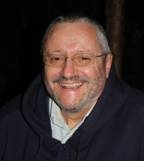 Get daily breaking news updates instantly via Twitter by following @whthome, join me on Facebook where the articles also cross load or read the daily postings on my blog via: www.wolfganghthome.wordpress.com which you can also follow to get immediate notification when a new article is posted.
Third edition April 2012
REFLECTIONS AT THE STROKE OF MIDNIGHT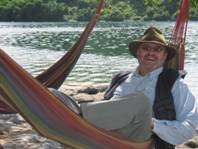 It is all too often that I see the clock strike midnight and tonight is no different from so many others.
My own life clock struck 62 just now, time to take stock in private and also time to share a few thoughts with you all, who follow my articles, my blog posts but also the banter and my silly comments on Facebook or on Twitter the latter actually telling part of my story: News in the morning, banter during the day and insomniac at night.
Let me start with the news part and take this opportunity to thank all my incredible sources from around Eastern and Central Africa, right further down south on the continent, and to all those on the Indian Ocean islands. Some of you I have known since you were my students back in my Utalii guest lecture days and since then many of you have risen to high office and fame in our own right. I knew you back then and am proud to still know you today, giving you the same respect as I did then, but now as my friends, and valued sources.
Without you there would be fewer news, fewer stories to tell and lots of good stories would go untold. I am indebted to you, every single one who takes the trouble to tip me off, at times in the deep of your own night, and especially some of my Tanzanian friends who feel it necessary to route their messages via third parties to avoid detection and exposure as they know what that regime is capable of doing to those perceived as anti government.
Thanks to some of you my aviation news, often in fact breaking news, are spot on and timely and our readers surely enjoy the wealth of information provided to them.
And of course the readers, without you I would tell my stories to whom I wonder. It is for you that my blog hits went through the 122something thousand within a year I started posting daily, and your often warm comments make it all worth it, the time spent, the periodic abuse suffered, the threats received in particular when exposing another environmental scam and assault on nature by our regions officials. Some of the stories raised controversy, prompted denials but at the end of the day, I told the truth in each and every one and did not once need to eat my words.
I travel a lot and am often asked just where I would like to spend a birthday or a special event and a few places always come to mind. The Seychellois island of Praslin, or perhaps even the more laid back La Digue, the Kitich Camp in the Matthews Range in Northern Kenya and then, last but not least the Nyungwe Forest Lodge, which sits at the edge of the Enchanted Forest. Worth to mention is also the little camp on Amahoro Island off Kibuye on Lake Kivu where the above picture was taken, not to forget the rustic but warm and genuine hospitality of the Paradis Malohide in Gisenyi with their own little island offshore, on which I intend to camp one day, all on my own as only a sworn solo traveler can imagine.
Wow, some of you might say, what about my fable for the 5 star luxury which shows through so many of my travel articles. Yes. I love the pampering I get at the Fairmont Norfolk, the Serenas in the region, the way the InterContinental in Nairobi treats me leave alone such top resorts like The MAIA on Mahe or some of the hotels in the Gulf I stayed in during the past year.
I love them all, try to return when I can to sample more of that superb and luxurious hospitality but am equally keen to explore new places and am not shy to stay in often very basic accommodation, where the company of my hosts and their stories mean more than the luxury I seem to be otherwise accustomed to.
To get to some of those places I of course have to fly, and my favourite airlines are ever there to serve me, my faithful Kenya Airways taking me into the wider region and across Africa, RwandAir to the Land of a Thousand Hills, and then of course for the longer distances the Emirates, Qatar and even Gulf, though they sadly no longer come to Entebbe. But my most extraordinary and exciting flight during the last 12 months was with Capt. Howard Davenport who took me for a spin in a classic Great Lakes two-seater bi-plane above the shores of Lake Victoria into the skies over Kajjansi, where I enjoyed flying inverted, doing loops, spins, eights and more in an hour of pure adrenalin rush. Anytime again my friend Howard, any time!
Some of the adventures I embark on can only be experienced one on one, like the acrobatic flying but other parts of my travels could and perhaps should be enjoyed in a pair to do better justice to the places I go and see. Traditionally I travel solo but there is the saying never say never and if and when that happens, I am sure someone out there has a pretty good idea about what I have in mind, destination et al and the hiking boots packed to hike the Congo Nile Trail and to finally explore the Enchanted Forest once again.
Today I will take a break from the news business, a break in fact from the Netbook, Facebook, Twitter, Email and all for a day of personal reflection. Turning 62 may not be too much for some of my seniors, but considering how many friends and acquaintances I have left behind over the years, who now only live on when I remember their jokes, their laughs, their peculiarities and their faces, it is still a personal achievement. With some serious longevity in the family I often jokingly say that I am still in the second trimester of my life, or the third quarter, with more to come as I march towards becoming a centenarian. Oooops some of you may think, will we have to read his stories that much longer? Well, as long as I stay of sound mind something some of my critics doubt I have in the first place and remain physically capable I will march on, write on and banter on. Most of you are young enough to be in their 60s when I reach my personal goal of turning 100, still 38 years away
But for tonight, let this be enough. Thanks to all those who already congratulated me in advance and as I can see the dozens of messages and mails already piling in since midnight from well wishers around the world. It is the beauty of Facebook and Twitter, that I was able to make a great many friends I would otherwise never have met, and been privileged to meet a good number of you in person during my travels, something which enriched my life and hopefully yours too.
When I cut my birthday cake later today courtesy of my daughter and my son and raise my glass of bubbly to toast, it will be to you all, every single one of you, all good acquaintances, some good friends and a few who have become really close friends, closer than I could ever have hoped for.
From yours truly, a hammock dweller by the shores of Lake Victoria until we meet again, right here.
ETS COMES UNDER MORE FIRE
The European Unions stubborn insistence of sticking to their hugely controversial Emission Trading Scheme or in short ETS has raised opposition from literally around the world, paving the way for a potentially damaging trade war between the EU and China, India, Russia, the United States and now with the member countries of the Arab Air Carriers Association.
During the recent launch of flights to Kigali said Qatar Airways usually very outspoken CEO Al Baker to a question posed by this correspondent: Qatar is a small country. We respect the right of the EU to set their own laws and regulations but we will join our colleagues in the Gulf in what will be the best way to resolve this situation which as met with opposition from around the world.
Exactly that has happened now according to a source from Doha, when it became known that Qatar Airways has signed up to a resolution by the Arab Air Carriers Association, which met in Doha last week and released the following statement and demands, to which all member airlines had consented:
· A unilateral application of the EU ETS is violating the essence of the Chicago convention, which stipulates that the Air Transport relations between states need to be regulated by mutual consent and agreement.
· The resolutions of the International Civil Aviation Organization (ICAO) have explicitly called upon states that wish to introduce initiatives in the environmental footprint of aviation, to do that in agreement with the other states whose institutions might be impacted by such initiatives.
· The fact that the ETS holds airlines of the world responsible for their emissions before the European authorities, contradicts with the principles of sovereignty of states over their national aerospace, and that national institutions of states are responsible before its own authorities and not the authorities of other countries.
· The EUs attempts to impose its own policies on other states will only lead to conflicts and trade wars which will not help the environment, the customer nor will it help the airlines. On the contrary, these attempts will negatively impact those stakeholders thus negatively impacting as well the global economic activity.
· The environmental cause is a global one and any solution thereof should also be global arrived at under the auspices of the concerned United nations agency: ICAO
· The Arab Air Carriers Organisation is quite aware of the necessity to mitigate the environmental footprint of aviation and it supports taking global measures agreed upon within ICAO.

Said Mr. Al Baker at the end of the meeting: There has to be a systematic approach to the implementation of any such scheme and, like many airlines around the world, we feel the European Union needed to take a step-by-step consultative approach before imposing programmes and penalising an aviation industry that plays a crucial role in driving economies.
Unlike in the case of for instance China, which has prohibited her airlines to pay for ETS charges, setting a collision course with the EU with the risk of flights between Europe and China coming to a halt should the EU Commission decide to throw the book at Chinese carriers not paying up, something also now considered by other major countries opposed to ETS, there is no indication if the GCC would make a similarly binding ruling for Gulf based airlines at this stage, while negotiations over a suspension of the scheme are continuing.
Notably has Africa not yet spoken out with one voice against the EU demands, although AFRAA in Nairobi has made it clear to governments on the continent that they must take a stand and come out in support of their airlines, all of which are incurring considerable added expenses for compliance, until a resolution can be reached under the auspices of ICAO, as had been proposed by literally all opponents. Watch this space.

East Africa News
EGYPT AIR PUTS DISAPPOINTING YEAR BEHIND THEM, LOOKS AT THE FUTURE



Egypts national airline is apparently putting a disappointing year behind them, which saw traffic disruptions during the revolution lead to major shifts in market share, before eventually making a recovery but still recording a profit reduction by more than three quarters compared to 2010.
Now flying 4 times a week again between Entebbe and Cairo, with according to a local source ok loadfactors, Egypt Air is for 2012 and beyond again on the expansion trail. The reopening yesterday of the route between Cairo and Tokyo has raised interest levels for connecting flights which the airline now puts at 25 percent and rising, attracting traffic from the East African destinations MK is flying to at present. The source also mentioned that in both 2012 and 2013 more routes would be launched, including flights to Toronto / Canada. Earlier in the month did the airline CEO also confirm that discussions were underway what future aircraft would eventually replace the current fleet of B777 and A330, with the most likely successors, late this decade, being the B787 and the yet to fly A350.
Another source at Ethiopian Airlines also confirmed ongoing intense discussions between the two Star Alliance partners to enter into a joint venture in West Africa, where ET already is directly engaged with ASKY based in Lome / Togo. Should the talks yield results it would strengthen the position of not just the two airlines in the underserviced West African market but also increased the continental penetration of Star Alliance, which is the only airline alliance with presently three members in Africa, South African Airways, Ethiopian Airlines since December last year and Egypt Air. Watch this space.
EMIRATES FIGHTS FOR EAST AFRICAN MARKETS SHARE


After putting flights from Dubai to Entebbe on a nonstop schedule at the end of March, a move which was widely welcomed amongst travelers from Uganda who are now spared the unnecessary stopover in Addis Ababa long critizised but only taken seriously by the airline after the impact of Qatar Airways arrival in November showed the true impact of passenger migration Emirates has now announced further innovations to its inflight product.
An announcement was just made by the airline that starting immediately the growing fleet of A380 aircraft, followed by the entire B777 fleet, will begin to receive a new graphical user interface developed by Panasonic. Emirates President Tim Clark was quoted in a media release as having said: Emirates has been tracking the commercial progress of GUIs, where an ever-expanding array of choices are available to consumers, and we wanted to bring the same experience, look, and feel available on smart phones and tablets to our loyal customers in an aircraft environment while the airlines East Africa Regional Manager Essa Sulaiman added in a communication shared with this correspondent: Emirates has always been committed to continuous innovation of our ice systems and to providing our passengers with a unique and memorable onboard experience. Subsequently, over the past 24 months working with our partner, Panasonic, Emirates has succeeded in creating a smart and simplified interface which will appeal to customers of all ages.
Emirates, it is understood from a usually well informed source, will roll-out a number of additional inflight product enhancements across the next few months as part of a multi-million dollar investment in onboard technology. Larger video screens, in all classes, will come into operation from May on new Boeing 777 aircraft, in addition to future Airbus A380 deliveries. An enhanced in-seat telephone handset and new Mode Controller in First Class and Business Class will also be introduced, ensuring a more seamless customer experience.
Meanwhile have the Emirates sales teams also began to hit home with offering special features like stopovers in Dubai and their baggage allowance for passengers in economy class, which for special promotions like the Dubai Shopping Festival are upped even more. Said a source from Kampala when attention was drawn to a mini debate on Twitter over the impact of baggage allowances for travelers making their decisions: We are not the ones making such decisions but we report back to our regional office with our observations. We think our baggage allowance is fair but we know some other airlines give a little extra. But we got one up on a close competitor here in Uganda also flying to the Gulf because they still apply the general Y-class limit of 23 KG. Here it is our advantage to fly a wide body to Entebbe and we can be a bit more flexible for outbound passengers. True, baggage allowance is a factor for travelers deciding on which airline to use but we offer the biggest choice of destinations for passengers from Uganda travelling with us via the Gulf, the biggest network, the most modern fleet and so many other specials no other airline can match.
Now that is what competition is all about, getting the very best deals for passengers making travel decisions and convincing them with such facts as safety, punctuality, inflight service, loyalty programmes and special deals. Watch this space.

QATAR AIRWAYS ANNOUNCES MAJOR PLANS FOR MORE US BOUND FLIGHTS



Qatar Airways Chief Executive Akbar Al Baker has during a visit to Montreal, where he also visited the Bombardier assembly plant outside the city, announced major plans for the airlines flights to the United States. Regular travelers on QR will be delighted to hear that the airline is planning to boost flights to the Big Apple, aka New York to three a day while adding new destinations in the United States such as Atlanta, Chicago, Boston and Detroit.
Al Baker attributed the slower than intended pace of rolling out new destinations to the delayed delivery of the new B787 Dreamliner, of which Qatar Airways has 60 on order. Al Baker was quoted of saying: Qatar Airways is in the midst of a very aggressive expansion plan. The only thing that stopped us from going earlier is the delayed delivery of the 787s.
According to other information available from the airline it plans to expand destinations from their present 115 to about 170 over the next few years as more aircraft are due to join their fleet. The opening of the brand new mega airport in Doha by the end of 2012 or latest in early 2013 will also further facilitate that objective, more so when the first of 10 ordered A380s are also being delivered. Qatar Airways has a further 60 A350 aircraft on order and has reportedly been in regular contact with Airbus over any potential delays in putting this brand new aircraft into service, following the experience the aviation world had with the production problems surrounding the B787 Dreamliner.
The visit to Bombardier was reportedly aimed at finalizing an additional order for Qatar Airways fleet of executive aircraft, six of which are already in service, a number which could potentially double when the new Global 7000 and Global 8000 enter service in 2016 and 2017. There was also speculation over a potential order for Bombardiers new CSeries, arguably the most economical aircraft of its class right now and due to take to the skies in 2013. Al Baker was earlier in the year at the Bahrain Air Show seen visiting the Bombardier mock up display of the Cseries and there was talk of as many as 20 aircraft for Qatar Airways short haul flights out of Doha into the Gulf region, though that topic has since then gone out of the aviation media speculative headlines.
Important for East Africa, Qatar Airways will by the end of this year cover the region like no other foreign airline, with two daily flights to Nairobi, three daily flights to Dar es Salaam, and daily flights to Entebbe, Kigali, Kilimanjaro, Mombasa and Zanzibar. This offers travelers the most convenient way of connecting to the world from East Africa, when flying with QR via Doha. Visit www.qatarairways.com for more information on schedules and new destinations. Watch this space.
FOURTH SEABED FIBRE OPTIC CABLE LANDS IN MOMBASA
Connectivity will be vastly improved, as will back up in case of service disruptions as seen recently when two of the three cables had been damaged at the same time, with the arrival of LIONS2 at the Kenyan coast. The Lower Indian Ocean Network 2 is according to reports operated by France Telecom / Orange and connects Kenya from Mayotte, a French dominion near the Comoros Islands and to all other African countries where France Telecom / Orange has subsidiaries. It is expected that this cable will be joined to existing network cables to Uganda as well where Orange has established itself as a major telecommunications brand and is market leader for wireless internet via USB modems and smart phones. The new cable joins TEAMS, SEACOM and EASSy all of which have been in operation for some time now and fibre optic cables are now connecting these systems across Kenya into Uganda and Rwanda.
Consumers in Kenya are now anticipating a boost in connectivity but also a drop in rates for surfing the net, conventionally via broadband connections to desktops in offices, via USB modems to laptops and netbooks and on smart phones and tablets, which still is rather pricey for most, as the envisaged lower costs after the arrival of the three seabed cable networks has still not percolated down to the public.
Meanwhile have disputes erupted in Uganda over the quality of the national fibre optic backbone set up by government, as experts now question the specifications of the cables use grossly underdimensioned some claim while installation specs too seem to have been exposed by an audit as substandard with few of the checked locations reaching the prescribed depth of 1.2 metres below ground. In addition, few if any protective measures against accidental cuts or acts of sabotage could be established, critics of the project have said. The trials and tribulations of entering the cyber age and the age of e-Commerce. Watch this space.

TSUNAMI ALERTS PROVIDE REAL TIME TEST FOR INDIAN OCEAN ISLANDS AND EAST AFRICA
When news broke yesterday about an 8.6 initial earthquake off Indonesias Aceh province, followed by an 8.2 strong aftershock, Tsunami alerts were sounded across the Indian Ocean and as far as the African mainland. When the alert was called off hours later, mechanisms had already kicked in from the Seychelles to Mauritius, Madagascar to the Comoros and of course along the extensive coastlines of Kenya and Tanzania, putting in place alarms for the fishing communities, often only linked with two way radios from shore, the entire shipping industry, ports and of course most notably beach resorts, which were warned to take safeguards to remove their equipment from the beaches and stand by for formal evacuation notices to take guests to higher land, should indeed a tsunami wave hit as was the case following the Boxing Day disaster in 2004. From Lamu over Malindi to Mombasa and the beaches further along the South Coast, to Zanzibar and the Tanzanian mainland beach resorts were the alarms sounded, and tweets monitored from as far as the Seychelles and Mauritius showed that the warnings had been received and were being acted upon.
We were already aware of the situation in Indonesia via global news broadcasts and followed events said a regular source from Mombasas hospitality industry, before adding It all become official when authorities in Mombasa sent out their own advisory and started to actively prepare for a possible tsunami strike on our beaches. There are now contingency plans in place, I think right across East Africas coast line where tourist resorts are found, to evacuate beaches. When a tsunami is then confirmed as coming for real, even evacuations to higher ground are part of the drill. The preparations include our armed forces, police, provincial, district and local administrations and all the hospitals and their staff are put on notice. When the alert was withdrawn the preparations were stopped but I think it will provide us with good information where we must improve or tighten responses for future cases. It was like a real time emergency drill this time and it will help us to be better prepared next time something like this happens. I think we are all happy nothing happened here in our part of the world but we are of course very sorry for those poor people in Aceh who again suffered a big earthquake.
Notably was the Kenya Red Cross involved in the thick of the action, well prepared as it turned out as only recently some major disaster training had been extended to volunteers, while the Kenya Wildlife Service too played a major role in areas demarcated as marine national parks, with staff also busy clearing the beaches of equipment while sending tourists back to their resorts. Local administrations as well as Kenyas armed forces, in particular the Navy, had been put on high alert to prepare for major evacuations and emergency responses, none of which was however needed in the end. Watch this space.
QATAR AIRWAYS ADDS DUTY FREE SHOPPING REWARDS FOR LOYALTY CARD HOLDERS



Presently serving 4 destinations in East Africa, daily to Entebbe and Kigali and double daily to Nairobi and Dar es Salaam, Qatar Airways seems set to add ever more reasons to travel with them, ahead of their launch of their new destinations Kilimanjaro, Mombasa and Zanzibar. News over the weekend tell the story that loyalty card holders can now redeem their QMiles also with duty free purchases while in transit in Doha as well as in the recently opened Oryx Galleria, the duty free at the Rotana Doha Hotel and the duty free at the port. Not only can the entire range of goods on offer be paid for with sufficient miles accrued on the card, but in addition can the raffle tickets for either the luxury cars on offer or the 1 million US Dollar cash prize draw be purchased.
With over 80 percent of all passengers travelling on Qatar Airways connecting via Doha into the global network of the award winning airline, a quick stop enroute to the transit gate in the duty free section of the airport will now require less cash in the wallet as long as a traveler has enough miles on the card. Duty free shops are found at arrivals, departures, transit, the Premium Terminal and the VIP terminal, offering easy access for some last minute purchases.
The airline has also re-affirmed that they expect the opening of the brand new Doha mega airport to take place in late 2012, at which stage the airports transit comfort and range of shops and other services will match QRs claim to 5 star status in the air also on the ground. 9 months to go to that long awaited event, but in the meantime, frequent travelers are encouraged to sign up with www.qatarairways.com for membership in their frequent flyer programme or else ask the local sales office of the airline to assist with forms and processing. Watch this space.

Uganda News
AIR UGANDA SERVES NOTICE OF INTENT



Air Uganda has now started upping flights from Entebbe to a number of destinations across their existing network. Kigali will be served twice a day three times a week with the intention to eventually going double daily throughout the week it is understood. Bujumbura, in conjunction with Kigali, has moved from three flights to four times a week and nonstop services between Entebbe and Mombasa have been upped from three to five times a week, with immediate effect. The airline has also reiterated a number of very attractive fares available for those travelling on U7 with fixed dates of travel, such as to Nairobi at US Dollars 151 inclusive of taxes, US Dollars 172 return to Kigali, again inclusive of taxes, or to Mombasa at US Dollars 284 return, again inclusive of taxes. For U7s destinations, hotel packages are also available through the airline, making in particular that coastal holiday an affordable reality for such posh properties as the Mombasa Serena Beach Club and Spa at Shanzu Beach north of Mombasa or the equally fancied Leopard Beach Club and Spa at Diani Beach south of Mombasa.
According to a source close to Air Uganda, the airline is now building on growing demand for their flights and a broader acceptance in the market, where they now successfully compete with their rivals or as in the case of Dar es Salaam offer the only daily nonstop jet service out of Entebbe. Visit www.air-uganda.com for more information, schedule details, special offers and bookings / payments. Watch this space.
TURKISH AIRLINES SPONSOR TURKISH FESTIVAL AT SHERATON KAMPALA HOTEL
The second edition of the Turkish Festival is going underway tonight at the Sheraton Hotel in Kampala, again sponsored by Turkish Airlines which flew in the dancers, musicians, chefs and food specialities to offer a true Turkish Delight to Kampaleans until the 21st of April, when the festival ends.
Going by last years attendance it is expected that every night is a sell out again, also drawing in a growing number of Turkish expatriates now living in Uganda, who have started businesses and trading operations since Turkish Airlines commenced nonstop flights between Istanbul and Entebbe two years ago. Turkish is presently flying three times a week on the route although there has been talk for a while now of more flights being introduced in the future. But even for those not flying THY, the Sheraton is the place to be for the next 10 night to make a date with Turkey right in the heart of Kampala. Watch this space, or better, watch and experience it live and in real time.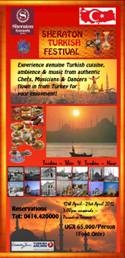 Kenya News
HIGH COURTS SENDS DISGRUNTLED KQ SHAREHOLDER PACKING
The High Court in Nairobi dismissed with costs the application of a small, if not minute shareholder in Kenya Airways to stop the ongoing share rights issue, when it sent a Mr. Rakesh Gadani into the legal cold. While granting him the right to sue, a principal right enshrined in Kenyas constitution even if later found frivolous, the High Court effectively sided with the company to let the ongoing share rights issue go ahead.
Gadani apparently had contended that his share holder rights would be infringed if he were unable to take up the share rights offer, as his value of shares held would shrink, also claiming that shareholders did not have ample opportunity to question the board over their decision to propose and implement the rights issue. However, if memory serves right, the matter was put to the last Annual General Meeting of the company in which shareholders approved the proposals made by the board, and all regulatory hurdles have since been taken with the mandatory approvals granted by the Capital Markets Authority, before the rights issue could be launched.
Aviation analysts have dismissed the case as a mere nuisance suit by a disgruntled shareholder who might be best served in his interests if he would divest altogether instead of pursuing what is expected to be a costly and futile case against the company, and with the share rights issue now going into its third week, the process is expected to be completed and concluded as anticipated. Kenya Airways seeks to raise about 250 million US Dollars as seed money to finance the airlines ongoing expansion plans and pay for the acquisition of additional new aircraft which will see the fleet size first double by 2015/16 and then triple by 2020/21 at which time The Pride of Africa intends to fly to all key commercial centres on all continents with a network of 115 destinations. Watch this space.
WORLD TRAVEL AWARDS FOR AFRICA COME TO NAIROBI IN SEPTEMBER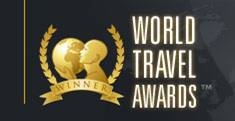 September 26th has been set for Kenyas first ever hosting of the Oscars of Travel when this unique annual award ceremony will come to East Africa s foremost tourism country to celebrate global travel in an African setting. The Africa Hotel Investment Forum, which is running parallel to the WTA event on September 25 and 26, is thought to bring key decision makers from the global hospitality industry to Kenya, who may then also attend the award ceremony where industry leaders from Africa and the Indian Ocean islands will be honoured for persistent quality and environmentally best practices. The organizers, from WTA and Bench Events, had this to say in a press release just received this morning: The selection of our hosts is fundamental to the success of our awards program, and Nairobi possesses all the ingredients to rise to the challenge of hosting our Africa&Indian Ocean Ceremony a vibrant and progressive city, brimming with opportunity. Tourism is fundamental to Kenyas economy, contributing 12 percent to its GDP and creating one in ten jobs. The future is exceptionally bright given the nations overwhelming natural resources, most notably its unrivaled collection of wildlife and its paradise beaches. New airlift from the likes of Etihad Airways will facilitate this growth. Kenya also serves as a blueprint of how to develop tourism in a sustainable way said Graham Cooke, Founder and President of the WTA Awards while Matthew Weihs, Managing Director, Bench Events said: We are delighted to announce that both the Africa Hotel Investment Forum and World Travel Awards will take place in Nairobi in September. Its very important that we join these leading events together to underline the growing importance and overall influence Africa has on the world tourism stage.
The African and Indian Ocean winners will then head to the global stage when on 12th December the regional champions will meet in Delhi to hear who will walk away with the coveted Global WTA Awards.
Well done for Kenya, as this double decision for Nairobi reflects the standing Kenya enjoys around the world as a top tourism destination.
JAMBO JET IS COMING THIS YEAR
Kenya Airways own low cost carrier Jambo Jet is still expected to take to the skies over Kenya and across Eastern Africa by 2012, it was learned from a regular source in Nairobi.
The new airline will be a fully owned subsidiary of Kenya Airways but operate under its own licenses, with its own fleet of aircraft sourced from KQ, its own staff and under its own logo.
Kenya Airways had last year announced the intention to set up an LCC to counter the growing inroads other locally incorporated airlines had made and inspite of a major fightback and recapturing market share, the powers that be at Embakasi are not content with just that but are aiming of taking on the lower cost competition head on. Said a source working at JKIA: If KQ is determined to launch their own low cost version, it will be good for fares. They can use planes from the fleet on charter, on wet lease or on dry lease as it suits them. They can fly domestic inside Kenya but also to EAC countries around us. For passengers it is still within the same group, although no one knows by now if flights will earn miles, but we expect KQ will pull all strings to make their new venture attractive and a success by using existing installations and facilities. I would speculate that KQ might send their E170s to Jambo Jet because by now they are more keen on the larger E190 version which is one of the most cost effective aircraft of its size and class.
The same source also confirmed that the next Embraer E190 is now expected to join the Kenya Airways fleet in May, i.e. next month already, before from July onwards one such aircraft a month is expected to be delivered to KQ until the current firm order is concluded. More purchases of the same aircraft type however are said to be in the pipeline as Kenya Airways has pending options with Embraer which can be turned into firm orders at the stroke of a pen, well almost anyway. Watch this space for regular and breaking news from Eastern Africas exciting aviation industry.

KAA FIRES STRIKERS, UNION CALLS FOR KENYA AIRWAYS BOYCOTT
As the strike by ever smaller sections of airport workers continues, the full folly of the Aviation and Allied Workers Union is becoming apparent. Failing to keep their members motivated and mobilized, many of whom apparently saw right through the union leaderships incitements and agitations aimed to inflict maximum damage over the Easter Holidays, comments have been attributed to AAWU hardliners calling for support from fellow unions overseas, hoping to inflict further damage by dragging national airline Kenya Airways into the fray, whose flights the activists led by one Atwoli want to see boycotted by unionized staff in such airports as London.
The majority of staff have reported back to work following an ultimatum by KAA and Kenyas Ministry of Labour leaving just handfuls of misled and misguided staff still on a strike, which crumbled right from the start and disintegrated as it went on.
It is understood that some 300 or so staff countrywide have been served with either or notices, to return to duty forthwith or else be considered dismissed from service.
Predictably, a regular source rushed comments in following the latest developments in Nairobi: This union is a bunch of goons and hooligans. How can they drag Kenya Airways into this strike? Had I not said even over the weekend that KQ will be their next target again? This union is notorious for the way they think they want to impose themselves on airline businesses.

KENYA WILDLIFE SERVICE RESPONDS TO ECO-TOURISM KENYA AND OTHER CLAIMS




In a media statement issued ahead of the Easter weekend, but received too late for timely inclusion in the daily mailings and weekly summary, has KWS Corporate Communications Department finally responded with a detailed account of their own, after the criminal case against the Eco Tourism Kenya CEO has been withdrawn earlier on. An article here two weeks ago in fact had suggested that this would be the best way, instead of criminalizing comments made, rightly or wrongly, by individuals concerned over poaching and about anti poaching measures across Kenya by KWS and other law enforcement agencies.
In the interest of balanced reporting here is the full statement issued by KWS and availed to the media last week:
Over the last couple of weeks, misleading statements have been made on the various aspects of wildlife conservation, especially the recent translocation of a white rhino to Kisumu Impala Sanctuary as well as the extent of poaching.
Contrary to these unfounded statements, Kenya has had a steady recovery of key endangered species, especially elephants, rhinos and the big cats.
Kenya Wildlife Service and partners have developed and are implementing management and conservation strategies for key species especially elephants, elephant, lions, hyenas, cheetahs, wild dogs, Grevy's zebras, hirolas and sea turtles. We are also completing conservation strategies for giraffes, bongos and roan. These efforts are bearing fruit and we have been sharing this information with interested individuals and groups.
We take pride in the fact that despite pressure on land by growing human population and competing land uses, we have secured at least one million acres of land for wildlife through community conservancies and private ranches across the country.
At the outset, we recognise that conservation is facing challenges including poaching, loss of habitat, adverse effects of climate, wild fires and livestock incursions into protected areas.
Indeed, we are experiencing worrying trends in wildlife crime though this must be understood in its global context. We keep our government and other partners informed about these trends, formulate appropriate strategies and seek the necessary support to implement them. Therefore, it's not true that poaching is worse than it was at the peak of poaching in the late 1980s.
As an institution conscious of its national and international obligations, KWS provides scientifically sound and accurate statistics on elephant poaching and other wildlife to the public, the media, government and other interested local and international organisations.
Indeed, we take pride that as an institution overseeing a critical public resource; our decisions are based on sound science and are verified by stakeholders. Kenya is internationally acknowledged for its robust wildlife data collection and recording systems.
The information we provide is collected and shared in consultation with stakeholders, both local and international. We conduct regular censuses for various key species of wild animals and share results with the public and stakeholders. The presence of independent stakeholders and the media to verify the census process and results is a testament to our transparency. Therefore, poaching can't be worse than it was in 1989 given that Kenya's elephant population has been growing at a healthy rate of 4 percent per annum as evidenced by our census results.
When KWS was formed, poaching was at its peak with the elephant population estimated at barely 16,000 from a high of 167,000 in the 1960s. Kenya's elephant population has steadily recovered to the current 37,000, thanks to the efforts of KWS and stakeholders. It is important that the public appreciates that frequent seizures of ivory on transit at Kenya's main airports does not necessarily originate from local illegal killing of elephants. We have tightened controls at all our airports and regularly report trophy seizures.
Our records indicate that Kenya lost 278 elephants to illegal killings last year. This is factual. KWS will continue offering accurate and timely information on wildlife population dynamics to the public. Kenya has also registered remarkable success in its rhino programme despite incredible demand for rhino horns in some Asian countries. Kenya's rhino, both black and white, has doubled since early 1990s from an estimated 500 to the current slightly over 1,000. In the last five years, Kenya has recorded average of 4.5 per cent growth.
As an institution, we have robust systems of sharing information on conservation activities and developments with the public.
In particular, we widely shared the reasons for the white rhino translocation on our website www.kws.go.ke. We also issued a media release on the same matter. We are ready to provide further clarification on the translocation. Translocation any species of wildlife is informed by clearly spelt out internationally and nationally accepted protocols, criteria and guidelines.
So far, no conservationist has approached us to dispute the logic behind the action nor offered an alternative. Any criminal activities, within or without KWS, are swiftly dealt with as provided for by the law. This should be reported to KWS and other law enforcement agencies.
The background which necessitated the translocation of the white rhino to Kisumu and has been widely shared is as follows:
The white rhino released recently in Kisumu Impala Sanctuary was raised at Ol Jogi Ranch in Laikipia and was then relocated to Mugie Ranch in Laikipia.
However, because he had been hand raised he proved a security risk as he constantly sought human company. As such, KWS was compelled to transfer the rhino to Nairobi National Park. Here again, in search of people he took to frequently leaving the park to residential areas of Kitengela and Ongata Rongai where he caused unnecessary panic, despite the efforts of the rangers to keep him in the park. There was a very high likelihood that he would be poached as he was frequently near the fence-line. Besides, the likelihood of the rhino injuring or killing people could not be ruled out. Significant security resources were thus being diverted to protect a single animal.
KWS considered various options including placing him in the Safari Walk but there is already a rhino there. Moving him to a fenced area such as Lake Nakuru National Park would have almost certainly led to him fighting with other dominant white rhino bulls or to him walking the fence-line once more (which would have meant that a number of KWS rangers would have had to walk with him, thereby being diverted from their wider duties).
The decision to send him to Kisumu Impala Sanctuary was guided by Kenya's policy concerning the protection of white rhino, which is: to manage the species for community conservation, education and tourism and as a conservation resource for restocking white rhino ranges outside of Kenya.
KWS has a duty and a fundamental commitment to protecting and conserving Kenya's wildlife heritage. However, inevitably there are certain individual wild animals that cannot be successfully returned to the wild, especially when they have been hand-reared, rescued or injured. KWS has genuinely evaluated the available options for this particular rhino but his previous history has made a wild life simply far too risky, particularly during these challenging times when rhino poaching is so intense.
We appreciate the concerns for the rhino's welfare that have been expressed and believe his relocation to Kisumu is in his best interests. Kisumu Impala is a welfare facility dedicated to the care of sick, injured and orphaned wildlife. As a responsive public institution, we welcome stakeholders and the general public to raise whatever concerns they have on wildlife conservation with us. Our doors are open for consultation as we discharge our mandated as provided for the law.
The question remains open though if a clearly bruised ego by the KWS Chief Executive Dr. Julius Kipngetich was enough reason to initially have a criminal complaint filed under an outdated and archaic section of Kenyas statute books or if this forthright method of publicly explaining KWSs position would not have been the correct way to start with. Water under the bridge now but the entire affair has been damaging to all parties concerned and it is hoped that in the future common sense prevails from the onset and not as an afterthought when the fallout has become visible to all and long standing relationships have been damaged, not beyond repair but damaged nevertheless. Watch this space.

Tanzania News
ATCLS CEO STATEMENT SEEN AS FEEBLE, UNWORTHY
Aviation observers in the region reacted with some scorn to the response by Air Tanzanias Acting CEO Paul Chizi to the most recent accident of the airlines single plane, a Bombardier Q300, which crashed on takeoff at Kigoma, tearing off the undercarriage, part of a wing and an engine, besides inflicting hull damage to the aircraft.
The announcement that it would take at least three weeks before any flights would be resumed, was met with questions what aircraft ATCL was proposing to use, as the airline had not a single operating plane left to fly with. Also met with skepticism were claims that Air Tanzania was a safe airline, considering the loss two years ago of a B737-200 in Mwanza and now this latest accident in Kigoma, although thankfully no passengers at either incident were killed or seriously injured. Observers were also more than a little amused by Mr. Chizis attempt to explain that the airline was far from collapse as it still had human resources and an air operator certificate in place, which allows continued operations. He also defended requests made by the airline to inject 200 million US Dollars by the Tanzanian government to acquire planes on lease while also seeking other investors in what has turned into a Herculean task.
A loss adjustor from the airlines insurers has since arrived in Tanzania to assess the damage which other experts have already qualified as a very likely write off in view of the extensive damage the aircraft has sustained during the crash. Said a regular contributor on aviation matters from Arusha overnight: This feeble statement shows what is fundamentally wrong with ATCL. They lack leadership, they lack vision and most of all, they lack planes and money. With no aircraft now, which can last several weeks or even months as we have seen in the past, they will have a lot of expenses and not one shilling of revenue coming in. That again needs a bail out from government with our tax money. Suppliers will not be paid, old debts will not be settled. It is a big mess and it should be brought to an end. We have a thriving aviation sector in Tanzania and if ATCL is wound up, it will hardly be felt. Their good staff will find employment in the sector, because there is demand for pilots, technicians, airline experts. The latest I heard is that Kenyas Jetlink will be setting up in Tanzania also making for more competition. How ever will ATCL become a force in the aviation industry again? No one believes it except those who are paid to believe, and once their salaries are not paid, you wait what they will say next.
As the saying here goes, watch this space as another chapter in the stormy history of ATCL is now being written.

AIR TANZANIAS ONLY PLANE CRASHES IN KIGOMA



The financial input by the government of Tanzania into a rescue attempt for ATCL has yesterday come crashing down, pun fully intended, when the airlines single operating plane, a Bombardier Q300 crashed upon a bodged takeoff attempt in Kigoma, according to reports from a regular aviation source in Dar es Salaam.
Thankfully there were no casualties reported amongst the 39 passengers and crew of flight TC119 but the aircraft suffered severe damage to the hull, the undercarriage and had one engine and part of the wing torn off, resulting in a probably write off for the plane.
Perhaps the government now sees that they have been flogging a dead horse. That airline has union problems, management problems, outstanding debts to travel agents and all and sundry and has been doing nothing but swallow up public resources. This is the second accident in as many years. They crashlanded their remaining B737-200 in Mwanza and that was the end of that. They had no planes to fly, no income, lost their AOC and could not pay for the heavy maintenance of the Q300 in South Africa till government took our tax money and wasted it on ATCL instead of giving it to health, schools and social services. They should have taken that money and put it into a significant share at Precision Air when that company went for an IPO, to support a private company with action and not just their usual empty utterances. What does it take for our government to let go of their 70s mindset and let go of ATCL. Do people first need to be killed? Enough is enough, let that wreck of a company be wound up now and leave the air space to private sector airlines which have given the public much better services and much better deals said a very angry source from Dar es Salaam when the question was posed about ATCLs future following this latest incident. No comments were received from ATCL at the time of filing this report but it is understood that the Tanzania Civil Aviation Authority has started an air accident investigation with a team of technical experts being sent to Kigoma.
Is this finally the endsong of Air Tanzania, the erstwhile national airline of Tanzania but for years now in the financial ICU, barely breathing on its own? Time will tell, so watch this space for updates as and when available.

Rwanda News
GISHWATI FOREST SET FOR NATIONAL PARK STATUS IN 2012/13 FY
For over 5 years now have Rwandan conservation bodies, NGO s and individuals been working on their plans to restore Gishwati forest to its former glory, working hand in hand with The Great Ape Trust and other international partners. Rwanda as a country added to this once distant dream by implementing the forestry policy which prescribes an increase in forest cover across the country to 30 percent by 2020, a goal which is being incrementally achieved since the programme started 2 years ago.
Gishwati, which under the past regime was turned into an almost free for all as political favours were dished out without regard to the environmental consequences, allowing settlement and almost unrestricted felling of tropical hardwood trees for shortlived profits, was a shadow of its former self, when the present government took stock.
In times long gone, Gishwati extended to the West beyond Lake Kivu and joined to the great rainforests of the Congo, while to the South is was joined with Nyungwe Forest, itself in those days just part of the ancient forest belt extending into todays Kibira National park in Burundi and beyond. Presently, many of these forest systems have been fragmented, invaded by human settlements and unsustainably exploited, until their value was starting to be understood, as water towers, as sources of medicinal plants, of oxygen production and to store CO2, a key ingredient to slow down global warming.
With Rwandas keen interest to promote and maintain eco-tourism as a main pillar of the national economy it was long expected that Gishwati will eventually join the Nyungwe Forest as a new national park, incidentally part of a deal struck between President Kagame and the founder of the Great Ape Trust Ted Townsend some years ago and now well underway to become reality. With much over 600 hectares of previously degraded forest of Gishwati already replanted, and the success of Nyungwe National Park and its contribution to the local and national economies visible for all to see, it was learned from usually reliable sources that the upcoming budget for the 2012/13 financial year will contain provisions to turn Gishwati into a fully fledged national park.
When that happens, Rwanda will have four national parks, the most famous of them all Volcanoes where the prized mountain gorillas are found, Akagera, the countrys only savannah national park, and of course Nyungwe, a success story in its own right and now the focus of much global interest to explore the enchanted forest as dubbed by this correspondent in a previous feature article. Supporting the concept of a new national park are also the vicinity of birding trails, which have been developed outside the protected areas where visitors can go camera hunting for a rich variety of birds, and of course the Congo Nile Trail which was launched at the end of last year while running along the shores of Lake Kivu from Cyangugu to Gisenyi, is never too far away from the two forests into which loops off the main trail can be taken for hikes. This trail in particular is thought to hold one of the keys of Gishwatis success in the future as hikers from all over the world are now finding out about this new scenic trail, hiked or biked with relative ease, and no one coming all this way would leave out the opportunity to visit a forest national park, especially when rich in orchids, medicinal and other exotic tropical plants, rich in butterflies and other insects, a treasure cove for birding enthusiasts and then of course the chimpanzees, mankinds closest relative in open nature. Understandably this development has been kept under wraps until now, but as the budget preparations go into the final stages, it will soon become evident anyway that funds will be set aside for the establishment of a park administration and related services. Rumours, unconfirmed so far, even go as far as suggesting that a second canopy walk, similar to the hugely successful one in Nyungwe, is to be set up to make Gishwati into as much as a tourist magnet as Nyungwe has become. For this correspondent, the creation of a Gishwati Forest National Park will be a long awaited event and serves to underscore constantly voiced sentiments, that a committed and enlightened government can in fact change the future of a country for the better without trampling on its environment, destroying biodiversity and unsustainable exploitation of the natural resources. Watch this space.
Burundi News
ALWALEED VISITS BURUNDI ON POSSIBLE INVESTMENT MISSION



Saudi Prince Alwaleed, who rose to some notoriety in Uganda over his failed investment for a 5 star hotel ahead of the CHOGM Summit in 2007 inspite of having been given a prime chunk of city land for free has apparently set his eyes on the region once again, after visiting Burundis capital Bujumbura earlier on.
The Burundian government has made it known for some time that they would like to see international investments in the tourism and hospitality sector come to the country from which branded hotels, with the exception of Novotel, continue to be absent and which lags behind in tourism arrivals and successes compared to the four other EAC member states. Although Burundis stand at the globally leading ITB Tourism Fair received first price last year as best African exhibitor and came runner up this year, this has not translated into greater visibility as yet, inspite of improved air connectivity since Kenya Airways upped their flights out of Nairobi, Air Uganda starting to fly three times a week from Entebbe, multiple daily flights by RwandAir from Kigali and international services by Brussels Airlines. Latest addition was South African Airways which combines Bujumbura with their 3 times a week flights between Johannesburg and Kigali.
The slow pace of introducing English as a main commercial language continues to be hampering Burundis efforts to take deeper roots in the East African Community, more so since the powers that be have ruled out making French another EAC official language besides Kiswahili and English, and while trade has been growing modestly with the other EAC member states, the language barrier is thought to remain a key obstacle for fast tracked alignments as for instance seen in neighbouring Rwanda which made English their main commercial and educational language and has since then even joined the Commonwealth of Nations in line with Kenya, Tanzania and Uganda.
Wrote a source from Bujumbura overnight, in French no less which required some Google translation and polishing up: Burundi just like Rwanda has forests and lakes and opportunities for tourism. We are still settling down after our civil war but we are willing to learn and participate. We have interest to partner with Rwanda to create a transboundary park which includes their Nyungwe park and our adjoining Kibira park. We have several other parks of our own and we have Lake Tanganyika and other lakes. What we need is to find investors to put us on the map. If the Saudi Prince can invest in a big hotel or resort and safari lodges it will be good for everyone. He has business in Kenya, he was in Rwanda and now he came here. Burundi is a beautiful country but few know us until now. We need to change this and investments help.
Prince Alwaleed reportedly met with Burundian president Nkurunziza during his visit to discuss the opportunities for investments, in tourism, hospitality and other sectors of the economy, but only time will tell what results this exploratory trip will yield for Burundi. Watch this space.
South Sudan News
KHARTOUM REGIME ACCUSED OVER WAR MONGERING
The African Union sponsored talks between the Khartoum regime and the government of Southern Sudan have been left hanging in doubt, when accusations and counter-accusations led to the temporary withdrawal of one delegation. A regular source from Juba on request but insisting on anonymity due to the sensitivity of the matter said overnight: Khartoum has been bombing our border areas for a while now. They are driving our brothers and sisters out of their homelands. In the three states of South Kordofan, Blue Nile and Abyei they are spreading a regime of terror, ethnic cleansing and burned earth. They rape, loot, burn and kill and it is Darfur all over again. They are using militias alongside their regular units and their Antonov bomber aircraft are flying daily missions.
We are forced to defend ourselves, we are not seeking to return to war but the Bashir regime sees war as the only option to survive internally now. They never expected us to stop our oil exports from which they were stealing most of it to finance their lifestyle, their troops and their re-armaments. So when we stopped our oil, from which we are suffering ourselves a lot, they lost a source of income even if they had it by theft only. Our neighbours know all about the Khartoum aggression, we have briefed them and we know that we will not be alone this time if that regime tries another war, we will not be alone this time.
The three states are still due to decide, or consult as the language in some of the respective documents goes, on their future and the original, ethnic resident populations are expected, should Khartoum ever live up to this obligation under the Comprehensive Peace Agreement of 2005, to vote almost entirely for joining the Southern Sudan for independence from their slave masters and tormentors. However, in anticipation has the regime been displacing residents by the hundreds of thousands and stuffed what is often called Northerners into the disputed regions to tilt the outcome of any referendum.
Open conflict has been flaring up increasingly often since the South gained independence from the North in July 2011, mostly fuelled by proxy militias but of late with open involvement of the regimes airforce and ground troops, as internal pressure on Bashir builds up over his failure to keep the resource rich South in a unified Sudan and the resulting sharp rise in economic problems, runaway inflation and lack of funds for the most basic of services to his erstwhile supporters.
These developments, as previously indicated here, have led to some doubts over promised investments in the South over fears of renewed conflict and prevented an increase in tourism, as the indiscriminate bombing of civilian areas along the contentious present borderline could of course any time spread further into the territory of the Southern Sudan. Watch this space as the latest escalation of this simmering hotspot in Africa evolves.

Mauritius News
MAURITIUS TOURISM PROMOTION AUTHORITY REVEALS NEW HOTEL GRADING CRITERIA
The Mauritius Minister for Tourism Mr. Michael Sik Yuen earlier this week made public the criteria to be used for the classification and grading of hotels across the island. Aimed at enhancing the quality of services and reflect the reality of how clients see a hotels standing vis a vis the present self styled allocation of stars, the new system was developed by the MTPA in close consultation and cooperation with international advisors, local stakeholders and tourism experts.
It could not be ascertained though if the Mauritius model of grading and classification of hotels, resorts, lodges, inns and restaurants has been done with any consultation amongst the other Vanilla Islands to be comparable across the Indian Ocean islands other main tourist destinations, similar to the development of East Africas catalogue of criteria for grading and classification of hospitality businesses under the auspices of the East African Community, or if the Mauritius model has been developed purely for Mauritius alone and hence in some degree of isolation. The question has been sent, if alternatively RETOSA recently held a meeting of SADC tourism ministers in Port Louis the new system has been harmonized with SADC or been aligned with other RETOSA member countries as a regular contributor from the island has questioned: It is all fair and good to put such a new system into place. But first, how capable is MTPA, how are the human resources in regard of training those doing the rating and grading. We all know how MTPA compares in the Indian Ocean region when it comes to promoting our tourism industry where others are capturing the limelight ahead of us. Secondly, were those criteria in any way created by looking at what other SADC members have done, or have we now reinvented the wheel. There are always close contacts with Seychelles, has their system been looked at and been compared? Justified questions and perhaps answers will be forthcoming, so as the saying here goes, watch this space.

MAURITIUS SET TO REVAMP NATURE TRAILS TO INCREASE ECO TOURISM EARNINGS

Information has been received from a regular source in Port Louis / Mauritius that the Ministry of Tourism is discussing with other government departments and agencies a complete facelift and overhaul of trails and hikes across the island, with the aim to offer greater attractions to tourists coming to Mauritius for such eco friendly activities. From what I have found out there will be a fresh approach to this segment of tourism and by 2013 new facilities, trail markings, rest stops, bird spotting places and interpretative material will be available the source wrote in an email overnight. Mauritius is mostly known for beach vacations at some very luxurious resorts but with a wide range of accommodation options available and received nearly 1 million tourists last year.
However, tapping into the eco tourism market is bound to increase visitor numbers and will get tourists out of the resorts to visit forests and hike trails across the island, giving them a greater insight into what Mauritius really has to offer besides splendid beaches, great diving and fishing and excellent resorts.
At least five, possibly more areas on Mauritius are targeted for such investments even though no details are available right now for possible private sector participation in the scheme.
Visit www.mauritius-tourism.mu for more information or else check www.mauritius.net

Seychelles News
SEYCHELLES ARRIVALS SIGNIFICANTLY UP ON YEAR BY YEAR COMPARISON



Figures were just released by the Seychelles National Bureau of Statistics have put a big smile on the combined faces in the archipelagos tourism industry, confirming a 12 percent rise, year by year, of arrivals in the first week of April.
2011 was a record year for the Seychelles already and the tourism planners at STB had, in view of the economic challenges in their European core markets, put a cautious annual growth rate of 4 percent out for 2012, expecting a rise in arrivals from last years 194+ thousand to about 200.000.
When hearing about this surprisingly strong and positive trend, a regular source from Mahe answered overnight with this comment: the foundation of it all is the partnership of private and public sector. In January 2010 we had a very intense period to discuss marketing strategies and everyone came on board when we agreed to open new markets. China, Russia, the UAE were all targeted and since then our partner airlines have added a lot more capacity to make it possible for those markets to grow. China last year nearly doubled arrivals, this year after Q1 we are again seeing a near doubling with 95 percent plus in numbers. Russia is up by over 50 percent, the United Arab Emirates where Seychelles is really seen and recognized now as a top destination, is up by over 40 percent. We still have a long way to go but are on course to meet our targets for this year to reach 200.000 visitors for the first time ever.
The other reason for our success is how government has responded to the needs of the private sector over the past years. STB was restructured twice to meet the challenges the world of tourism today poses for destinations like the Seychelles. Mr. St. Ange was able to put a great team together, in Bel Ombre and overseas. He brought the global media on board and whatever skeptics there were to start with, they have all had to admit that the strategy we jointly developed was the right one. The presence of industry representatives on the board, a good chairman, a top CEO and the interaction with the hospitality association has made a lot of difference. We have challenges, but we sit down and talk them over, we develop solutions. We created new attractions like the carnival, we now have a calendar of key events and top sponsors for each and every one of those and we have new top class resorts for the high priced end of the market and more Seychellois owned guest houses, bed and breakfast, holiday villas for the budget visitors than ever before. We are proud as Seychellois of what we have achieved and we are thankful to our partners around the world, the airlines, the travel trade and the media for supporting us and making this possible.
Sentiments often heard and often written about but now once again backed up with facts and figures, as the statistics received from Victoria overnight show.
In a related development it was also confirmed that Air Seychelles and Etihad are now on course to add a 7th frequency on the route between Mahe and Abu Dhabi from mid 2012, then offering daily flights, operated on a code shared basis between the two partner airlines, allowing further penetration of emerging and new markets for the Seychelles in line with Etihads growing global network. It was also confirmed that the fleet exchange project was on course and that the remaining B767-300s would be returned to the lessors ILFC in the United States before A330 aircraft will be introduced to fly in Air Seychelles livery. Crew training is reportedly in progress already towards that end in Abu Dhabi. Watch this space.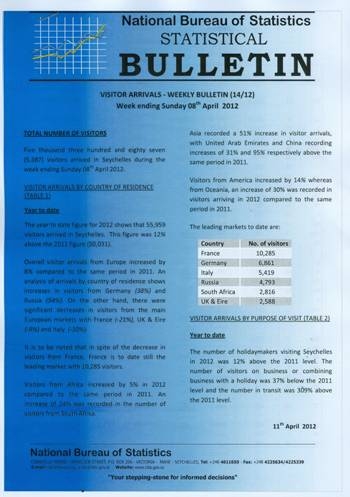 SEYCHELLES GOVERNMENT APPROVES CREATION OF DIRECTOR OF TOURISM MARKETING POSITION



It was learned from a usually well informed and very reliable source in Victoria that the Seychelles government has responded positively to the request made by the Seychelles Hospitality and Tourism Association, that following the move by Mr. Alain St. Ange, who formerly held this position as a private sector nominee following the first restructuring of the tourism board before being made CEO in the second restructuring and then appointed Minister for Tourism and Culture, the position be restored.
Yes it is true that SHTA had written to government which is part of the regular private / public sector interaction to drive the industry forward, identify areas of mutual concern and eliminate bottlenecks and deal with any matters arising said the source in a mail received over the Easter weekend. Part of our present set of recommendations is that the position of Director of Tourism Marketing is to be restored. To that we have already received a positive response from government and we are right now sourcing the right person to be recommended for the job, just like we did four years ago when the association proposed Mr. Alain St. Ange to take over the key function of marketing and publicity. Other issues are security related, have to to with air access to Mahe and about the risen charges for domestic air services to Praslin by Air Seychelles which now charges Seychellois citizens and resident the same fares like tourists. In some areas we are making very fast progress while in other areas the logistics behind some issues make it take longer. But there is constructive dialogue and mutual respect between key industry stakeholders because we have a common objective, a common goal, which is to promote our islands as the best destination in the world.
Sources close to the tourist board would only confirm that a principal decision had been communicated to them already but that the appointment would largely rest with SHTA who were to propose one or more individuals for selection.
At the same time it was also learned that Ministers St. Ange, Tourism and Culture and Joel Morgan, Internal Affairs and Transport together with the STB CEO Elsia Grandcourt, the CEO of the Public Utilities Corporation Philippe Morin, Capt. Valmont of the Seychelles Maritime Safety Authority, the Commissioner of Police Ernest Quatre and other key officials went to meet the private sector stakeholders on Praslin, with another such meeting set for La Digue after the Easter holidays, to continue the process of open dialogue and engagement between public and private sectors which shaped up over the past few years.
In a related development it was also confirmed that the important French market will see a special meeting being organized by the STB marketing office in Paris, bringing together French tour operators and airlines flying from Paris via their hubs to Mahe like Kenya Airways, Ethiopian Airlines, Etihad / Air Seychelles, Qatar Airways, Emirates and Air Austral to gain a better understanding of market developments and market reactions since Air Seychelles dropped their 6 times a week nonstop service. Watch this space for the latest news and updates from Eastern Africa and from the Indian Ocean islands.
STAKEHOLDERS DISMISS STB AUDIT HULLABALOO AS OF NO CONSEQUENCE


Regular contributors from the Seychelles islands used the long Easter weekend to make their feelings known over what one individual called misplaced focus about the audit reports the Seychelles Tourist Board had submitted for the past six years. When Alain St. Ange was brought on initially as Director of Tourism Marketing, the board had not had audits carried out for the preceding years, and when elevated to the position of CEO of the Seychelles Tourism Board, besides being ever present everywhere around the world to promote the archipelago, the administrative side was not neglected. In fact, the arrival of Elsia Grandcourt as Deputy CEO saw her concentrate largely in putting the house in order and attend to such pending administrative duties and regulatory requirements, and when in early March the announcement was made that Alain St. Ange was promoted by President James Michel to the position of Minister of Tourism and Culture, and Elsia Grandcourt in turn appointed CEO of the Seychelles Tourism Board, audits and annual accounts had been brought up to date and the omissions of the past administrations been taken care of.
I am astonished about certain comments being floated about the STB audits. What is fact is that the previous administration was in default and when Mr. St. Ange became CEO, working under a new board of directors under the chairmanship of Mr. Barry Faure, then Secretary of State in the Presidents Office, he immediately started to clear the backlog. What those now trying to make a case from do not realize is that this is known as a problem left by the previous chairman of STB at a time when tourism faced a very uncertain future. That administration had lost the way and the confidence of the private sector. Since the two major restructurings of STB everything has changed. The private sector has confidence, the results are for all to see, openly wrote one source in an email over the weekend.
Another source took issue with criticism voiced by the same quarters over STBs foreign marketing offices: We have several layers of marketing and PR in place in our key markets. For one there are our own STB offices which are now staffed by Seychellois who are competent and committed. Then we have tourism attaches on diplomatic level at important Consulates and Embassies and High Commissions. And then we have our tourism ambassadors around the world, all Seychellois with passion to promote their home country in the markets where they live. When you look at the media reports, they are all envying us about such structures and set up. Making use of our own citizens as tourism ambassadors is now being copied by others. Our marketing directors are respected members of the tourism industry and are largely responsible for the day to day contacts, working with travel agents and airlines to make things happen. By end of March we are slightly ahead of last year arrivals. The private sector does not understand why there should be criticism when success is there. The new vision for Brand Seychelles brought success and has propelled our industry to new levels since those days in 2008 and before. But such success also breeds envy which is not good. We must work hand in hand, private and public sector, to promote even harder, in new markets, and that is why our Seychelles Hospitality and Tourism Association has asked for greater funding from government. That is the way forward, not paying attention to such rumours and comments made by individuals who maybe have their own agenda. Even as I write the top management of Blue Panorama airlines of Italy is here and so is the head of the STB office in Italy Rose Monette and Willemine Bernadette, the STB Marketing Director for Europe to discuss closer cooperation and joint marketing initiatives.
Regular sources from within the tourism board did not comment on the reports, probably an indication that none in authority found it worthwhile to respond and rather let the facts speak for themselves.
Meanwhile has the STB juggernaut continued to make waves within the SADC region with talks about closer cooperation of not only the Vanilla Islands but also talks with South African officials to strengthen cooperation and work towards more twin centre holiday offers. It was also learned over the weekend that discussions between the administration of La Reunion and their Seychelles counterparts it was agreed to take a fresh look at direct airlinks between the two islands with the aim to stimulate more island hopping.
La Reunion was co-host of this years Carnival International de Victoria and will very likely be joined next year by more co-hosts, as other Vanilla Islands have shown willingness to join the bandwagon, now that the festival has become a runaway success.
In another positive development it was also confirmed that Etihad, Abu Dhabis national airline, has struck a deal with STB to become official airline for the SUBIOS Festival of the Sea while Emirates is already signed up as official airline for the annual Carnival International de Victoria, leaving Qatar Airways as the third major carrier from the Gulf exploring their own option to partner with STB for one of the other significant festivals the archipelago now hosts under a newly outlined events calendar. Watch this space as Seychelles truly remains Another World.

AND in closing today once again some interesting reads taken from The Livingstone Weekly courtesy of Gill Staden, bringing news and issues from further down south to our attention here in the equatorial region of Eastern Africa. Enjoy!

ZAMBIA
Domestic Tourism

The government is keen to promote domestic tourism but how is that going to happen? Domestic tourism can be either citizen or resident. Many residents visit the parks and go on holidays. So we need to look at citizens.
The other day I read an article in a newspaper about Kafue National Park.
THE Kafue National Park is the largest in Zambia, covering an area of about 22,480 square kilometres. It is the second largest park in Africa and is home to more than 55 different species of animals.
Kafue National Park is the oldest and largest national park in Zambia. It was proclaimed on April 28, 1950 by Government Notice Number 108 of 1950 under the Game Ordinance, Chapter 106 of the Laws of Zambia. Its National Park status was underlined on February 25, 1972 under the National Parks and Wildlife Act and the original proclamation was revised on April 16, 1993, in Statutory Instrument No. 58 of 1993 establishing it as National Park No. 11, according to Zambia Wildlife Authority, 2010.
The article went on for ages about 2½ pages in the same vein
Absolutely no-one who reads the article is going to be enthused about a visit to Kafue National Park. So our first job is to get journalists into the parks so that they can write from the heart and not garbage that they regurgitate from stock articles.
The second, and biggest problem, is that most of our parks have lost their low-cost facilities. Most parks used to have camps like the ones in Zimbabwe. But they have gone they have all become ZAWA Camps. Notable examples are Lochinvar Lodge and Ngoma Lodge. I have met very few Zambians who will happily pile a tent into their car and go off into the bush. In fact, when I chat to friends they laugh at me and my trips. It is totally beyond their comprehension that I can pitch my tent in the middle of the bush and have a good time.
So, we need low-cost chalets to be constructed in the parks. The Wildlife Society has a few camps which are generally used by school children from private schools , but we need more.
Thirdly, the costing structure has to be revised. For years the rates have been designed to maximize income. Residents are classed as foreigners and are expected to pay more. Other countries put residents and citizens together which is much fairer. Residents live and work under the same economic conditions as citizens. There is no reason to class them differently. In fact, for us in Livingstone, residents tend to feel offended when we are expected to pay US$15 per person to go into the Mosi-oa-Tunya Park for a couple of hours. It is residents who are likely to bring friends and family to Zambia to visit, so their appreciation of the parks has to be promoted by lower fees.

Mulobezi Railway

The Mulobezi Railway line was constructed in the early 1900s by Zambesi Sawmills. It was used to bring logs from the teak forests to Livingstone. Later, as an afterthought, it took passengers too. It was the longest private railway in the world.
At Independence the Zambian government took over the running of the line and it slowly collapsed through lack of maintenance. The trains which run along the lines often come off the rails and the journey of around 160 km takes, according to reports, about 2 days!
It is, though, an essential lifeline to the people who live in Mulobezi. The alternative to using the train is a long route on a dirt road one road is seasonal, the other longer one is an all-year road.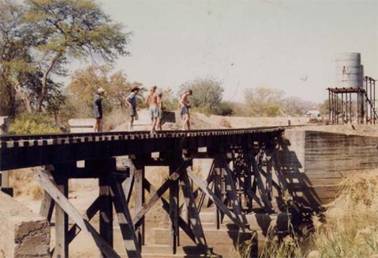 Western Province is in the news recently with their calls for some attention to be taken of their plight. At Independence, Western Province was a rich part of Zambia, the Litunga ruling over a vast area. Barotseland, as it was called, became Western Province and joined Zambia with an agreement being drawn up called the Barotse Agreement. Mulobezi is in Western Province.
With this as a backdrop, Obvious Mwaliteta, Minister of Southern Province, went to have a look at the state of the railway line last week. He was accompanied by Mwenya Musenge, Deputy Minister of Transport, Works, Supply and Communications. They were not impressed. According to the report the railway line has been managed by a company, Larsons General Contractors Limited, which has been given K368 million (US$73,000) per year by government.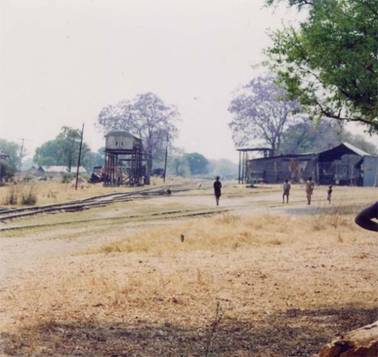 The Ministers took a ride on the train to see for themselves. I am wondering if they were told that the first stretch of the line has been rehabilitated by The Royal Livingstone Express. I expect so. They rode the train for 25 km so they would have experienced the good, the bad and probably the ugly too.
Lets hope that the railway line is rehabilitated. Railways should be the cheapest and safest way of moving people and goods from one place to another and some African countries are finally getting to grips with the idea and actually constructing new routes.

The railway is just one aspect of life in Mulobezi. The town has little industry and therefore few jobs. I think that the sawmills is limping along, but I am not totally sure. In the past the railway was known as a conduit for bushmeat as the people poached in the nearby GMAs and National Park.
If the government is to look at the railway line, it needs to look at employment too. Although it wont be a major employer, maybe tourism can provide jobs. In the past, a couple of steam trains have reached Mulobezi. The trains were full of international tourists but the ride was not good steam trains need water and all the water depots along the line had gone. Anyhow, I feel sure that steam safaris to Mulobezi could work.
Mulobezi is now within KAZA. It is near to Sichifulo and Mulobezi Game Management Areas. Both of these areas a beautiful wildlife areas and could be used, not for hunting, but for photographic safaris. And, of course, Mulobezi is only 60 km from Kafue National Park.
The photos are some old ones of mine: Top: Bridge over the Ngwezi River, Middle: Mulobezi, Bottom: Sign to GMAs by the railway line.

ZIMBABWE
Africa Travel Association

The 37th Annual World Congress will be held in Victoria Falls from May 18-22. The theme is Africa Tourism: Partnering for the Future.
Registration for the congress is now open. Go to: http://africatravelassociation.org/congress_reg.html



BOTSWANA
Maun Flights

South African Airways (SAA) will from June 15 start a daily flight to Maun from Johannesburg.

THE END LOOMS FOR HUNTING
From Ngami Times

The new hunting season in northern Botswana is likely to be the last and next season will also be the final one for the Tuli Block and southern Botswana.
The government has banned hunting of wildlife, except apparently for elephants and on game farms, in favour of photographic safaris.
It will be losing millions of Pula as a result of the move through VAT payments, training levies, bed night fees, and trophy fees.
Hundreds of people from hunters to safari employees and taxidermists are expected to be out of work, and as a result it is widely anticipated that the economy of towns such as Maun and Kasane will be adversely affected.
The government will also no longer be issuing hunting quotas, which is one of the mainstays of rural communities.