TOURISM, AVIATION AND CONSERVATION NEWS from Eastern Africa and the Indian Ocean islands
A weekly roundup of reports, travel stories and opinions by Prof. Dr. Wolfgang H. Thome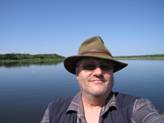 Get daily breaking news updates instantly via Twitter by following @whthome or read the daily postings on my blog via: www.wolfganghthome.wordpress.com Many of these articles then also appear on the Africa Travel Association web magazine and of course via the global industry leaders for travel news, eTurboNews, on www.eturbonews.com/africa
Fourth edition November 2011

QATAR AIRWAYS STEALS THE SHOW AT THE DUBAI AIR SHOW
While Dubai based rival Emirates made the big money headlines with a firm order of 50 B777-300ER and a few more options, in a deal which could be worth 26 billion US Dollars, did Qatar Airways outspoken Chief Executive Officer make different waves at the Dubai Airshow, before then adding the long awaited substance by also announcing a major order for Boeings archrival Airbus Industries worth some 6.4 billion US Dollars. But true to his style and fashion, he first rattled Airbus cage by casually mentioning the European manufacturer ought to learn how to build planes before rubbing in some salt into the wounds some time later by saying: since I said Airbus cant make planes, they have very quickly gone back to their drawing board.
The order, while substantial by any standards, was however almost disappointing in terms of additional A380s ordered, as only 8 more were committed besides the 5 already on order and due to start delivery by next year. Considering that Dohas new mega airport was, by Al Bakers own admission, designed around the A380, there was speculation that the order for the sky giant would go into substantially bigger numbers, though there is still time and other occasions to up the ante once again and catch up with Emirates, which got a staggering 90 of these double decker planes on order.
The main order announced by Qatar Airways though were for the A320Neo, of which 50 were committed with a further 30 options, comprising 30 A320Neos, 14 A321Neos and 6 A319Neos, aimed to boost the airlines ability to collect and distribute traffic from Doha into destinations within the range of these Airbus planes. It is understood from a fellow aviation buff who attended the Dubai Air Show 2011, that the main bone of contention was very likely Qatar Airways demand to be the first airline to receive the A320Neo and make the most of it in terms of future publicity and there is no indication that this was resolved in favour of QR though considering Al Bakers fearsome reputation amongst the top echelons of Boeing and Airbus, it would come as no surprise if he ultimately got his way.
On the same day Qatar Airways also announced the firm purchase of two B777 freighters, which will boost the airfreight division of the Doha based airline considerably in the future.
Meanwhile did other significant developments emerge from the sidelines in Dubai, when Saudia made public a deal with Rolls Royce for engines worth half a billion US Dollars, while Airbus clawed back some territory, earlier on yielded to Boeing which enjoyed the spotlight when Emirates made the largest ever order for the B777, when Spirit announced an order for up to 75 A320 family aircraft, both Neos and the classic version.
Talks were also ongoing between Boeing and leading customers over the development of a B777X version, with in particular Emirates being cited as a driver in the development of a bigger version, probably to needly Airbus over the delay of the A350 series, which in the light of the B787 saga is neither new nor unexpected but still a source of irritation and a cost factor for the launch customers.
While European and North American airlines were also present in Dubai, and some orders were placed by them, these paled into insignificance, well almost, compared to the Gulf based mega carriers trumping each other with new orders, which are expected to top 55 billion US Dollar worth of transactions for the manufacturers or aircraft, engines and other products.
Here again it become apparent, that the present economic climate, which seemingly slows down the taste for expansion by the erstwhile aviation giants in Europe and the United States, has little effect on the Gulf carriers which seem to know for certain that the future belongs to them and they are getting ready for tomorrow. Ready to capture global market share, ready to dominate the headlines of aviation magazines for years to come and most important, ready to dominate the global skies. Watch this space.
Uganda News
BRUSSELS AIRLINES PULLS OUT THE STOPS IN KAMPALA
The timing of Brussels Airlines CEO Bernard Gustin visit to Uganda for a media blitz was certainly intriguing as far as the timing was concerned, falling half way between the launch of flights by Qatar Airways in early November and by Gulf Air in early December.
SN has been flying to East Africa already in the old Savoir Vivre days of Sabena, and when Swissair had brought the Belgian flag carrier to its knees, the new Brussels Airlines resumed flights to Entebbe as one of the first destinations on the African continent. That presence and history stands undisputed, though questions remain why the airline currently flies only three times a week between Brussels and Entebbe, admittedly soon restoring the fourth flight which for the off peak season was taken temporarily off the schedule, while rivals KLM are now up to 5 times a week.
The arrival of new A330 aircraft on the fleet have certainly boosted SNs capacity to increase their flights, and in particular West African destinations have benefitted from that development, though East Africa still sees room for a greater presence by SN, the only airline to connect East Africa directly to the European capital city of Brussels.
Bernard Gustin brought good news with him to Kampala, namely that the airline had signed an agreement with the American authorities over the Anti Trust regulations, and will commence nonstop flights between Brussels and New York in early 2012, with other Star Alliance partners joining as codeshare partners. An additional A330 will join the fleet by then, giving East Africans, and in turn Americans, the added option of flying either to the Big Apple or else come to Uganda, Kenya, Rwanda or Burundi for holidays or on business.
As mentioned before, the timing was certainly interesting for this visit, clearly aimed to show flag in the face of Qatar Airways having started daily flights, while Gulf will soon add four of its own, bringing further competition to a market already generously endowed with flights, and with sales personnel working the market hard to fill their planes. When asked about the competition with the Gulf based airlines, Bernard Gustin was as outspoken as one is used to from Qatar Airways Al Baker, saying: it is hard to compete with airlines where profit is not the main objective. These airlines are tools by their governments which own them and take advantage of cheaper fuel cost in their home countries and the freedoms granted to them to fly almost anywhere, before their true intent became clear. When asked further about the level playing field between European and Gulf based carriers, Bernard Gustin also laid heavily into the EU administration over the forthcoming ETS, which he considered misguided and only an added cost factor without channeling any of those funds back into the aviation sector. Al Baker, while recent in Kampala, had told this correspondent that such taxes were bullshit, a sentiment echoed in Bernard Gustins response too. The European governments and the EU have to make up their mind what sort of aviation industry they want clearly expressing his sentiments also over the almost free access by Gulf carriers to the European markets, free of the constraints heaped upon home based airlines by over taxation, operating restrictions at airports and other regulatory requirements and dictates.
Commendably though did Brussels Airlines stand up to be counted and showed that they continue to be Passionate about Africa, also demonstrated by an entire crew being at hand in greeting arriving guests and then performing a mock service with the distribution of face towels and drinks to the sizeable crowd which made the way to the Kabira Country Club on a Friday evening.
The night also saw the last appearance in SN colours by outgoing Country Sales Manager Roger Wamara, who will join Qatar Airways next week. Guest of honour for the night was Tourism Minister Prof. Ephraim Kamuntu, who commended the airline for their long association with Uganda while expressing his, and everyone elses hopes that one day soon Brussels Airlines will also come daily to the Pearl of Africa. Watch this space for regular aviation updates from the East African region and the Indian Ocean islands.
NOT PROUD TO BE THE PRIDE FOR A CHANGE
Passengers reacted angrily earlier in the week when their scheduled Kenya Airways flight was first delayed and then cancelled altogether, prompting the country manager of KQ in Kampala to offer a formal apology to those affected. The development took place on Thursday, causing a sizeable number of passengers to miss connecting flights, leaving KQs airport and town office staff under literal siege. Tweeted a Twitter pal by DM to this correspondent: Flight to NBO delayed, will miss lunch apptmt, pls call them 4me before later tweeting: Flight now cancelled completely, tell them, wont be able 2 meet.
Scores of passengers were reportedly mobbing Kenya Airways and DAS Handling staff as and when they were seen as attempts were made to rebook passengers on alternative flights, especially those with onward connections beyond Nairobi.
A regular aviation source in Nairobi had this to say: KQs expansion drive is exposing them to such problems, Their aircraft are heavily deployed and utilized and they have little downtime. When a technical problem occurs, or several at a time with various aircraft, they do not have it easy to find a stand by aircraft for all those affected flights. It may get a bit better when they get more Embraers next year, but then again, those are already planned for new routes. I think it shows now what hard work Bram Stellar as COO did at the airline, because before he arrived Kenya Airways had a similar spell of problems and he sorted those out real fast and restored KQs reputation. Whoever is in charge now of operations, has a very big pair of shoes to fill and match Brams rate of success.
Airline staff in Kampala, acquainted with this correspondent, understandably preferred not to go on record but expressed their deep regret over the delay and cancellation.
TOURISM MINISTER CALLS KANYEIHAMBA A FAILURE
Recently returned from attending the World Travel Market in London did Ugandas Minister of Tourism Prof. Ephraim Kamuntu finally speak out on the controversial report of the commission of enquiry, scripted by equally controversial retired Supreme Court justice George Kanyeihamba.
The minister, cited in the report allegedly as a slap in his face by Kanyeihamba for not extending the term of the commission by yet another three months denounced it and stated publicly that he was never heard in regard of his mention in the report nor had the opportunity to comment prior to such mention being included in the report. How can you implicate me without giving me chance to explain my side of the story? What was the basis for implicating and recommending for prosecution against me without a hearing? was the minister quoted to have asked when commenting on media question about the sordid affair, which is further discrediting the substance of the commissions report even in parts where some credible questions have been raised. Prof. Kamuntu then added This is violation of my human rights. Prof. Kanyeihamba should apologise to me publicly for failing to perform, giving a clear indication that the report, which others equally named have already called a piece of trash not worth the paper it is printed on may well be binned if not shredded altogether. Legally competent sources also mentioned to this correspondent that the Inspector General of Government can only act if he receives the report officially from the tourism ministry but the latest comments by the minister clearly indicate that this may never happen now, barring the way for further investigations on that level. Several of those negatively mentioned in the report have in any case already vowed to take the matter to court for alleged slander and character assassination, so there is still another element to play out in coming months.
Kanyeihambas term at the commission was marked by constant demands for facilitation i.e. money and resources, office space and more, which ended him in head on collisions with the ministrys Permanent Secretary, and here too he did not miss the opportunity to lash out too, turning the entire process into not much more than a mockery and exposing it as the kangaroo court it was from the start. Only in Uganda.
AIR UGANDA TO ADD MORE FLIGHTS
Earlier this week did Air Ugandas new CEO Kayle Haywood announced plans for early 2012 to increase the airlines flights between Entebbe and Nair obi to 19 per week, arguably referring to their early afternoon departure which has so far only operated on those days seen able to support a third daily flight.
The added frequencies will operate according to a source close to the airline from Monday to Friday, but not on weekends when a morning and evening service will be available.
It was also confirmed, at last, that Juba will get additional flights. Presently the airline flies daily with one added flight so far, which will go up to 12 overall from January when at least on 5 days, again thought to be on days supporting a second frequency, a double daily will become available.
Talk about domestic routes though was taken with a grain of salt, as the volume of domestic flights has progressively reduced since peace was restored in the North of the country a few years ago, and the only airline now flying domestic schedule services, Eagle, is said to be struggling with this factor that many erstwhile passengers are now travelling on very good bitumen roads to such places as Arua or Gulu, which in the past were only safe to reach by air. Watch this space for regular updates from East Africas aviation scene.
WILD SKIES OVER KAJJANSI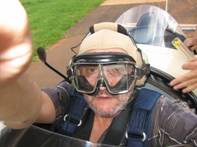 (Strapped in and ready to roll)
Uganda has many tourism attractions, some quite mundane and others quite unique and yet others quite thrilling, like spending time with the rare mountain gorillas, racing quads through the mud along the banks of the Nile, bungee jumping with a baptizing dip into the Nile or getting really wet on the worlds longest river while rafting the grade 4 and grade 5 rapids along its upper valley. The adrenaline rush sets in for the rafters when they are flipping in the rushing waters of the rapids, with some of them even thrown clear, somersaulting in the air before hitting the clean warm waters.
But now, there is a new kid on the block aiming to provide quintessential thrills and adrenaline rushes and somersaults are no longer reserved for those rafting, but also for those brave enough to strap into the front seat of a Great Lakes bi-plane at the Kajjansi airfield outside Kampala and take to the skies.
Capt. Howard Davenport and his colleagues at the Kampala Aero Club and Flight Training Centre (visit their website via www.flyuganda.com), put the Great Lakes back together again after her long journey from the United States, from where she was shipped all wrapped up in a container to keep wear and tear low.

(Aviation buffs know this logo and get all excited when seeing this grand old dame of aviation, be it on the ground and close up or up in the skies doing loops and rolls)
The Great Lakes incidentally named after the North American Great Lakes and not the regional East and Central African Great Lakes was finally registered and licensed by the Uganda Civil Aviation Authority for acrobatic flying, and KAFTC is putting final touches on a tourism package for individuals, companies on retreat or workshops at the nearby Lake Victoria Serena and especially tourists, who can do a bit of sightseeing from high up, which is one option on offer, or else strap in and take to the skies over Kajjansi and Lake Victoria and experience the thrill of momentary weightlessness when doing a looping and reaching the top, before that feeling in the stomach reverses as the dive down commences before leveling out again or doing seconds.

(Yours truly in the front seat, just about to take off and then airborne flying parallel to the Aero Clubs helicopter. Pictures courtesy of KAFTC)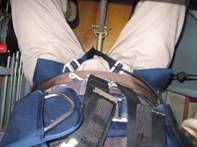 (And here strapped into the front seat of the Great Lakes)
The tighter the straps are pulled, the better, as any loose fitting will lead to uncomfortable moments when flying inverted or doing the loopings. And OF COURSE, there is an emergency chute strapped to ones back too, in the very unlikely event and some more advise, keep mobile phones etc ON THE GROUND as the next pictures will explain why that is essential, since anything loose WILL slip out of shirt pockets and irretrievably fall to the ground below.
For all those, who consider the fumes of jet fuel or AVGAS as a type of perfume, and for all those seeking that massive adrenaline rush when the acrobatics begin, this will be quite a unique experience, and not costing over the top, as compared to the much more expensive balloon rides over the Kenyan national parks which now cost nearly 500 US Dollars, the 30+ minutes flight will initially only cost 250 US Dollars per person.
Capt. Howard Davenport, a pilot for over 38 years now, knows the Great Lakes, and his own single seat Jungmeister, like the back of his hand and has accumulated over 18.000 hours on both fixed wing and rotary aircraft and spent years flying Jungmeister and the Great Lakes in acrobatic mode. He is Ugandas ONLY pilot EVER licensed to fly acrobatics from the surface up and is of course a licensed instructor pilot for ordinary airplanes, sea planes, gliders and helicopters in itself no mean feat, but no wonder having served for the FAA for 14 years as pilot examiner and another 21 years in aerial law enforcement in Texas. Howard is proud to credit the famous Cole Brothers Air Show for his prowess in flying acrobatics and in particular his erstwhile instructor Duane Cole, a twice US Champion.
On a more daily level he serves as the Aero Clubs Safety and Quality Manager, one of the accountable appointments under their UCAA AOC licence.

(Pictures courtesy of The Kampala Aero Club and Flight Training Centre, Kajjansi)
The Great Lakes I flew with was built way back in 1978 but has been meticulously maintained and kept in a state of superb airworthiness, which beshames many more recently built planes I have seen across East Africa, but then she has ever only flown 918 hours, when I took my ride earlier this week.
If anyone therefore is slightly, or massively addicted to the big roller coaster rides or the free fall contraptions put up at fun fairs, here is the alternative right in Kampala. A short distance from the city, along Entebbe road, taking the clearly marked turnoff at Kajjansi to the left just after the police station, the murram road eventually takes one to the airfield, and it is the first entrance to the Aero Club, which is properly sign posted.
Once the car is securely parked inside, after the mandatory security check at the perimeter wall, it is but a few steps one takes to the reception where the friendly lady behind the desk will sort things out, or at least get things going, while the little snack bar has all it takes to steady a squirmy stomach. Calling ahead though will make sure that Capt. Howard is actually available on the day and not flying across Uganda somewhere, and that the weather forecast is favourable.
The club has a swimming pool next to the main building, where those going later or not at all can relax and see what is going to unfold first around and then above them. It makes for a fun outing and plenty of stories to tell, and those going up will be enjoying a great unrestricted view of the areas surrounding the airfield when flying upside down, or inverted as the lingo goes.
Those on the ground can also take pictures during the preparation stage, during taxi and the start of the takeoff and depending on the lenses available can even capture a few good shots of the aircraft in the skies. For that purpose however the Aero Club does offer a ride in their helicopter for onlookers and as some of the pictures included in this article show, one does get great shots mid air as Capt. Howard puts the Great Lakes through its paces. That, of course, is at an additional cost but again absolutely worth it, especially when giving such a ride as a Christmas, birthday or anniversary present, or awarding top performers with something unique, something very special and something others have not yet done that, been there and have the t-shirt to prove.
In closing a few hints from me:
As a frequent flyer on such small aircraft the Wild Skies over Kajjansi did not affect me, not in the slightest, but others may want to consider what they eat or drink BEFORE strapping in and going up into the skies over Kajjansi. It is generally a huge adrenaline rush similar to white water rafting, when going over the big ones, but that is a wet affair while up in the skies it is windy, very windy in fact, but otherwise dry no flights when it rains. LEAVE anything on the ground which is sharp and can poke you during the maneuvers when G-forces are hard at work, or things which can slip or fall out of pockets, to avoid it dropping and getting lost, and a video camera should be having a wrist strap to be securely bonded with ones arm, lest it goes for free fall too. Other than that, it takes no extraordinary act of bravery but just a little confidence in the skills of Capt. Howard and an aircraft so well maintained it looks like new. Enjoy, have fun and GO FLY.
FRAUD ALLEGED OVER ENCROACHMENT SAGA OF LUTEMBE BAY
Lutembe Bay, once a great wetland and much sought after resting place for migratory birds, has in recent years seen less and less feathered visitors to the dismay of birders and the conservation fraternity, who considered the location so near the capital city and international airport a big bonus to attract tourists. During the heydays of Lutembe, before a nearby flower farm, now focus of a NEMA investigation, came into existence, an estimated 1.5 million white winged terns came for rest and recreation while on their migratory cycle in and out of Africa, but numbers have sharply reduced in past years as Lutembe kept shrinking, irrespective of being a Ramsar recognized site and one of Ugandas key IBAs (important bird areas). In fact, Lutembe was always thought to be one of the most important birding areas around the entire Lake Victoria.
Earlier in the week did a group of NEMA official make an unannounced visit to the flower farm and Lutembe Bay at large, acting on a series of complaints by bird tour operators, NGOs and concerned citizens, to establish if indeed the farm had pushed further into the wetland as have been alleged.
Presented with documents in regard of a range of operational parameters and process approvals, NEMA official promptly seem to have concluded that those were forgeries and promised further investigations into the matter, very likely now turning it into a police investigation over the authenticity of the documentations shown. This development comes hot on the heels of allegation of pollution by a major sugar company, which stands accused of illegal discharge of affluent from the sugar production into the open environment and the subsequent poisoning of water sources. Should NEMA suddenly have grown teeth one wonders? Watch this space to follow this emerging story.
SUGAR BARON ACCUSED OF MASSIVE POLLUTION
The Mehta Group owned Sugar Corporation of Uganda, already in the bad books of local, regional and international conservation groups for their connivance to grab over 7.000 hectares of prime tropical rainforest to grow sugar cane on the land, has come under renewed fire this week. Reports emerged that the company has ignored instructions from the National Environmental Management Authority to treat their affluent before further discharge, but apparently the company has for years been ignoring the order and duping the general public in the process. Sources close to eco tourism businesses in and around the forest expressed their concern that one of the rivers, flowing through the forest, was being heavily polluted by indiscriminate discharges of substances connected with sugar production, and that bird- wild- and plant life was suffering as a result of the polluted water.
The company is also reputed to have the worst record in the country for productivity and has often been told to improve their methods which would optimize their yield but the owners have been less than forthcoming in making further investments towards that end. The government of Uganda in fact last year sold a stake in the company for failing to make profits and declaring losses for a prolonged period of time, something which however did not stop them to eye a quarter of Mabira Forests overall area to expand their sugar cane plantations at the expense of the environment. Offers for alternative land, made in good faith by the Buganda Kingdom, were also not taken up, as that land would attract a lease fee while the sugar barons were hoping to get their hands on the forest for free.
This latest revelation will only strengthen the opposition to the entire Mabira give away saga, in which notably the president had declared himself committed to make it happen but was repeatedly compelled to draw back in the face of opposition from the streets, NGOs, the World Bank which considers the forest sacrosanct as an agreed offset solution for the Bujagali hydro electric plant construction, but also members of his own party who vocally opposed him in parliament and other fora.
Watch this space.
GULF AIR APPOINTS GSA FOR UGANDA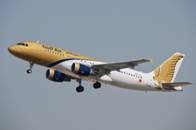 The Bahrain based airline, due to commence flights to Uganda from the 05th December onwards, has yesterday announced the appointment of a General Sales Agent in the country, casting aside their former partners who represented the airline until their withdrawal from the route several years ago, settling for the better reputed Lets Go Travel.
Mr. Karim Makhlouf, Chief Commercial Officer of Gulf Air said in a press statement availed to this correspondent: We are delighted to appoint Lets Go Travel as our sales agent for Uganda, who are well-known in the Ugandan market with their very broad network of customers. We hope through this partnership, we will be able to serve the Ugandan market and drive leisure and business travels through to onward destinations on our network particularly in the Middle East, Indian Subcontinent, Europe and the Far East. We believe that with re-launching our Entebbe route, we will serve the growing demand between both countries for trade and tourism.
Gulf Airs Uganda route is the fifth destination on the African continent and the airline will fly four times a week from Bahrain operating an Airbus A320 in a two-class configuration of 16 seats in Falcon Gold Business Class and 120 in Economy Class with the capacity to carry four tons of non-palletised cargo.
The start of Gulf Airs flights comes just over a month after Qatar Airways commenced daily flights between Doha and Entebbe, an event turned into a major media and PR offensive with the presence of Qatar Airways CEO Akbar Al Baker and the local media and travel agents fraternity are now closely watching the build up by Gulf Air towards their launch date and how the two will compare and how flight occupancies will develop. Watch this space for regular updates until the 05th of December, when the return of Gulf Air to Entebbe will be celebrated.
Tanzania News
DANGERS OF URANIUM MINING DELIBERATELY PLAYED DOWN
Tanzanian officials continue to play down the dangers of the proposed Uranium mining project inside the UNESCOs World Heritage Site Selous Game Reserve, according to some experts consulted almost deliberately endangering the health of local populations for the sole motive of profits. They have been bought, that much is clear, and when they say, like the Commissioner for Energy, that playing with Uranium is safe they are misleading the public for the simple motive of profits. There is a very serious risk of pollution, and the former Soviet Union is a very good example for that, there they are struggling until today with the mess and fall out of those Uranium mines, poisoned water sources and poisoned soil said a regular conservation source from Dar es Salaam while passing on the information overnight. The Tanzanian government has applied to UNESCO to get permission to commence mining in the reserve or else excavate the area earmarked for mining, but as rivers flow through the proposed mining areas into the reserve and then on to the Indian Ocean, fears are growing of contamination of the water with devastating effects for people, wildlife and eventually marine life, with the long term effects not possible to mitigate away. There are however also other areas of the country where Uranium deposits have been found and where the focus of environmental groups has been less until now.
Development partners too are concerned that the portion of revenue coming to the Tanzanian government seems outrageously low, confirming doubts on the value of the deal or else suggesting that the true value will go elsewhere, and your guess here is as good as mine.
Interesting enough were comments attributed to a senior staff of an Uranium exploration company, who was subsequently quoted in the local media warning of lasting liver damage to those drinking water which has been in contact with Uranium with other health problems due to the toxicity not fully explored at this stage.
While government in full mouthed statements heap praise on their policies and regulations, it is often a sad fact that those are trampled upon and discarded when money starts to flow as has often been seen in other sectors across the economy, giving little confidence that it would be any different here. NEMA officials reportedly also decried the low capacity of monitoring and enforcement, suggesting further that government would largely have to rely on data by the mining companies, which could easily be doctored or present it such a way as to suggest minimum risks, many of which would only become apparent in the longer term.
Stakeholders operating into the Selous have also expressed concern over the ongoing negative publicity surrounding Africa largest game reserve, with one, on condition of anonymity saying: We are worried about this controversy. Tourists are easily put off and they can now find on their computers anything you people write and expose. Like your story about Stieglers Gorge has raised a lot of questions overseas and government should come out and make a statement that they will leave the gorge intact and not built a power plant there. The same for mining of Uranium. There are a lot of issues with poaching and government should concentrate on that, to open up the Selous into the distant unexplored places so that more tented camps can be put up, more visitors can come in and sustainable revenue can create jobs and earn us Forex. That is the way forward for us. Spoken with the heart of a true conservationist. Watch this space.
TANZANIA USES WILDLIFE MEETING TO LOBBY FOR IVORY SALE
In a misguided but not entirely unexpected turn of events did host country Tanzania use the presence of experts in Dar es Salaam, discussing issues under the Lusaka Agreement on protection of wildlife, to lobby for permission to be given at the next global CITES meeting for a sale of ivory stocks. While paying lip service to the ideals of the Lusaka Agreement during the opening session of the 10th Governing Council Meeting, controversial minister Maige was equally swift and more reportedly more vocal to propose seeking permission to sell ivory stocks, something which did not go down well with other delegates who felt such utterances were out of place in a meeting which was convened to discuss conservation measures, the harmonization of policies and the enactment of stronger laws and regulations to curb rampant poaching.
Tanzania had jointly with Zambia attempted to get formal approval for a sale of legal ivory stocks but was defeated in a general assembly vote, only to promptly vow to bring a new application to the next meeting in 2013. Kenya in contrast has recently burned several tons of ivory in an act of defiance towards poaching and the illegal trade in blood ivory but was subsequently mocked by the Tanzanian minister who claimed that burning ivory would not stop the trade. Watch this space for regular conservation news updates from the East African region.
TORRENTIAL RAINS BRING AIR TRAFFIC IN MWANZA TO A HALT
Rains of biblical proportions hit the lake side municipality of Mwanza late Sunday into Monday, forcing the airport management to eventually cancel all flight operations in and out of Mwanza as a result of flooded runways, taxiways and aprons. Affected were a number of flights, with in particular the ATR aircraft based in Mwanza by Precision Air unable to carry out the scheduled flights to a number of destination served by this plane, while other airlines due to land in Mwanza from Dar es Salaam and Arusha / Kilimanjaro had to abandon their scheduled flights also.
Reportedly hundreds of passengers across Tanzania, with destination Mwanza, as well as passengers trying to fly out of Mwanza, were stranded without recourse as airline personnel was unable to give details when operations would resume.
A source in Arusha, in apparent contact with passengers from Mwanza, also mentioned that a river near the Mwanza airport had burst its banks as a result of too much rain in recent days, adding to the problems the airport managers already faced in protecting vital installation such as underground power lines from irreversible damages.
Mwanza is one of the airports earmarked for expansion and modernization by the Tanzanian government and it is clear, after this latest flooding, that urgent work is required to avoid future floods and cutting of Mwanza from the rest of the country. Further rains forecast are adding further doubts over a full return to flight operations at Mwanza and any passengers intending to fly to or from Mwanza are advised to stay in contact with their respective airlines, or the airport information office, for updates on the resumption of flights. Watch this space.
Rwanda News
QATAR AIRWAYS EYES KIGALI
The just concluded bi-annual Dubai Air Show brought interesting information to light, over and above the mega deals struck by Qatar Airways and Emirates and a number of other airlines too of course when it was learned that QR has set its eyes set on three more East African destinations.
Sometime in early 2012 will flights be launched to Mombasa and the Spice Island of Zanzibar, news already broken recently here when the Qatar Airways CEO Akbar Al Baker confirmed this in response to a question during his press conference.
What is intriguing though is the plan to fly to Kigali too, especially in the light of the expressed intent of a senior Qatar Airways executive present at the Uganda launch earlier this month, that flights to Kigali should route via Entebbe, and with traffic rights between the two cities. It is understood that Qatar would seek to launch such flights ahead of the April launch by Turkish Airlines between Istanbul and Kigali, and the race is clearly on to get into position, as the early bird catches the worms.
While in Kigali over the coming days an effort will be made to ascertain RwandAirs stand on such plans but it is understood that the Ugandan Civil Aviation authority is not fundamentally opposed to granting Qatar Airways such traffic rights, although there may well be objections from Ugandan airoperators.
Whichever way this pans out, it is positive to see that a 5star airline like Qatar Airways is aiming to penetrate the East African market comprehensively, offering options for both inbound and outbound travelers from as far as Zanzibar, Mombasa and Kigali, besides their current destinations Nairobi, Dar es Salaam and Entebbe. Watch this space for regular aviation updates from Eastern Africa and the Indian Ocean Islands.
South Sudan News
RECORD INFLATION HITS NEW COUNTRY
While Ugandans are pondering the impact of a 30.5 percent inflation rate, across the Northern border in South Sudan the situation is much grimmer, it was learned earlier in the week. Driven by food prices and the cost of fuel, something the country has to import inspite of being a producer and exporter of crude oil, inflation has now reached 71.7 percent according to statistics availed by a regular source in Juba.
Making the situation worse is an ongoing short supply in hard currency which makes trading and importation of food and other goods difficult, as orders need to be paid in Dollars even when originating from neighbouring countries like Uganda and Kenya.
Food production for the fast growing population in South Sudan is said to be below capacity, fueling fears that the situation will get worse next year, as adverse weather conditions are already impacting on current harvests but will have a greater impact in 2012.
Foreign investment is also said to be slow in the face of concerns over legislative and regulatory uncertainties, which keeps institutional investors worried over legal safeguards, while the absence of a broad investment incentive regime and public rows over land ownership have put more brakes on the processes. Ongoing security issues and the threat of renewed conflict with the former slave masters in Khartoum have also done little to inspire confidence in the immediate future of Africas youngest country, as disputes rage across the border in areas claimed by the South but occupied by the North, like South Kordofan, Blue Nile and Abyei, where widespread ethnic cleansing has led to a renewed flood of refugees into the South Sudan. Challenging times ahead for sure.
Mauritius News
MAURITIUS TO PROMOTE SPIRITUAL HERITAGE TOURISM
Hot on the heels of a report about the establishment of the Praslin Heritage Route in the Seychelles come news from Mauritius, another member of the Vanilla Islands, that they too will turn to their heritage in search of added attractions for tourist visitors.
The Mauritius Tourism Promotion Authority, in short MTPA, earlier this week entered into a Memorandum of Understanding with the countrys Council of Religions to open up place of worship to visitors while at the same time looking into a code of ethics for the tourism industry together. The latter, amongst other issues, will surely prevent scantily dressed or barefeet tourists from entering spiritually important places and places of worship but the upcoming cooperation clearly has a wider brief and intent than just that.
Mauritius already has visitors from abroad specifically coming to the island for religious festivals and commemorations, but this niche of tourism is to be widened and further enhanced by new products and initiatives to fully tap into this potentially significant market segment.
Similar to the Seychelles annual calendar of events Mauritius also seems poised to summarize religious and ethnic festivals and provide comprehensive information for visitors through websites or printed guide material, to make tourists aware of the rich cultural diversity they can expect on the island while there on vacation. A competition for Mauritius citizens is planned for next month to express themselves in regard of their values vis a vis tourism, with the results flowing into the preparation of a code of ethics, showing a broad based approach to capture the sentiments of locals and avoid agonizing them when organized tours descend on as many as 400 earmarked places of worship or otherwise cultural and spiritual significance.
NEW AIRPORT TERMINAL TO BE READY BY 2013
Airports of Mauritius have confirmed that the ongoing work on upgrading the countrys main international airport in Pt. Louis is on schedule and that in fact two aircraft parking positions have already been handed over by the contractor. The Sir Seewoosagur Ramgoolan International Airport is under the current construction project due to get a largely increased apron area with additional parking positions for aircraft while a new passenger terminal is also being added to the existing facilities at the airport.
The airport is home base for Air Mauritius and regular host to a number of international airlines flying regularly to the island with tourists going on vacation across the islands resorts and the additional facilities are part of a masterplan development of the airport seeking to establish Mauritius as a key aviation hub in the region with the capacity for future growth.
All new facilities now under construction are due to be fully operational by the early part of the first quarter of 2013 at which time arriving and departing passengers will enjoy a new feeling of space and comfort in new facilities, shops and lounges.
Seychelles News
THE END OF AIR SEYCHELLES AS WE KNOW IT OR A NEW BEGINNING
The short reign at the helm of Air Seychelles of Bram Stellar has brought about some activities, which the word restructuring no longer captures. First came the successful negotiations with ILFC for the premature return of two older B767-200 aircraft, surplus in the fleet after the contract with the British Ministry of Defence for regular charters to the Falkland Islands expired.
While the national airline then launched its new livery, looking bright and fresh, Bram Stellar embarked behind the scenes on one of the most comprehensive reviews the airline had seen in a long time, and with an almost ruthless streak he then went on to start the almost inevitable cuts.
Singapore, a destination which HM served once a week, was cut first as new cost cutting measures took hold, but the announcement yesterday of yet more route cuts, shocked the nation and aficionados of flying the Creole Spirit.
London, Milan, Rome and Paris are on the chopping board too now it was learned, leaving questions on where the new look Air Seychelles will fly thereafter. From 08th January, it was learned, will flight from Mahe via Rome and Milan to London cease to operate and Paris, the milk run route operated jointly with Air France under a codeshare arrangement, is to be scaled back initially to only three flights a week after the end of the peak Christmas and New Year season, before being halted altogether by March 2012. This will leave Air Seychelles with Johannesburg as its presently sole African destination and the airline offices are buzzing with questions over what next to expect.
A usually well informed source did indicate, without wishing to go on record considering the sensitivity of this entire affair, that an extensive code share arrangement is being put into place with Etihad, the national airline of Abu Dhabi, to carry traffic from London, Paris, Milan and Rome to Mahe, although the extent of such an arrangement and the duration of the agreement of it have yet to be unearthed.
In recent years have carriers like Emirates under an increasingly liberal regime of bilateral air services agreements entered the Seychelles market in force, aiming to be double daily by the start of this years Christmas high season, while Qatar Airways now flies daily to Mahe, with Etihad joining the band wagon with initially four flights of their own. It was largely this competitive environment which led to Frankfurt being dropped by Air Seychelles last year, as they were unable to match the fares Gulf based airlines were offering, and at a time when Emirates for instance had not even gone daily. Etihad is expected to go daily soon now that they can be assured of flying the Air Seychelles faithful from Europe to the archipelago and the choice of Abu Dhabis flag carrier as preferred partner is no surprise to regular observers of the islands politics either, considering that close and personal ties exist between the two countries, President James Michel and Abu Dhabis ruler.
Aviation observers are now intensely speculating over the future of Air Seychelles, and if it is to be turned into a regional airline, eventually switching from the B767s to possibly B737NGs, and to begin serving mainland and Indian Ocean island destinations. Those strategic details however appear to be kept close to the CEOs chest and the various rumours lack confirmation at this stage, not warranting mentioning them here at this early stage. What is certain though is that the affected on line stations, when flights cease, will see staff being made redundant, which might well spread to the airlines hub in Mahe too, inspite of assurances earlier in the year, that jobs were safe.
Meanwhile these developments have also triggered the alarm bells in the quarters of Air Mauritius, an airline equally struggling with market shares, recent losses and growing competition, and while Mauritius government has been decidedly more protective of its national airline, the question is how long they can stem the tide, in particular as key tourism stakeholders have demanded a lifting of such measures to allow international airlines to bring in more tourists clearly a double edged sword as the development with Air Seychelles now confirms. For now though, all eyes are on Bram Stellar and what he and his senior staff, and the board, are up to next and which direction the new Air Seychelles will fly to and what shape a restructured and leaner HM will take. Watch this space for the most current updates, breaking news and information from the East African and Indian Ocean islands aviation scene.
SEYCHELLES HERITAGE FOUNDATION MARKS HISTORIC AND CULTURAL SITES ON PRASLIN
The Praslin Heritage Route, a trail covering some 25 sites and monuments, has been opened by the Seychelles Heritage Foundation earlier this week, offering locals and tourists like an insight into the history and culture of the Seychelles.
The archipelago, comprising some 115 islands, is best known as one of the worlds most desirable honeymoon and holiday destinations, with crystal clear waters, white powdery beaches and national parks like the Valle de Mai on Praslin, which has caught the attention and imagination of travelers and travel writers alike. Less known though is the countrys equally rich history and Creole culture, which manifests itself in the unique architectural styles of residences across the main settlements and townships.
The newly established Heritage Route is now clearly marked with sign posts and descriptive displays, in both English and French though surprisingly not in Creole have been erected to give visitors a detailed insight into the location and the significance of it for Seychelles history. Printed brochures are available and have according to a source from Mahe been distributed even to schools and educational institutions to raise awareness levels and promote the appreciation of the countrys culture and history. The trail, according to the same source, is likely to be expanded to include yet more locations and the idea is also expected to be transferred to the main island of Mahe, where equally a number of lesser known sites and monuments are available to those interested. From another source it was also confirmed that the relevant guide books and web based information will be updated with this latest addition to the Seychelles range of attractions so that more visitors can learn about the Praslin Heritage Route and take advantage of its existence when coming to the archipelago for a vacation.
The project was launched as part of the annual Creole Festival in the presence of President James Michel and has received the entire funding from the Raffles, a superb resort opened earlier this year as part of the Kingdom Hotel Group, giving back to the island, the community and the tourism industry at large. Well done to all concerned. Seychelles truly Another World.