SPOTLIGHT ON WEST AFRICA AS EVENTS AWAIT WTM PARTICIPANTS

(Posted 02nd November 2018)
WAIT FORUM & MINISTERS/STAKEHOLDERS EVENING AT WATO-ARIYA 2018
The 2018 edition of the annual West Africa Tourism Organisation Ariya event is set to hold on Monday 5th and Tuesday 6th November in London, with the theme – West Africa Integrated Travel (WAIT) – Boundaries unlocked.
On Monday 5th, the WAIT Forum will hold at the Middle East and Africa Inspiration Zone (AF190) during the World Travel Market (WTM) in the Excel London between 3.30 and 5. 30pm, while on Tuesday 6, the Ministers and Stakeholders Evening will be held at the Novotel Excel Hotel London between 6. 00 and 8. 30pm.
Ministers, Directors and top Executives of government and privately-driven travel and tourism as well as transport organisations and businesses from Ghana, Cape Verde, Guinea Bissau, Mali and Nigeria will be deliberating on the topic – Unlocking the tourism potential in West Africa, in a panel discussion at the Monday instalment of the event.
Stakeholders in the tourism industry will also speak on the topic – The balancing act, under the sub-topics – Technology vs sustainability and Technology vs culture on the same day. Questions, answers and an interactive session will round off the day with a serving of drinks to bring the Forum to a close.
The Ministers/Stakeholders Evening on day two of WATO-Ariya 2018 is a less formal, but quite entertaining part of the annual event, when delicious cooking and cultural performances bring a wisp of West Africa's beauty and ambience right into a part of London.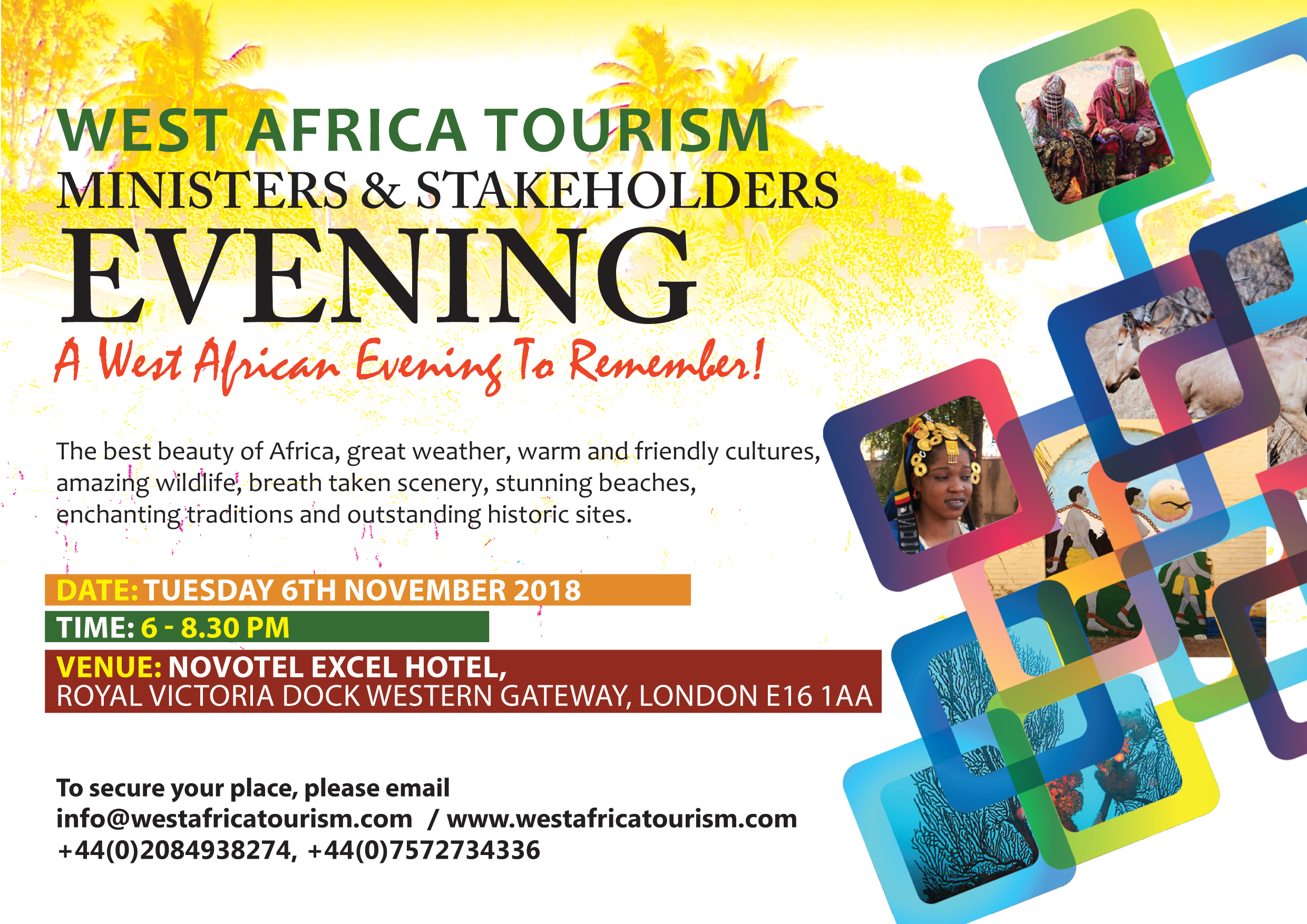 The WATO-Ariya travel-trade event is held annually in London with the objective of promoting West Africa's tourism treasures to the world, uncovering amazing sites and unique attractions which many tourists least expect to find in this part of the world.