KENYA AIRWAYS LEASES AIRCRAFT FROM ALS TO LAUNCH MOGADISHU FLIGHTS

(Posted 18th December 2018)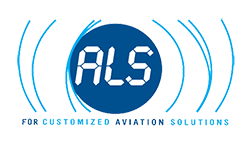 After failing twice before to launch their much fanfared flights to the Somali capital of Mogadishu, may Kenya Airways be third time lucky after entering into a lease agreement for an aircraft with Kenya's ALS.
From information received would it appear that the flight will use an Embraer E145 jet aircraft, after Kenya Airways' underhand attempt to smuggle a Jambojet Viking Q400, formerly known as Bombardier Q400, into their flight arrangements spectacularly backfired on them.
When found out did the Somali aviation authorities deny KQ landing rights for flights using this aircraft and the wider public also questioned why Kenya Airways would do try to use a Jambojet aircraft for their own flights instead of an Embraer 190 or Boeing B737.
Previously had Burundi already rejected a similar request for the use of the turboprops, as has apparently South Sudan and Djibouti.
Aviation pundits from the region appear to agree that, should Kenya Airways wish to widen their network using Jambojet aircraft, it might be best to integrate their subsidiary into the day to day operations of the main airline instead of keeping up the pretence of having two separate entities. Rebranding of Jambojet into full Kenya Airways colours would then also add directly such destinations like Eldoret, Kisumu, Malindi and Ukunda to the KQ network. To match the rest of the KQ fleet, which operates with a dual class cabin of Business and Economy, all needed would be to reconfigure the aircraft cabins to insert 7 or 9 business class seats similar to what RwandAir and Ethiopian Airlines have done with their Q400's.
The Mogadishu flights, due to commence later today, 18th of December, will be operated by an ALS crew under an ACMI arrangement but use a Kenya Airways flight number.