ORGANIZERS OF WTM AFRICA FINE TUNE VETTING OF HOSTED BUYERS TO ENSURE TOP QUALITY ATTENDANCE

(Posted 19th September 2018)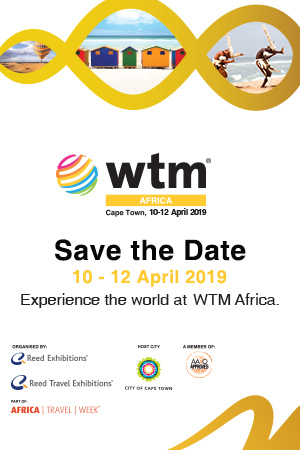 At the World Travel Market Africa can exhibitors and buyers simultaneously generate sales leads, launch new products, enter new markets, raise brand awareness, size up your competition, conduct market research, command press attention and develop and maintain relationships.
Returning to the Cape Town Convention Centre is the 2019 edition expected to be aiming at new visitors and exhibitor records, alongside the other events of the Africa Travel Week, ILTM and IBTM.
Exhibitors under a revised format will now be able to have prebooked buyer meetings and hosted buyers will have to sign up for at least 20 to 30 meetings with sellers to qualify for all benefits and be considered for future events. Social get togethers too are being lined up to provide further networking opportunities in a more relaxed setting.
WTM Africa has progressively become Africa's leading travel trade show for both incoming and outgoing tourism and as such, alongside sister events like WTM London, WTM Latin America and the Arabian Travel Market, kept the who is who in the industry sign up for the event.
This correspondent will once again be one of the presenters at WTM Africa, again speaking on topical issues related to Eastern Africa and is looking forward to renewing acquaintances and making new network contacts while at the event.