(Posted 26th September 2022)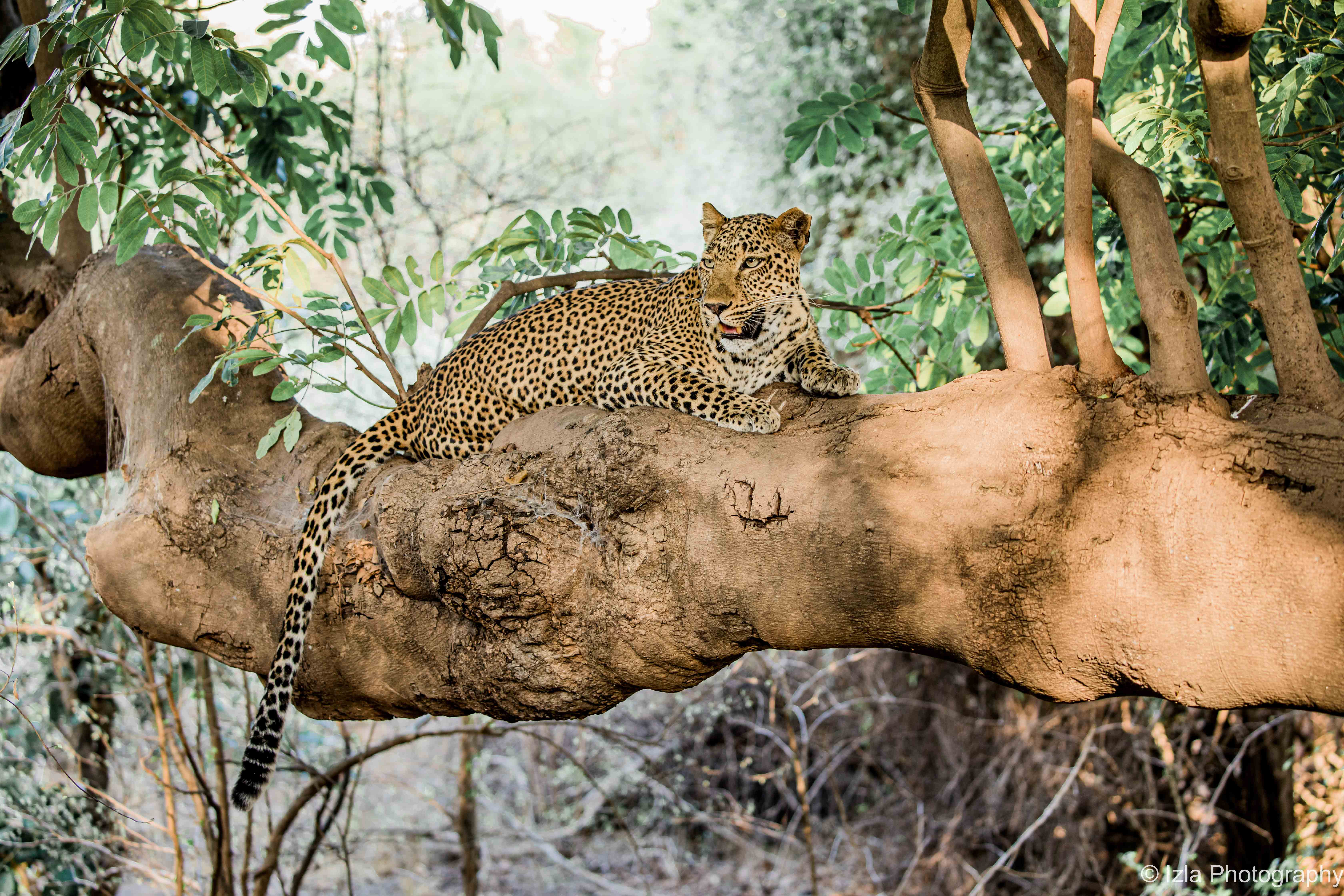 Welcome to our Newsletter

In fact, welcome to our NEW newsletter!
It was time for a fresh look, and I hope you will like the new cleaner style. Don't worry the content won't change, it is still all about news, stories and lots of images.  Oh, and even a chance to win a safari!! Yes yes, read along. 



It's been a busy few weeks since our last mailer. We continue to be on a roll with the season, the heat is now very present (expecting a hot October!) and animals are never too far from the river or remaining waterholes. We now even have three resident hippos at Kafunta and the traffic on the plains has been very entertaining.



Ron & Anke are still around
Earlier in August, they welcomed old-time friend Klaus Fenger who was with us for 10 days, leading a small group of guests. It was lovely to have Klaus back, still in great spirit and loving the African bush.
The Cowan also had the visit of Anke's brother Enno with his wife and son.


Enno hadn't visited Luangwa in many years, and it was his first visit to Three Rivers Camp.
Mid-August, Anke & Ron then headed to Germany themselves for a few weeks to visit Anke's parents and the rest of her family.
They have now returned to Kafunta but will be heading back to Australia mid-October, after 10 months away.
Wildlife Updates




We had the incredible privilege to host Samuel Cox of RAW Photographic for a total of 14 nights. Samuel is a professional wildlife photographer who leads photographic workshops across Southern Africa. He, and his participants, had such a wonderful time with incredible sightings of leopards (I lost count at 13), wild dogs, lions with cubs, and so much more. I suggest you follow Samuel on his social media to see the many posts, stories and reels he shares. Here is just a sample of his recent photos.



In the meantime, at the camps…

The camps are also busy and now entering their last stretch of the season (they close end of October). Our guests Andrew and Judy just returned from their 11-night safari (they stayed 5 nights at Kafunta, then 3 nights at each of the camps) and sent me these photos of Martin and his team at Island Bush Camp. Martin is in heaven down there at Island – especially when he can also combine with guiding activities.


Sneaking out at night!

The same guest Andrew has also shared some of his thermal images captured – obviously – at night.
While staying at Three Rivers Camp, Andrew woke up to the noise of munching elephants – very close.
He sneaked out very quietly onto the deck of
his tent (yes, despite our strong recommendation not to leave your tent at night!), and captured these images of a young, and very curious, elephant. Andrew stood safely within the railing of the deck (which we can see on some images), and assured us he was very cautious while taking the photos. Phew…

Conservation & Community Updates




Congratulations to Conservation South Luangwa for their participation in the Wildlife Ranger Challenge; a worldwide fundraiser held on 17 September to support conservation efforts and the families of rangers.
The event is a 21 km run (each member carrying a 22kg backpack).
The CSL teams finished in 1 hr 55′ for the men, while the women team finished in 2 hrs 23′.
This is an incredible performance which places the women team in 2nd place!! Well done!

Thank you to all of you who contributed to the fundraiser, and for those who still want to help, donations are accepted for a few more days, until 30 September!

Donate
Earlier in the month, we supported CSL's outstanding "Community Drives" program which consists in taking villagers on game drives.
We offered six game drives to members of the Malama village.
Most of them had never been in the park, and enabling them to experience the park and wildlife encounters positively is a way of reinforcing the importance of community ownership in natural resource management.
In the two years since the program was launched, CSL has organised close to 500 community drives allowing more than 3300 people (age 3 to 90!) from 25 chiefdoms to participate.

Click on the button below to learn more about the program.

Experience, Enjoy, Protect


New Foundation Course

Aimed at preparing Grade 12 students for their next steps in life, this new initiative by Project Luangwa is showing exceptional results.
The Mfuwe-based curriculum focuses on real-life experiences: financial planning & banking, organisational skills, further education & career advice, city living, etc… all things practical that many students from vulnerable and rural backgrounds haven't had a chance to learn.

A highlight of the course was the recent trip to the capital city of Lusaka, a first for most of the 12 students currently enrolled!




Wildlife Discovery CenterSouth Luangwa is now represented at the Wildlife Discover Center in Lusaka National Park. At the initiative of Game Rangers International, and in a collaborative effort between Chipembele Wildlife Education Trust, Conservation South Luangwa, Project Luangwa, and the Zambian Carnivore Programme, South Luangwa will now also inspire dozens of children from low-resource Zambian schools who are regularly visiting the center. The Center is also the new home of GRI's Elephant Orphanage Project, to which several orphaned elephants helped by Chipembele have been sent.
A quick reminder that Kafunta Safaris supports the above initiatives, directly and/or through the Luangwa Conservation & Community Fund built into our nightly rates.
Don't hesitate to email me for additional information on any of these programs or if you wish to support them further.

And at last… as promised

If you follow us on social media, you will have seen this already!
We partnered with Africa's Eden and the Getaway Magazine to offer a chance to win a four-night safari here in South Luangwa.
All you need to do is to click on the link below and enter your email address.
That's it.
The entries will close on the 16th of October at which point Getaway will draw one lucky winner!The package is for two people and includes complimentary flights with Proflight (from Johannesburg or Lusaka to Mfuwe, return), two nights with Flatdogs Camp and two nights with us at Kafunta River Lodge.

Try Your Luck!
And that's it for me! I hope you've enjoyed this newsletter and the new format. Below you will find links to our latest blogs or find some inspiration for future trips to Zambia. Have a wonderful end of September, and we'll meet again in a few weeks.

Izzy and the Kafunta Safaris team