(Posted 16th June 2022)
Dear all!
It is hard to believe we are almost halfway through 2022 already, and close to three months after reopening on 01 April for our new safari season. We're in the colder months of the year at the moment, with a bush that is slowly losing its green colours.
It's about time we give you some fresh news!
Anke & Ron have been at the lodge since January, delighted to reconnect with the staff in person, overseeing all sorts of projects and enjoying meeting guests again after 2 years of absence!
The latest staff updates
With a very busy season ahead, we have made a few adjustments to our management and guiding team.
Since January Sam Nkhoma is our Operations Manager. Sam comes with an extensive experience in safari operations, lodge management and human resources.
The smiling team at Kafunta River Lodge is composed of Lisa Peake as Lodge Manager and Kolo Ngenda as Guest Services Manager. While Betty Mwaba is complementing the team to assist with hosting.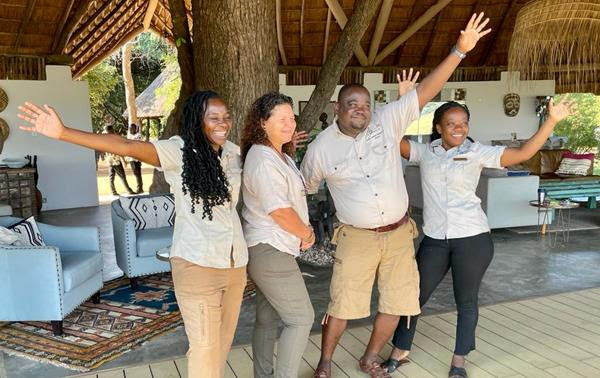 Left to right: Kolo, Lisa, Sam and Betty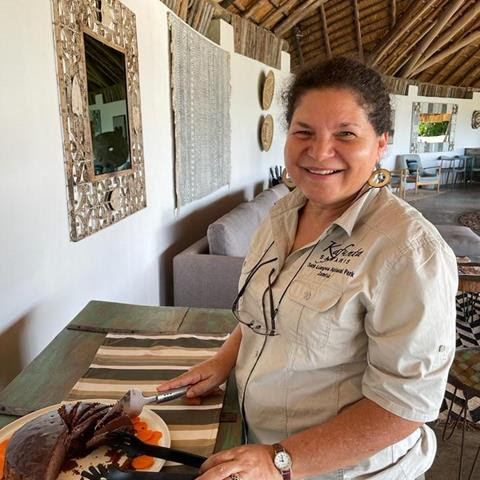 Theuns (TJ) Kruger has been named Bush Camp Operations Manager, and he is delighted to be back at Three Rivers camp for the season.
One of the important changes is that our Safari Manager Martin Mbewe is now based at Island Bush Camp as Camp Manager. Martin was interested in a new experience this year, and our little camp is the perfect place for him to step up into operations.
Another significant addition to the team is Ritta Kawina, who will now be in charge of Reservations, while I (Izzy) will focus on marketing and sales.
Ritta is based in Lusaka, and comes with many years of experience with Stars of Africa – Sanctuary Retreats as well as Chiawa Safaris.
Both Anke and I are delighted to have Ritta join the team, and we have no doubt that she will be of great assistance to help you with any inquiries.
As for our guiding team, it now consists of Martin Mbewe (Island BC Manager), Andrew Mwanza, Paul Ngowa, John Mwape, Ernest Njobvu, David Tembo, Solomon Tembo, Joseph Zulu and Davi Phiri.
We're so happy to welcome you to our properties!
We're having a very busy season so far
So we reopened the lodge on 01 April, and so far our months of April and May have been the busiest ever recorded! This is surely a sign that 2022 will be a fantastic year, as long as Covid finally leaves us alone.
The rains arrived late but heavy, with high floods, and they continued well into April. This caused some slight delays in installing the pontoon, as the river was too high and the current too strong.
But by mid-May the pontoon was in place, providing access to the game viewing area opposite the lodge.
Apart from grading the main access roads we also sent Yorum and the grader into the park to clear up loops across from Kafunta. It's a big job, on top of clearing the trail network down at the bush camps.
We want to make sure your safari is as smooth as possible – literally!
Thanks to the hard work of all the staff and the maintenance team, the lodge looks impeccable and both Three Rivers Camp and Island Bush Camp reopened on schedule ready to welcome our first guests at the end of May.
The game viewing has also been excellent, both south at the bush camps (above photos, pride of 8 lions near Island Bush Camp and loads of elephants at Three Rivers Camp), and around Kafunta River Lodge. We've had lions, leopards and wild dogs seen right from the dining deck at the lodge, and elephants and giraffes have returned as frequent visitors. Generally speaking, wild dogs have been the stars of the show so far! Including a pack of 22 dogs which has been frequently seen not far from the park's entrance. It is so good to see such great numbers, with the Luangwa Valley now recording the largest population of wild dogs in Zambia.
How about some wildlife photography
I'm happy to share here the first few photos received from wildlife professional photographer Andrew Parkinson who held two consecutive photographic workshops earlier this season. In Andy's words: "South Luangwa really came to light for us and I was immensely impressed, not only by the inherent beauty of the Park, and the quality of light, but also the variety of species and the opportunities that were present".
How stunning are these photos!? I can't wait to see more of Andy's work.
If you are interested in taking part in a photographic workshop, Andy will be hosting a new one 4-13 May 2023. With a maximum of 9 guests, it's best to book early.
We also had the return visit of René Krayss whose photos are always a pleasure to share as well. René and Irma were with us for 3 weeks in May, and left me hundreds of photos to look through! Here's a short sample.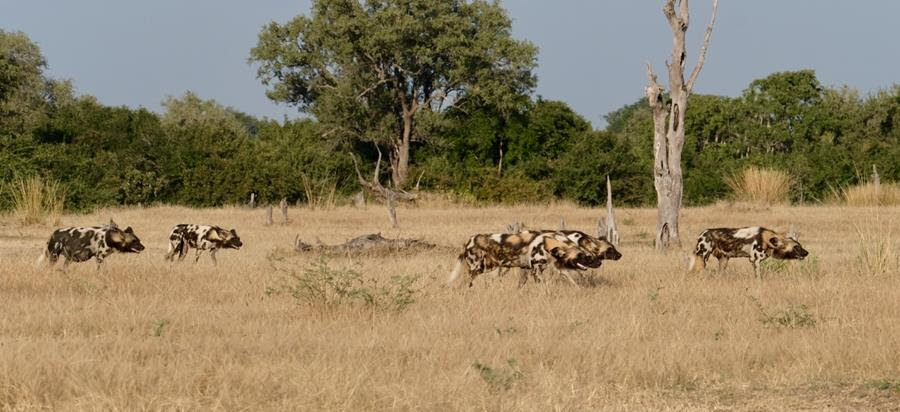 Quick travel updates
All international flights are now arriving/departing at the new "Terminal 2" of Kenneth Kaunda Airport. Domestic flights are however handled from the "old terminal", now called Terminal 1. This terminal is now under renovation and the situation is a bit chaotic, with most of the facilities being closed and boarded. The check-in counters remain accessible of course, but space is limited, so it can be a bit crowded at times.
Should you be concerned about a connection, we can book a Meet & Greet (operated by Tours Africa) which can be a welcome help when arriving after a long-haul flight. Contact us should you wish to add this service to your reservation.
In terms of entry requirements for Zambia, the latest covid measures can be found here. If you are fully vaccinated, you no longer require a PCR test to enter Zambia, but only proof of full vaccination. Exit requirements continue to be dictated by your country of destination, and testing options are available in most cases.
Final words
With Ritta taking over reservations, I will have more time for future newsletters, so I promise to come back with more news in a month or two! But it won't be six!
In the meantime, we invite you to to follow us on social media (links below) for daily photos and stories.
It's not too late to book your safari for 2022, or 2023. Contact Ritta for help. Or feel free to email me if you wish to share your photos and videos, or with any other question regarding our operations.
Till next time,
Izzy and the Kafunta Safari Team