(Posted 03rd August 2022)
Welcome to our Newsletter
Dear All!
August is here, the season is in full swing, and so far, we've welcomed guests from over 23 different countries! The world is travelling again!
It's an exceptional year, and we're incredibly grateful to each and every one of those visitors for choosing to include South Luangwa in their itinerary. As you'll read further down, your visit makes a massive difference to the entire Luangwa community and helps with the conservation of our exceptional wilderness.
Anke and Ron – still at Kafunta – have kept busy with many projects that have taken them from Mfuwe to Lusaka to Kitwe and even Lower Zambezi. They are making the most of their time in Zambia, and their presence is very much appreciated by guests and staff alike.
They've also enjoyed the visits of long-time friends and return guests, such as Ron's cousin Joanna who has been wheeling her way around Kafunta properties for many years. Just a good reminder that it is possible to enjoy great safaris despite various disabilities.
The operational team in place is doing extremely well, although we sadly waved goodbye to Lisa Peake who had to return home to Lusaka to treat a foot injury; we wish her a good rest and to get well soon. Kolo has taken on the role of Lodge Manager for the rest of the season.
Ritta, our Reservations Coordinator, is now handling all the bookings which means I'm free to focus exclusively on marketing projects.
Some of those projects include writing more blogs, such as the "Best Safari Lodges in Zambia" (because we're indeed experts!) or our "21 Safari Photography Tips".
And together with Luke Cowan (Anke & Ron's son), and his company Kalulu Marketing, who helps us with our SEO strategies, we've been working on new website pages to feature our recommended itineraries. Have a look at our popular Bush & Beach (Classic or Luxury) packages or our Best of Zambia Extended Safari.
The aim, of course, is to inspire many more people to come and visit us in Zambia while sharing valuable information along the way.
Wildlife Sightings
Although what I think works really well in terms of inspiration… is jumping right in the superb sightings we've had over the past weeks. Wild dogs, leopards, lions, elephants… they all rival to take the spotlight!
Have a look at these cute lion cubs who have entertained our guests at Island Bush Camp and Three Rivers Camp for several weeks. These photos are from our guest Norbert Nelde.
Or this encounter between a pack of wild dogs and a fearless warthog, captured by Sondre Asdol.
I'm not sure who was chasing who actually, but no one got injured in the process!
Watch the video on our Facebook or Instagram posts.
We've also had the visit of Stephan Tuengler, award-winning wildlife photographer and founder of In Africa – In India Tours, who brought with him a group of 6 photograph enthusiasts.
Stephan will be back in June 2023 for another photographic workshop. His 10-day Luangwa Safari is very popular and it's perfect if you want to hone your photographic skills and get those leopard shots of your own!
Contact us for more information.
Snapshots of Island Bush Camp
In a shorter itinerary, we sometimes skip Island Bush Camp for the more sophisticated Three Rivers Camp; but "Island" is well worth your time if you enjoy a genuine nature immersion – and a real opportunity to disconnect. Plus, the game viewing has been incredible this year, as we saw with those lion cubs above.
The camp may be more rustic, but the experience is undoubtedly memorable. Here are a few recent photos.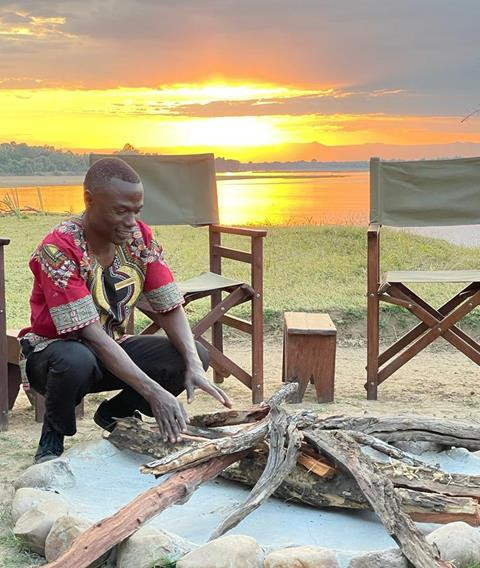 And from the sightings book – 8 July "Saw elephants, giraffes, pukus, impalas. Saw a leopard with a 5-month-old cub on an impala kill. Saw the 3 lionesses with their 2 cubs on a kill near camp"
Luangwa Conservation and Community Fund – Updates
We're delighted to announce that we now have included Chipembele Wildlife Education Trust (CWET) as a beneficiary of our Luangwa Conservation and Community Fund.
Indeed part of our nightly rate goes into this LCCF fund, and every month, we distribute it equally between Project Luangwa, Conservation South Luangwa and now also CWET. This is why every stay at our properties makes a real difference!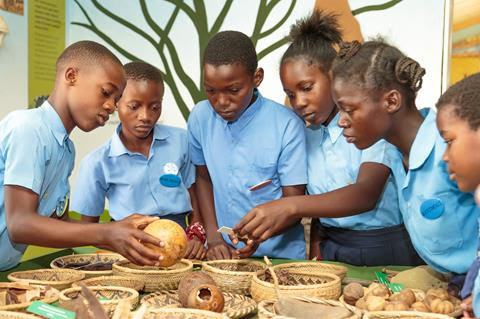 Chipembele's mission is to teach Zambian children the value of wildlife and their environment and to encourage them to become active conservationists.
They do this through various programmes such as visits to the interactive conservation centre (not far from Kafunta!), conservation clubs, field excursions in the park, tree planting, scholarships, environmental protection projects and scientific research. Chipembele is also home to a small wildlife rescue and rehabilitation centre.
We invite you to read their latest's newsletter to learn more about what they do and how best to support them.
Project Luangwa has been very active these past weeks as well. Among many achievements, I'll point out the production and distribution of another 1600 Ufulu pads (washable sanitary products) to young girls, the improvement of remote learning through the Digitruck program, another distribution of over 1900 eco-stoves to households and increased sales at the craft shop. Follow them on Facebook for more updates.
And finally, I'll end this round-up with a word about Conservation South Luangwa's Community Game Drives programme. Since 2020 CLS has been running weekly game drives, bringing over 3500 villagers of all ages into the park and supporting livelihoods through funding. With the help of lodges and safari operators, these drives bring awareness to the importance of conservation to people who may never have been in the park before, despite living so close to it. To reach the goal of 250 game drives per year, CLS has to raise $24,000. They have partnered with the African Hope Fund which will double any donation! Consider supporting this good cause with a small donation that will go twice the way! Click here to access the campaign.
Time to wrap up. Thank you for reading our latest news and for your continuous support. I hope you've enjoyed the newsletter and its content. Remember to email me your photos so that I can also include them in our social media and future mailers. And if you've been visiting us recently, make sure to leave a review on Trip Advisor – convenient links and QR codes are below. Thank you!
I'll be back later in September for more news.
Izzy and the Kafunta Safaris Team
Trip Advisor Reviews: use the QR code (attention property specific) or click on photo to open the link.