ZIL AIR EXPANDS FLEET TO MEET INCREASED DEMAND FOR AIR CHARTERS IN SEYCHELLES

(Posted 07th April 2018)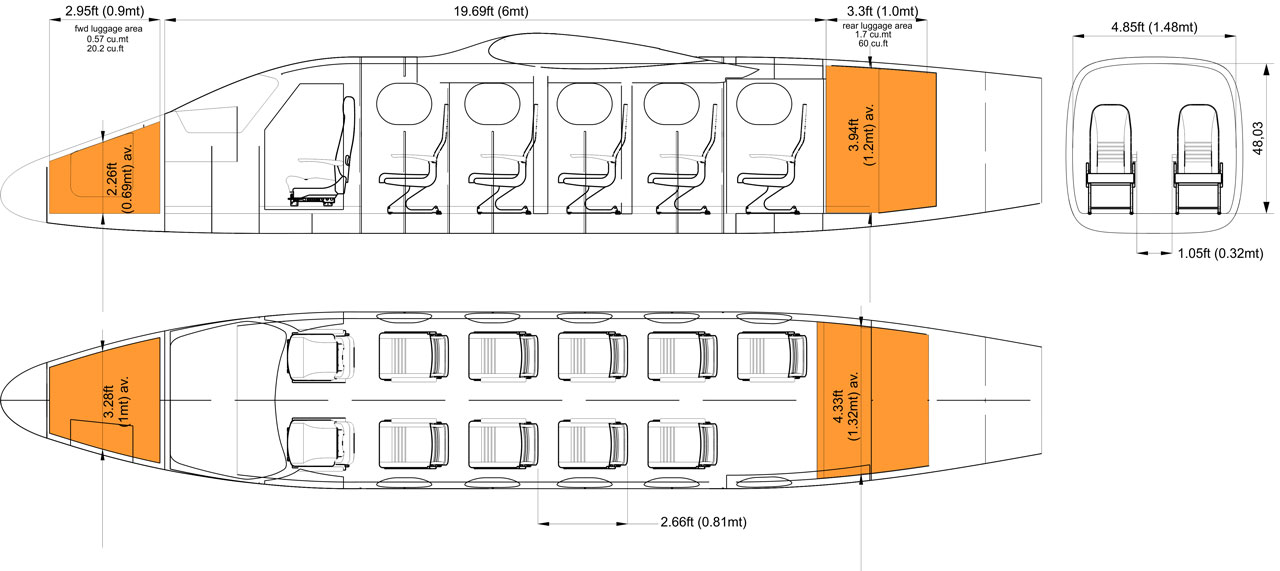 (Interior layout of a Tecnam P2012)
Details of an aircraft purchase were received from the Seychelles where Zil Air, best known as the archipelago's principal helicopter operator, has signed a deal for a brand new Tecnam P2012.
Francis Savy, the Executive Director of Zil Air, confirmed the purchase when he said: 'The Tecnam P2012 Traveller is the perfect aeroplane to help our business grow and enable us to meet the Seychelles tourism sector's demand for affordable and reliable air access'. The aircraft, when entering service, will be registered as S7-ADM – short for Adam, as the airline's other fixed wing aircraft, a Partenavia P68 is already registered as S7-EVE.
The aircraft, due for delivery in July next year, will be equipped with the latest Garmin 'glass cockpit' G1000 Nxi and powered by two 375 HP Lycoming piston engines. A follow on order of a second such aircraft will be considered when initial operating data are available.