TOURISM BUSINESSES FEATURE HIGH IN SEYCHELLES 'BEST HR PRACTICES' AWARDS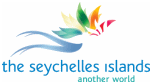 Last weekend saw the first ever recognition of best human resource management practices in the Seychelles, during a ceremony held at the Berjaya Beau Vallon Bay Resort and Casino.
Award winners were picked from both private and public sector in three main categories, small and medium and large enterprises, and with tourism being the mainstay of the archipelago's economy it came as no surprise that several hospitality and DMC businesses were among those honoured.
The Seychelles Civil Aviation Authority took the honours for public sector large enterprises while Masons Travel, one of the country's leading DMC's took runner up in the private sector after communications company Cable & Wireless.
In the medium category it was Starwood's Le Meridien Fisherman's Cove which came second after Seychelles Breweries while in the small business category no nominees had taken part this year.
'Brand Seychelles has many different aspects and it is not all about marketing or showcasing our destination. Within the Seychelles many areas are addressed by government and the private sector to improve service delivery. HR is one area which is a cornerstone. Through STA [Seychelles Tourism Academy] we are creating the manpower the country needs to efficiently and smartly run hotels and resorts. This recognition will go some way to show that Seychelles is taking a holistic approach to all aspects of the economy, tourism of course being at the forefront of it all'.
Meanwhile, in a related development of further improvements to the archipelago's resorts, it was learned that Fregate Island Private is undergoing a full transformation in coming months with new furnishings and fabrics being introduced across its 17 villas, including the latest technology available for guestrooms to make a stay as enjoyable as can be. Local art is also being promoted by displaying works from Seychelles art legend Sir Michael Adams. Fregate Private, though long established already, is one of a new breed of resorts where an island restricts itself to just one top notch property to ensure maximum privacy for guests while at the same time being able to dedicate much of the surrounds to nature conservation, amply demonstrated here with a recorded 100 species of birds and a population of over 2.000 of the giant Aldabra tortoises. Seychelles, truly Another World.