EPICENTRE OF THE QUAKE JUST ACROSS THE BORDER IN TANZANIA

(Posted 10th September 2016)
Tremors of the earthquake this afternoon in East Africa with the epicentre just a few kilometres across the Uganda / Tanzania border, the nearest major town being Bukoba which is located on the shores of Lake Victoria, extended across much of East Africa at 15.30 hrs local East African time.
The earth quake was felt as far as Kenya and deep into Rwanda and Burundi too, while the South Western Ugandan town of Mbarara, the closest major population centre in Uganda, got the most of the quake according to reports received.
In Kampala the quake made itself known first by sound which resembled an oncoming train before this correspondent's residence notably shook for almost a minute, then followed by several lighter aftershocks.
While the ceiling lamps swayed from side to side did thankfully nothing break though some neighbours reported broken glasses which fell from tables but no greater damage thankfully.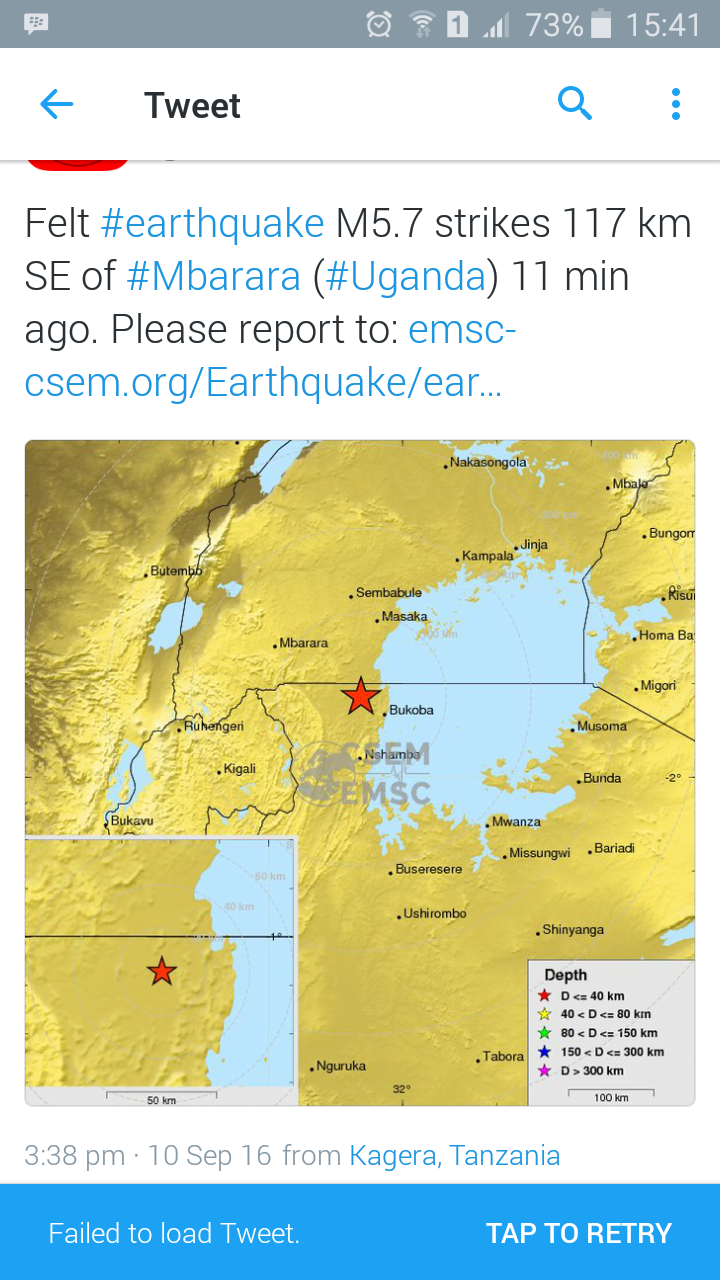 Initial reports from international earthquake watch organizations talked of the quake taking place in a depth of around 10 kilometres and the strength was confirmed as being 5.7 on the open ended Richter Scale.
Further updates will be posted once reliable reports about any potential damages and injuries have been received from trusted sources.