REPORTS OF DEATH AND DESTRUCTION CAUSED BY EARTHQUAKE IN BUKOBA

(Posted 10th September 2016)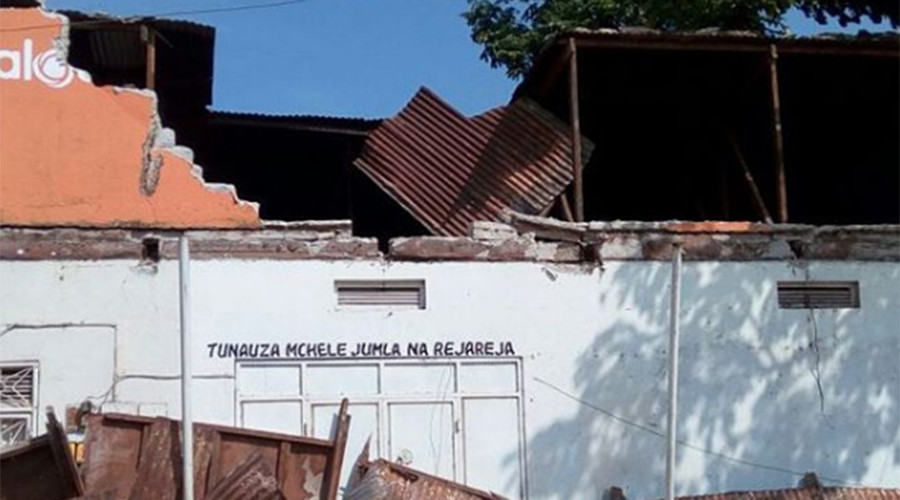 (Picture courtesy of rajabramadhanigmail.com1919 / Instagram)
As previously reported was the Tanzanian lakeside town of Bukoba closest to the earthquake experienced mid afternoon, only 45 kilometres from the epicentre which was close to the border with Uganda.
Reports emerging now speak of an initial death toll of up to 11 people with scores more injured and being treated in hospitals and health centres. Damage caused to buildings, both commercial and residential, has also been documented through tweets sent out by people living in Bukoba. Pictures were also received by the same means of roads rendered impassable through deep cracks in the tarmac surface.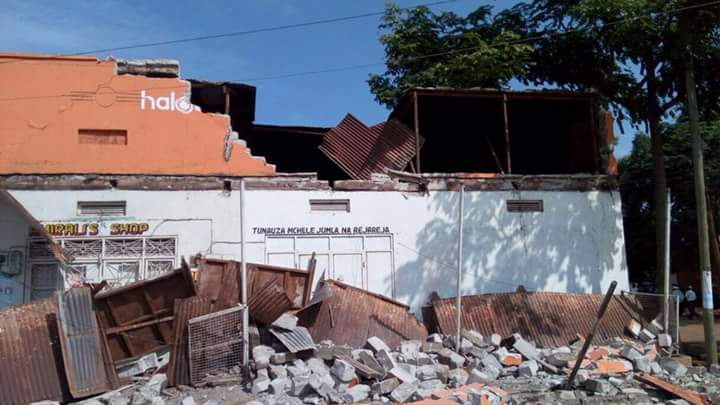 Guillaume Rutembesa ?@rutembesatweets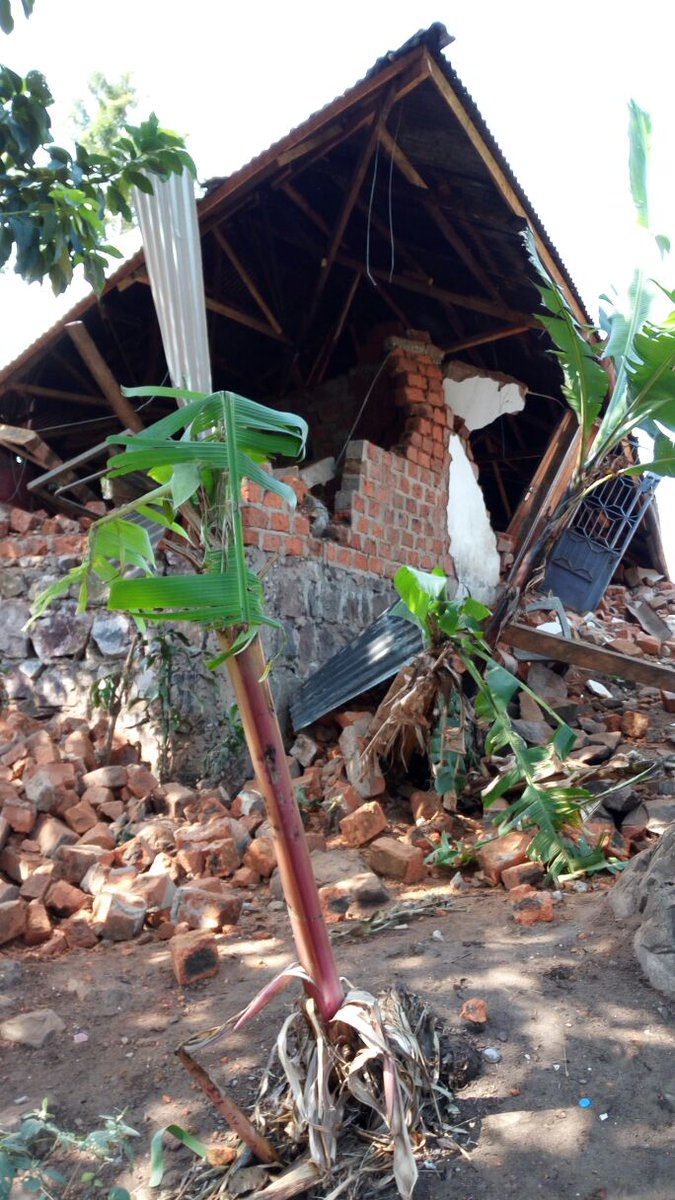 President John Magufuli expressed his shock over the unfolding disaster as the remote location has made a full assessment impossible at this time. He shared his condolences and sympathy with those affected by loss of life and property.
It is understood that a major army intervention will roll out in the morning with emergency services being dispatched from urban centres to Bukoba and the surrounding areas to assist the injured and provide tents, water and food to those worst hit.
Condolences are also expressed to the people of Tanzania by this correspondent with best wishes for a speedy recovery for those injured in the quake.