QATAR AIRWAYS LAUNCHES FLIGHTS TO MOMBASA

(Posted 09th December 2018)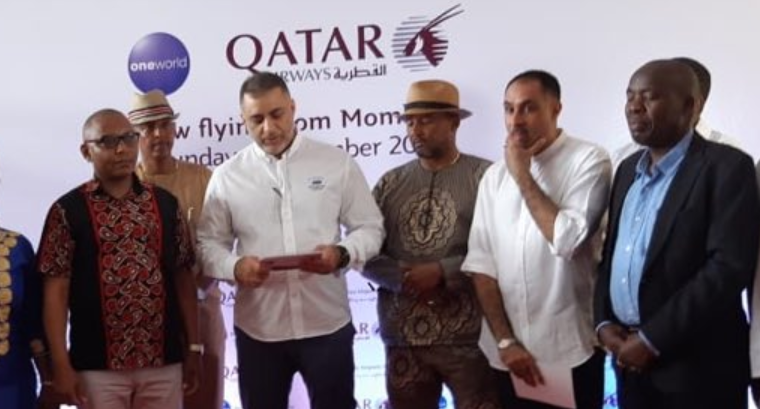 The saying third time lucky seems to apply here as Qatar Airways has finally touched down at Moi International Airport after several past on / off situations, when for reasons not of their making they had to pull the planned services and defer flights to a future date.
That future date has finally come calling and the two class Airbus A320 arrived in Mombasa earlier today.
Given that the world's first 5* airline is flying to Zanzibar, Dar es Salaam and Kilimanjaro in neighbouring Tanzania for a number of years now is it all the more mindboggling why it should have taken Kenyan authorities that long to finally give the airline landing rights.
It also remains an often asked but never answered question why so few scheduled airlines are given landing rights in Mombasa – Ethiopian, Turkish, RwandAir and now Qatar Airways – while not one international scheduled airline has received rights to fly to Malindi. Ethiopian Airlines has expressed interest to fly there on a daily basis using a Bombardier Q400 for their flights from Addis Ababa but was, reportedly at the behest of Kenya Airways / Jambojet, kept off the route. That is made even worse by the failure of the Kenyan national airline to fly at least once a week from London via Mombasa to Nairobi, a request often made over the past years but ever fallen on deaf ears.
For now will Qatar Airways fly four times a week between Doha and Mombasa, linking their global network to the Kenya coast with just one stop enroute, something many vacationers like rather than being compelled to change planes in Nairobi, which adds another stop and costs valuable holiday time.