AIR TANZANIA'S NEW AIRBUS A220-300 NOW IN GHANA AHEAD OF FINAL LEG HOME TO DAR

(Posted 22nd December 2018)
(Picture courtesy of Airbus)
After completing the second and arguably longest leg of the ferry flight from Montreal to Dar es Salaam is Air Tanzania's new Airbus A223 now staying overnight in Accra / Ghana.
Tomorrow will the final leg go underway as the airline prepares for a grand welcome at Dar es Salaam's Julius Nyerere International Airport.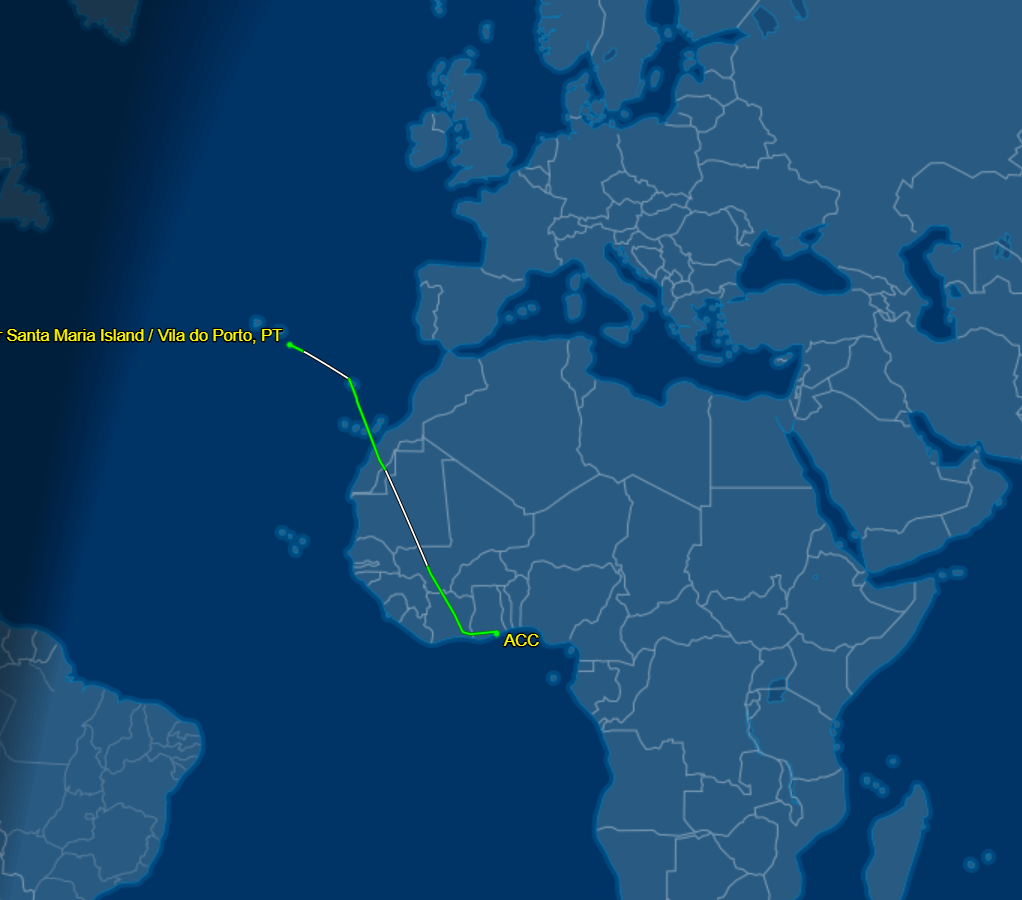 The day began for the aircraft and crew on the Portuguese island of Santa Maria in the Atlantic ocean, taking off from there at 05.50 hrs local time of 06.50 hrs GMT.
The aircraft then made landfall in Africa for the first time over Morocco, eventually landing in Accra at 12.26 hrs GMT or 15.26 hrs East African time.
During this ferry flight was an altitude of 41.000 feet above sea level reached as well as a maximum speed of 489 Knots or 563 mls/hr.
Watch this space for updates tomorrow morning when the final leg of the ferry flight begins and learn when the new aircraft, the first such plane ever to fly commercially in Africa, will land in Dar es Salaam.