(Posted 28th November 2022)
Welcome to positive change

You are part of a growing movement of aviation professionals who believe in global aviation safety standards across Africa and are keen to play their part in achieving that. This quarterly newsletter is part of the Foundation's effort to support you in playing your part as a safety champion and raise the bar in safety.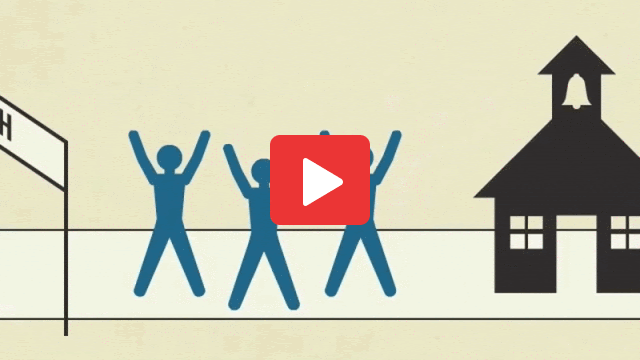 Leading vs. lagging indicators
Here's a neat little video on our website that explains leading & lagging indicators. Important to understand as you work on setting safety performance indicators (SPIs). SPI's where the topic of our latest episode of the Focus Sessions. Click here to watch that episode. 
VOUCHER
Dear safety champion,
Thank you for attending our events. This is how we show love! This discount code is valid for all March 2023 events until the 6th of January 2023
YOUR CODE BELOW
DISCOUNT10
Runway safety
Runway safety related accidents remain the most predominant High Risk Category of Occurrence in Africa and a high priority for the Foundation. Below some runway safety related news items.
The European Cockpit Association released a guide "Pilot's Best Practices for Prevention of Runway Excursions. Click here to download LATAM flight 2213, an Airbus A320neo, CC-BHB, sustained substantial damage when it collided with a firetruck during takeoff from runway 16 at Lima-Jorge Chávez International Airport (LIM), Peru. There were no fatalities inside the plane, but two firefighters inside the truck sustained fatal injuries, a third firefighter sustatined serious injuries. The detention of the pilots spurred a challenge to a positive safety culture in which "the sole objective of the investigation of an accident or incident shall be the prevention of accidents and incidents. It is not the purpose of this activity to apportion blame or liability". Click here for video footage of the accident.
New magazine available
We are in the 13th year of publication of Africa's aviation safety magazine. If you are a personal or Corporate Friend of AviAssist you are entitled to a copy in the post so you can read it anywhere, even if you have no screen near you. Friends and others can download the latest edition from our website. Click here to download
First safety exhibit at ASPC-Rwanda
The ASPC-Rwanda is all about Learning, Researching and Experiencing for aviation safety. We have recently installed the first safety exhibit there, allowing visitors to learn more about how aviation safety functions. We are welcoming future aviators and participants in our Rwanda based courses. We are also aiming to provide opportunities for secondary school pupils to visit in the near future. Click here to book your visit.
6-24 March courses in Kigali & Nairobi
Let us help you recover your operations in the affordable way we always do! Join us in Kigali & Nairobi in March for an exciting range of courses. Use the voucher code below for your 10% discount until the 1st of February! You'll find the March courses here below.
Human Factors in Aviation
Learn how to recognize the human element of the system to move to safer operations, greater productivity and smoother implementation of technology.
Ground operations safety
This course aims to improve safety and efficiency on the ground. Did you know it combines really well with our online Aeronautical Knowledge for Safety course?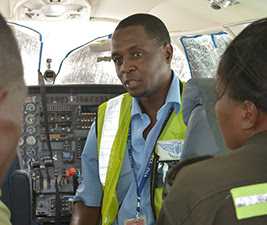 Leadership & teamwork in aviation
This course builds leadership ability to provide direction, workplace culture, continued learning, and optimise teamwork with feedback loops.
Safety in the news
Are single pilot operations an attempt to solve the pilot shortage?  
There's been a flurry of news about single-pilot flight ops. The thinking has been we are going first to see this with freighters. Turns out the USAF may have been first. Are single pilot ops an attempt to solve the pilot shortage? In the General Aviation arena, safety systems have been developed to autoland the aircraft in an emergency. Could these be extended for normal operations too? Click here to read more
Southern African drone industry refines regulations 
The Commercial Unmanned Aerial Association of Southern Africa (CUAASA) reports several milestones at the latest annual general meeting. Click here to read more

Flight Safety Foundation highlights persistent risks of 2021
Runway excursions, loss of control?in flight and controlled flight into terrain accounted for nearly 30 percent of all airliner accidents in 2021, according to Flight Safety Foundation's 2021 Safety Report. The report is based on an analysis of preliminary accident data and information contained in the Foundation's Aviation Safety Network (ASN) database Click here to read the report
Incident & accident reports
Praise should be given to those African countries that have already established a tradition of investigation and publication. Some of those countries are the ones whose reports are listed below. Sharing of incident and accident reports shall encourage other countries to follow those leading countries. Have you got a report to share? Let us know and we'll let the world learn from your work!

Kenya

Cessna 208 (Caravan) – Click here to download the final report
In the next edition
In the February edition of our newsletter, you'll learn more about….
Electric Aircraft
Learn about safety considerations of electric aircraft
AIMforSafety
Aeronautical information as a crucial chain in safe operations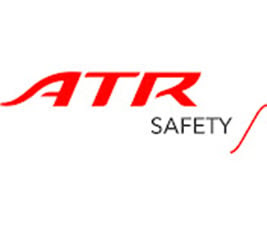 ATR safety
Learn more about how our partner ATR aircraft engages on safety
Leading, building and supporting effective and affordable safety promotion for the African aviation industry since 1995