#SHARINGMORETHANCOLOURS – BELGIAN WEEK IN UGANDA UNFOLDS

(Posted 14th November 2018)
The Belgian Week in Uganda is entering its hot phase now with the King's Day Celebration taking place tomorrow, for invited guests only, at the Kampala Serena Hotel.
It is there too that Chef Dries Cloet is this week preparing Belgian dishes with a menu fusing Belgian cuisine with Uganda's organic produce and products.
Served daily until Friday at the Pearl Restaurant – a repeat winner as Kampala's best fine dining restaurant – will be a range of starters, main courses and a typical Belgian dessert.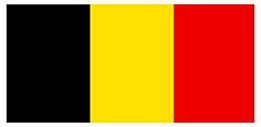 Belgian Week
Celebrating the Belgium Culture & Cuisine
Monday 12th- Friday 16th November 2018
Tomato and Watermelon
Keiems bloempje cheese, Ardense ham 
40,000/=
Carrot Soup
40, 000/=
Grilled Beef Béarnaise 
With pont neuf potatoes
60,000 /=
Or
Pan seared Duck 'al 'orange
Baby potatoes " krieltjes"
75,000/=
Or
Baked fresh Salmon 
Courgette-leek oil
75,000/=
Belgian Chocolate Brownies
Speculoos –pineapple
45,000/=
Furthermore, on the 17th of November is a special kids event planned with tales being read and a puppet show being performed for the little spectators, taking place as the Ambroseli School in Kampala's Bugolobi suburb from 13.30 hrs until 18.00 hrs.
All are welcome but registration is requested via Embassy Kampala <kampala@diplobel.fed.be>
Then, to conclude the commemorations with an eye for business will between the 19th and 27th of November see a delegation of Belgian entrepreneurs meet Ugandan entrepreneurs and where a contest (http://www.ondernemersvoorondernemers.be/wp/sustainable-technology-for-africa-contest-in-uganda/) will give Ugandans a chance  to get more skills and generally advice how to go about their ventures. Those with outstanding presentations will be able to pitch their business to investors from Belgium.
On the 20th of November will then a 'Development Day' take place with two panel discussions at the Hotel Africana in Kampala, one discussing Economic Transformation and Jobs while the second one is dedicated to Alumni who studied in Belgium.
The grand finale will then be a concert by 'Intergalactic Lovers' on the 21st of November, taking place at the Design Hub, 5th Street, Industrial Area, Kampala. Gates open at 18.00 hrs and the entrance fee is 10.000 Uganda Shillings.
For now it is bon appetite, good luck and an interesting and rewarding couple of days to all wannabe attendees of the various events.