SECOND ANTONOV CRASH IN A WEEK RAISES ALARM OVER CONGO'S AVIATION SAFETY STANDARDS

(Posted 25th December 2018)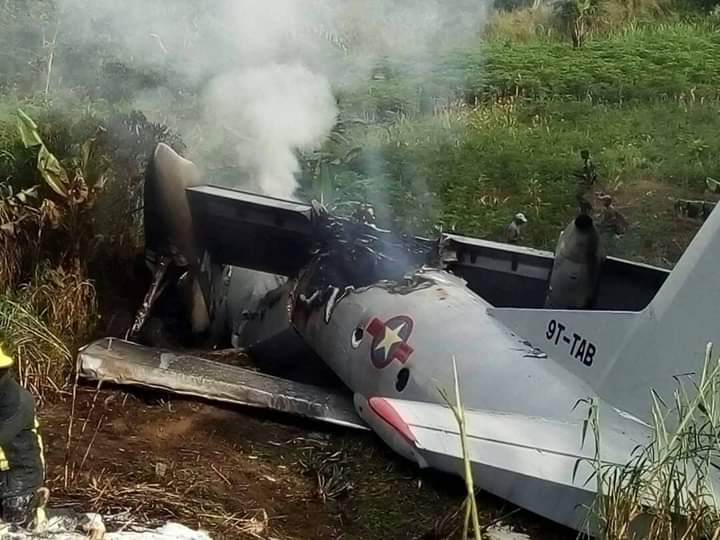 (Picture by Altesse Vihamba)
?@altesse_vihamba
Only a few days after the last Antonov crash in Congo have news emerged that a second accident happened yesterday when an A26, owned and operated by the Congolese air force with four crew and 65 soldiers on board crash landed in Beni.
https://atcnews.org/2018/12/21/another-antonov-crash-hits-congo/
Having left Kisangani earlier on did the aircraft, for reasons yet to be established, overshoot the runway while attempting to land, subsequently broke apart and caught fire, injuring at least 15 Congolese soldiers. Only the swift intervention of the airport fire services prevented the fire to spread further.
The aircraft, registered at 9T-TAB – no other details like first entry into service and MSN could be obtained at this stage after source offices had closed for the Christmas period – appears to be a write off according to pictures seen.
This latest accident, again of an Antonov aircraft, once more raises the heat on Congo's aviation regulators vis a vis safety oversight, training oversight and maintenance oversight and if one thing is clear, it is that Congo will for some considerable longer time remain on the EU Aviation Black List.
Meanwhile have also questions been asked about the quality of aviation fuel in Kinshasa, after a flight from the Congolese capital to Europe suffered repeated troubles on both engines but managed to safely reach its destination. An investigation into that incident is also underway. A regular source suggested that the engine problems were most likely caused by contaminated fuel prompting other airlines flying out of Kinshasa to demand quality assurances from the fuel suppliers.