(Posted 26th February 2023)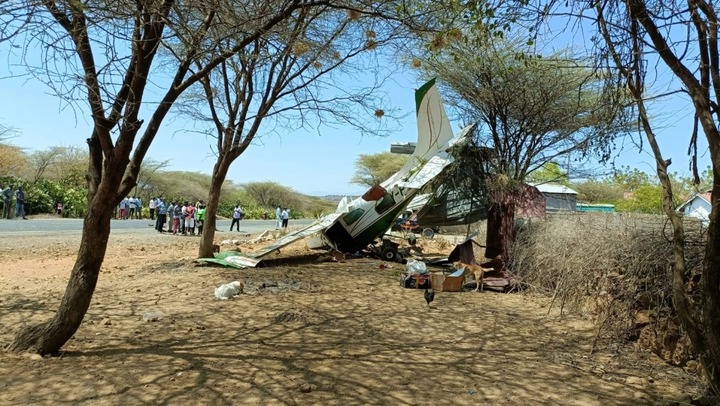 (Picture source social media / Twitter)
A privately owned and operated Cessna 210, registered in Kenya as 5Y-PEC, earlier today crashed while landing at the Campi ya Samaki airstrip / Lake Baringo. No additional information about the age of the aircraft or the point of departure for Lake Baringo could be established by the time of uploading this report.
The two occupants of the aircraft reportedly survived the crash but were admitted to hospital with serious injuries.
An air accident investigation has already been launched and local police is guarding the crashed aircraft to preserve evidence for the team dispatched to establish the cause of the crash.