KENYAN SPECIAL SECURITY FORCES DEPLOYED AROUND RIVERSIDE DRIVE AFTER REPORTS OF GUNFIRE AND THE SOUND OF EXPLOSIONS

(Posted 15th January 2019)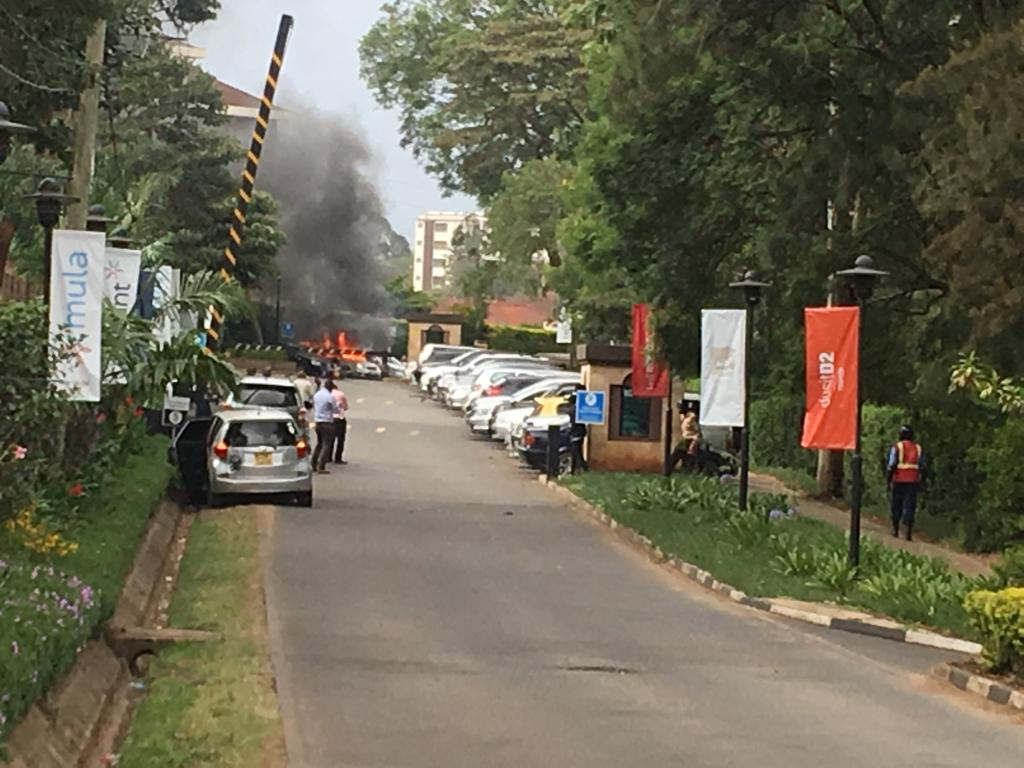 While full confirmation is awaited from the Kenyan government have multiple sources from the Kenyan capital Nairobi already reported heavy gunfire, the sound of explosions and a cloud of smoke over the Riverside Park complex, one of Nairobi's poshest business and residential areas.
From initial reports it would appear that the Secret Garden, a restaurant, was the target of a suspected suicide bomber but others appear involved too and the entire Riverside Drive area must now be considered a no go area until the situation has been brought under control.
Two videos were received, clearly showing the area and the cloud of smoke over the complex and the latest information indicates that people may have died at the restaurant.
https://www.facebook.com/WolfgangHThome/videos/pcb.10156740725956413/10156740721206413/?type=3&__tn__=HH-R&eid=ARBpTc_3L2P4YPo0O9CCUc69Yt9g1SRd6xDCY0a_3rgTX6APMp43i7zeZzHSLuZkUa1pWOr7U9XqCV2i
https://www.facebook.com/WolfgangHThome/videos/pcb.10156740725956413/10156740724286413/?type=3&__tn__=HH-R&eid=ARDbAc4R4icXu9M9oBFr0zLSwRutsRIt44H0OQNx6CIAEbpSKvKD-Zy-hlQKwOYJGaiwhsmWhHIQRQB3
Watch this space for ongoing update on Twitter @whthome and Facebook www.facebook.com/wolfganghthome