BRITISH AIRWAYS SET TO ADD AN 8TH FLIGHT TO NAIROBI FROM MAY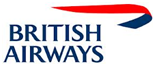 Information from Nairobi speaks of British Airways moving from daily flights to 8 flights per week, commencing in May this year, an intriguing development considering the airline has just dropped Tanzania's commercial capital Dar es Salaam from the schedule after decades of uninterrupted service.
The three flights to Dar per week now gone, it appears that BA seems to rescue some of the airline's waning fortunes in Eastern Africa by adding another frequency to Nairobi, where after the successful conclusion of the general elections last week all signs are now showing green for the local economy to go into bull mode.
'When Virgin pulled out from Nairobi in September last year, the main beneficiary surely was Kenya Airways. On a route like this BA should be double daily really to hold against KQ and Emirates but in the entire region they are falling short of such expectations. Dar is gone, Entebbe is just a few flights a week and not even daily and for Nairobi they only now move to 8. I heard the explanation that this is a good flight for business people overnight, but then, business people want a daily choice of such time savers and not be confined to just one such flight per week. But it is their strategy, their decision. I guess when the economy in Kenya picks up after the new government comes into place, Kenya Airways will again be the main beneficiary because they are more flexible and also fulfill the role as THE African link airline for SkyTeam. OneWorld just seems so detached from Africa and their only boost in Africa will come when Qatar formally joins' quipped a regular source from Jomo Kenyatta International Airport while passing the news earlier in the day. Still, an 8th weekly British Airways flight between Heathrow and Nairobi is good news for Kenya, for tourism and for trade, as it brings over 260 extra seats a week on the route and adds also much needed cargo capacity for Kenya's exporters of fresh produce. Watch this space for regular and breaking news from East Africa's vibrant aviation sector.