DESVAUX SACKING MAY PROMPT POLITICAL FALLOUT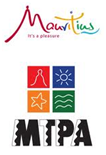 The sacking of MTPA Chairman Robert Desvaux, instead of the more widely expected cleaning house starting with the CEO Karl Mootoosamy, appears to now make ripples across the PMSD party of Deputy Prime Minister Duval, since Desvaux is by many thought to be literally the right hand man of Duval and yet, Tourism Minister Sik Yuen appears to have sacked him without giving the thumbs up or even getting clearance for his action from his party leader. There is speculation among informed Mauritians that should this blow up in the tourism minister's face he may even change parties, should he be taken to task and maybe even disciplined by the forthcoming meeting of the PMSD's executive on Wednesday.
A regular source from Port Louis hinted this development could be a major point of discussion in the party executive and provide yet more murky waters in which the political players in the island country habitually move. 'The question is on everyone's lips why it was Desvaux and not Mootoosamy who got sacked. It is obvious that this is a political football now and the repercussions may go far, should the Deputy Prime Minister chose to act against Yuen in any way. For certain Yuen has a lot of explaining to do. For the private sector, this is just another nail in the MTPA coffin the way that organization presents itself. It no longer has the confidence of the entire tourism sector and many are now almost openly demanding change, no matter on whose toes they step' said the same source who had sent the information on Monday in the first place.
What is clear though is that Mauritius' tourism industry needs a focused and visionary leadership to set the industry on a solid growth path again, nothing the present situation can by popular estimate provide. Watch this space as surely there are more twists in the tail coming up.