EATP TO LAUNCH IN UGANDA ON WORLD TOURISM DAY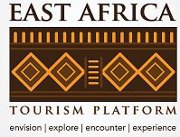 This years World Tourism Day celebrations in Uganda on the 27th of September will be spiced up with the expected launch of East Africas tourism private sector platform, EATP, which will complete the circuit of launches across the East African Community member states.
Celebrated around the world in countries valuing tourism, and celebrated at the behest of the United Nations World Tourism Organization, in short UNWTO, it signifies the day when the statutes of the UNWTO were fo4rmally adopted. This years theme Tourism and Energetic Sustainability will see the global celebrations take place in the Canary Islands city of Maspalomas at a time when global travel is expected, and on course, to exceed the 1 billion mark for the first time ever.
In Uganda the celebrations alternate between Kampala and other towns and venues across the country, last year in the Northern town of Gulu, but for the EATP launch of course this years event is set in the city of Kampala. The five member states will have their key tourism stakeholders present in Kampala for the launch, which is expected to be presided over by the recently appointed Minister for Tourism, Wildlife and Antiquities Maria Mutagamba. The Ugandan tourism fraternity, or at least those invited, will at last be able to witness the formal joining of hands with their partners in Rwanda, Burundi, Kenya and Tanzania and then be able to call upon EATP to carry out lobbying at the East African Community headquartes in Arusha to advance crucial and critically important issues like the common tourist Visa and other joint initiatives for the benefit of the entire region One Destination With Many Attractions. Watch this space.