BLUES & CHUTNEY OFFERS A NEW DIMENSION IN B&B HOSPITALITY IN ARUSHA



Its a Bed and Breakfast
Its a Bistro
Its a Bar
Its a Lounge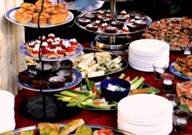 (Temptations galore at the new Chutney & Blues)
And yes, it is just about all one needs when visiting Arusha, the Capital City of East Africa. Opened just a few days ago its reputation is already making waves on the social media following the opening splash accorded to invited guests. The new B&B comes across as clean and functional, in fact almost quirky but for sure not as a boring bed and breakfast with a stern matron presiding over the comings and goings of the guests. Instead of disapproving looks visitors find bright smiles and a warm welcome from the team on duty.
Open daily from 9 am to 10 pm and weekends from 11 am to 3 pm, the restaurant is closed for guests from outside on Mondays but of course serves breakfast for guests staying at the B&C B&B.
A night sets one back by a mere 75 US Dollars for their best room though some rooms are even more affordable, which is an amazing bargain in this day and age.
Owned by, I am tempted to say who else, Rivertrees, that unmistakable country inn at the Usa river half way to the international airport, it can be expected that the pedigree of hospitality attained there will be leaving indelible marks on the new Blues & Chutney too in no time. It will be sure to provide that quintessential hang out for the local in-crowd as well as for visitors from the region and beyond, seeking something different yet in Arusha itself instead of 25 KM outside the city in albeit serene surroundings of course. Visit www.bluesandchutney.com for more information or visit their Facebook page via https://www.facebook.com/BluesChutney.