AVIATION, TOURISM AND CONSERVATION NEWS from Eastern Africa and the Indian Ocean islands.
A weekly roundup of breaking news, reports, travel stories and opinions by Prof. Dr. Wolfgang H. Thome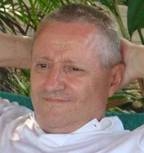 You can get your daily breaking news updates instantly via Twitter by following @whthome, join me on www.facebook.com/WolfgangHThome where the articles also cross load or read the daily postings on my blog via www.wolfganghthome.wordpress.com which you can also follow to get immediate notification when a new article is posted.
Fourth edition September 2012
Uganda News
EATP TO LAUNCH IN UGANDA ON WORLD TOURISM DAY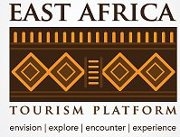 This years World Tourism Day celebrations in Uganda on the 27th of September will be spiced up with the expected launch of East Africas tourism private sector platform, EATP, which will complete the circuit of launches across the East African Community member states.
Celebrated around the world in countries valuing tourism, and celebrated at the behest of the United Nations World Tourism Organization, in short UNWTO, it signifies the day when the statutes of the UNWTO were fo4rmally adopted. This years theme Tourism and Energetic Sustainability will see the global celebrations take place in the Canary Islands city of Maspalomas at a time when global travel is expected, and on course, to exceed the 1 billion mark for the first time ever.
In Uganda the celebrations alternate between Kampala and other towns and venues across the country, last year in the Northern town of Gulu, but for the EATP launch of course this years event is set in the city of Kampala. The five member states will have their key tourism stakeholders present in Kampala for the launch, which is expected to be presided over by the recently appointed Minister for Tourism, Wildlife and Antiquities Maria Mutagamba. The Ugandan tourism fraternity, or at least those invited, will at last be able to witness the formal joining of hands with their partners in Rwanda, Burundi, Kenya and Tanzania and then be able to call upon EATP to carry out lobbying at the East African Community headquartes in Arusha to advance crucial and critically important issues like the common tourist Visa and other joint initiatives for the benefit of the entire region One Destination With Many Attractions. Watch this space.
SERENA SPONSORS PRESIDENTS SHIELD GOLF TOURNAMENT WITH 100 MILLION


Ahead of the 50th Independence anniversary, due to culminate with a range of celebrations across the Pearl of Africa on 09th October, is Serena Hotels injecting 100 million Uganda Shillings into the Presidents Shield Golf Tournament due to be held this Friday at the Uganda Golf Union course in the green heart of Kampala.
Serena has long been associated with such sporting events, especially when involving charitable causes, and been sponsoring corporate tournaments in Nairobi, Mombasa, Kigali and Kampala before, though not on such a significant scale here in Uganda. Serenas CEO Mahmud Janmohamed is expected to join Ugandas golfing who is who on Friday morning to tee off at 08.30 hrs with the winner being celebrated at the evenings dinner at the club house. Serena has since its formation in the early 1970s in Kenya grown to become the predominant hospitality group in Eastern Africa and is quoted on the stock exchanges in Nairobi, Dar es Salaam and Kampala.
Meanwhile it was learned that the Uganda Golf Union facilities are once again being upgraded and enlarged to move with the times, as Ugandas main championship course sees increasing demand for play from tourist and business visitors from abroad as well as their growing membership. The Kampala Serena Hotel as arrangements in place for guests of arguably Ugandas finest hotel to play at the course by paying just green fees and caddy services, an addd bonus for those choosing to stay at the Serena, besides their superior hospitality of course.
Anthony Chege, General Manager of the Kampala Serena Hotel, made the announcement earlier in the week when issuing a media release about the event. Watch this space.

MINISTRY OF TOURISM TO TAKE A FRESH LOOK AT FUNDING SOURCES
Details are beginning to emerge of how best to make operational certain provisions in the Tourism Act pertaining to the introduction of a levy, which could solve the perennial problems of marketing funding the sector has suffered over the past two decades.
While provided for in law, the implementation of the levy, alongside other provisions, has stalled similar to the implementation of significant parts of the tourism policy launched in 2005, which at the time was looked upon as ground breaking for the region. Much of it has found its way in to the current strategies of neighbouring countries how best to tap into tourism resources while due to lack of funding and what more and more appears to be a general lack of interest in the sector by the powers that be, besides lip service being paid from time to time, progress in Uganda has been agonizingly slow.
A source within the corridors of the ministry of tourism has confirmed that a consultant had been engaged to look into alternative funding sources even though it appears that the provisions for the levy and the intended beneficiaries may have been misunderstood. The concept of the levy was created to benefit tourism marketing, the national hotel and tourism training institute in Jinja as well as support a grant scheme, support for research and product development and assistance to sector associations, but NOT to fill the coffers of the ministry itself.
Subsequently have concerned stakeholders raised the alarm over such plans, including questioning the possible collection methods to be used. What has been broadly opposed is any collected funds go to government directly, as getting even a fraction back for the intended purpose will be a Herculean task, Subsequently have some stakeholders looked at the mechanism of Kenyas CTL collections, known as Catering and Training Levy, which now goes into a dedicated trust fund, administered by a board of trustees which include a significant participation from the private sector, to ensure that funds are not misused or diverted to finance general ministry duties.
Suggestions made by the consultant to load levy payments on UWA park fees, the CAAs airport taxes and others have also met with stiff resistance, as it would further impact on the overall cost of a holiday in Uganda, already amongst the highest in the region, leaving tourism stakeholders with the difficult task to formulate a united front, speak with one voice, make a series of sound and practicable proposals and then lobby across the board to have their input incorporated in the way forward. Watch this space.

Kenya News
CONFUSION REIGNS OVER ASSET DIRECTIVE BY THE TRANSITION AUTHORITY
A directive issued earlier this week by Kenyas Transition Authority which is charged with an orderly transfer of assets to a number of new administrative entities created under the new constitution, has thrown in doubt efforts to divest of shareholdings by the Kenya Tourist Development Corporation, which was aimed to generate funds as well as streamline their portfolio.
The Kenya government, through KTDC, holds greater or lesser percentages in the shares of such companies like the InterContinental Hotel, the Hilton Hotel, Mountain Lodge, Kenya Safari Lodges comprising Voi and Ngulia safari lodges and the Mombasa Beach Hotel, and a range of others, which were due to go on sale already last year.
In a number of cases the other shareholders in the companies will have a first right of refusal, i.e. must be offered the shares first before the general public would have a chance to buy into those companies, and in some cases a clear interest to do so was already expressed publicly.
However, the directive by the TA this week has now created a legal grey area as it is presently unclear if the directive also applies to KTDC holdings, as after all a number of new parastatal bodies was created under the recently gazetted Tourism Act, some of which may require asset transfers from the previous corporate bodies.
The directive is presently in place backdated to March this year until March 2016, and though clarification is being sought this may delay matters once again.
The general public has in the past denounced the undervalued sale of public property and assets to politically well connected individuals and demanded that past deals be investigated and where possible reversed to stem corruption, and in the case of tourism the most glaring of such transfers was the sale of the Grand Regency Hotel some years ago to Gadaffis LAICO Hotels, which raised a massive storm of public outrage and complaints but was let go anyway, carried out by none other than controversial Amos Kimunya, now again under the spotlight of a parliamentary committee for his alleged misdeeds as transport minister.
Watch this space to see how this latest twist in the tale of attempting to divest from KTDCs tourism holdings will play out in coming weeks and months.

KAA INVITES STAKEHOLDERS FOR FURTHER CONSULTATIONS OVER AIRPORT DESIGN


No sooner had the Kenya Airport Authority CEO Stephen Gichuki returned to his office did he move to implement the cabinet requirement for the Project Greenfield to go ahead and invited a number of stakeholders to provide their final input, recommendations and observations.
Gichukis return, in itself a proverbial slap across the faces of still in office transport minister Amos Kimunya and his cohorts on the KAA board he used to push the CEO out of office, resulted in swift action, according to a regular aviation source from JKIA aimed to please those in cabinet who came out on his side as the source put it: Gichuki knows who butters his bread, no longer the minister for transport but cabinet and the presidents office. They are keen to see this airport expansion go underway, but the vote was also conditional on having all stakeholders involved. Gichuki is now calling for the submitted design given by the project consultants to Anhui Construction to be given one final review, and Kenya Airways, Civil Aviation Authority, the Vision 2030 Secretariat, security, customs and immigration are all required to respond and submit their input. The good thing, the other airlines, handling companies, the tourism sector, cargo agents in fact everyone who matters has been given the same opportunity. Cabinet gave the order and Gichuki is not wasting time but moving. That is the good news now. The bad news is that Kimunya is still in office and the KAA board still unchanged. They may yet try to throw spanners in the works and really should be thrown out to clear the way for the project to go on undisturbed.
While KAA has not immediately announced a timeframe for the consultative engagement between all parties, the period given will not be very long so as to avoid further delays beyond the 9 months which Kimunya and the KAA boards action have already caused.
The cost of the project have reportedly already risen from an initial 55 billion Kenya Shillings to 65 billion Kenya Shillings and any major proposed alterations to the plans as a result of the consultations now underway may result in yet higher cost for Kenyas most important aviation infrastructure project undertaken yet.
Though shown recently in a related article, here below is the broad outline of the new Jomo Kenyatta International Airport infrastructure development, taken from a Kenya Airways Investors Presentation which was published ahead of the share rights issue back in April this year. The slide shows both ongoing expansion works as well as the Project Greenfield overview, critical to the rollout of Project Mawingo by Kenya Airways, which spells out the national airlines 10 year strategic plan for network and fleet expansion. Subsequently a source close to KQ said: The new expansion development for JKIA will help Kenya Airways to accomplish growth and expansion targets. KQ and their partners will be the main users of the new facilities and it is only in order to give them a final opportunity to submit their wish list to KAA. Yes there were some consultations before also but this is a cabinet directive for the project to kick off and KQ will be playing their part in this, they are the national airline after all. Watch this space.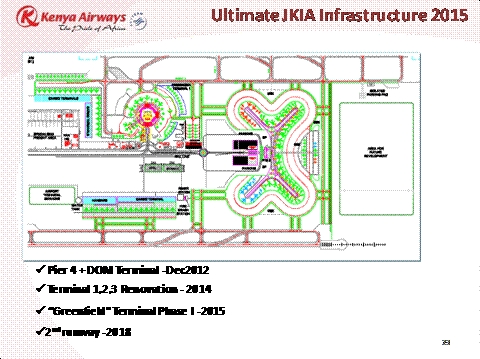 LEOPARD BEACH TAKES TOP RANKING AGAIN AS GALA NIGHT PULLED FROM NAIROBI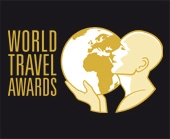 What was to be a night to be remembered for Kenyas if not Africas tourism fraternity, the World Tourism Awards Africa Gala Dinner, during which the continents winners were to be announced in the capital Nairobi in October, has reportedly been pulled by the organizers, citing the cancellation of an agreement they had with Kenya Tourism.
The shock news emerged last evening when it became known that the Diani based Leopard Beach Resort and Spa had for the third year running claimed top spot as Kenyas leading beach resort, the proverbial hat trick otherwise only seen on the football field but replicated here in terms of global recognition for quality services, getting better with the years.
The instant celebrations at the Chui were as a result rather subdued, realizing that this wonderful opportunity to put Kenya into the global tourism spotlight with the first ever World Travel Awards ceremony for Africa to be held in Nairobi, was not to be after all.
A top executive from the World Travel Group was quoted to this correspondent to have expressed his extreme disappointment, diplomatic speak for meaning he was furious with the Kenyan tourism officials negating on their agreement. This appears more mindboggling as reportedly substantial concessions had been made in regard of financial and logistical requirements to accommodate the Kenyans in the face of their budget cuts and a looming austerity programme unfolding.
The immediate reaction in the late hours of yesterday was overwhelmingly divided between angry and resigned to the fact, but two stakeholders in regular contact with this correspondent had this to say: We seem to be getting such bad news from you of late when our own officials keep quite hoping for the news not to come to light. We have been saying this all along, when Balala was sacked tourisms fate in this years budget was sealed. Our present minister lives in cuckoo land when he thinks that the budget cuts for KTB can be sustained without having a serious impact on our ability to market Kenya abroad. We are just over 6 months from general elections and this is the time we need to be out and about telling the world we are ok here. This is the time to bring the spotlight to Kenya. This is the time to host such high profile events. We know that the KTB staff is trying their best but the fault for this is entirely on our ministers side who has failed to stand up for the sector. Plans to put VAT on tourism products and services, budget reductions and a lack of sectoral incentives are a result of him not being able to stand up for us. This will not be forgotten but anyway, the damage is done while another regular source from the coast added coast tourism arrivals are down compared with last year. If the Leopard Beach got this prestigious award again, it should be celebrated in Kenya and not at the Asia function in Singapore. How can our ministry let us down, let Africa down like this at the last moment, leaving the organizers not a chance to even find an alternate venue. Maybe you in Uganda could have stepped in while you celebrate your Golden Jubilee of Independence but being told this is now off and gone is bad news. It also adds to a series of negative headlines of airlines pulling out of Mombasa or reversing their decision to come to Mombasa. I personally think our governments entire approach to tourism is flawed and faulty. They create a multiple duplicated administrative set up with all these new parastatals eating into the available funds instead of having one strong body which coordinates all those functions. We are fragmenting instead of consolidating and it will cost us an arm and a leg to sustain, taking money from marketing. This is very disappointing for us in tourism and to be honest, very embarrassing for us to be let down by our ministry.
The World Travel Group, organizers of the annual World Tourism Awards, have announced that their Asia ceremony in Singapore within the framework of ITB Asia between October 17 19 can be an option for those African winners who can attend and as a second alternative offer others to use WTM in London as a platform to hand over the awards to winners from Africa.
Congratulations and bouquets to the owners, management and staff of the Chui and barbs galore for those responsible within the Ministry of Tourism for backing out of what appears to have been a firm commitment, robbing Kenya and East Africa of a prime opportunity to have the spotlight put on our region. Watch this space.
UNDP AND GEF SET TO PARTNER WITH KENYA TO PROMOTE WESTERN TOURIST CIRCUIT
Information has been ascertained that the United Nation Development Programme and the Global Environment Facility, in short GEF, have set aside a joint 220 million Kenya Shillings to support partnered initiatives with amongst others the Kenya Forest Service, the Kenya Wildlife Service and NEMA to help in highlighting the attractions available in the Western Kenya region but hitherto little exploited by mainstream tourism.
The initiative is including a community sensitization component, advising residents around biodiversity hotspots and living near tourism attractions how to harvest tourism proceeds by offering local guiding and other services.
Said a source close to the new programme but not officially authorized to speak on the record: What the programmes try to accomplish is to vest ownership in localized tourist attractions in the local community. Once they see that there is an earning potential in it, they will embrace it. In the process we manage to protect wetlands, forests and other environmentally sensitive sites.
Amongst the target areas will be the Kakamega Forest, the Cherengani Hills and the Nandi Forest amongst others, already identified by the Kenya Tourist Board as part of their own efforts to open up Western Kenya and showcase its many attractions to more foreign but also local visitors.
KTB has over the past year accelerated efforts to boost domestic tourism, not just to the coast and the national parks but also to the lesser known spots upcountry and dubbed the initative #TembeaKenya, easily followed on Twitter when clicking on the hashtag lines. Way to go, KYC or Know Your Country as I always say.

MUSCLE FLEXING OVER KENYA AIRWAYS CONTROL SEEN AS AN ACT IN VAIN
When Kenya Airways management recently, and rightly, ignored an illegal directive by the Prime Minister over the planned staff rationalization programme, Odinga, who had made himself a willing tool of the unions links with which is a long standing hallmark of his familys politics ended up with the proverbial egg over his face, prompting his loyalists to seek swift redress, or as others will see it, revenge on the national airline.
News have since emerged that attempts are now underway to use the slightly increased shareholding by the Kenyan government, risen after the share rights issue in April this year to just under 30 percent compared to KLMs 26.3 percent, to demand greater rights on the board of the airline, where both key partners have 2 directors seats.
Undoubtedly prompted by persistent rumours of the airlines Group Managing Director and CEO Dr. Titus Naikuni preparing himself for a political careers after serving for 10 years at the helm of Kenya Airways, and recording some of the most significant advances and successes the airline ever recorded in its history since privatization in the 90s, shareholders are keen to see this potential succession situation sorted out in good time. A potential successor could be sourced from outside the airline to bring in an aviation guru of top ranking, should a replacement become necessary. It is here that reportedly Odingas merry men seek to gain influence, demanding that government should have a greater say in the appointment of top executives from here on, reflecting their slightly risen shareholding, while regular aviation observers immediately tore through the charade calling it for what it truly was, a purely politically motivated and self serving act by an individual or his party rather than reflecting broader government consensus on the issue.
The man got his toes stepped on after he stuck them out too far when he took the side of his union buddies said a regular and often outspoken airline source from Nairobi before continuing Recruitment of a top executive should be left to the board of directors, directly or in conjunction with a head hunting company, and political considerations have to be left out of it. This is a publicly quoted company with a lot of private and institutional shareholders including the almost 10 percent stake by the IFC and they will absolutely disagree with the plans of one man or one group to inflict their revenge by trying to influence recruitment so that they can place a sycophant there. For me it is evident what troubles we would be in for. We have always advocated to bring in professionals into KCAA, into KAA instead of political appointments which for government bodies still seems normal, but aviation needs professional people who understand the sector. Government needs maybe reminding they are to create an enabling environment for business, but stay otherwise out of business, and not try to claw their way back in like it is apparent here. Aviation has no place for politicians any longer, because if they were in charge we all be broke by now. And remember, the staff adjustment programme had been sanctioned by the board of directors where Njiru and Kinyua represent government [Permanent Secretary Ministry of Transport Cyrus Njiru
and Permanent Secretary to the Treasury and Ministry of Finance Joseph
Kinyua] and surely accepted the rationale behind the decision. It should prove that this is an agenda by one man with a bruised ego, not the Kenya government per se.
Going by past records, the board of directors of Kenya Airways, which comprises a total of 11 members according to information at hand, is elected through the companys annual general meeting where periodically directors have to retire according to the memorandum and articles of association of the company, though can offer themselves for re-election as long as their main shareholding constituencies still back them. In the case of the Kenya government, it was long ago decided to have the two Permanent Secretaries of the ministries of Transport and Finance placed on the board to inject top level representation to the board, while the same applied to the two directors put forward by partner airline KLM. The companys financial year runs through March 31st 2013, to be followed by an AGM at a later stage when accounts are presented to shareholders and, as may be the case, elections for directors to be held again, well after the envisaged March 04th general elections in which a new government set up will be determined for the country and which could see new government representatives attached to the Kenya Airways board. But that will be then and we now need to watch the now and in between, so keep your eyes trained to this spot.

NOW BRUSSELS AIRLINES PULLS MOMBASA FLIGHTS TOO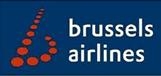 A regular source from within Brussels Airlines, with the utmost reluctance and on condition of strictest anonymity, confirmed what the aviation grapevine had been whispering about for the past few days, that indeed the planned flights from Brussels to Mombasa, once a week, have been shelved.
Initially due to commence later this year, this latest departure, or to be precise like in the case of Qatar Airways rather NON ARRIVAL will hit the tourism sector hard, as many had vested hope in another scheduled airline, and of the pedigree of Star Alliance member Brussels Airlines, coming to Mombasa but now also turning their back on Kenyas coastal city.
Coast arrivals are down, some say by 25 percent compared with last year, and in recent weeks were news broken here that Qatar Airways had decided, reportedly over traffic right issues with Kenyan government officials, to pull their inaugural flight due for 15th August and postpone indefinitely the launch of this destination. South Africas 1Time has left Mombasa too, citing high operational costs for Kenyan airports and softening demand in the face of a series of negative media reports on incidents in Mombasa of late, and Air Berlin too has confirmed they will drop Kenya from their range of destinations come 2013.
A regular source from the coast had this to say (verbatim reproduction of a phone call): You are joking, surely? No? You mean this is true? Here we still know that flight will be coming to Mombasa but if you say this is being cancelled it must be true. You have a bad habit of breaking such news to us but then at least we know what is coming. A lot of resorts are now working the local and regional market where potential travelers know that a lot what is written in the papers is rubbish, but it will be difficult to make up for the loss of charters and the added seats from those which were due to start and have now pulled away. I think it is time to let expatriates from within the EAC come to Kenya without Visa to tap into that market because we know that the Visa fee for a family costs them 200 bucks and then they can spend that money somewhere else like in Dubai where the cost of a holiday is at times even lower, flight included. And I think our tourism minister has to rethink his approach to the market and stop putting his head in the sand. This is serious and I think we need to sit with all stakeholders, first at the coast and then nationally to revise our strategy of marketing ourselves.
Other sources in Kenya confessed not knowing about this development and were taken by surprise when confronted with the news, with airline officials remaining tight lipped over the reason for the cancellation. Watch this space for breaking and regular news from East Africas ever changing aviation scene.
KAA SIGNS CONTRACT AS PRESSURE ON CHAIRMAN GROWS TO RESIGN


Information was received over the weekend that the Kenya Airport Authority has finally signed on to the contract for what is generally referred to as Project Greenfield, the planned major expansion of Nairobis Jomo Kenyatta International Airport with a second runway and a completely new terminal complex. The 55 billion Kenya Shillings project, or just under 654 million US Dollars at current rates, is set to restore East Africas main aviation hub as the undisputed airport in the region, with added capacities able to cater for traffic growth for at least two decades.
Only a day prior to a cabinet decision last Thursday to fast track the project and move with all due haste and with all stakeholders involved, had the board of KAA attempted to get a court order in a last ditch effort to have the project halted, according to reliable information at the bidding of the still in office transport minister Amos Kimunya, but had to yield when they got the cabinet directive which overruled Kimunyas stop directive and his intensive behind the scenes scheming.
In fact sections of the board of KAA and in particular the chairman now stand accused to have well near conspired with the minister to bring the project down, and the CEO of KAA along with it and pressure is growing for the chairman to step down together with his misguided loyalists on the board, now that Kimunya clearly has lost this battle. Regular pundits anticipate that should Kimunya lose his cabinet seat, his KAA board cronies too will have to pack up and go.
Meanwhile will CEO Stephen Gichuki return to his office in a more than triumphant manner, having slam dunked the chairman of the board and the minister and asserted his position, after first being locked out of his office inspite of a court order which had instructed the KAA board to lift the suspension slapped on him on August 23rd. This action is now viewed as an act of conspiracy between Kimunya and the board and further investigations into that sordid affair are likely to follow to establish if any laws were broken in the process.
Ground breaking is now anticipated later this year, performed by President Mwai Kibaki and full scale construction could begin within weeks after that.
Said a regular contributor overnight: It is time order is restored at KAA. They got enough problems as it is and the wrangles between Minister, board and CEO have disrupted a lot of work. What is important is to finish the ongoing work on the new terminal and current expansion for new parking of aircraft and a new car park to decongest JKIA and then push ahead with the new project, starting with the second runway. That is even more important for the airlines now than the new mega terminal and the airline representatives will as stakeholders give their professional opinion when the consultative meetings start. Every time there is a runway incident, all inbound and outbound flights must divert. That is costly and disruptive. A second runway will take care of such problems and keep flights going.
Recent repeated transits, arrivals and departures via JKIA by this correspondent in recent weeks also once again confirmed the level of congestion in the main terminal at rush hour periods and how very distant parking positions for aircraft are now allocated as air bridges and parking outside the domestic terminal are exhausted. Relief here cannot come soon enough, that is clear, to keep leisure and business travel to Kenya going and eventually reduce and reverse the ongoing negative publicity and ratings JKIA regularly gets from travelers and aviation observers. Watch this space to find out if there are more twists in the tail still to come.
Tanzania News
BLUES & CHUTNEY OFFERS A NEW DIMENSION IN B&B HOSPITALITY IN ARUSHA



Its a Bed and Breakfast
Its a Bistro
Its a Bar
Its a Lounge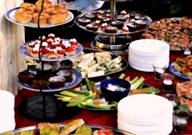 (Temptations galore at the new Chutney & Blues)
And yes, it is just about all one needs when visiting Arusha, the Capital City of East Africa. Opened just a few days ago its reputation is already making waves on the social media following the opening splash accorded to invited guests. The new B&B comes across as clean and functional, in fact almost quirky but for sure not as a boring bed and breakfast with a stern matron presiding over the comings and goings of the guests. Instead of disapproving looks visitors find bright smiles and a warm welcome from the team on duty.
Open daily from 9 am to 10 pm and weekends from 11 am to 3 pm, the restaurant is closed for guests from outside on Mondays but of course serves breakfast for guests staying at the B&C B&B.
A night sets one back by a mere 75 US Dollars for their best room though some rooms are even more affordable, this is an amazing bargain in this day and age.
Owned by, I am tempted to say who else, Rivertrees, that unmistakable country inn at the Usa river half way to the international airport, it can be expected that the pedigree of hospitality attained there will be leaving indelible marks on the new Blues & Chutney too in no time. It will be sure to provide that quintessential hang out for the local in-crowd as well as for visitors from the region and beyond, seeking something different yet in Arusha itself instead of 25 KM outside the city in albeit serene surroundings of course. Visit www.bluesandchutney.com for more information or visit their Facebook page via https://www.facebook.com/BluesChutney.
PULL UP YOUR SOCKS KAGESHEKI TELLS NAMANGA IMMIGRATION STAFF
Complaints received while on a recent visit to Kenya, about the often slow and cumbersome processing of tourists, prompted the no nonsense and hands on Minister for Natural Resources and Tourism Amb. Khamis Kagesheki earlier this week to make a surprise visit to the border post in Namanga, to see for himself what prompted those complaints. According to stakeholder reports from Arusha the minister clearly did not like what he saw and took aim at absentee immigration and customs staff, causing queues and delays for tourists and business people wanting to cross into Tanzania.
Namanga is a key border crossing for tourists on road safaris visiting both Kenya and Tanzania, as present regulations by Tanzania require tourists to switch to Tanzania registered vehicles, either at the border directly but latest when reaching Arusha, as the key Bologonja border post between the Serengeti and the Masai Mara remains closed at the behest of Tanzanias tourism industry seeking protection against competition from Kenya.
As a result are tourists compelled to drive from the Masai Mara all the way via Nairobi to Namanga and then reach the Serengeti via Arusha, Mto Wa Mbu / Manyara and Ngorongoro, before backtracking once again for their departure back home.
Namanga is therefore a crucial link between the two countries but has been hampered by poor services and facilities, which in particular during rains makes the border crossing a logistical nightmare for tourists in the absence of sufficient shelter from the weather.
The crossing is further made difficult in the absence of a common East African tourist Visa, which has been proposed for over 10 years but is still stuck in consultative stages over revenue allocation should a tourist then visit two or more countries in the region and proposals driven by the greed of immigration departments to double the fee has met with stiff resistance by the private sectors in the member countries of the EAC, already citing Visa cost as one of the reason why holiday packages to beaches and the safari parks are so high.
It is understood that Kagesheki has taken up his findings with his respective colleague in cabinet to prompt some immediate action and make this crucial land border crossing more efficient and user friendly, similar to the handling at airports where thankfully now immigration counters are staffed fully during periods of multiple arrivals and departures at the same time. Watch this space.

FAST JET SELECTS TANZANIA AS AFRICAN START UP COUNTRY



A periodic source from the UKs aviation industry has passed information that Tanzania has been selected as the first country to commence FastJet operations in Eastern Africa, no surprise to regional aviation pundits who have harboured doubts about Kenya being the first as a result of ongoing wrangles with managers associated with Fly540, generally thought of as considered unfit by the promoters of new outfit FastJet to serve under the new setup.
Subject to regulatory approvals flights should commence by November this year, though this time frame may not have taken into account the often foot dragging attitude of regulators in East Africa, some of whom have been described by an aviation source on attachment in East Africa to improve aviation regulatory standards as non descript office moles with no understanding of aviation at all.
It has been ascertained since receiving the information that apparently an A319 aircraft has been leased from BBAM and will be positioned to Dar es Salaam sometime in October to start the process of registering the aircraft and having the mandatory inspections carried out by the Tanzania Civil Aviation Authority. Recruitment of staff is reportedly ongoing too, to have all ready to go when the first flight will eventually be launched.
With fares projected to be as low as 20 US Dollars per sector, PLUS the huge regulatory fees and other charges like airport taxes that is, the new airline is bound to raise fresh interest in Tanzanias aviation industry which has been dominated by Precision Air and the constant on off on off by moribund state carrier Air Tanzania. The latter has been perceived as at best making a limited comeback courtesy of public resources being poured into it and at worst lingering along on the ground more than in the air with presently no functioning aircraft and engulfed in yet more legal troubles over the lease of an aged B737-500, which as predicted was found too expensive and probably also too large to resume operations with, before the airline pulled the plug after leaking money as if there was no tomorrow.
Routes to be flown by FastJet are, again subject to regulatory approvals, thought to be Kilimanjaro and Mwanza to start with before expanding into the region with such destinations as Nairobi, though the 150 or so capacity of the A319 in an all economy configuration will be a challenge to fill, considering existing competition and the inevitable market reaction of both Precision Air and partner Kenya Airways vis a vis both fares and additional bonuses for holders of frequent flyer memberships.
Watch this space for breaking and regular aviation news from East Africas vibrant aviation sector.
TANZANIA TOURISM AND CONSERVATION INSTITUTIONS FACE MAJOR RESTRUCTURING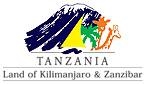 Regular sources from Dar es Salaam report that a high powered delegation from Zimbabwes Tourism Authority were in Tanzania recently on invitation of the government, holding bilateral discussions and sharing experience of how the institutional structure of Tanzanias tourism and wildlife management could be streamlined and improved.
The Minister for Natural Resources and Tourism, Ambassador Khamis Kagesheki, subsequently went on record with the media in Dar, explaining that indeed plans were afoot to streamline operations of several tourism and conservation bodies, where a pooling of administrative functions could result in major savings while at the same time making tourism marketing and conservation efforts more effective. Specifically named were TTB, TANAPA and the Ngorongoro Conservation Area administration, though other related bodies too could become part of a newly merged and united Tanzania Tourism Authority.
When Kagesheki took office a few months ago, after his hapless predecessor Ezekiel Maige was finally sacked over his gaffes and assorted political missteps, the new minister immediately vowed to root out any corruption, laziness and anyone failing to perform, already resulting in sackings and suspensions of key individuals in the wildlife management department of his minister. Other similar measures are according to a usually well informed source being lined up, clearing more deadwood and individuals under suspicion and the visit by a top level team from ZTA, which will result in a reverse tour to Harare by selected individuals to see how the structure works on the ground.
Kagesheki was quoted to have emphasized that the formation of a new authority with responsibility over the countrys tourism promotion, the national parks and conservation areas.
The set up is not unprecedented in the East African region as Rwanda first broke ground with the formation of ORTPN, the office for tourism and national parks, later somewhat controversially integrated into the Rwanda Development Board as a department, while conventional wisdom would dictate that tourism and conservation be treated as standalone entities free of internal competition over resource allocation and to aid the speed of decision making. Kenya in contrast has under the now in full force new tourism act created a number of standalone bodies, all requiring a separate administration structure which has already been described as expensive duplication of back office structures by one regular source from Nairobi while another described it candidly as a job creation machinery ahead of the next elections to garner political support for candidates. Whatever prompted Kenya however to fragment the public sector to this extent, something which may well be reviewed and reversed in coming years, Tanzania seems to go the way of centralizing the key elements on tourism promotion and wildlife conservation, similar to Rwanda and certainly tailored along the example of Zimbabwe, which according to information received from a reliable source in Harare will play a major advisory role in these changes.
Watch this space to stay informed on the next steps taken and learn about the timeframe of the intended reforms and restructuring now clearly gathering momentum.
Rwanda News
RWANDAIR SET TO SOAR AS NEW AIRCRAFT DELIVERIES DRAW CLOSER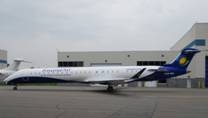 (RwandAirs new CRJ 900 jet, in the final stages of assembly)
When half a year ago news were broken here that RwandAir had indeed put pen to paper and ordered two brand new CRJ900 jets, plus at least one confirmed additional option from Bombardier in Canada, after all not settling for the overtures of Embraer which had pulled out all stops to score, some other airlines in the region had the proverbial sit down and scratched their heads, wondering what Rwandas national airline was up to, and more important, how did they do it.
A few years ago, CEO John Mirenge never tires of pointing that out with understandable pride, WB was a virtual airline, not owning a single aircraft at the time. When acquisition talks with the remaining single suitor came to a halt, the airline, and Rwandas powers that be recognized that as a landlocked country they needed a national carrier as a strategic asset and a management to match ambition a new direction was mapped out and presented for consideration. The subsequent changes were swift and for many surprisingly decisive, not though for close observers of Rwanda Incorporated. The airline wetleased a Bombardier Dash 8 aircraft from Kenyas ALS, then added two B737-500 on lease from GECAS and two CRJ200 on lease from Kenyas Jetlink, before eventually purchasing two CRJ200 jets from Germanys flag carrier Lufthansa, along with a maintenance package and maintenance support. Suddenly, the airline had 4 jets, two leased and two owned plus the turboprop for domestic flights and near regional routes like Bujumbura and Entebbe. Destinations were added, as were frequencies to key destinations like Nairobi and Entebbe. And again to the surprise of many, last year RwandAir took delivery of two owned B737-800 SkyInterior, beating established airlines like Ethiopian to the door in being the first airline in Africa to fly the new birds. Then news broke of an MoU having been signed between RwandAir and Boeing for the purchase of two B787 Dreamliners, giving notice of intent that the airline was in a few years going to fly intercontinental to key destinations in Europe, perhaps India too, to connect the Land of a Thousand Hills with the world at their own terms, not at the mercy of others.
The arrival of the new B737NGs brought about further changes, with the airline flying 6 times a week to Dubai now, three of the flights with full traffic rights via Mombasa, while Johannesburg is now served daily and the West African destinations of Brazzaville combined with Libreville and Lagos three times a week each.
Yet, when the CRJ200 were sold, some of the scheduled departures had to be rationalized, in other words frequencies were re-worked to allow the remaining fleet to operate on schedule. Still, Mwanza was added in July, with the Dash 8 flying there three times a week and a number of new destinations are on the drawing board, when the new jets arrive next month.
(The business class section of the new CRJ900 in a 2×1 configuration of 7 seats and 2×2 in economy with 68 seats)
October 22nd has been given from a usually very reliable source within RwandAir as the date the first of the two CRJ900 will touch down in Kigali, to be followed within a week or so by the second aircraft. Again, like with the B737-800 SkyInterior RwandAir will be the first African airline to fly the CRJ 900 across the skies of the continent. Configured in a dual class layout of business and economy, the new birds will undoubtedly give the airline new lift and will show the regions aviation industry what can be done when all pull in the same direction and follow a well thought out business plan. What will in the weeks following unfold will be of keen interest to many, but let it suffice now to say more destinations, more frequencies on existing routes and substituting the B737s on routes like Entebbe with the new birds, allowing the larger aircraft to be redeployed where they are needed.
The next round of acquisitions will be coming up when the leases for the two B737-500s mature and speculation is rife what will happen then. Will it result in upgrades to the B737-800 or perhaps the smaller B737-700 or turning the option for another CRJ900 into a firm order or two. What is a certainty is that RwandAir will continue to surprise many, observers, the media and mostly their competitors, as the team at the helm, CEO John Mirenge and Chairman of the Board Girma Wake, previously a long serving CEO at Ethiopian Airlines, for sure will scheme up a few more surprises where they want to take RwandAir in coming years. Watch this space for breaking and regular aviation news from the Eastern African region.

GVTC RAISES 30.000 US DOLLARS FOR VIRUNGA NATIONAL PARK SUPPORT
The Rwanda based Greater Virunga Transboundary Cooperation which brings together the three gorilla countries of Rwanda, Uganda and Congo DR, has reportedly managed to raise 30.000 US Dollars in financial support for the Virunga National Park in the Eastern Congo, located right in the middle of the latest round of fighting, which has started a few months ago following the dismal failure of the UN peace keeping forces to keep an unbiased peace for all and not a select few only.
Emergency signals were sent from the staff at the Virunga park headquarters and from NGOs working with the park to protect and preserve the gorilla populations and other game in the park, following a dismal deterioration of their supply situation and the notorious neglect often reported here from the regime in Kinshasa vis a vis the release of cash to keep operations going. The funding generously granted by the Royal Norwegian Embassy in Kampala / Uganda will go directly towards the upkeep of the park staff and a communication received from the GVTC offices in Rwanda also mentioned: the provision of primes, rations, and outfit/equipment, medical as well as administration and logistic expenses.
Sam Mwanda, the Executive Secretary of GVTC, is reported to have said: this fund will help PNVi staff to keep up the good work they and partners are undertaking for the conservation of this important landscape in this difficult period when their own ability to generate funds from tourism has been suspended due to the insecurity in area.
The funding was reportedly reallocated from a 1-year funding that the Norwegian Embassy in Kampala had allocated to GVTC for the review of the Transboundary Strategic Plan, development of a regional REDD+ action plan, review of the extent of illegal timber and wildlife trade in the region, support transboundary processes and undertake interventions to alleviate human wildlife conflicts so as to bring immediate relief and retain the existing structure currently in place, rather than risking a scaled withdrawal from site, leaving the gorillas to the mercy of combatants. Few tourists have since the outbreak of fresh hostilities visited the park but it was learned from reliable sources that those willing to venture across the border from either Ugandas Kisoro or via Gisenyi in Rwanda were able to strike deals with local guides, bypassing the fee collection mechanism and being able to negotiate one on one terms of as low as 300 US Dollars, with at least one source claiming that even less than that has been charged to see the gorillas, when for days no other paying visitors had made it to the park. The same source did also say that the guides in question clearly had arrangements in place with the powers presently in charge over the area, which however were visibly keener to stay away from the gorilla groups in order to provide some peace for them, unlike previous militia incursions where staff were killed and allegedly game poached. Watch this space and meanwhile visit www.greatervirunga.org for more information and background on this conservation organization.

South Sudan News
FLIGHTS BETWEEN JUBA AND KHARTOUM RESUME AFTER 6 MONTHS BREAK
Following the outbreak of hostilities earlier this year, initiated by Khartoums rogue regime attempting to reverse the independence decision of its former Southern population by means of naked aggression, were flights between the two capitals of Juba and Khartoum halted by the Northern civil aviation administration, placing considerable hardship on travelers and compelling them to incur added cost by flying via Nairobi or Addis Ababa with Kenya Airways and Ethiopian Airlines. Kenya Airways operates two daily flights between Nairobi and Juba and a once daily frequency between Nairobi and Khartoum while Ethiopian flies daily between Addis Ababa and Juba and also daily between Addis and Khartoum.
This detouring has now changed again as yesterday when the first nonstop flights were permitted to take off after a nearly 6 months break.
Marsland Aviation was the first airline to resume operations as news spread in Juba and Khartoum that flights were now available again and it is expected that Sudan Airways will shortly announce the resumption of flights too, with other carriers awaiting civil aviation approvals to also return to the route.
It is thought that between half a million and a million Southern Sudanese still live in Khartoum and other parts of the northern state, many of whom have in the past regularly travelled on business to Juba by air, a significant number of potential travelers for airlines to take advantage of.
Cargo flights between the two capitals have reportedly also been cleared to resume, as has land transport following talks between the two antagonists in Addis Ababa aimed to restore peaceful political relations and resumption of full trade links including export of South Sudans oil via the main pipeline to the Northern Red Sea port of Port Sudan.

Seychelles News
GREEN WIND POWER PLANTS ARRIVE IN PORT VICTORIA


As reported here previously, the Seychelles governments policy to introduce greener sources of energy had earlier this year resulted in a contract to be signed for constructing two wind power plants on the main island of Mahe.
Located at Ile du Port and Ile de Romainville the two plants will form the pioneer core units, likely to be expanded and likely to be supplemented by similar installations on other locations, for a reduced carbon footprint, as much of the present electricity is sourced from thermal power plants.
The arrival therefore of the dismantled wind power turbines has raised considerable interest in the Seychelles and off loading of the more than 100 boxes and pieces will be completed by early next week, at which time assembly on the readymade sites will commence. A 300 ton crane has also been imported alongside the power units to assist in erecting the towers, as no such large mobile crane has previously been available on the archipelago.
The Seychelles take pride to be one of the worlds greenest countries, with over half of its territory set aside as national parks and protected areas, and in related plans government is encouraging the introduction of electric vehicles on the island of La Digue and elsewhere to eliminate engine emissions and noises. This project, announced a few weeks ago, will be supported by eliminating taxes and duties on such vehicles, considerably reducing the cost, while the new technologies like wind power can then be used to charge batteries without the usual additional impact the environment. The turbines will be put up over the next few weeks before being connected to the national electricity grid and undergoing test runs and President James Alix Michel is expected to formally launch the new installations soon thereafter.
Watch this space to catch the latest news from the archipelago related to tourism, hospitality and the environment. Seychelles, truly Another World.

SEYCHELLES TOURISM ACADEMY VENTURES INTO AVIATION COURSES
The Seychelles Tourism Academy has earlier in the week signed a Memorandum of Understanding with national airline Air Seychelles in a move which will see training personnel from the airline help in teaching relevant course material at the STA in La Misere.
A regular contact from the academy confirmed that courses taught will include ground handling and customer service, making STA the first amongst AHSSA members at least to the knowledge of this correspondent to offer aviation related courses alongside the traditional hospitality and tourism focused education.
Present at the signing, carried out between STAs principal Flavien Joubert and the Air Seychelles CEO Cramer Ball, was also the CEO of the National Human Resource Development Council Ms. Margaret Pillay, the Vice Chancellor of UniSey, Ministry of Education representatives as well as key staff from STA and Air Seychelles.
The Seychelles Tourism Academy is undergoing a major redevelopment, spread over 3 phases, which will see new additional facilities and classrooms constructed, with phase one expected to be completed by March next year. The expansion and modernization of the academy forms a cornerstone of tourism development on the archipelago as more and more hands on vocational training but also tertiary training, in conjunction with the Shannon College in Dublin, is creating a human resource pool of well trained and skilled Seychellois, able to take up careers in the hospitality and tourism sector. Well done, and watch this space for more news as and when available.
AND as most of the times, this edition too will end with some worthwhile reads taken from The Livingstone Weekly courtesy of Gill Staden THANK YOU

MY THOUGHTS ON SUNDAY with CHARLES CHISALA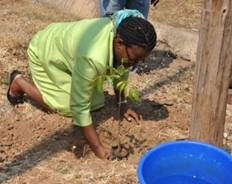 IF YOU think I am only interested in animals as Livingstones chief tourist you are mistaken because I am a passionate lover of trees and other forms of nature. I love trees because they represent a significant part of my childhood and youth.
On Tuesday I was one of the residents who participated in the tree planting exercise in Livingstone as part of the preparations for the Word Tourism Week which will culminate into the World Tourism Day on Thursday, September 27, 2012.
It was also part of the ongoing exercise to plant 365 trees around Livingstone by the time of the United Nations World Tourism Organisation (UNWTO) general assembly next year.
The tree-planting craze that seems to have gripped Livingstone was triggered by Minister of Tourism and Art Sylvia Masebo when she planted her own tree during the launch of the countdown to the global gathering at the tourism centre on August 23, 2012.
So what we did on Tuesday was just a continuation of the initiative to green up the tourist capital.
It was a productive morning. We braved the brain-frying sun that partly makes Livingstone famous this time of the year to lose a few pints of water from our pampered bodies. There were enough trees, picks and shovels to enable everyone to plant at least one tree.
As a member of the World Tourism Day organising committee, on which I represent the Zambia Daily Mail Limited, I had been part of the meeting that had approved that exercise a few days earlier at the one-stop shop tourism centre.
The idea was mooted by the environment and health sub-committee at the urging of one old man who loves trees as though they were his own children, Mr Benjamin Mibenge (I dont know if he is related to the former Zambia Army Commander?).
I am warning you not to ask this man to talk about trees and forests because he will speak you into sleep if you dont stop him. He has somehow managed to convert a good number of members of the committee to his calling wildlife and environmental conservation who are also treating trees as if they were human beings.
After taking a few shots with my official camera I grabbed a pick and got one seedling myself from Mr Mibenge and started digging a hole in which to plant the tree behind the civic centre. But I was disturbed by one Lackson Nthani who grabbed my little tree from me saying he wanted to use it in his report on Zambia National Broadcasting Corporation (ZNBC) television.
So if you watched this man on ZNBC TV during the main 19:00 hours newscast on Tuesday, September 11, 2012 that tree he was posing with was not his. It was mine! I dont know whats wrong with these easterners.
The chap did not even ask for the tree. He just grabbed it from me and only brought it back when I threatened to reveal to everybody around the kind of animal that provides the meat for his favourite menu.
My tree has assumed some degree of fame, its a celebrity, and I will make sure it grows up. It is just behind the civic centre. Those who would like to view the tree planted by the Chief Tourist can make a booking through Zambia Tourism Board regional co-ordinator Jocelyn Mutinta at the tourism centre or call the Livingstone office of the Zambia Daily Mail.
Since the tree is still very young there will be no fee. The viewing will be free. Those who can tell its local name, where it is commonly found in Zambia and what its uses are stand a chance of winning one of the many prizes I am offering, including a walking safari in the game park.
At first I thought the exercise would just be a small affair, but I was mistaken. I was happy to see Southern and Western region tourism co-ordinator in the Ministry of Tourism and Art Harold Mweene, in an executive suit, furiously digging as he planted his own tree.
Livingstone Town Clerk Vivian Chikoti was not to be outdone: she joined us later and planted one tree herself under the able supervision of good old Benjamin.
Ms Chikoti threw away the trappings of her office and went down on all fours as she planted her tree.
We want to green this city. We want Livingstone to look beautiful as we host the United Nations World Tourism Organisation general assembly in August next year, she declared as she wiped beads of sweat from her face.
I am surprised that some people cannot see the seamless link between trees and tourism. More than half of Zambias game, which the tourists come to admire or kill at a fee from their foreign countries hundreds of thousands of kilometres away are found in our natural forests.
The trees add to the wild character of the national parks that thrills the tourists. I am not an expert, but I am aware that our country is also a botanical scientists paradise boasting countless species of indigenous trees, shrubs and bushes.
For me tree-planting is a legacy from my late father, Mr Elie Sashi Chisala, who taught me and my 10 siblings to appreciate the importance of this natural resource. I remember how one day, when I was in Grade Six, he gave each one of us an orange seedling to plant and tend and taught us how to look after them.
Every day he would inspect each tree to check if it had been watered and being well-looked after. As we watched our trees grow they became our source of pride. My tree is still standing and bearing oranges at Shimalama village in Samfya district. In fact to date my mothers house is identified by the big number of fruit trees that surround it orange, lemon, avocado, guava and mango.
So my fascination with trees has not started here in Livingstone. Now look at your own yard or work place and see where you can plant at least one tree. Next week I will share with you some of my hair-raising adventures with trees as I grew up in the village.
Comments: Charles_chisala@yahoo.com

Zambia has won!!!

No its not our football team; it is Zambia Environmental Management Agency against Australian mining money and the desecration of our environment. Zambia has turned down the application for mining in the Lower Zambezi National Park. Kangaluwi Mine is dead … well, almost.
From Ian Manning:
We have won the first battle in what may be a long campaign. The Zambia Environmental Management Agency (ZEMA), after considering the EIS over a six month period, have turned down the mining project in Lower Zambezi National Park. Zambezi Resources Limited /Mwembeshi Resources Limited have appealed to the Minister of Lands, Natural Resources and Environmental Protection to review ZEMA's decision under the Environmental Management Act of 2011.
The CEO of Zambezi Resources Frank Vanspreybroeck writes that 'Some Senior Ministers and the Minister of Mines are surprised …at ZEMA's decision'.

So, for the time being, we can be assured that our children and grandchildren will see our natural resources in Lower Zambezi as we do … but watch out for the appeal … dont relax yet …

MINING IN MANA POOLS/SAPI/CHEWORE:
REPORT ON EIA STAKEHOLDERS MEETING 31 AUGUST 2012
From the Zambezi Society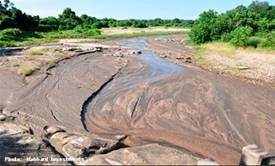 On 31st August 2012, The Zambezi Society attended a stakeholders meeting at the invitation of Impact Assessment Consultancy IMPACO (www.impaco.org ) on behalf of Habbard Investments, to discuss the Environment Impact Assessment for heavy minerals exploration in the Chewore and Rukomechi Rivers in Northern Zimbabwe. This was a follow up to the companys press publication in July 2012, inviting stakeholder inputs.
The invitation stated: Habbard Investment is required by law, to undertake a series of Environmental Impact Assessments (EIAs). These assessments seek to establish the likely impacts of mineral exploration activities and to recommend how proposed operations should minimize such impacts. Habbard Investments also organized consultation meetings to provide awareness of the techniques it intends to use; resistivity survey and the sonic drill rig. IMPACO was appointed to undertake this work in an impartial manner and produce a report and recommendations for field operations, which Habbard Investments will be obliged to follow. To this end IMPACO has employed a team of consultants in various fields of expertise to successfully complete this EIA. I therefore encourage you to voice any concerns on behalf of your organization. There is a time constraint, in that the EIA must be finalized by September.
Attendance
The meeting was professionally conducted and well attended by about 50 stakeholders from the public and private sectors. Habbard Investments was represented by Mr Paul Chimbodza and Mr Lloyd Hove and by IMPACO, the consultancy employed by them to conduct the EIA.
The Zambezi Society was represented by, Richard Maasdorp (Strategic Director), Peter Musto (Projects Co-ordinator), Des Matete (Legal Advisor), Nyasha Madziva (MIT student and Youth representative), and Wonder Matemaska (Mining engineer advisor).
Background
Habbard Investments explained that they have acquired Special Grants for Exploration for Heavy Minerals Sands in the Zambezi Valley under Section IX of the Zimbabwe Mines and Minerals Act as follows: –
SG 5553 Rukomechi (45ha)
SG 5554 Chewore (65ha)
Why the Zambezi Valley?
According to Habbard Investments, the rivers in the Zambezi Valley have been chosen for the following reasons:
"Favourable geology
High grade metamorphic belt of the Zambezi escarpment contains source rocks for Heavy Mineral Sands
All drainage is into the valley offering a natural mineral sorting mechanism
Geologically known and mapped fluvial fan is of geologic interest
Reduction in gradient from escarpment into the Valley encourages deposition of heavies
Potential multi-million dollar revenue earner"
The EIA process & stakeholder consultation
They are statutorily required to seek approval from the Environment Management Agency (EMA) via an Environmental Impact Assessment EIA process for exploration only for heavy mineral sands at this stage. They explained that if their explorations are successful, they will have to seek separate approvals. This EIA process requires the involvement of the following stakeholders:
· Ministry of Mines and Mining Development
· Parks and Wildlife Authority
· National Museums and Monuments
· Chamber of Mines
· Local Authorities, Council and Chiefs
· Local Business
· Special Interest Groups
· Individuals
Exploration Process
They described their exploration process as follows:
Excavation of 1-metre-deep pits in the sand of the rivers,
Drilling of augur holes every 1km down the centre of the riverbeds
Trucking of samples out of the area and driving of vehicle through the access roads of the National Park/Safari Areas.
An exploration team consisting of a team of 5 people using a mobile camp.
They estimate that the exploration will take two months per river.
Future Mining
Habbard Investments did not give details of their possible future mining operation, should explorations be successful, saying they need the exploration result first. However, it is clear that their intentions, subject to viability, are to mine. IMPACO said that they would be making a request from their client for the possible mining methods, and these would then be circulated. They insisted that in all their operations they would take all reasonable measures to protect the environment, including, if necessary sanitising certain areas. They made much of the positive economic and social benefits of mining in this area, and urged that Zimbabweans need to engage each other in finding home-brewed solutions towards sustainable exploitation of resources.. without the influence of external forces.
Objections
Strong objections to the proposed minerals exploration (and subsequent mining) were voiced by conservation NGOs and representatives of both the private and public sectors. The major objections raised had to do with the potential long term impacts of such a proposal on the cultural, biodiversity and tourism benefits of the Mana Pools/Sapi/Chewore area as a UNESCO World Heritage Site, National Park, Biosphere Reserve, International Bird Area, wetland and Trans-Frontier Conservation Area. Objections from the public sector came from The Zimbabwe National Water Authority (ZINWA) (which expressed itself strongly opposed to alluvial mining in river beds, citing existing examples throughout Zimbabwe of the destabilisation of river systems through mining activities), from the Zimbabwe Parks & Wildlife Management Authority, from the Department of Museums and Monuments which objects to mining activity but not necessarily exploration, and from the Ministry of Tourism which was concerned that the issue should not become an international one. It was pointed out by many that since the area is already internationally recognised as a World Heritage property, this is already a global issue and will unavoidably attract international publicity through the internet and be subject to pressure from the outside world.
Response to Objections
Habbard gave the following Corrections in response to some of the objections raised:
"Impaco (the EIA consultancy) is fully legitimate
Exploration is not mining
Habbard is not insensitive to the environment and fragile nature of Mana Pools
EIA process is Habbards initiative
Process is not politically driven (they have received e-mails and verbal abuse to this effect)
Mining activities can take place in World Heritage Sites (they gave examples of a $400 million uranium project in a Tanzanian game park; Mt Nimba Iron Ore Project-Cote dIvoire and Kangaluwi Copper project in Zambia by Australian owned Mwembeshi /Zambezi Resources."
World Heritage Sites threatened by Mining
According to the International Union of Conservation (IUCN), African natural World Heritage sites that are increasingly threatened by commercial mining and oil/gas projects include:
Virunga National Park (DRC)
Comoe National Park (Cote D'Ivoire)
Mt Nimba Strict Nature Reserve (Cote D'Ivoire and Guinea)
Dja Wildlife Reserve (Cameroon)
Kahuzi-Biega National Park (DRC)
Selous Game Reserve (Tanzania)
Air and Tenere Nature Reserve (Niger)
Manovo-Gounda Nature Reserves (Central African Republic)
Mana Pools National Park, Sapi and Chewore Safari Areas (Zimbabwe).
This represents 24% of the 37 African natural and mixed World Heritage Sites, or one in four sites is threatened. This is an increase from 16% in 2009.

Outcomes
All stakeholders were asked by IMPACO to make formal written submissions and agreed to meet with as many of those present as possible on a one-to-one basis.
IMPACO informed the meeting that the EIA needed to be completed by September, but many present felt this was unrealistically short. No firm date was given.
Formal objection submissions
The Zambezi Society will seek an interview and then review and resubmit its objections.
We encourage other stakeholders to similarly submit responsible and considered objections ONLY via the following contact details:-
Impact Assessment Consulting (IMPACO)
185 Willow Creek, Good Hope, Harare, Zimbabwe
+263 775 884 176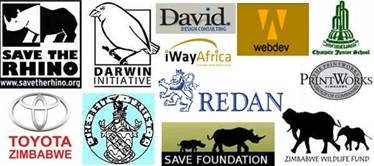 itaigc@impaco.org or info@impaco.org
www.impaco.org
Habbard Investments
51 Dunkeld Road, Mount Pleasant, Harare, Zimbabwe
+263 772 325 666
THANK YOU TO OUR GENEROUS SPONSORS:-