BRAND NEW AIRPORT UNDER PLANNING FOR ADDIS ABABA

(Posted 05th February 2019)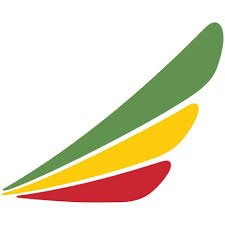 Information coming out of Addis Ababa, just days after a brand new terminal at Bole International Airport was inaugurated – driving the overall capacity of the airport to 20+ million passengers – speaks of an aviation mega project being planned in the format of a complete airport city.
A regular source from Addis has suggested that the new airport – preliminary plans are being drafted to be presented to the Ethiopian cabinet soon for a decision to go ahead – will have a capacity of up to 80 million passengers per annum, operate in its final phase with four runways and become the home hub of Ethiopian Airlines which by that time is expected to be twice the size compared to today.
Besides the airport itself will hotels, conference facilities, real estate developments and more form the core of Ethiopia's drive to become one of Africa's leading tourism destinations while at the same time further expanding their national airline, already leading on the continent in every aspect of their operation.
The news will lay down the gauntlet for Kenya and Nairobi, where in what may now be seen as an overly hasty move, the new terminal development under the name of Project Greenfield, has been cancelled and where bureaucrats continue to argue over the need for a second runway.
Squabbles over who should run the airport, a lossmaking national airline with no proven capacity to run such a facility other than arguably greedy eyes, have further thrown spanners into the works, leaving Nairobi by the look of it trailing in the wake of Ethiopia, both airline and airport.
Ethiopian Airlines' Group CEO Tewolde Gebremariam was also quoted to have expanded the previous Vision 2020 to the more forward looking Vision 2030, aiming at making Ethiopia and Addis Ababa the centre for Africa's aviation industry.
Gebremariam was quoted in the local Ethiopian media to have said: 'In our Vision 2030 we shall reposition Ethiopian Airlines Aviation Group to be one of the top 20 global airlines in the world by doubling our fleet to over 200 airplanes, expand our destinations and increase our annual capacity to more than 30 million passengers and handling over 1.5 million tons of cargo.'
A distant vision or the stepping stones for further successes of Ethiopia's aviation industry? Time as usual will tell!