INVENTOR'S DREAMS DASHED AS 'HELICOPTER' CRASHES

(Posted 06th June 2018)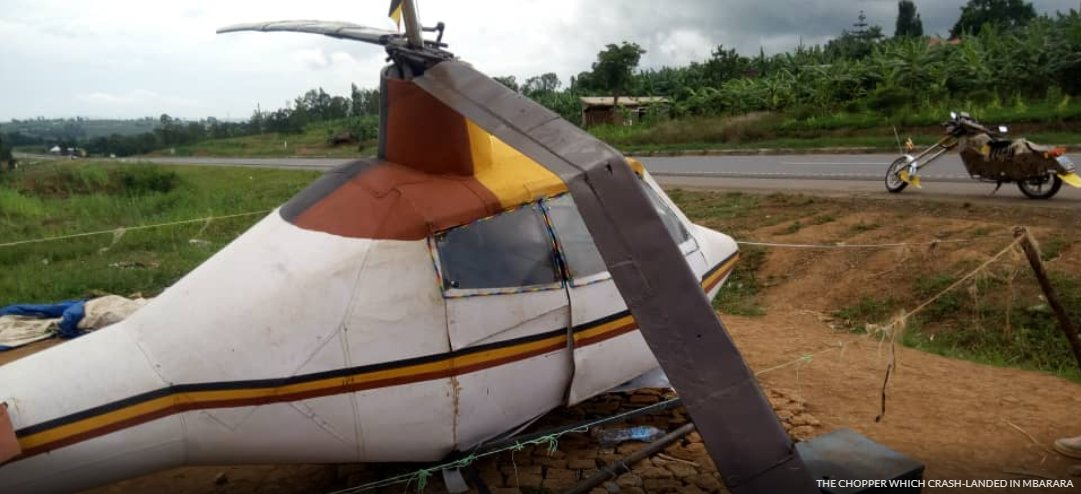 (Picture taken from tweet by @PlanesOfLegend)
Testing his home made helicopter did not turn out as anticipated as the contraption fell out of the sky during a trial flight conducted by self taught 'inventor' Joseph Nkaheza, according to information received from the scene.
With Nkaheza sustaining injuries are questions now being asked what permits he had such as a pilot's licence and if the home build heli was registered with the Ugandan aviation authorities, had been inspected for being airworthy and cleared for the flight – or in the absence of any of those prerequisites if the test flight was contravening any Ugandan laws and aviation regulations.
It could not be established how long Nkaheza was airborne or from what height his flying contraption then came down but the accident has brought his dreams of building a helicopter at home to a premature end.
It was also learned that Nkaheza had sustained injuries before when he crashed with an earlier model which at the time should have brought the Uganda Civil Aviation Authority on the scene after local media had reported on those accidents.