#CESSNA GRAND CARAVAN GOES MISSING ON SCHEDULED FLIGHT FROM #KITALE TO #NAIROBI
(Posted 06th June 2018)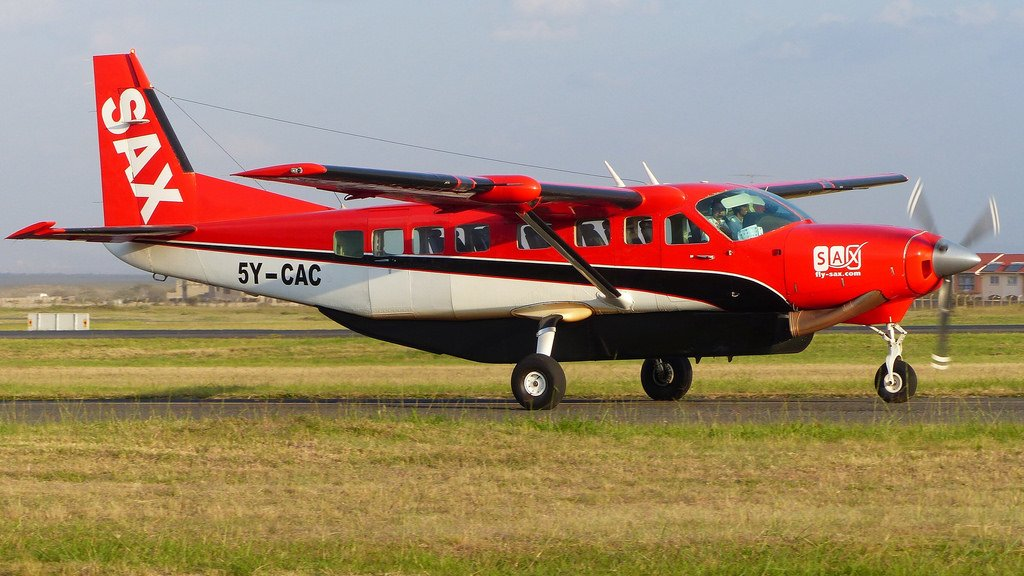 (File photo of missing aircraft)
A Cessna C208B Grand Caravan, registered as 5Y-CAC, has according to reports from Kenya gone missing enroute to Nairobi's Wilson Airport. The aircraft was on a scheduled flight between the Western Kenyan town of Kitale to the capital when it went off radar around 5 pm last evening, triggering a search and rescue mission by the Kenyan Civil Aviation Authority. On board were 8 passengers and 2 crew, for now presumed missing until their fate can be confirmed during the course of the morning.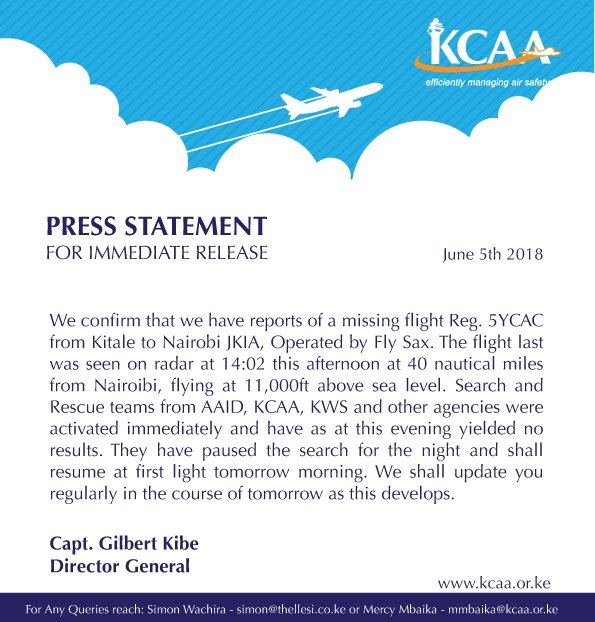 The search was suspended after dark and will resume at first light, it was learned from a regular source at Wilson Airport.
The aircraft entered service in 1996 according to records sourced.
The plane was first registered in Mexico as XA-TFB before making its way to South Africa where it was based between 2000 and 2009, registered as ZS-ORI.
It joined the Fly540 fleet as 5Y-YEP in 2009 but was re registered as 5Y-CAC in 2012.
Watch this space for updates during the course of Wednesday morning.
FlySax has meanwhile issued the following statement: