NEW CONFERENCE CENTRE AND MORE ROOMS SET TO CATAPULT THE 'MESTIL HOTEL' INTO KAMPALA'S MAJOR LEAGUE

(Posted 15th November 2018)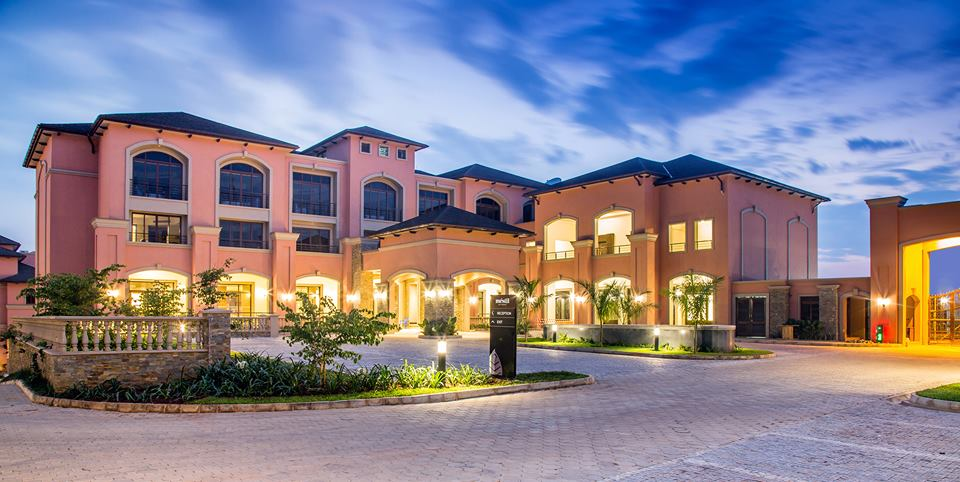 It is just a few weeks now until the first anniversary of the date when the Mestil Hotel in Nsambya / Kampala opened its doors in December last year.
The hotel, including residences, offers 23 Executive Rooms which in addition to the regular hotel room comfort also offering a fully equipped kitchenette with a fridge, microwave and a stove, making for improved living quality for guests staying longer than just a few nights.
27 one bedroom suites, 42 two bedroom residences and six three bedroom penthouse residences then complement the 'regular' rooms, making for 152 keys overall. The present conferencing facilities include four meeting rooms and a business centre, equipped with state of the art technology, offering seating capacities between 10 (boardroom set up), 60 (two function rooms) up to 120 clients.
Given the rise in conference sales in Kampala have the owners now decided to go ahead and build a dedicated conference centre with an overall capacity of 1.000 attendees on the plot adjoining the existing hotel. But the expansion does reportedly not stop there. Additional rooms are also being constructed, bringing the overall number of keys to at least 180.

When checking out the expansion a few days ago did an old friend make an appearance too, as Chris Pollard, formerly General Manager of the Sheraton Kampala Hotel, turned out to be in Kampala on a short consultancy assignment, staying at the Mestil.
With time at hand did the two of us then hand the new chef the #EggBenedictChallenge and under the watchful eyes of General Manager Sven Saint-Calbre did he indeed deliver a superb Egg Benedict and one equally superb Egg Arlington, to the surprise and delight of this correspondent.
This makes the Mestil only the second place in Kampala, after the Kampala Serena, delivering an Egg Benedict – of any style and without the waiting staff asking how I would like it done as there is only one way – or in the end serving a culinary crime on a plate, pretending to be an Egg Benedict.
https://atcnews.org/2017/03/27/my-obsession-with-eggs-benedict-because-especially-here-perfection-matters/