BE PART OF EAST AFRICA'S LARGEST TOURISM TRADE SHOW – THE KARIBUKILIFAIR 2019

(Posted 20th January 2019)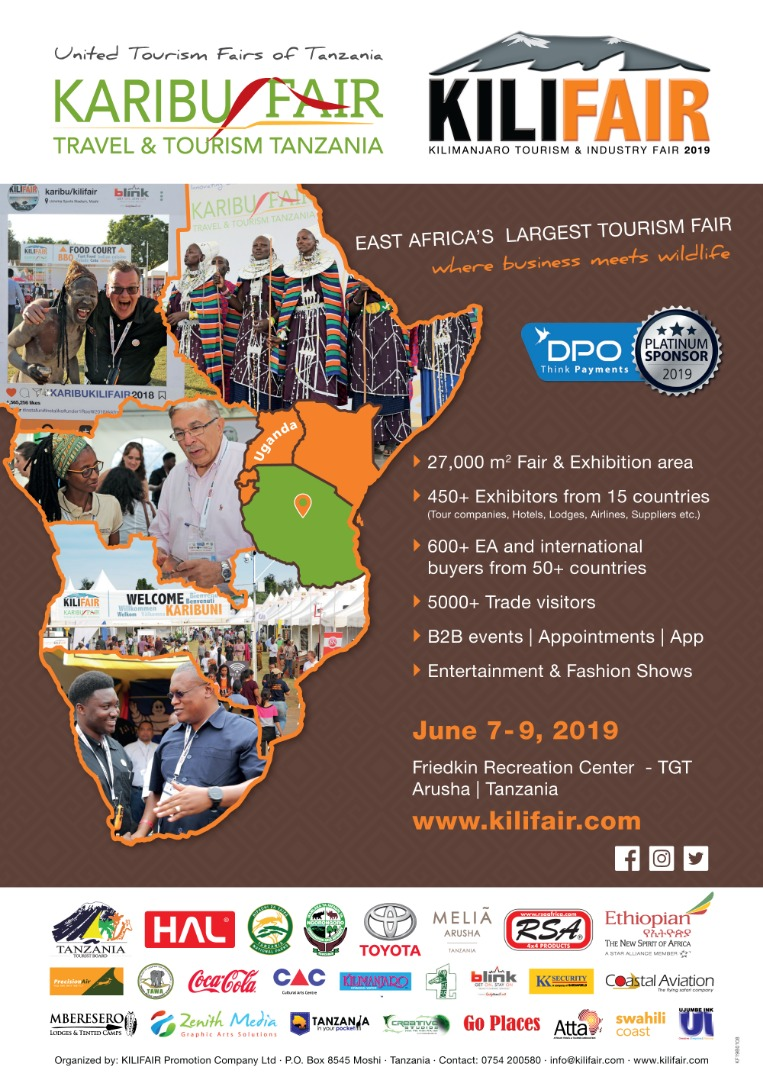 While many claim theirs is the biggest, largest, best attended and most important tourism trade show in Eastern Africa do the figures not lie.
The combined Karibu Travel Market and KiliFair – under one roof at last since 2018, is the show to be at, this year – the venues alternate between Moshi and Arusha – being held at the Friedkin Recreation Centre in Arusha betwen the 07th and 09th of June.
What started off as a rather unhealthy competition several years ago has in the end seen counsel being accepted and guidance implemented when the two, initially independent trade shows, joined hands and the results indeed were impressive.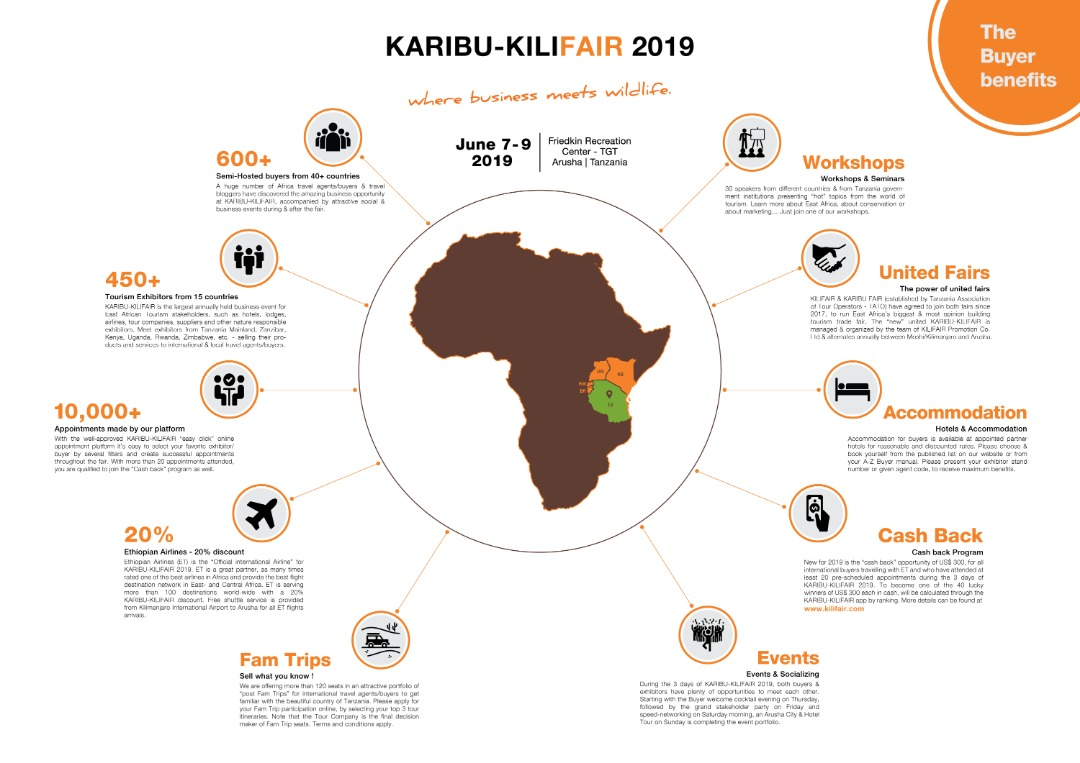 The KaribuKilifair 2019 will dwarf in terms of size, exhibitors, trade visitors and events over the three days any and all other regional tourism trade shows and has clearly established itself now as one of Africa's key trade exhibitions, giving East Africa a seat on the table of the likes of WTM Africa, Indaba and Akwaaba.
Notably has Tanzania itself benefitted from the joining of hands as the KaribuKilifair now shines the spotlight on the country when the country's direct tourism marketing shows have less than impressed in the past.
Bookings for space are now open with the trade fair organizers and it is highly advisable – a new record attendance is anticipated for this year – to ensure that exhibition space is booked and confirmed as are hotel accommodation in and around Arusha, not to forget flights, with Precision Air offering special deals from around the region.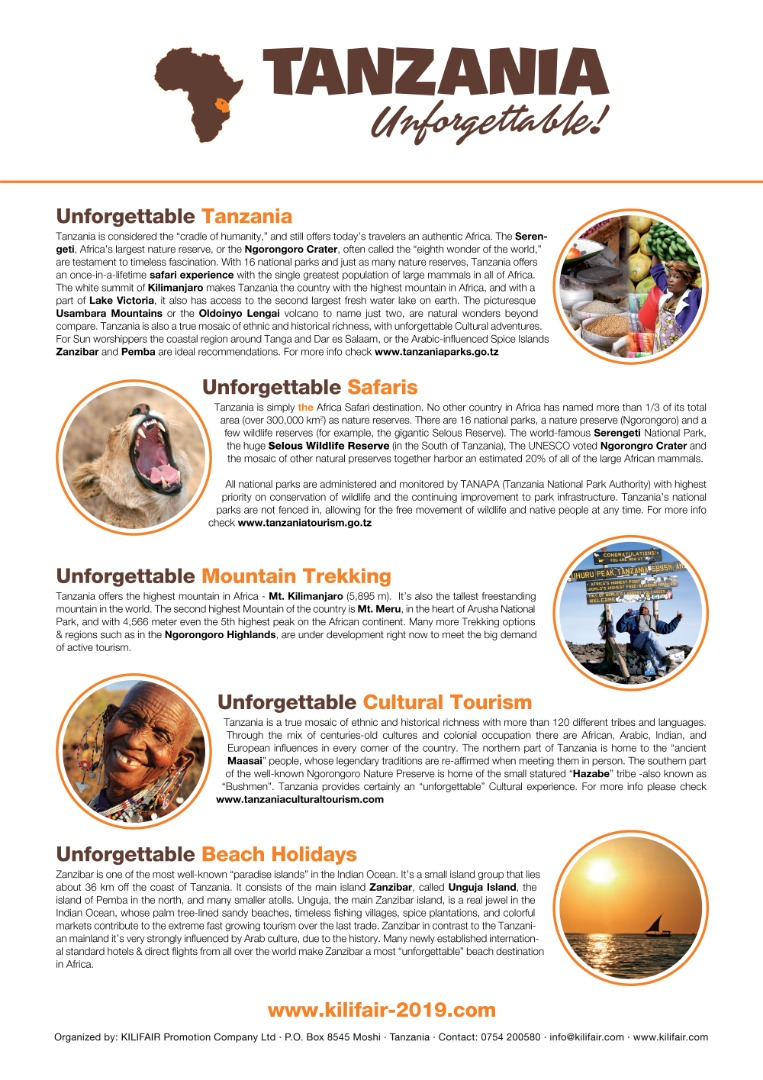 The organizers, in conjunction with local tour and safari operators, hotels, lodges, tented camps, TANAPA and the Ngorongoro Conservation Area Authority, will be offering fam trips to qualifying hosted buyers and media, upon approved applications.
Don't miss the opportunity and get in touch with them today.