GULF AIR GOES DAILY TO NAIROBI EFFECTIVE 01ST JUNE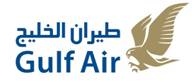 Information was confirmed from Nairobi and Bahrain that Gulf Air will move from presently 5 flights a week to daily departures between the Kingdom of Bahrain and Kenyas capital city of Nairobi. The increase in frequencies appears prompted by sharply grown demand for seats, mainly connecting via Bahrain to such destinations as London but also into the most extensive Gulf region network any airline has to offer. The airlines Chief Executive Samer Majali was quoted as having said: The Nairobi service, which we launched only in July last year, is one of our successful routes in recent times. We have seen tremendous response from our customers from Kenya heading largely to London, Saudi Arabia, Doha, UAE, Mumbai, Karachi and Bangkok. We have also been enjoying a very good support from customers in Bahrain, GCC, Indian Subcontinent and Far East, who find our flights more convenient to reach Kenya all of which has encouraged us to increase our frequency to daily service. With [daily] flights between Bahrain and Nairobi, travellers across the Gulf Air network can take advantage of our fast and easy connections via Bahrain on our ME, ISC and Europe network in less than 3 hours. We expect to see continuing strong demand on our Nairobi route and will continue to cater to our customer base there.
Gulf is using an A320 on the route, offering 16 seats in business class, where regularly an inflight chef features to prepare and present meals to passengers travelling in the Falcon Gold Class, with a further 120 seats in economy class and an uplift of up to 4 tons of cargo per flight. For more information visit www.gulfair.com on schedules and fares available.