DESTINATION KENYA – GOLFING JOINS BUSH AND BEACH EXPERIENCE

(Posted 21st March 2018)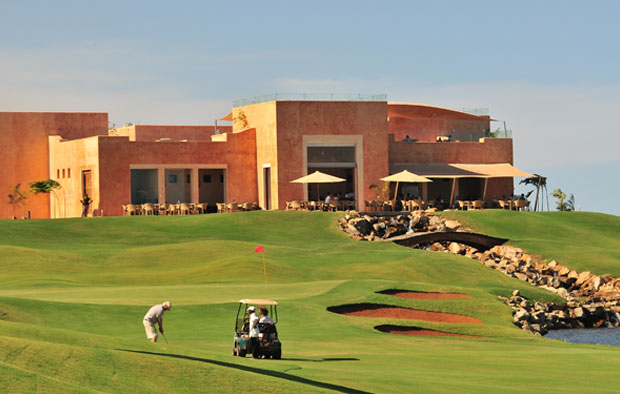 As the 2018 Kenya Open goes underway, sponsored by the Kenya Tourism Board to the tune of 50 million Kenya Shillings, has golfing as a major reason to visit the country again come into focus.
Reason enough to highlight what makes Kenya a leading golf destination in Africa and certainly THE leading golf destination in the entire Eastern African region:
· Kenya has over 40 golf courses spread across the country in picturesque locations.
· Most courses are located within easy reach of major tourist attractions.
· For example, the golf course at Mount Kenya Safari Club in Nanyuki, a pitch and putt course, is located against the beautiful backdrop of Mt. Kenya, Africa's second highest mountain.
· At the Mt. Kenya Safari Club course, visitors can tee off in the Northern hemisphere and putt out in the Southern hemisphere.
· The Great Rift Valley Golf Resort offers golfers an opportunity to tee off against a breathtaking backdrop of Lake Naivasha, the only fresh water lake in the Rift Valley.
· There are four challenging golf courses along Kenya's coastline, some of which provide incredible views of the Indian Ocean. They include the Baobab Course at Vipingo Ridge, probably Kenya's best golf course, the Nyali Golf and Country Club in the North Coast and the Leisure Lodge Golf Club in the South Coast.
· Kenya's only links Course, the Mombasa Golf Course is situated on Mombasa Island overlooking the Likoni Channel.
GOLF COURSES WITHIN KENYA'S CAPITAL CITY, NAIROBI
· There are seven 18-hole golf courses within a 20-mile radius of the City of Nairobi.
· Among these are the historic Royal Nairobi Golf Club, which is one of Kenya's oldest courses, established in 1906.
· Since 1967, Muthaiga Golf Club – which is also within the City of Nairobi – has been the traditional home of the Kenya Open – a European Challenge Tour event.
KENYA'S CHAMPIONSHIP GOLF COURSES
· Kenya has at least 7 championship golf courses.
· They include the Baobab Course at Vipingo Ridge, the Great Rift Valley Golf Resort, Sigona Golf Club, Windsor Golf Resort, Muthaiga Golf Club, Karen Country Club, and the Royal Nairobi Golf Club
KENYA'S ADDITIONAL ADVANTAGES FOR GOLF PLAYERS
· Most golf courses in Kenya are at an elevation of more than 1,500 metres (5,000 feet), which provides golfers an extra 10% yardage per stroke.
· The weather in Kenya is ideal for golf all year round.
· There are 12 hours of daylight and depending on the season, 9 to 10 hours of sunshine.
· Kenya's golf courses are backed by excellent hotels and lodges with superb cuisine and service.
· There are friendly caddies on all golf courses, an extension of Kenya's warmth and hospitality.
And for those who might think all of that is not enough, find additional information about golfing in Kenya by clicking on the following links:
https://atcnews.org/2018/03/07/vipingoridge-celebrates-a-decade-of-excellence/
https://atcnews.org/2017/10/15/vipinigoridge-celebrates-its-10th-anniversary/
https://atcnews.org/2017/12/01/kenya-wins-four-world-golf-awards/
https://atcnews.org/2015/06/06/tembeakenya-come-join-the-fun/