TWENDE TU SET TO HIT MARKET IN EARLY 2012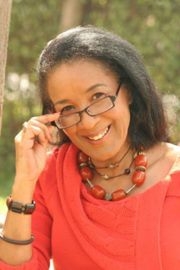 The demise of Twende, the East African regions premier travel and lifestyle magazine, still leaves many of their faithful in agony, as coming across good travel information since then has become quite a challenge. Travel News, which merged with Twende before the rot set in at the time due to editorial changes and attitudes by management failing to transform from their South African ways of doing business to the East African way of how things get successfully done, did re-emerge in an e-version published by veteran Tony Clegg Butt but for many it is the monthly glossy magazine they wish to hold in their hands, leaf through and enjoy. Carole Argwings-Kodhek, who was a key professional on the erstwhile Twende team, and by account of many the spirit behind its initial success, has now announced that Twende Tu will hit the market in early 2012, providing the hands on feel, the market has clearly been waiting for. Said Carol in a communication to this correspondent, who very likely will return as one of the regular contributors to the new magazine:
Twende Tu is the exciting new publication for todays savvy international and local traveller looking for great travel opportunities within Kenya and the greater East African region. Packed with entertaining and informative features on travel, Twende Tu! aims to encourage and promote tourism within the region.
With a firm focus on quality of content, Twende Tu reflects a real understanding of East African tourism trends and an appreciation of what East Africa and Kenya in particular have to offer incoming and domestic tourists. The chatty, informative and entertaining features are supported by exceptional photography and insider tips to help readers plan memorable getaways. Its main aim is to showcase the best of the regions scenic, cultural, adventure and wildlife attractions.
Twende Tu also gives insights into off-the-beaten track safaris, awareness about the realities of responsible tourism and conservation efforts, as well as news and upcoming events, special offers and the travellers guide to trip-enhancing gadgets and gizmos.
Twende Tu! is aimed at the ABC1 market and distributed throughout Kenya and neighbouring countries to a travel savvy audience.
Well, best of luck to Carole and her team for the magazine launch in February next year, something this correspondent in particular is looking much forward to.