CRASH SOON AFTER TAKEOFF LEAVES ONE DEAD, FIVE SERIOUSLY INJURED AND PLANE BURNED TO ASHES

(Posted 08th September 2016)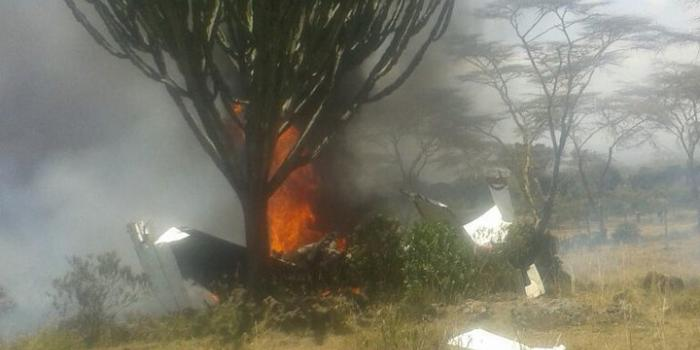 Preliminary information received from aviation and other sources in Kenya suggests that a light aircraft, type, owner and registration presenly unconfirmed, has crashed soon after taking off from an airstrip near Naivasha earlier in the day.
At least one person on board has been confirmed to have died while five more occupants are reported to be in serious condition.
Rescue services led by the Kenya Red Cross and others were alerted and rushed to the scene of the accident but were unable to contain the flames which then consumed much of the wreckage.
Every effort is being made to get more information about the stricken flight, the nationalities of those on board and their destination.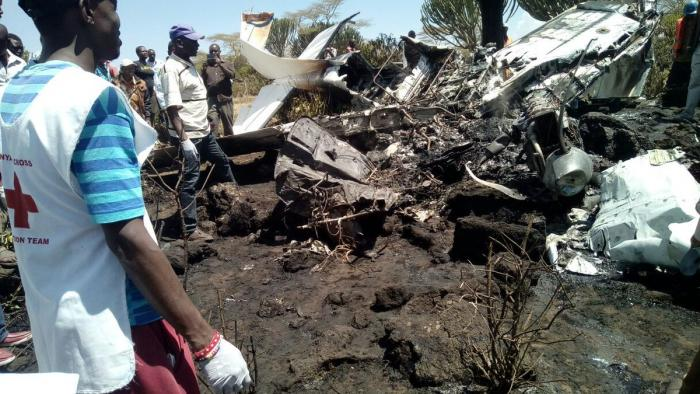 (Pictures courtesy of Kenyans.co.ke on Facebook)