(Posted 03rd February 2023)
Malawi's Ministry of Tourism, Culture and Wildlife has confirmed that the 4th edition of the country's international tourism trade expo, known as Takulandurani' will be held this year.
During the past years did the trade show fall victim to the global COVID19 pandemic, as did many similar national tourism trade shows at the time.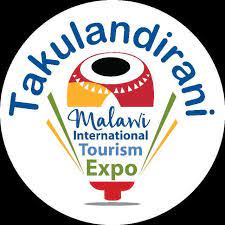 The exhibition will be held over two days, from 26th to 27th of April this year and the venue has been confirmed as Bingu International Convention Centre in Lilongwe'.
Supporting activities have also been scheduled prior to the main event taking off, such as, among others, a public lecture titled: 'The Value of Tourism to Malawi – Building National Consciousness' on the 08th of March, venue to be advised.
Trade visitors and exhibitors can contact Malawi Tourism via www.tourism.mw or write to <ian.musyani@visitmalawi.mw> / <simon.mbvundulas@mail.gov.mw>.
It is also understood that as many as 12 international travel writers will be invited for the event to cover not just Takulandurani but also write about their experiences when taken on fam trips to key tourism sites across the country.
Notably though has Uganda's lack of peparedness to hold POATE 2023 in February and the subsequent postponement to precisely the same dates raised eyebrows and causes several unfavourable comments to ATCNews about the dates Ugandan officials chose.
'Takulandirani has been running since 2017, always at the end of April. The past two years we could not have the event due to the pandemic. This year we can return and use the same time frame but yet, our Ugandan brothers chose to also occupy this time slot. Did they even look at the African calendar of events for this year before making their date choice?' asked a regular reader of ATCNews from Lilongwe, clearly not amused about this situation.