(Posted 30th January 2023)
The Malawi government has launched preparations for a country wide consultative exercise with the tourism and hospitality sector, but also the general public, to generate input for the planned revision of the Malawian Tourism and Hotel Act of 1968.
In the decades since then has the world of tourism and hospitality fundamentally changed and Malawi is now embarking to propel the law – and subsequently the regulations – into the 21st century.
A new Tourism Policy has already been published in 2019, just before the global COVID19 pandemic struck and also heavily impacted on Malawi's tourism performance.
Details of the announcement are shown below for the benefit of www.ATCNews.org readers.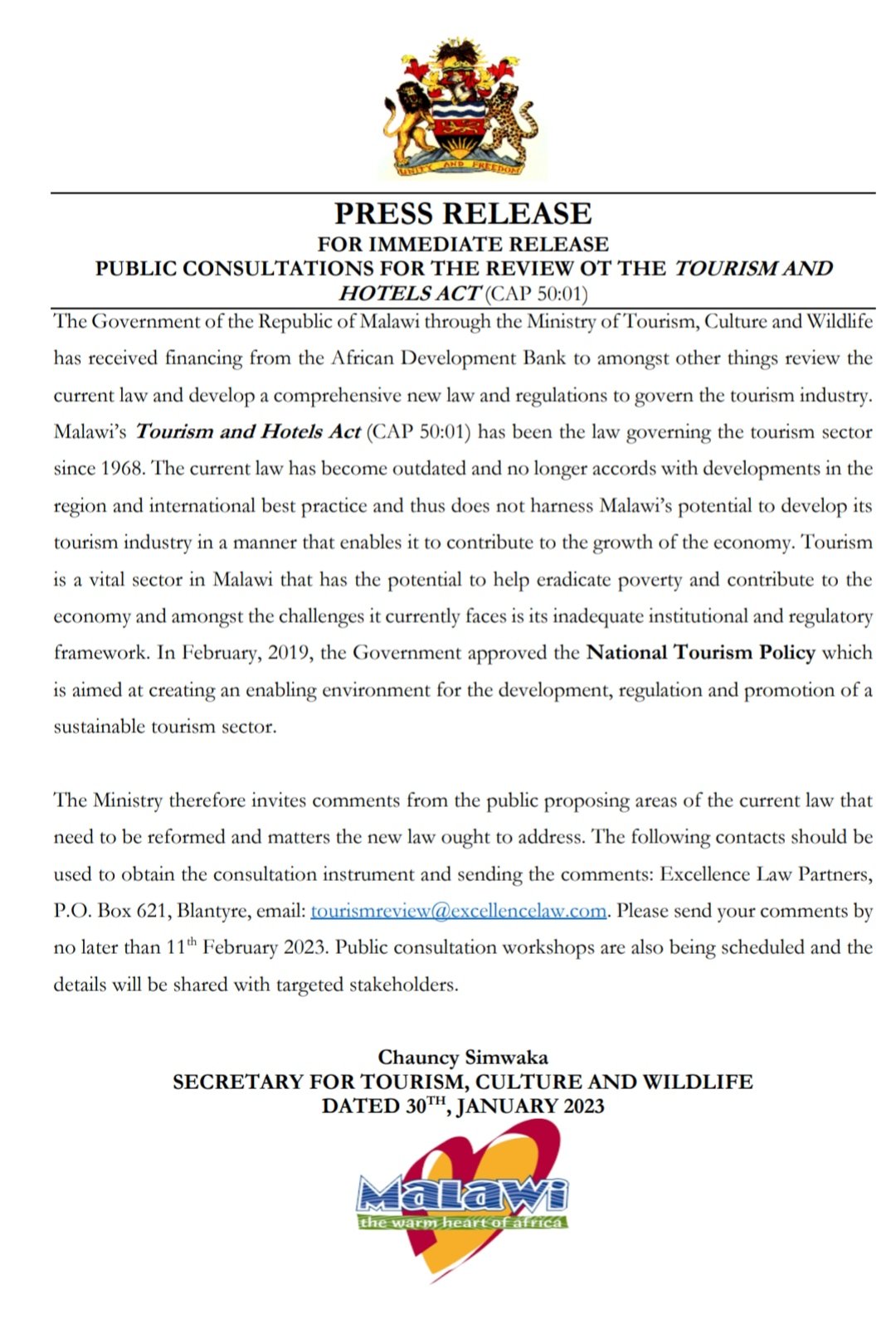 The