MAURITIUS TOURISM MINISTER CONFIRMS THE END OF THE CARNIVAL SHOPPING FIESTA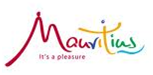 The Mauritius Minister for Tourism Michael Sik Yuen confirmed before parliament in Port Louis yesterday what has been rumoured from the grapevine for weeks now, that there will be no repeat of the ill conceived erstwhile rival Carnival then turned into the Shopping Fiesta which hardly was.
Launched in 2012, ostensibly, going by usually well informed sources from Port Louis, aimed by the MTPA management to stub the nose of fellow Vanilla Island partner Seychelles by doing a copy / paste of their success story, the festival never took off but nearly caused a diplomatic cold spell between the two tourism islands.
'It required too big an organization' was the minister quoted as having said in parliament, all but accepting that his MTPA failed to accomplish what the Seychelles have been doing for years and with several high profile festivals spread across their annual calendar, starting from the Carnaval de Carnivals, aka the Carnival International de Victoria to the Festival of the Sea, aka SUBIOS, with many more top rated events hosted in between.
The minister was also taken to task over MTPA's failure to draw the promised raffle prizes for the 2.000 or so raffle tickets sold at the Shopping Fiesta and gave a new date of May 31st for the draw after two postponed dates in the past.
Sources immediately contacted in the Seychelles declined to be drawn into speculation over the reasons behind the ministerial statement that no future such festival would be held, although one regular source, on condition of anonymity for not being an official spokesperson, said: 'Mauritius participated in our Carnival this year and got a lot of praise for their performance. Their team even won second prize as runner up foreign participant. The Seychelles support events staged by Vanilla Island tourism organizations which has an own calendar of events. This is a good framework to cooperate and give each other visible support. It is about being present and promoting our entire region for tourism. We hope that maybe next year Mauritius may be on board as a co-sponsor, like La Reunion has done since our Carnival was launched in 2011, and like Zambia and Zimbabwe and Madagascar this year. The more the merrier it will be and the publicity we get all over the world is shared in equal terms with our partners. Mauritius' tourism industry is about 5 times our size, we are no competitive threat to them and we cooperate on many levels. About those reasons, we have no information right now but it was their decision'.
From this correspondent's perspective, the decision to dial back a few notches and perhaps re-invent Mauritius' tourism with a set of homegrown solutions and by promoting their own indigenous cultural events, will stand the island well and can hopefully revive the flagging fortunes Mauritius has seen in 2012, when it slipped behind the Maldives as the most visited island in the Indian Ocean region. Watch this space for breaking and regular news updates from the Indian Ocean islands.