JUMIA REBRANDING BEARS FRUITS AS MIT NAMES COMPANY AS AMONG THE WORLD'S TOP 50 'SMARTEST'

(Posted 20th July 2016)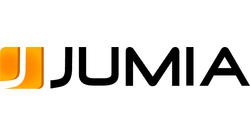 The former Africa Internet Group, part of which was Hello Food, Jovago.Com, Kaymu.Com and a few other well recognized names, recently rebranded itself as Jumia with sidekicks like Travel.Jumia.Com or Jumia Food, Jumia Real Estate, Jumia Cars and Jumia Market among others.
Operating in now 26 African countries and employing over 5.500 staff has the company caught the eye of MIT's publication 'Smartest Companies' which when launched in 2010 was known as the 'Most innovative companies' covering the fields of Biotech, Computing, Telecommunications, Transportation, Internet & Digital Media.
Ranking 47th on the list, JUMIA stood out as the only company with main focus on the developing African online economy. The list published by the Massachusetts Institute of Technology mentioned, among other credits the company's flagship project 'Jumia' – Africa's biggest online shopping mall and it's online booking portal 'Jumia Travel' as the continent's leader in their respective sectors.
'Jumia Group is proud to be on this list, as it is great testimony to our relentless efforts in tapping into, and bringing to full the potential in Africa's digital market' said Sacha Poignonnec, co-founder of Jumia Group . 'We are committed to filling the gaps in this massively growing economy through technology; we believe that for every challenge encountered therein lies an opportunity'.
Jumia, which achieved the impressive 'Africa's first Unicorn' title earlier in the year joins an exclusive list of iconic companies that made to the year's list including Microsoft, Facebook, Chinese eCommerce giant Alibaba, the world's leading automobile manufacturer, Toyota and SpaceX, an American aerospace company.
Paul Midy, the CEO for Jumia Travel said: 'This list draws a lot of attention to what new age companies are doing to capitalize on the digital possibilities brought forth by the Internet. We chose to focus on Africa as the leading digital frontier'. He further explained that apart from creating jobs and exploring growth opportunities in the online hotel sector, Jumia Travel has actively made it possible for other investors and entrepreneurs to travel and experience the continent without any hindrance. 'What seemed almost remote and impossible is now made possible by a single click'.
Jumia Travel, previously known as Jovago.Com, is present across the entire Eastern African region with offices in various key cities like Nairobi, Kampala and Dar es Salaam and has over 25.000 hotel, resort, safari lodge and other properties in its portfolio, making it the largest African based and Africa focused company of its kind.
Another proud moment for an African company to be ranked amongst the top 50 companies in the world.