The South Coast Residents Association is more and moreestablishing itself as the primary authoritative voice of the
private sector in the wider Diani, Tiwi, Ukunda and Msambweni
areas. Readers often ask for more information from the
grassroots and the SCRA Newsletter is one way to find out
more about activities, challenges and reactions.
Enjoy the read, all 17 pages of it and thank you Luciana for sharing!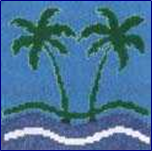 SOUTH COAST RESIDENTS' ASSOCIATION
P.O. Box 5672, Diani Beach 80401 – Kenya
Website: www.scra-kenya.org
Chair email: chair Tel: 0720 440360
Secretary: secretary Tel: 0713 751548
Like us on FACE BOOK (South Coast Residents' Association) for regular updates
THANK YOU BASE TITANIUM FOR SPONSORING THE PHOTOCOPYING. AS ALWAYS, MUCH APPRECIATED.
NEWSLETTER ISSUE NUMBER 057–
January/February/March 2015
This issue is self sponsored by SCRA and Base Titanium
If you wish to sponsor a Newsletter please contact: atkins.vanessa
A PERSONAL NOTE FROM THE CHAIR:
As I am writing to you I can see the stunning colours of our Ocean, the most magnificent white sandy beach and just a small handful of both international and local tourists. Normally there would be many more people enjoying this natural beauty of ours. We thank our Governor, H.E. Salim Mvurya, and his team for all their efforts in promoting our destination and which is fully supported by our Association. However, our Association is also playing an important part in conserving our beaches by acting as "watch dogs" – see our last issue on the sand dredger/harvester or the fishing trawler – so we urge you all to continue to keep a watchful eye both on our beaches and our Ocean and if you see anything suspicious, please do report to us. Remember, we have been voted as one of the best beaches in the world, let's keep it that way!
Also to remind you that on 26th March we will be having our Annual General Meeting, preceded by our usual General Meeting. Time: 2.30 p.m. – venue: Leisure Lodge Golf Club. Support your Association by attending. All are welcome!


SPOTTED IN DIANI by the Chair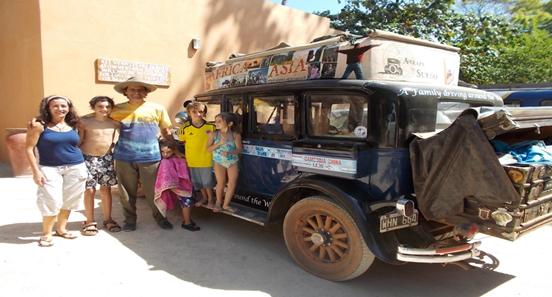 This beautiful family and their incredible 1928 Graham-Paige car are following their dream of "a family driving around the world". Hilary and myself met them at Nomads but spent only a few minutes with them as they were in a hurry to get to Wasini, but in that short time we learnt that Herman and Candelaria who come from Argentina fell in love at the age of 8 and have never been apart since then! Together with their 4 children they have been travelling for the past 15 years all around the world – from Argentina to Alaska, to Cambodia to Kenya and so on. They will be back at Nomads on Wednesday 18th March – so join us there from 6 p.m. onwards and come and meet this family, listen to their stories and buy their book sharing their experiences.
**********
THE BEAUTIFUL STAR FISH IN OUR OCEAN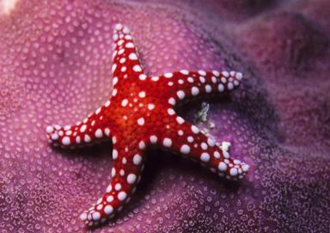 Many of us who enjoy swimming and snorkeling in our magnificent Ocean come across so many beautiful different coloured star fish. But do you know anything about them?
Star Fish are echinoderms and belong to the Phylum Echinodermata. That means they are related to sand dollars, sea urchins, and sea cucumbers. There are about 2,000 species of sea stars. Some live in the intertidal zone some in deep water, some in tropical waters and others in cold waters. All echinoderms have five-point radial symmetry, which means that their body plan has five sections (or multiples thereof) arranged around a central disk. Although sea stars live underwater and are commonly called "starfish," they are not fish. They do not have gills, scales, or fins like fish do and they move quite differently from fish. While fish propel themselves with their tails, sea stars have tiny tube feet to help them move along. Although star fish don't have any visible body parts that look like eyes, they have eye spots that cannot see details, but can detect light and dark. These eye spots are at the tip of each of the starfish's arms – so a 5-armed starfish has 5 eye spots, a 40-armed starfish has 40! These eye spots lie underneath its skin, but you can see them. If you get a chance to gently hold a starfish, often it will tilt the end of its arms upward. Look at the very tip, and you might see a black or red dot. That's the eye spot.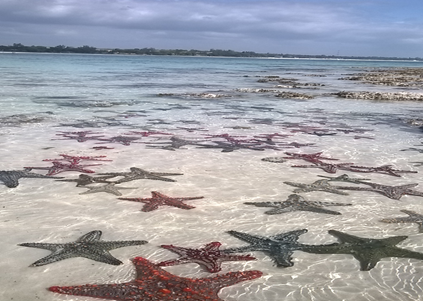 Above: Starfish seen along our reefs in Diani
Below: 9 armed star fish
Star fish are beautiful animals that can be a variety of colors, shapes and sizes, and they all resemble a star. While some appear smooth, they all have spines covering their upper surface and a soft underside. If you gently turn over a live sea star, you'll see its tube feet wiggling back at you. These iconic marine animals are fascinating creatures. Amazingly, sea stars can regenerate lost arms. This is useful if the sea star is threatened by a predator – it can drop an arm, get away and grow a new arm. Sea stars house most of their vital organs in their arms, so some can even regenerate an entirely new sea star from just one arm and a portion of the star's central disc. It won't happen too quickly, though. It takes about a year for an arm to grow back. Sea stars may reproduce sexually or asexually. There are male and female sea stars, but they are indistinguishable from one another. They reproduce by releasing sperm or eggs into the water, which, once fertilized, become free-swimming larvae that later settle to the ocean bottom. They do not have blood, but instead take in sea water through the sieve plate, or madreporite, located on top of the sea star, and use that to fill up their feet. When out of water for some length of time, these star fish curl up and die. It is therefore so sad when we see beach boys selling star fish along our beaches. This serves no purpose as the tourist first of all is unable to take them back to Europe and secondly a dead star fish turns white and stinks.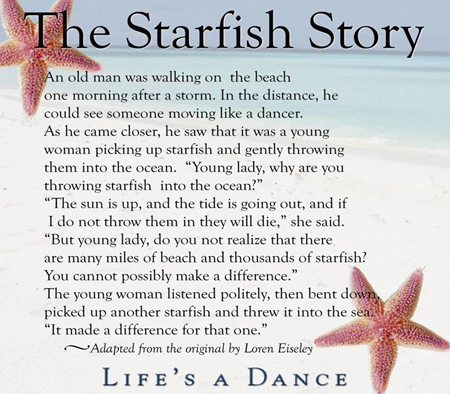 YES, you can make a difference!
**********
JIGGERS by Sandra Ruysenaars of Kenya Kesho
What's the itchiest you have ever been in your life? Multiply that by at least 100 and imagine how sore and uncomfortable you would feel.
Tunga Penetrans, or jigger, is a flea that burrows into the skin, mostly around the toenails and fingernails and feeds on its host. They are extremely itchy and painful if not treated. How many of you that read this have ever had a jigger?
Jiggers are a result of poor hygiene and can be prevented with very simple treatments. Children are especially vulnerable. Once the female flea is settled under the skin she starts to grow, and grow, and grow. Big fat jiggers, once dug out, look like great big fat maggots. If not treated and removed, she will then POP. All her eggs are then spread under the skin and the whole process will start all over again, but multiplied by many times. Heavy infestations can lead to severe swelling, ulceration, toenail loss and in extreme cases gangrene and digit loss.
Kids with severe infestations are stigmatized. Peter, my husband, and I noticed at a couple of schools we visited little groups of kids, far away from the main hub of happiness, sat out in the hot sun. When we asked the Head Teachers why they were sat out there we were told they were dirty kids because they had jiggers. This is when we decided that we would have to do a jigger eradication programme.
Since we started our programme we have treated over 500 children. Today I went to one of the schools in our location and treated 38 children. Not too many by previous eradication days, but my, were they horrible and some of the girls were crying with pain when they plunged their feet into the 'dawa'. We will continue with the dipping for the next five school days.
Kids with severe infestations cannot walk to school because of the irritation and suppuration of the sores. Flies thrive on these sores and make infections worse. School performance drops. Of course, education is very crucial in the eradication of jiggers and we need to raise funds to implement a solution for people infected with jiggers and worms.
If anyone would like to donate Kshs100/- towards our cause please donate to m-pesa Paybill No 929010 or through Virgin Money Giving and enter name Kenya Kesho. www.virginmoneygiving.com We are registered in Kenya as a Charity Trust and with the England and Wales Charity Commission. Just to make it all legal!
We will use any donations received building a 'trough' that the kids will have to walk through on their way into school each morning. I hope that we will also be able to build a 'slab' with taps, soap and a scrubbing brushes where children will be able to scrub their hands each day as they come into school.
We are also very interested to hear from anyone who would love to come and do some volunteer work in the schools – teaching, singing, dancing, sports, in fact, anything at all concerning living and life! Contact me at info
Like us on facebook at www.facebook.com/kenyakesho or look us up on www.kenyakesho.org
**********
GARBAGE, GARBAGE, GARBAGE EVERYWHERE!
Wherever one goes there is garbage! Whether you go to the beach, along our roadsides, in the forests and even in the game parks. You drive down the road and the car in front of you will suddenly throw out of the window an empty plastic water bottle, biscuit or sweet wrappings, and empty packet of cigarettes, just anything…and it is not always the matatus whom we are quick to blame for all evils. Even some residents! What is wrong with people? Can't they dispose of their garbage in the appropriate way?
Here are just some of the few examples we see in Diani which has been advertised worldwide as amongst one of the best beaches in Africa.
Garbage on our beaches
Recently one of our members decided to do a beach clean-up in her area, using beach boys to do this (after all, the majority of this garbage is theirs) and promised them for 3 bags of garbage collected she would offer them a free lunch. All went well, masses of garbage was collected, but when it was time for the free lunch, these beach boys demanded money instead!!!!! When they were reminded of the agreement made, they threw the garbage back on the beach and started to demonstrate!!!! The police had to be called in to disperse them! In true beach boy fashion, they certainly showed a "harambee" spirit!!!!!
And then again, Colobus Conservation was doing a follow up on a baboon problem, but what was attracting these hungry baboons? A huge garbage pile near the main road, not far from a major hospital and the golf course.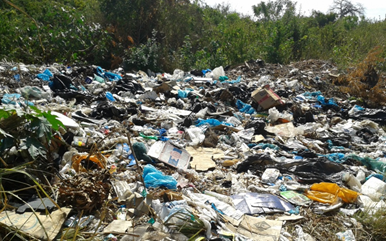 While on safari to our beautiful game parks we come across more garbage! Some of the "cow boy" tour operators and visitors should keep a plastic bag or bin in their vehicles and return back with the garbage they accumulate and dispose of it in the appropriate way, instead of dumping in the game parks.
Adriano and Giovanna Ghirardello who love Tsavo East and are there most weekends to watch and enjoy their beloved elephants, always return home with their pick-up filled with garbage collected all over this beautiful Park. In sheer frustration and in collaboration with K.W.S. and Friends of Tsavo, they sponsored signboards which they placed in all strategic places, in the hope that this will reduce these disgusting eye sores. We hope this will also include stopping the "cow boy" operators throwing empty plastic water bottles at lions to make them stand up and thus show them off to their clients.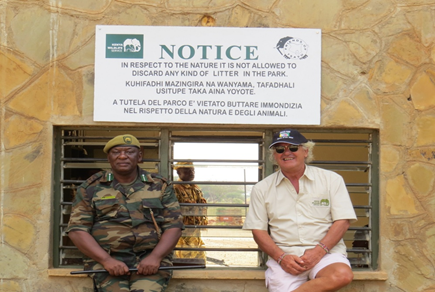 WILL HUMANS EVER LEARN TO BE CLEAN, TO RESPECT OUR ENVIRONMENT AND TO RESPECT OUR WILDLIFE?
**********
NEMA
We sometimes have a visit from some NEMA official who wants to check out your sea or road wall or anything else which they deem needs a NEMA clearance and licence. Sadly there are times when an imposter will come to your gate and try and get money off you. It therefore became necessary for Mr Stephen Wambua, Mombasa County Director, NEMA, to remind the public that all NEMA officers on duty wear official badges attached to a green lanyard with NEMA in white lettering, like the one he is wearing in the photograph.
Remember that one of our Committee Members, Mr Onesmus Macharia, is an EIA expert and can help and advise you, and carry out your EIA.
While on the subject of NEMA why did they authorize the construction of these beach walls which collapsed with the high tides.
Aerial view: Courtesy Coastal Microlights
**********
MWALUGANJE ELEPHANT SANCTUARY: WHAT FUTURE FOR ELEPHANTS AND THE LOCAL COMMUNITY? By Onesmus Macharia

Mwaluganje Elephant sanctuary is the first community owned and managed wildlife conservancy in Kenya. In the 1980's, elephant- people conflicts in Kwale became a serious challenge to Kenya Wildlife Service. The conflict was most severe between the Mwaluganje Forest Reserve (under the Kenya Forest Service) and the Shimba Hills National Reserve (under Kenya Wildlife Service). The area between the two government-managed forests is privately owned and around the 1980's the land owners were desperately trying to utilize their land through crop cultivation.
Due to poaching in the Tsavo National Parks, elephants migrated to the Mwaluganje Forest Reserve where they found a safe haven, the number rising to close to 200 elephants and as the forest area is fairly small for such a large number of elephants, they started moving into the farmlands leaving a trail of crop destruction and even human deaths.
Kenya Wildlife Service got into negotiations with the land owners to create a connecting corridor between Mwaluganje Forest reserve and the Shimba Hills National Reserve. Within the same period, KWS had embarked on an ambitious programme to spread conservation benefits to communities co-existing wildlife through enterprise developments. Mwaluganje Corridor was a perfect area to test the concept and in 1994, the area was opened up for eco-tourism under the community who had given up their land for elephants.
Revenue generated from eco-tourism would be shared among the registered land owners on the basis of the number of acres donated. Initially, all was well as tourism was booming and the land owners were happy. Based on an economic survey done in the area, the farmers were paid Kenya shillings one thousand and five hundred (Ksh. 1500) for each acre annually.
However, due to the decline of the tourism sector in Kenya, this scenario is no more as the Sanctuary cannot even raise enough money to pay the management staff. Annual payments to the land owners have been on a steady decline to as low as ksh.200 per acre.
What would happen if the land owners reverted to farming in the area? Obviously the human- elephant conflict will escalate once more. This would be a big loss to conservation too.
What can be done to rescue Mwaluganje? Several possibilities should be explored:
Kenya Wildlife service should consider taking over the payment of the annual easements to the private land owners. This can be accessed from the Wildlife Endowment Fund created under the new Wildlife Act 2013.
Management of the sanctuary should consider initiating more ambitious programmes to raise revenue. While selling of basic merchandise at the gates has been attempted, a volunteer programme based on the Colobus Conservation and camp Kenya models should be considered. With the little money coming from well wishers, this would be a worthwhile venture. The challenge is to get the right manager for the programme and improving security in the sanctuary.
Donations are currently solicited on line through Oceans 2 Earth Foundation. One can donate money to sponsor an acre of land or as much as one can.
Fund raising events such as elephant runs should also be considered. Every idea that could help Mwalunganje elephants and the hosting community should be shared with the management of the Sanctuary.
Foto: Giovanna
Ghirardello
TRAGEDY HITS BOMBOLULU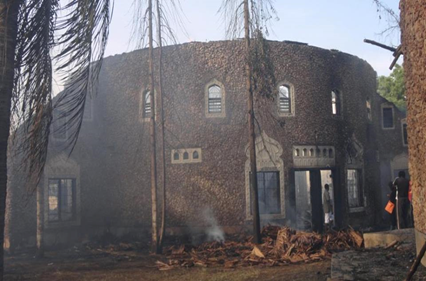 The Bombolulu Workshops and cultural centre community regrets to inform you of the fire outbreak that brought down the Showroom together with the Woodcarving workshop and destroyed the entire stock and buildings. It's a devastating tragedy that has left us with great loss and sadness.
We welcome your donations e.g. display stands, tables, fabrics, raw materials(brass material, bead) and anything that you think that will assist us including funds and support in this time of distress. We thank God nobody was hurt, the two cashiers managed to escape. The fire spread very fast because the roof was made of makuti and then there was very strong wind. Unfortunately nothing was savaged, we are talking of approximate 25million Kenya Shillings.
If anybody can help please contact Beth at marketing
THE RAINS ARE SOON COMING……PLEASE GET READY AND PLANT MORIGENOUS TREES. LET'S ALL TRY TO RETURN DIANI TO ITS FORMER BEAUTY!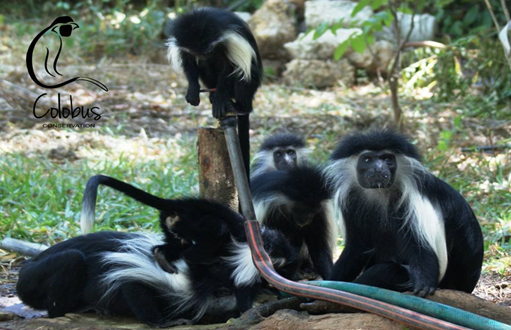 BUT IN THE MEANTIME, SINCE EVERYTHING AROUND US IS SO DRY, PLEASE PUT WATER IN YOUR GARDENS (BASINS, PLATES) FOR OUR MONKEYS, BIRDS, SQUIRRELS AND WILDLIFE IN GENERAL
AN EXCITING NEW VENTURE TO SUPPORT DIANI TURTLES
One of our main supporters in Diani to help and protect turtles coming up to nest in our area is Vanessa Atkins. Having been on dhow trips with her friend Chris Portenier she came up with a brilliant idea of doing "turtle dhow excursions". These include sailing along our coastline for sundowners or for breakfast, a full day trip to the mangroves in Gazi, or an excursion of your choice. All excursions come with drinks and bubbles and of course bitings and lunch for a full day. Profits from these excursions are divided between Chris and Diani Turtles.
Currently "Local Ocean Trust" in Watamu has educated 6 monitors along Diani Beach, from Mwachema River up to Chale Island and 2 in Funzi. The Diani stretch is very long and more monitors are required, so profits from these dhow excursions will be used to send more dedicated people to Watamu for training. Since the inception of monitors along our beaches we have noticed a huge increase of awareness in which hotels, beach boys, askaris etc call our monitors if they notice a turtle has laid eggs, there are fewer incidences of turtles being killed on the beach and nests pilfered with. Many fishermen come back ashore if they have caught a turtle in their nets, the nets are slowly cut and the turtle released. In the past these turtles were killed.
Sadly the dhow season is about to finish, but will resume in October this year, so be prepared to go on an excursion with a difference.
While on this subject, Local Ocean Trust wishes to thank not only Vanessa for this fantastic initiative, but also Jane Dean who so ably assists in the preparation of all these excursions. Thanks also to Jo Norrey and Les Schwarz who raise money for our Diani Turtles with their pilates lessons.
For more information about turtle conservation in Kenya, please visit the website of Local Ocean Trust: www.watamuturtles.com or look them up on Facebook."
To book a dhow excursion call Vanessa on 0722145740 or Jane 0788536222
Note minimum no of pax per trip is 6 with a maximum of 12. No children under the age of 14.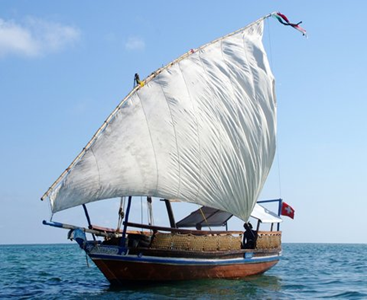 The TURTLE DHOW
On the subject of turtles, we received some sad but at the same time exciting news from Watamu:
On 10/03/2015 a stranded dead Green turtle was reported by our monitors on the beach near to Diani, on the south coast of Kenya (coordinates: -4.265477, 39.600159). The turtle was tagged and the tag code was E1650. This turtle was tagged in the Seychelles in 1996 by the Seychelles DOE & Jeanne Mortimer.
On the back of the tag it said "REWARD RETURN TO DOE BOX 445 SEYCHELLES.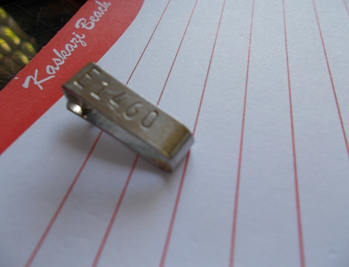 Our monitors in Diani were unfortunately unable to take proper measurements of the turtle but described it as "very big".
As these are experienced nest monitors and they are familiar with large nesting female turtles, I am confident that this turtle had a CCL of >100cm.
I wish that all the proper measurements were taken but our staff did not have the relevant equipment with them at the time and the turtle was in a advanced stage of decay, so it was buried on the beach where they encountered it.
It was reported that it was a female turtle.
The entire head was missing.
No other signs of injury.
The Turtle Tag
THE DIANI BEACH COOK BOOK by Vanessa Atkins – Tel: 0722 145740
In aid of three charities, The East Africa Women's League, KSPCA and the newly formed Diani Turtle Watch.
Available at: Peter the Vet; Shree Supermarket; Muthaiga Mini Market; Richard at IN-point (Barclay's shopping center); Debessi Beads; Charly Claws, 40's Thieves shop.
NOW ONLY Ksh 500!!!!
DISCOUNTS OFFERED TO SCRA MEMBERS
(on presentation of valid membership cards)
AIR KENYA: 7% discount cash payment at their Ukunda Office or Wilson Airport for the Diani/Wilson/Diani sector.
ALI BARBOUR'S CAVE RESTAURANT: 20% discount on food and drinks at the Cave Restaurant.
DAVIS & SHIRTLIFF, DIANI OFFICE: 20% discount (plus 16% VAT) on purchases of power back-up systems, pumps and swimming pool equipment.
DIANI BAHARINI PHARMACY : (by Chandarana) for most medicines – 20% discount
DIANI BEACH HOSPITAL : 10% discount on laboratory tests
DIANI HARDWARE: 10% discounts on paints and 5% on general hardware tools.
Ken's PHARMACY : 20% off medicines and animal products
SAFARI LINK: 7% discount payment at their Diani Office or Wilson Airport for the Diani/Wilson/Diani sector.
SWAHILI BEACH HOTEL : On food and beverage: 20% discount cash payment and 10% if paid by Credit Card.
ARE YOU A MEMBER? JOIN US TODAY.
What to pay for 2015
Individual membership: 2,500/=
Corporate membership: 7,500/=
(If you wish to pay by cheque, please add additional 100 Khs for up-country cheques.)
How to register:
You can email secretary for a membership form or
Where to pay and register:
SAFARILINK OFFICE :
– DIANI SHOPPING CENTRE – 1st FLOOR and you will receive your card immediately
Or MPESA