Your daily dose of bad news about
poaching, wildlife and environmental
crimes from around the world …….
in the spotlight today ……………………
David Attenborough calls on Chinese president to end ivory trade
Broadcaster joins a host of celebrities, MPs and conservationists who have signed an open letter to China's president Xi Jinping urging him to act now to save African elephants from extinction, ahead of Prince Willam's visit next month http://www.theguardian.com/environment/2015/feb/20/david-attenborough-calls-on-chinese-president-end-ivory-trade NA COMMENT: Sir David not afraid to say publicly what cowardly kow-towing CITES officials should have been saying long ago. Right?
DO YOU THINK CITES IS A THINLY DISGUISED CHINESE PUPPET?
No 338 Wildlife Trade News 20th February 2015
"Larger than Elephants" – The European Commission hosted a successful technical expert meeting on a Strategic Approach to Wildlife Conservation in Africa. (NA comment: Yawn. Yet another conference about elephants and other African wildlife. How many is that …..300, 500, 1000 or more? Hundreds more people on the conference gravy train when everyone with a brain knows CHINA is THE problem. Presumably if you attend a conference like this (and many make a career out of attending conferences) you can at least pretend to your colleagues and sponsors you do care, enjoy an all expenses paid overseas trip, without actually having to do anything more – much less criticise China. Why don't these folks instead say what Sir David says? Does anyone REALLY BELIEVE for even a second anything said at this and other conferences will stop China, when hundreds of conferences before failed to do so? The gravy train rolls on and on and on – next stop Botswana – another conference for shameful freeloaders.)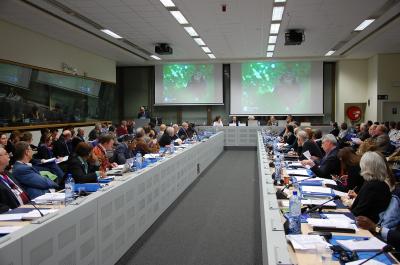 – See more at: http://capacity4dev.ec.europa.eu/b4life/blog/larger-elephants-european-commission-hosted-successful-technical-expert-meeting-strategic-appro#sthash
Commentary: Is Conservation Guerrilla Warfare Dead, or Just Turned Corporate? (NA comment: recommended reading – especially by NGOs and 'scientists'.) http://thejakartaglobe.beritasatu.com/opinion/editorial-conservation-guerrilla-warfare-dead-just-turned-corporate/
South Africa: SA's Law Enforcement Awarded Certificates for Outstanding Work. extract: The Department of Environmental Affairs said the Certificates of Commendation was issued at the discretion of CITES Secretary-General John E. Scanlon in recognition of "outstanding examples of enforcement-related work… " whose outcomes "serve as an example to the wider law enforcement community and further the aims of CITES in preventing illegal trade in wildlife in an innovative manner." NA comment: South Africa has seen the unprecedented killing of rhino, rising from 83 in 2008 to a staggering 1215 last year, and the numbers continue to grow. And for this the CITES Secretary General gives South Africa an award! He also gave China an award not so long ago. What kind of message/example does this send other countries? Do you believe the Secretary General should be allowed to give out awards like this? )
http://vestnikkavkaza.net/news/society/66631.html
Kenya: Leakey Film Tests Kenya's Appeal As Shooting Locationhttp://allafrica.com/stories/201502191381.html
Budi The Orangutan Takes His First Steps With The Help Of The International Animal Rescue's Orangutan Care Center (WATCH HIM)

http://www.hngn.com/articles/70885/20150219/budi-the-orangutan-takes-his-first-steps-with-the-help-of-the-international-animal-rescues-orangutan-care-center-watch-him.htm
Labora Sitorus back in prison. INDONESIA http://www.thejakartapost.com/news/2015/02/20/labora-sitorus-back-prison.html
Manú National Park threatened by jungle highway, gas exploration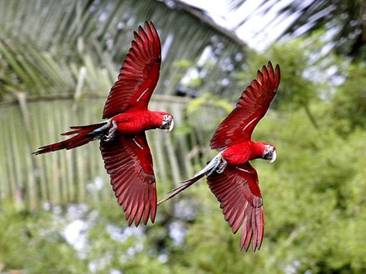 http://www.peruthisweek.com/news-manu-national-park-threatened-by-jungle-highway-and-gas-exploration-105328
'Nature: The Last Orangutan Eden' Review An orangutan orphanage in Sumatra teaches survival skills, like tree climbing, with the hopes of reintroducing the animals to the wild. http://www.wsj.com/articles/nature-the-last-orangutan-eden-review-1424389894
Debate over identity of killed tiger

https://in.newshub.org/debate-over-identity-of-killed-tiger-12094013.html