The daily dose of bad news about poaching, wildlife and environmental crimes from around
the world …..
in the spotlight today ……………………
Second seizure: Customs finds 161 turtles at mumbai airport. EXTRACT: Days after two suitcases crammed with 183 turtles were seized by the customs department at the city airport, another 161 turtles were
recovered on Saturday morning while being smuggled to Kuala Lumpur, Malaysia, in two cardboard cartons. (NA COMMENT: These two shipments to Malaysia come one week after CITES Secretariat and Malaysian wildlife officials got together for another cosy chat about the wildlife trade. MALAYSIA HAS BEEN KNOWN FOR A DECADE OR MORE AS A HUB FOR THE ILLEGAL WILDLIFE TRADE – AND THE CITES STANDING COMMITTEE HAVE, PREDICTABLY, DONE DAMN ALL ABOUT IT. http://www.hindustantimes.com/mumbai/second-seizure-customs-finds-161-turtles-at-mumbai-airport/article1-1341136.aspx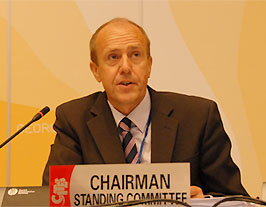 Oystein Storkersen. Why not check out the members of his Standing Committee who are permitting this wildlife carnage all over the world to go largely unpunished. What do you think of each individual? http://www.cites.org/eng/com/sc/member.php
"A body of men and women holding themselves accountable to nobody ought not to be trusted by anybody."
? Thomas Paine
CITES isn't working……is it?
No 393 Wildlife Trade News: 27th April
Vietnam's last elephants dying due to poaching, deforestation (NA comment: Blame CHINA and its numerous allies in CITES including the Secretariat who choose not to enforce the convention. What do you think of these CITES officials?)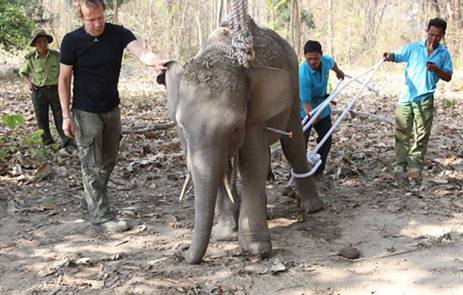 Conservationists rescue a wild elephant injured by poachers' traps in Dak Lak Province in February 2015. Photo: Nguyen Binhhttp://www.thanhniennews.com/society/vietnams-last-elephants-dying-due-to-poaching-deforestation-42559.html
Star Tortoises Smuggler's Luck But Carriers' Doom. INDIA. EXTRACT " ….they are smuggled out of the country in bulk every year, mainly to transit countries like Thailand and Malaysia." Countries where we see them openly for sale. MALAYSIA, especially, shows no respect for the CITES Convention but this seems not to worry either the CITES Standing Committee or Secretariat. Disgraceful, isn't it? http://www.newindianexpress.com/states/kerala/Star-Tortoises-Smugglers-Luck-But-Carriers-Doom/2015/04/27/article2785129.ece
Traffic Southeast Asia Indonesian Police raided a processing plant in Medan, Indonesia last week finding over 3 tonnes of frozen pangolin, more live pangolins and 100kg scales. A local man was arrested. Authorities believe the syndicate which reportedly exports to Malaysia, Vietnam and China has operated there for two years. (NA comment: The same three countries are implicated day after day, after day, ……without any sanctions from CITES, which explains why the illegal wildlife trade thrives, doesn't it? When there is no law enforcement criminals multiply and thrive.)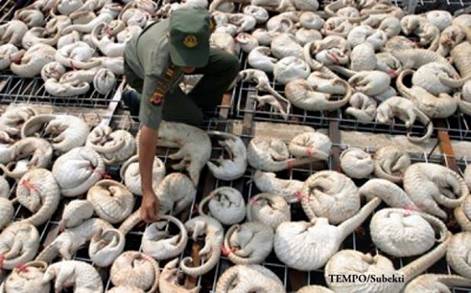 https://www.facebook.com/Trafficsea?fref=ts
CITES isn't working……is it?
Who do YOU hold responsible for failures to uphold the Convention?
Moment an orphaned baby chimp is rescued after she was found in a tiny wooden box cowering from animal traffickers who had killed her mother. EXTRACT: Since 2007, more than 130 chimpanzees and 10 gorillas were exported from Guinea to China with valid CITES permits, which classified these animals as having been bred in captivity – despite no captive breeding programmes existing in Guinea. (NA COMMENT: A CHINESE CITES SCAM ALLOWED TO GO UNPUNISHED. SURPRISED?)
Read more: http://www.dailymail.co.uk/news/article-3056221/Moment-orphaned-baby-chimp-rescued-tiny-wooden-box-cowering-animal-traffickers-killed-mother.html#ixzz3YR8gVEVZ
CORRUPTION & RACISM SHOCKERS IN ROMPIN: 'Orang Asli land sold to Chinese businessmen'. MALAYSIA . extract: Illegal logging, land clearing and the invasion of Orang Asli land in Rompin are not new issues.
Full article: http://www.malaysia-chronicle.com/index.php?option=com_k2&view=item&id=500391:corruption–racism-shockers-in-rompin-orang-asli-land-sold-to-chinese-businessmen&Itemid=2#ixzz3YO9mvUl1
Thiruvanchoor Seeks Report on Ailing Elephants. INDIA http://www.newindianexpress.com/cities/thiruvananthapuram/Thiruvanchoor-Seeks-Report-on-Ailing-Elephants/2015/04/26/article2783197.ece
Wildbuzz: To free a mocking bird. INDIA

EXTRACT: The illegal trade in parakeet chicks inflicts severe cruelty. Chicks are removed from nests and transported in tight containers to cities for retail sale in the grey market. Many of these chicks die. Picture shows Alexandrine parakeet chicks seized recently from a bus in Delhi by the PFA and handed over by the court to Fauna Police for rehabilitation. PHOTO: ABHINAV SRIHAN / FAUNA POLICE
Leuser illegal loggers, families to be relocated. INDONESIA http://www.thejakartapost.com/news/2015/04/25/leuser-illegal-loggers-families-be-relocated.html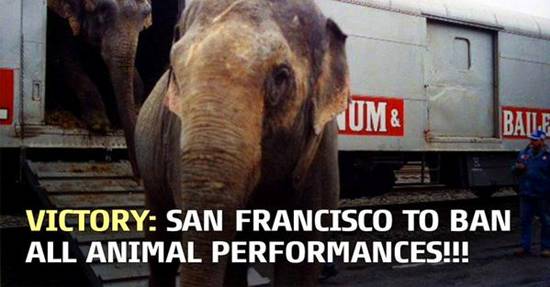 Bob jumbo donor's mum up for poaching. ZIMBABWE http://www.newzimbabwe.com/news-22168-Bob+jumbo+donor%E2%80%99s+mum+up+for+poaching/news.aspx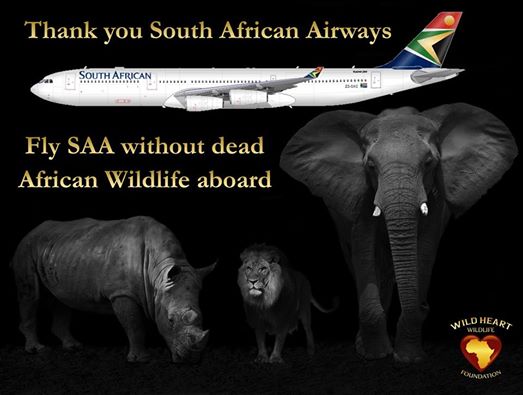 18 reptile species in Western Ghats face threat Read more at:
http://economictimes.indiatimes.com/articleshow/47063963.cms?utm_source=contentofinterest&utm_medium=text&utm_campaign=cppst