After 400 editions of this newsletter you can see from today's copy there is no obvious sign of the wildlife trade diminishing in its scale. Is this, coupled with barely any news ever coming from South or Central America where we know the wildlife trade is rampant, alarming to you? The next hot-spot will be Papua New Guinea, where the palm oil industry is now blazing a trail through pristine forests and as they do so the wildlife is either killed or, caught and sold….exactly as has happened in Borneo and Sumatra.
Wildlife traders will always take advantage of weak leadership from government, lazy law enforcement agencies and, a CITES convention that is weakly enforced. As can be seen below, when a strong leader (as in Sarawak) walks his talk, it does make a big difference. Sadly, such individuals are rare bordering on unique, with many leaders of governments, agencies etc so poorly managed by weak individuals as to be rendered ineffective bordering on useless. If conferences, workshops, summits, etc were the answer, the problems would have gone away long ago, wouldn't they? What matters is – results – are things getting better or worse, has to be the only way one can judge the effectiveness of those individuals with the power to make a difference.
We fully acknowledge the many brave wildlife rangers out there doing the best they can. These are the people who really save wildlife, despite poor pay, lousy working conditions and sometimes corrupt superiors. You would, therefore, have thought the very least desk-bound UNEP/CITES officials could do would be to pull their weight and enforce the CITES convention, wouldn't you? Is that too much to ask or expect?
Hence does the daily dose of bad new about poaching, wildlife and environmental crimes have to continue, to edition 1.000 and beyond!
Thought for today: 'Laws without enforcement are just good advice'. Abraham Lincoln
in the spotlight today ……………………
Cruel smugglers cram endangered birds into water bottles to pass through customs and reach black market. INDONESIA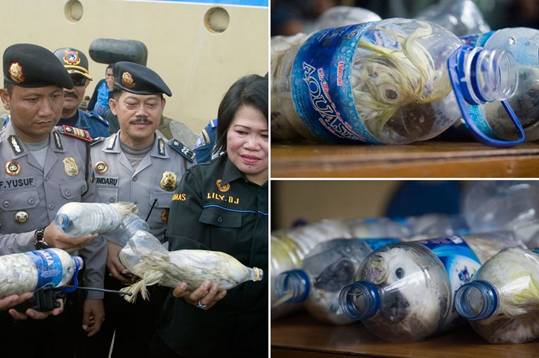 http://www.mirror.co.uk/news/world-news/cruel-smugglers-cram-endangered-birds-5637726
Indonesia's yellow-crested cockatoo population in critical condition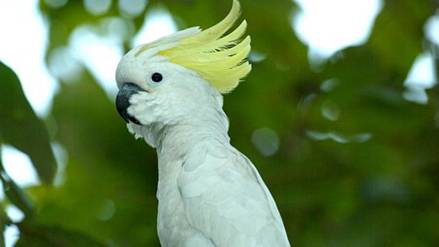 http://www.straitstimes.com/news/asia/south-east-asia/story/indonesias-yellow-crested-cockatoo-population-critical-condition-201
No 401 Wildlife Trade News: 6th May
Captive Zim elephants not re-homed in local sanctuary – game park http://www.news24.com/Africa/Zimbabwe/Captive-Zim-elephants-not-re-homed-in-local-sanctuary-game-park-20150505
Sumatran tiger found dead in wire trap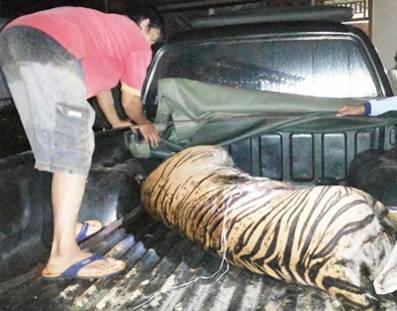 http://www.thejakartapost.com/news/2015/05/05/sumatran-tiger-found-dead-wire-trap.html
Routes of Extinction: The corruption and violence destroying Siamese rosewood in the Mekong. EXTRACT: A report revealing how Siamese rosewood has been illegally logged to the brink of extinction in the Mekong region to feed the demand for luxury hongmu furniture in China. http://eia-international.org/reports/routes-of-extinction-the-corruption-and-violence-destroying-siamese-rosewood-in-the-mekong-2
INDONESIA: The only place on earth is being bulldozed by supplier of
two IPOP signatories: What solutions will be offered by the two IPOP signatories to their supplier so as to address this situation? EXTRACT: The Indonesia
Palm Oil Pledge (IPOP) was signed by the four most important palm oil groups in the world – Golden
Agri-Resources, Wilmar International,Cargill, and Asian Agri–at the 2014 UN Climate Summit in New
York on 24 September 2014. http://www.greenomics.org/docs/IPOP-Implementation-Report-01_Greenomics.pdf
Time for ASEAN to act to end illegal, violent rosewood trade. (NA COMMENT: If you wait for ASEAN to act, will there be any rosewood left by then?)

Rosewood logs stored in a warehouse, Dong Ha, Vietnam (c) EIA http://eia-international.org/time-for-asean-to-act-to-end-illegal-violent-rosewood-trade
Elephants, rhinos and hippos facing extinction, experts warn
"The objective of CITES is to ensure that wild fauna and flora is not unsustainably exploited through international trade." says John Scanlon, CITES http://cites.org/eng/cites_sg_wto20
So: How do you feel CITES/UNEP and its officials are doing?
Chinese fishing crew convicted of poaching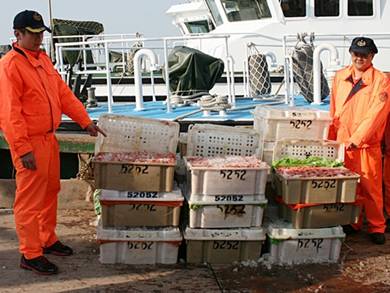 http://focustaiwan.tw/news/asoc/201505050029.aspx
CITES and UNEP support strengthening of wildlife laws. (NA comment: More bland statements from two bland organisations? It's a pity they don't practice what they preach and get on with enforcing the convention, isn't it? i.e. Lead by example. Inexplicably, two of the worst countries – CHINA and VIETNAM) are not even amongst "The CITES National Legislation Project has identified 17 countries that require attention as a priority, namely Algeria, Belize, Plurinational State of Bolivia, Comoros, Djibouti, Guinea-Bissau, Kazakhstan, Kenya, Liberia, Mauritania, Mozambique, Pakistan, Paraguay, Rwanda, Somalia, United Republic of Tanzania and Bolivarian Republic of Venezuela.)http://cites.org/eng/CITES_UNEP_wildlife_laws
CITES ISN'T WORKING – IS IT? WHY ARE SO MANY CONVENTION-BUSTING COUNTRIES OMITTED FROM THIS LIST?
11 rhino poachers killed, 20 arrested in 2015: Govt. INDIA http://www.ptinews.com/news/5994465_11-rhino-poachers-killed–20-arrested-in-2015–Govt-.html
Why Botswana's villagers are demanding the return of elephant hunting
Read more at http://www.9news.com.au/world/2015/05/04/16/28/elephants-trampling-crops-in-botswana#LAZ3wcw50YejmWQJ.99
Government taken to task for keeping forestry documents. INDONESIA – See more at: http://m.thejakartapost.com/news/2015/04/24/government-taken-task-keeping-forestry-documents.html#sthash.poLx1GU7.a5SZUYlZ.dpuf
Media Release: Sea Shepherd Announces Partnership With Government Of Mexico To Protect The Endangered Vaquita Porpoise And Other Marine Species http://www.wireservice.ca/index.php?module=News&func=display&sid=15644
Illegal pangolin traders killed in Krabi double-homicide. THAILAND – See more at: http://www.phuketgazette.net/phuket-news/Illegal-pangolin-traders-killed-Krabi-doublehomicide/58070#sthash.ApMCBuTb.dpuf
Committee passes ban on ivory sales despite misgivings USA http://www.rep-am.com/articles/2015/05/06/news/connecticut/879281.txt
West Papua 'oil palm atlas' portrays industry's explosion in the region. EXTRACT: There's a saying in the Indonesian palm oil industry: Sumatra is yesterday, Kalimantan is today, and Papua is tomorrow. Tomorrow might well have arrived.
Read more: http://news.mongabay.com/2015/0506-jacobson-oil-palm-explosion.html#ixzz3ZKoAyLSf
CURRENTLY IN PURGATORY AND WAITING
TO BE SENT TO HELL. APPROVED BY
The CITES Management Authority of China
IT'S SO VERY, VERY, WRONG – ISN'T IT?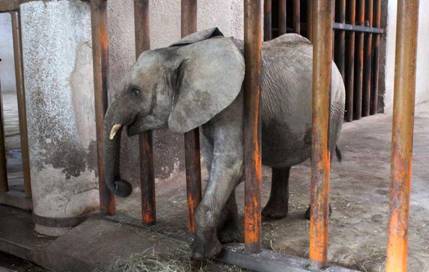 …CONSIGNING THEM TO A LIFE OF CRUELTY AND ABUSE IN CHINA.
CITES OFFICIALS CAN EASILY STOP THIS TRADE. IF THEY HAD AN OUNCE OF CONCERN FOR ELEPHANTS, THEY WOULD BLOCK THE SHIPMENT, WOULDN'T THEY?
YES – CITES OFFICIALS – ONCE AGAIN AT THE FOREFRONT OF EXPANDING THE
CRUEL WILDLIFE TRADE.

CITES OFFICIALS?

SHAME ON CHINA AND ZIMBABWE.