The new week starts as the old one ended … with a daily dose of bad news from around the world
about poaching, wildlife and environmental crimes
in the spotlight today ……………………
Sarawak chief minister's environmental reputation on the line –- See more at: http://www.themalaysianinsider.com/sideviews/article/sarawak-chief-ministers-environmental-reputation-on-the-line-sean-whyte#sthash.qAtnzb1i.dpuf
No 413 Wildlife Trade News: 19th May
Vietnam considers destruction of protected species stockpiles. VietNamNet Bridge – An inter-agency delegation from Vietnam last week paid a visit to a site where the Kenyan government destroyed its own stockpiles of elephant ivory as the Vietnamese government is preparing a proposal on the future of their own stockpiles of seized wildlife products. http://english.vietnamnet.vn/fms/environment/130883/vietnam-considers-destruction-of-protected-species-stockpiles.html
The Silent Killer of Africa's Wildlifehttp://www.awf.org/blog/silent-killer-africas-wildlife
Dr. Paula Kahumbu: Parrots, lions, elephants -data on how much wildlife Kenya (or any country) has exported under CITES permits onhttp://trade.cites.or
Antelope Deaths Top 10,000 In Kazakhstan

http://www.rferl.org/content/rare-antelope-death-toll-increases-in-kazakhstan/27022946.html

Virunga: conservation is no walk in the park http://www.iol.co.za/tonight/movies/virunga-conservation-is-no-walk-in-the-park-1.1859817#.VVm8j0YXEsc
Bearded dragons, boa constrictors and baby tortoises – just some of the pets in Wales available on Gumtree

http://www.walesonline.co.uk/news/local-news/bearded-dragons-boa-constrictors-baby-9277240
Man arrested for keeping snakes, tortoises at home. KENYA
Read more at: http://www.standardmedia.co.ke/?articleID=2000162581&story_title=man-arrested-for-keeping-snakes-tortoises-at-home
West Philippine sea in rough waters – WWF. THE dredging of coral reefs to build artificial islands in the West Philippine Sea has alarmed conservation group World Wide Fund for Nature (WWF). In April 2013, poaching vessel F/V Min Long Yu destroyed 3,902 square meters of seabed in the Tubbataha Reefs. Ongoing reclamation in a half-dozen reefs has now obliterated 1.2 million square meters—310 times the damage wrought on Tubbataha. http://www.manilatimes.net/west-philippine-sea-in-rough-waters-wwf/184493/
Remote locations hamper investigations. MALAYSIA
Read More : http://www.nst.com.my/node/84637
ZIMBABWE CONSERVATION TASK FORCE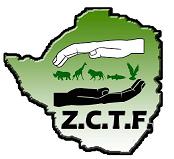 Only after the last tree has been cut down.
Only after the last river has been poisoned.
Only after the last fish has been caught.
Only then will you find that money cannot be eaten.
Cree Indian Prophecy
18th May 2015
RHINOS KILLED
In the past 2 weeks, we have lost one white rhino in Matopas and a black mother and baby in Save Conservancy to poaching.
EXPORT OF BABY ELEPHANTS TO CHINA
According to information received, the sale of baby elephants to China is still ongoing. The elephants are still in Hwange National Park and we have heard that they will be sent to Angola. We are not sure if this is a tactic to send them on to China from there. Apparently, China has ordered 200 elephants in all.
Several of the major airlines around the world have now stated that they will not fly any trophies, wildlife products or live wildlife from Zimbabwe. We are very grateful to them for their assistance.
SPCA Mutare and Bulawayo and VAUZ have issued a statement (see below) for which we are very grateful although we have noted that the ZNSPCA does not seem to be involved in this.
A very big thank you to all the teams and wildlife organisations around the world who have been working tirelessly to assist us in our efforts to prevent the export of the baby elephants. For security reasons, we cannot name them but they know who they are.
Zimbabwe's National animal welfare organisations, Veterinarians for Animal Welfare Zimbabwe (VAWZ) and the Society for the Prevention of Cruelty to Animals – Mutare and Bulawayo Branches – have jointly issued the following public statement following the capture of wild elephants from Hwange National Park:
1. The SPCA and VAWZ appreciate that animal welfare standards have changed over time, particularly with respect to captive wildlife, to the extent that even the World Organization for Animal Health (OIE) now plays an important role in setting standards for animal welfare. We urge the Zimbabwe Parks and Wildlife Authority to take cognisance of these changed circumstances.
2. While it is accepted that the capture and export, into captivity, of Zimbabwe's wildlife, in particular the capture of elephant calves out of their maternal herds, may be within the terms of the CITES agreements, to which Zimbabwe is a signatory, neither this Convention, nor any other international regulatory authority, currently regulates the major animal welfare issues involved in such captures and exports. Therefore CITES, and other international organizations which control trade in wild animals are urged to re-examine their role with respect to animal welfare within trade in wildlife, and not merely deal with the conservation or health status of species.
3. Animal welfare in Zimbabwe is governed by the Prevention of Cruelty to Animals Act (Chapter 19:09). This Act is currently administered by the Ministry of Environment, Water Resources and Climate, under which the Zimbabwe Parks and Wildlife Management Authority falls. This Authority which has undertaken the recent capture of elephant calves in Hwange National Park, as well as other similar captures of elephant and other species in recent times, should therefore ensure that any captures, and subsequent holding and export, of wildlife are undertaken in accordance of the provisions of this Act.
Section 3 of this Act specifically makes it illegal for any person or organization to:
· wantonly or unreasonably do or omit to do any act, or cause or procure the commission or omission of any act which causes any unnecessary suffering to any animal; or
· wantonly or unreasonably do, or cause, or procure the commission of any act likely to infuriate or terrify any animal
It is therefore very likely that the deliberate disruption of maternal herds of wild elephant, being amongst the most sentient of animals on this planet, and subsequent rendering of the calves as captive orphans, purely for commercial gain, would be found, in a court of law, to be in contravention of the letter and spirit of these clauses of this Act
4. SPCA and VAWZ note that the last export of wild caught elephant calves to China, in 2012, resulted in the deaths of two of the four calves exported to that country, and that other such recent captures have ended with release of the elephant calves, usually into semi-captive situations albeit for ultimate rehabilitation to the wild in Zimbabwe. This latter course of action appears to have been the result of pressure from the international community and concerned local organizations. The present capture has again attracted wide international condemnation with possible long-term effects on Zimbabwe's conservation and animal welfare credentials.
5. It is inevitable that any capture and translocation of wildlife will result in stress to the captured animals. Such stress should be minimized by adopting the following principles:
· Capture and translocation of wildlife, especially if undertaken in Zimbabwe's National Parks (Zimbabwe's heritage), should have genuine conservation objectives to the benefit of Zimbabwe, and this country's conservation ethics, and not be solely for commercial purposes. Therefore such captures should be minimal in number
· Captures should be undertaken using the least stressful and most efficient methods, and any subsequent period of close confinement should be kept to a minimum prior to release into a suitable environment
· Such a suitable environment should fulfil the physical and social requirements of the species and this is impossible with long-term, close confinement
· Any non-domesticated species destined for a more restrictive environment should originate from a captive breeding establishment, of which there are many nowadays, and be obviously habituated to the close presence of people
· No free-ranging wild animal should be captured and placed permanently in a restrictive environment unless there are critical and justifiable conservation reasons for so doing
· No wild animal should be captured and exported for the purpose of performing or providing an unnatural spectacle to the public. This is often a feature of some wildlife parks in some countries
· Wherever possible, and especially where there is likely to be controversy, the Zimbabwe Parks and Wildlife Management Authority should endeavour to engage independent, and reputable, national animal welfare organizations. This will create the necessary spirit of cooperation to ensure that capture, interim holding, translocation and any export of wildlife is in accordance with Zimbabwe's Prevention of Cruelty to Animals Act, as well as internationally accepted norms. Such cooperation should include the co-inspection of any foreign destination for Zimbabwe's wildlife
6. It is our belief that elephants may warrant special consideration in terms of animal welfare and captive management, because of this species' considerable intelligence and social cohesion. There does exist a draft Code of Practice for Domestic Elephant as well as, more recently, a draft Elephant Management Policy. Both these documents should pay careful attention to current scientific findings on elephant behaviour and social requirements, and therefore should include references to animal welfare practices based on this knowledge and within the provisions of the Prevention of Cruelty to Animals Act.
Johnny Rodrigues
Chairman for Zimbabwe Conservation Task Force
Landline: 263 4 339065
Mobile: 263 712 603 213
Email: galorand
Facebook: http://www.facebook.com/pages/ZCTF-Zimbabwe-Conservation-Task-Force/246013052094585
Website: www.zctfofficialsite.org.
The Zimbabwe Conservation Task Force relies solely on public donations. Your donation can help to preserve the wildlife in Zimbabwe. If you would like to assist, please contact us.